Mid-century modern design: the most elegant style for  decorating a home.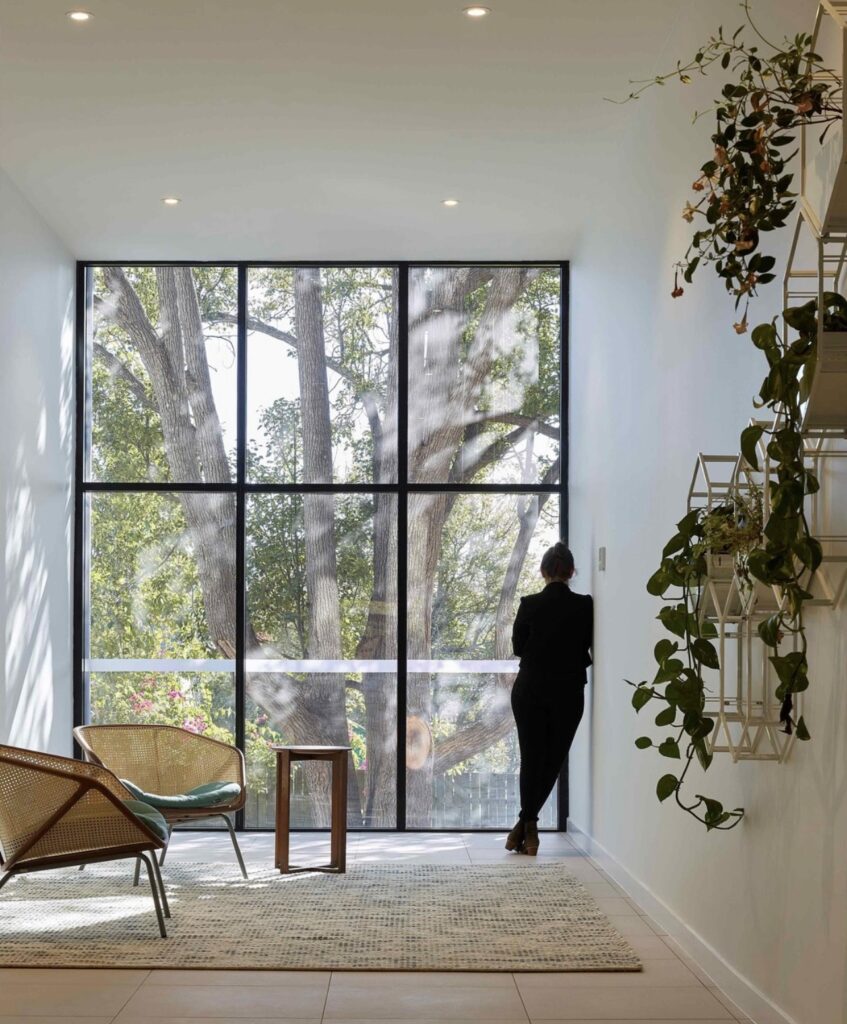 Get the look with: Miniforms Colony chair
Mid-century decoration is a great classic of interior design. The clean lines and variety of materials and colours, combined with attention to detail, designer furniture and finishes, make it an extremely elegant solution in homes of different types. The principles on which it is based – simplicity and functionality – are classics that stand the test of time and adapt to even the most recent fashions. Since the 1930s, mid-century has continued to evolve with new materials and technologies: a versatility that makes it a truly evergreen style.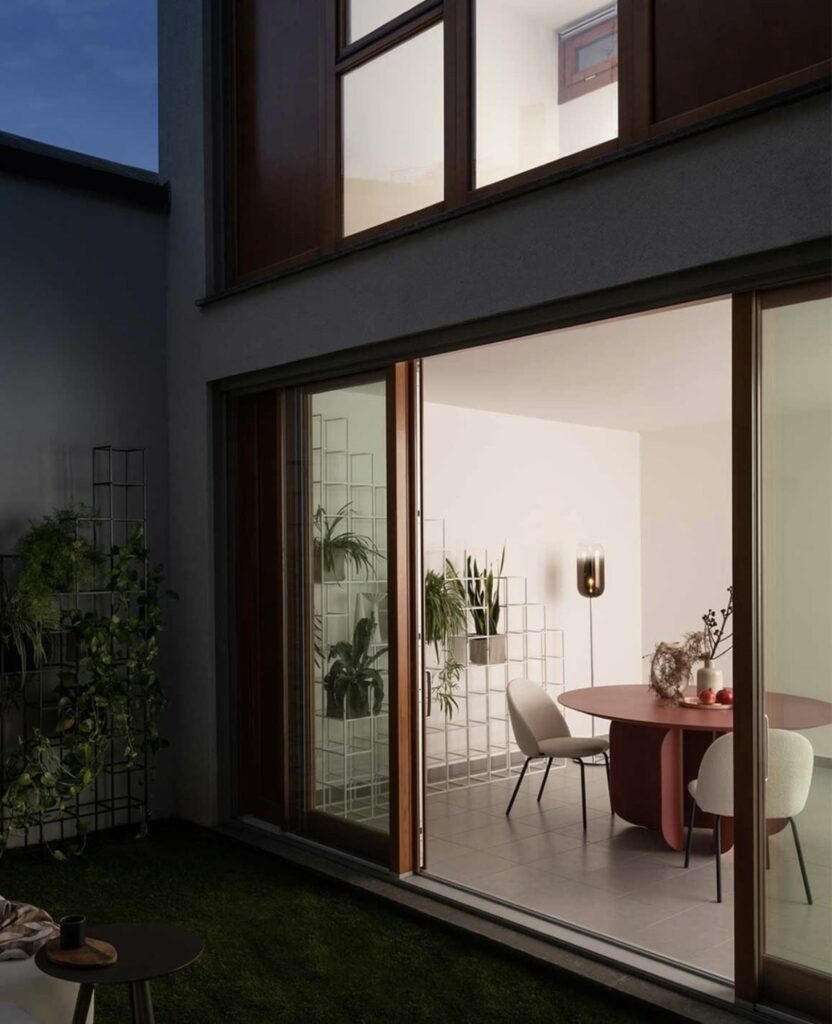 Get the look with: Miniforms Barry table 
Mid-century furniture favours simplicity of form for furniture and furnishings. In modern interior design, each element has a specific function and is characterised by straight lines and soft curves, without too many frills. Mid-century modern places suitable furniture in every corner of the house. In the living room space is given to modular wall bookcases, leather sofas and armchairs with wooden details and a low metal and glass coffee table. In a modern bedroom, a bed raised from the floor with sloping feet makes all the difference.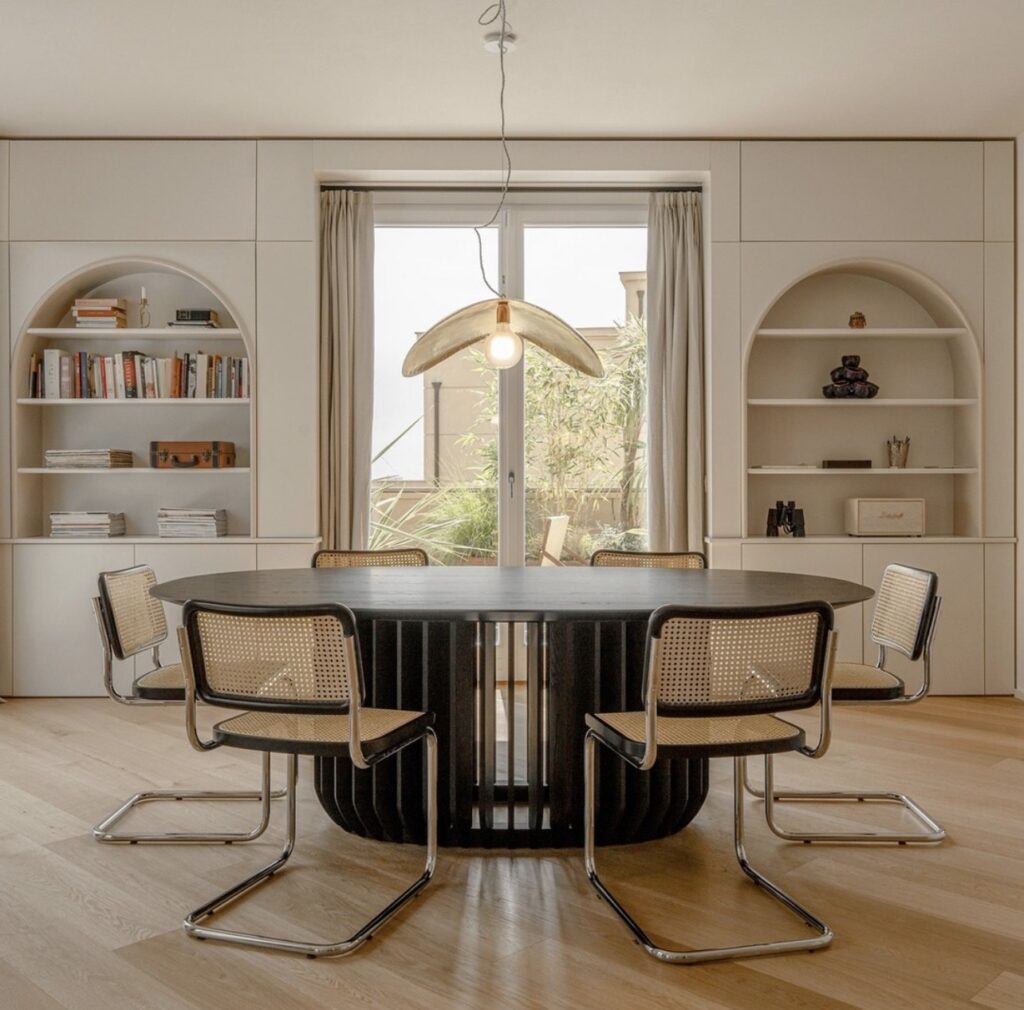 Get the look with: Miniforms Juice table
The modern style imposes white on the walls to enhance furniture and amplify as much light as possible. No wallpaper, therefore, or lavish colours, to be used at most to decorate a single wall or certain details such as niches and recesses. If white is the protagonist on the walls, the other furnishing elements explode with many different shades that combine soft hues with brighter ones. Powder pink and green in shades of sage and olive are good, but also more pronounced colour choices such as gold, red, burnt earth, mustard and turquoise.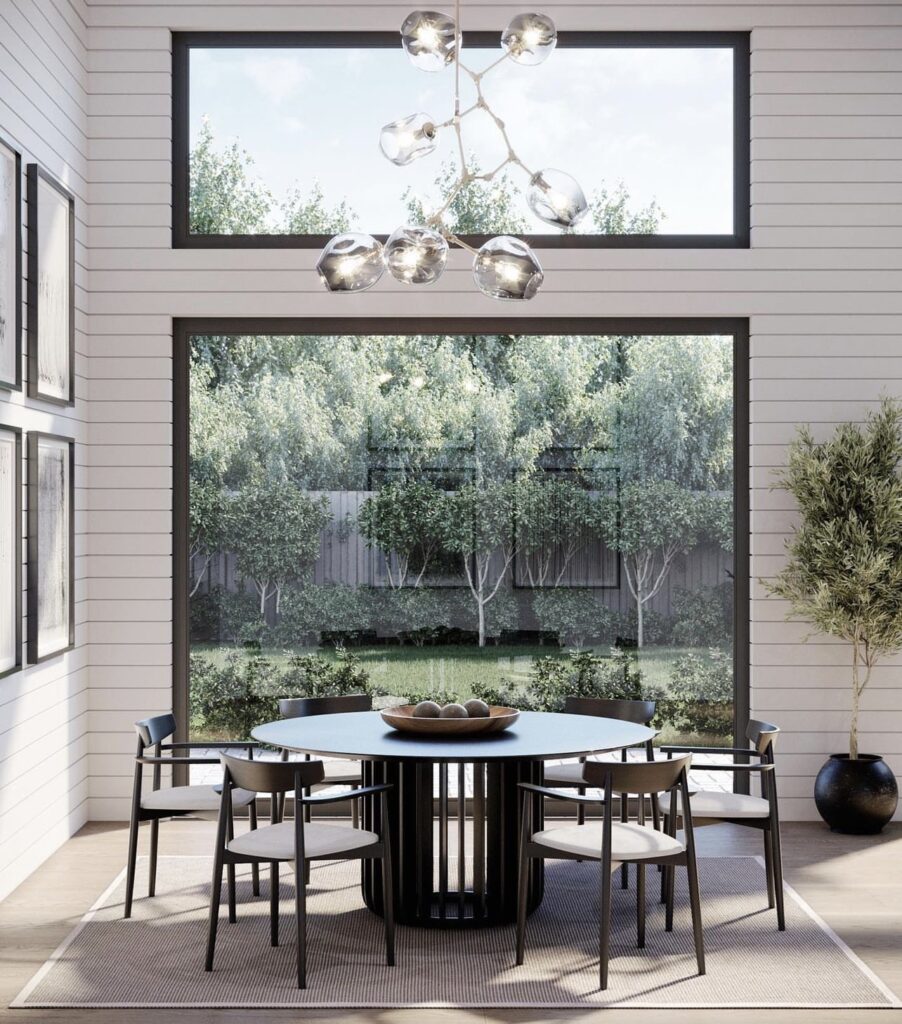 Get the look with: Miniforms Juice table
The evolution of mid-century furniture has pushed this style to adopt newer and newer materials, but wood remains the number one choice to take your home back in time. Favour dark colours, more in line with mid-century design. Other materials you can use include glass, metal, plastic and vinyl, which you can combine in surprising combinations.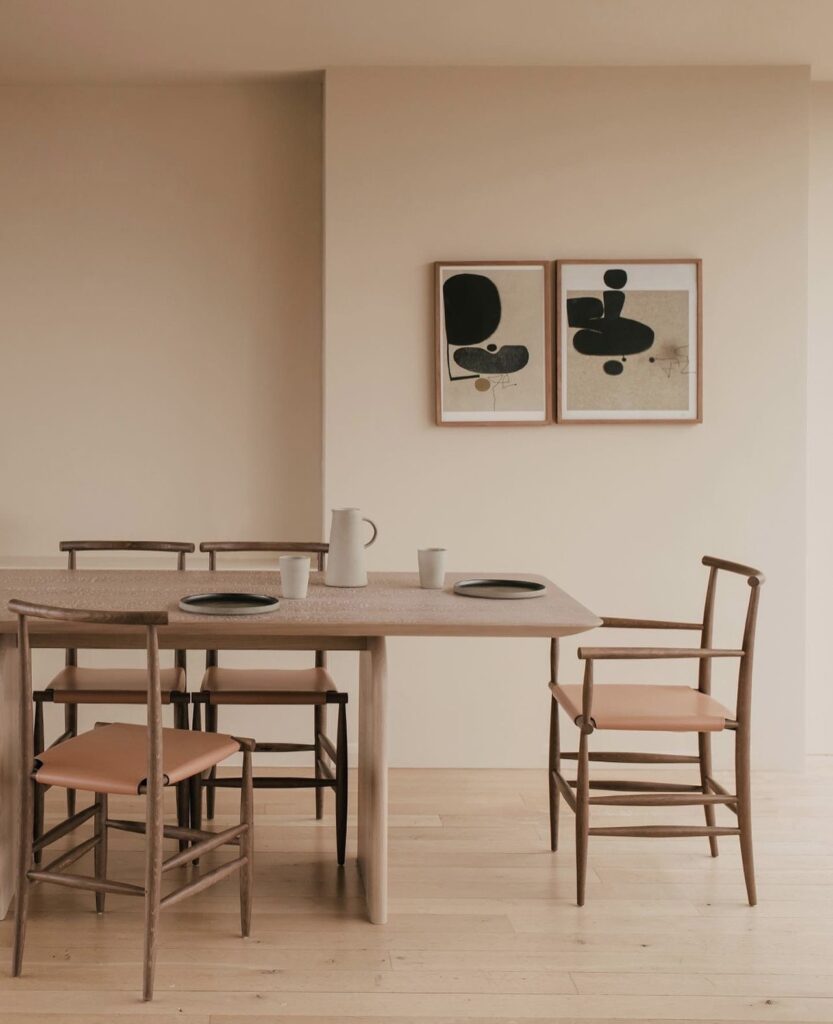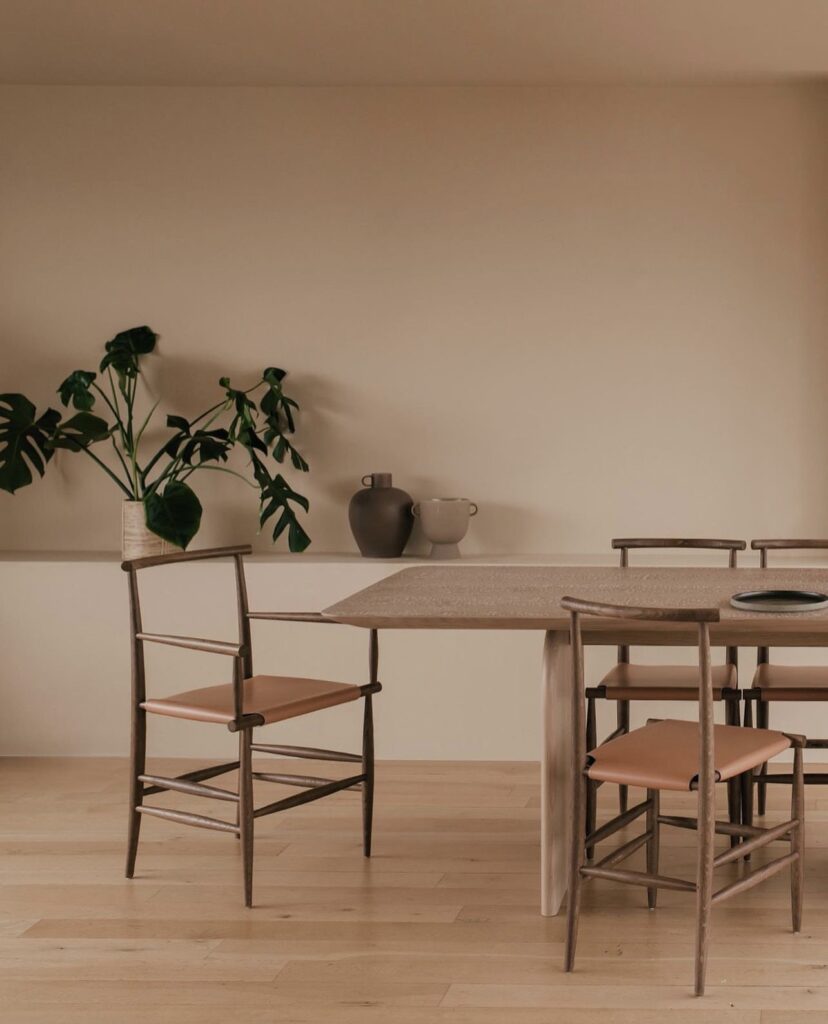 Get the look with Miniforms Pelleossa chair
Add the finishing touches in mid-century modern style with paintings and prints on the walls. Again, minimalism is the best choice with abstract patterned works and black and white photographs with simple frames.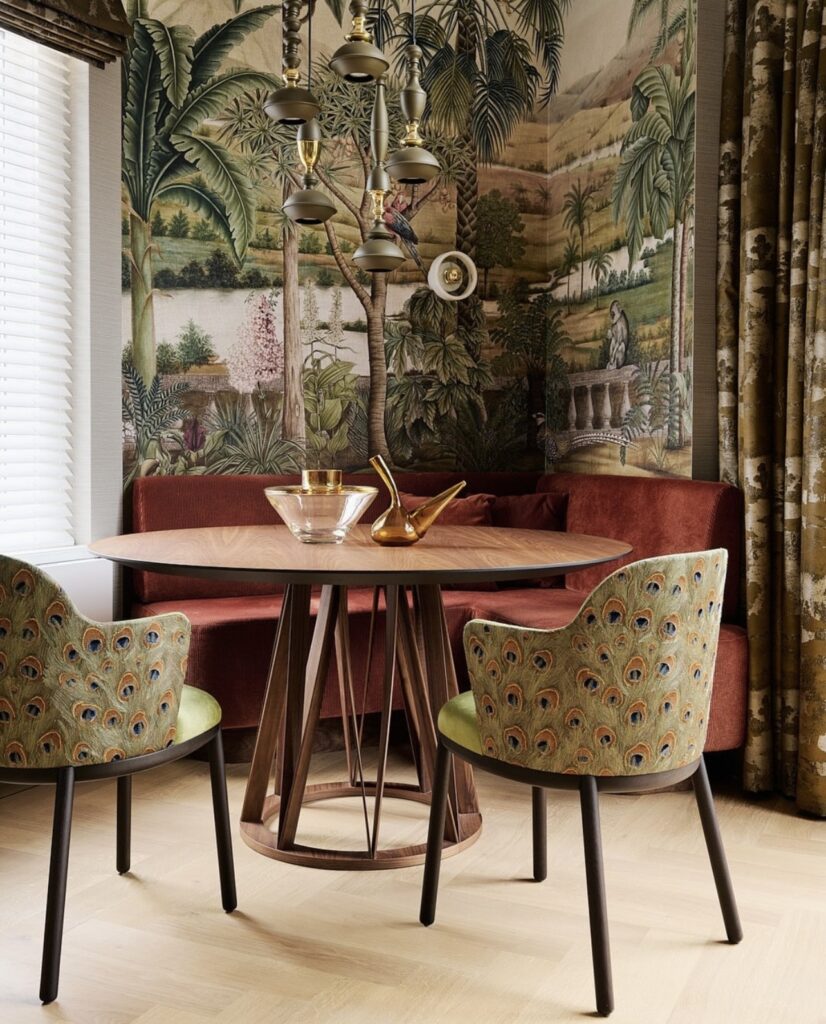 Get the look with Miniforms Acco table
If you liked our blog post "Mid-Century Modern Design" have also a look at Empowering the Interior Design of your Home