Decorating the living room with red: the colour of passion adds a touch of exclusivity to the room.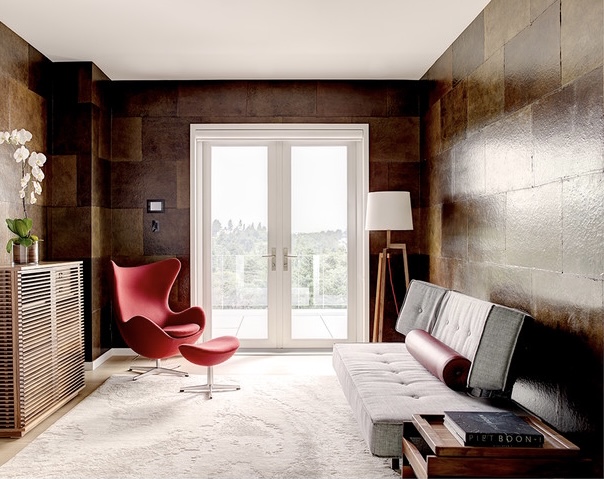 All lovers of red should know that very little is needed to brighten up a monochromatic and characterless environment. If your living room is therefore monochromatic, you can decide to add small touches of colour, such as the upholstery of an armchair or a sofa, to give more personality to the space.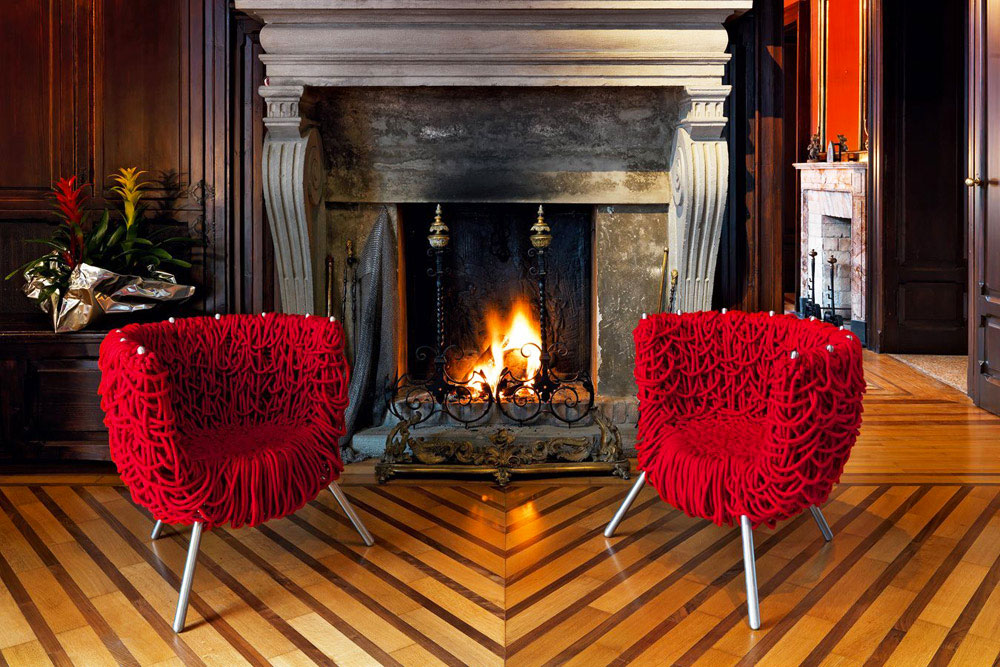 Get the look with Vermelha chair
So how best to use red in living room furniture? A good strategy, as we were saying before, is to choose this colour for single elements: for example for a chair, a sofa, a desk, a sideboard or a pouf. Alternatively, if you are not afraid to be daring, you can decide to distribute red in small doses throughout the room: for example, choose red cushions, curtains or carpets with a red print.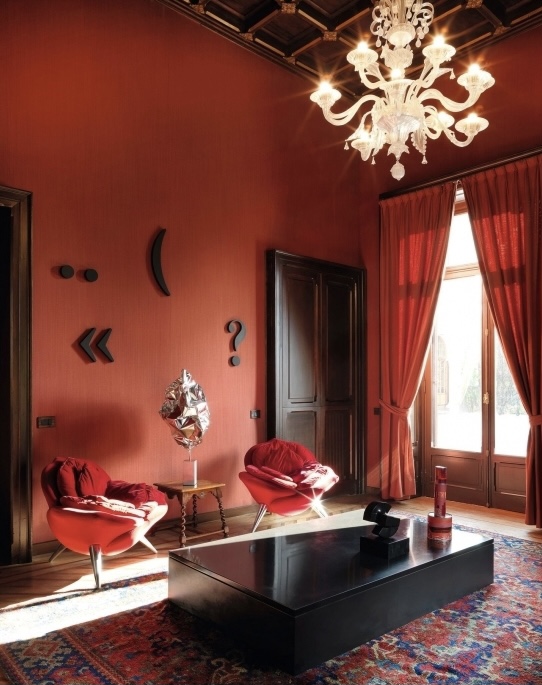 Get the look with Rose chair
As red is a warm colour, it tends to make a room smaller: for this reason, in a small, dimly lit living room, it is better to avoid painting all the walls in this colour… Red is an energetic and lively colour: for this reason, it is better to use this colour only in the living area and not in the sleeping area.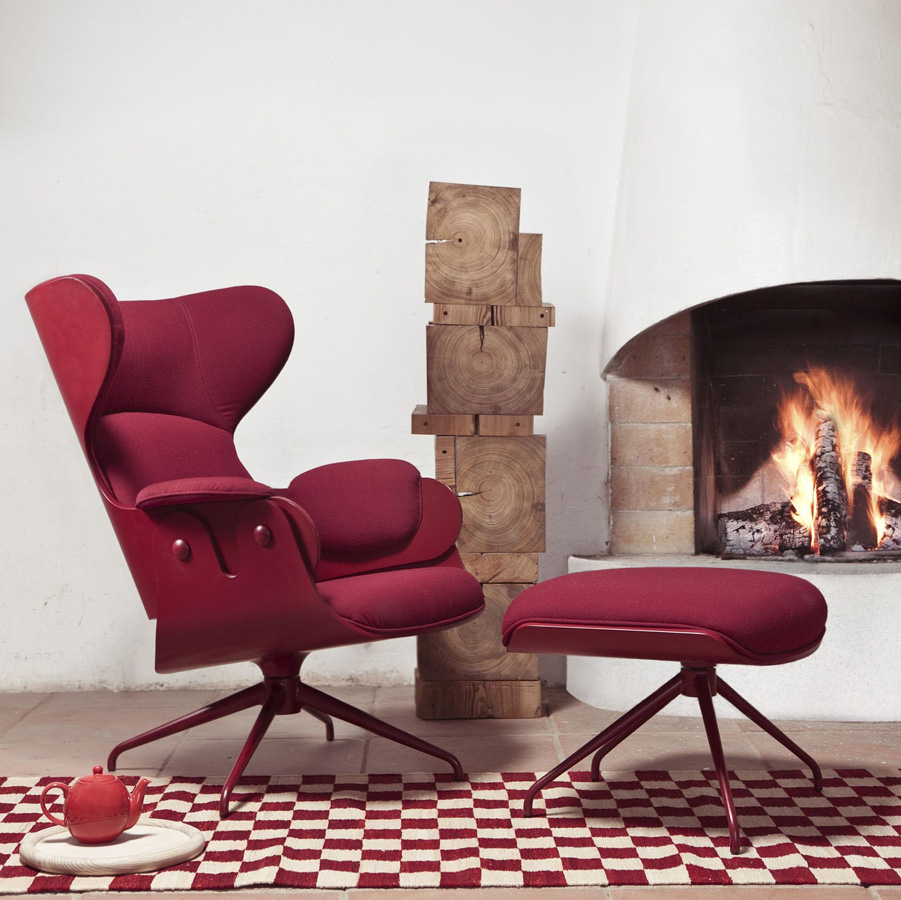 Get the look with Lounger armchair
To make your living room harmonious, you can combine the red colour of the walls with brown and in general with all shades of wood. A furnishing that skilfully combines white and red is certainly very impressive.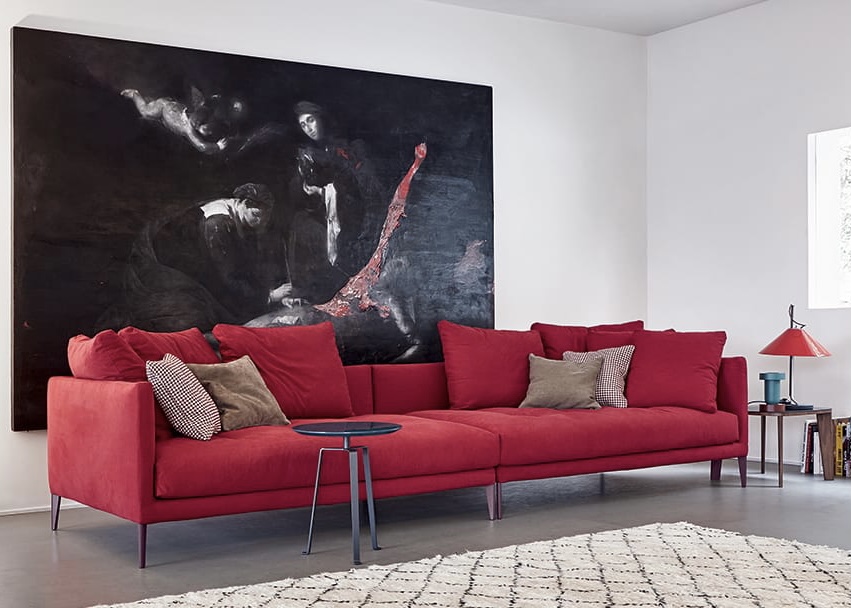 If you liked our blog post "Decorating the Living Room with Red" have also a look at 5 Must-Have Designer Rugs for your Living Room.