A contemporary style home: furnishing your home with the simplicity and beauty of contemporary style, one of the latest trends in interior design.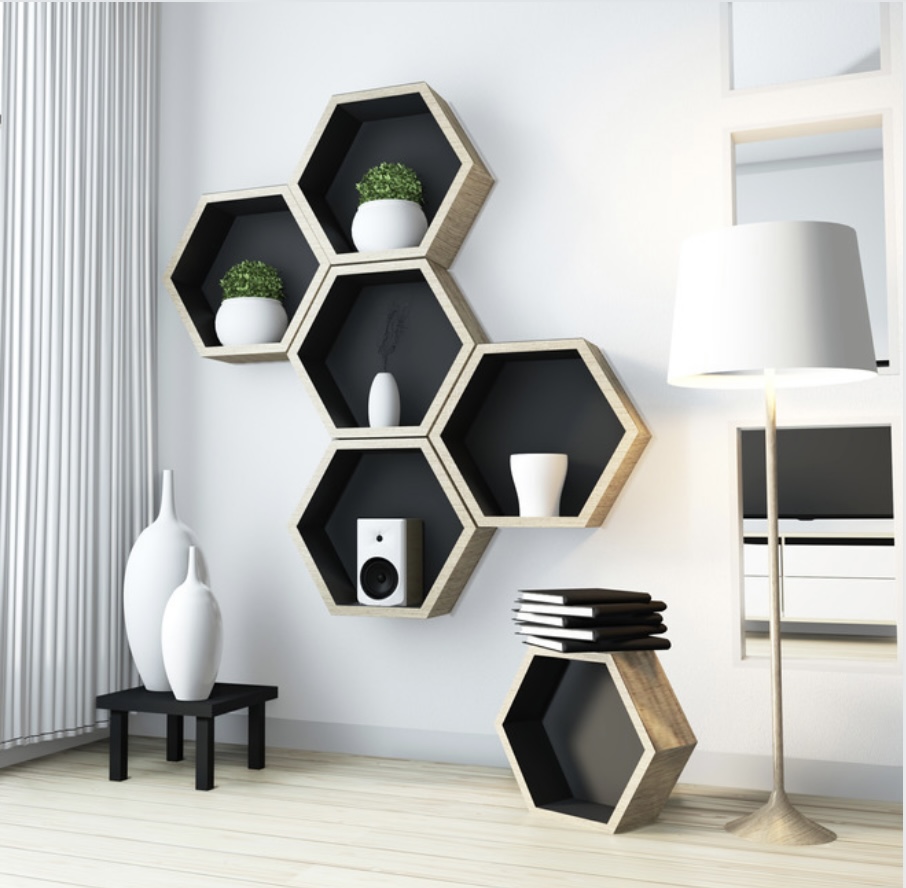 Among the trends that are emerging in the field of home furnishing, the contemporary style is preferred in many furnishing projects. This is not a simple and trivial way of filling the home with furniture and accessories that might prove to be superfluous, but rather of remaining attentive and following fashion, while leaving space for personal taste and easy future renovation.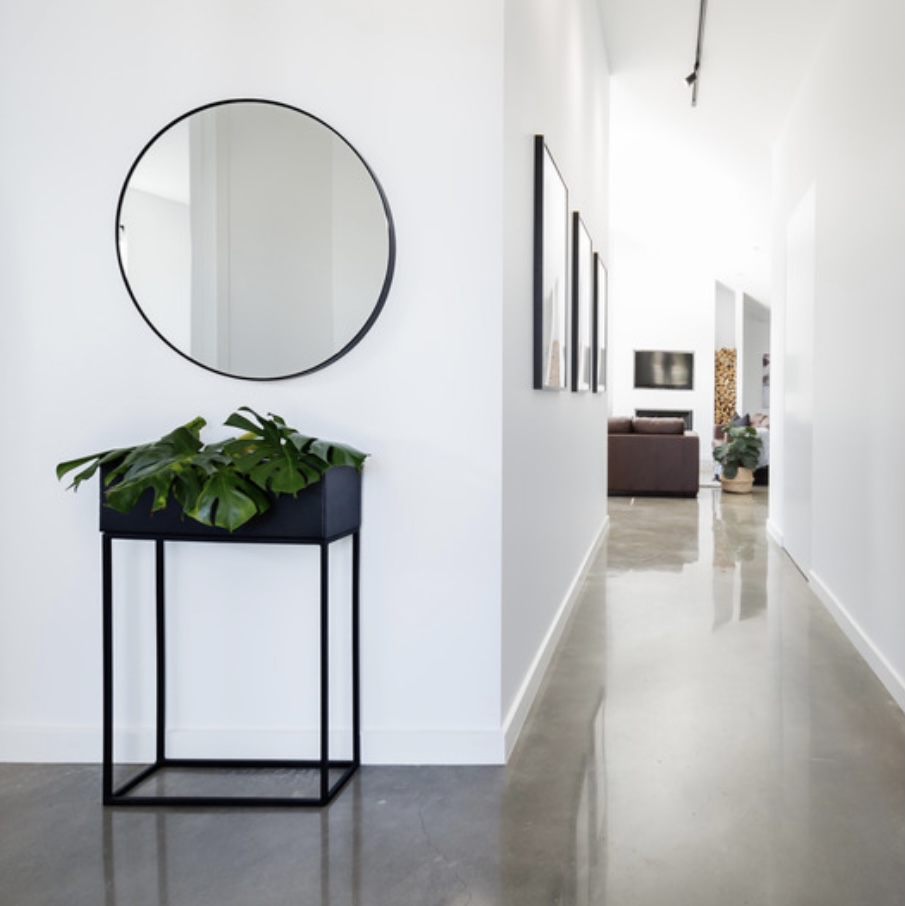 Decorating the living room with contemporary style
The perception of spaciousness of the room is favoured by the contrast of harmonious colours: combinations of greys in all shades combined with white walls and black accessories are the simplest example, while the regular shapes of the sofa and wall units take their cue from the minimalist style. A large rug in the centre of the living room also gives a sense of warmth and completeness to the décor.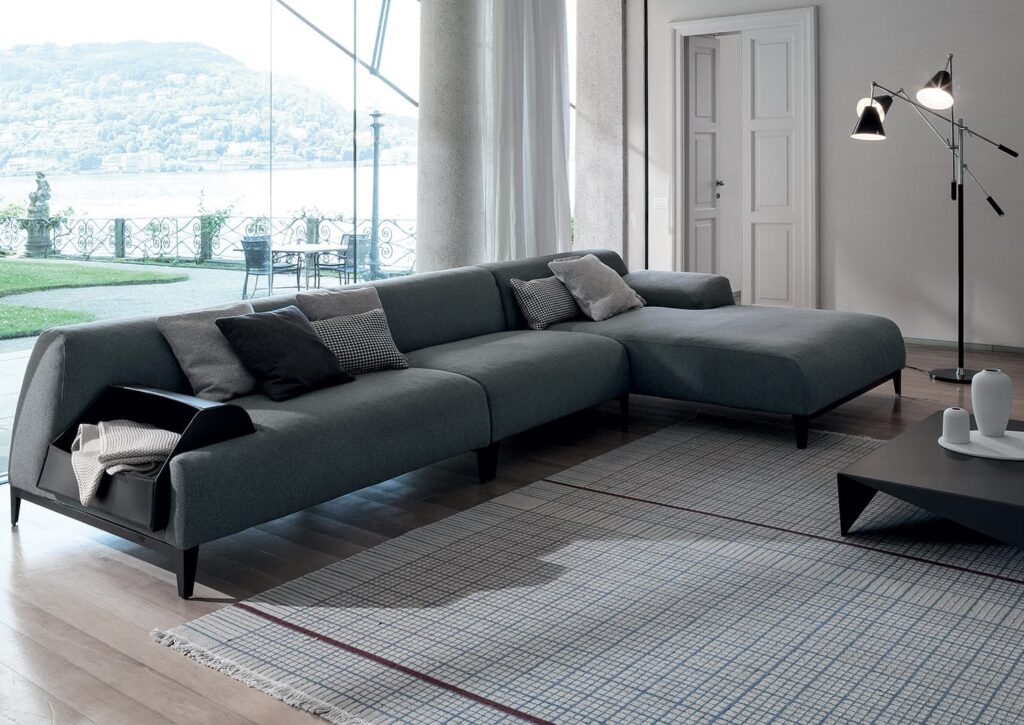 Get the look with: Cave sofa
Decorating the dining room with contemporary style
In recent years, it has become fashionable to spend several hours in the dining room, where one can discuss with friends, enjoy a glass of wine, a hot drink or a drink, in total relaxation. The conviviality of a dining room is rendered by wooden or metal furniture combined with ceramic/marble to which other functional but purely design furniture can be added, such as a sideboard, a minimalist bookcase…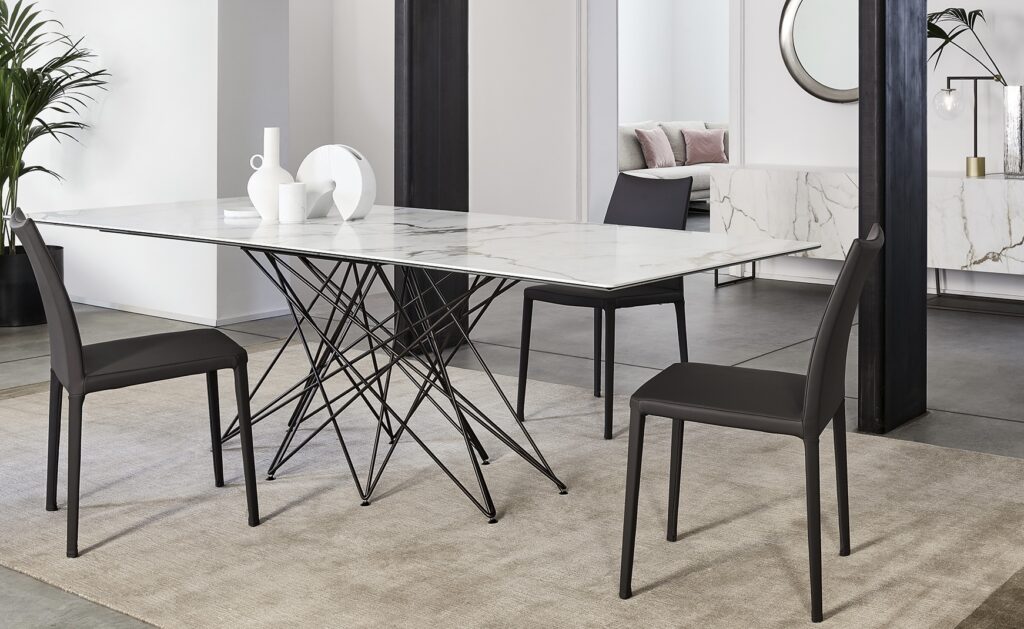 Get the look with: Octa table
Decorating the kitchen with contemporary style
The kitchen, regardless of the style chosen, must be functional; in the contemporary style the kitchen is interpreted as a minimalist, functional and convivial space such as kitchen island models that allow several people to sit at the same time, for maximum practicality thanks above all to the use of modern and comfortable stools to be placed around the worktop.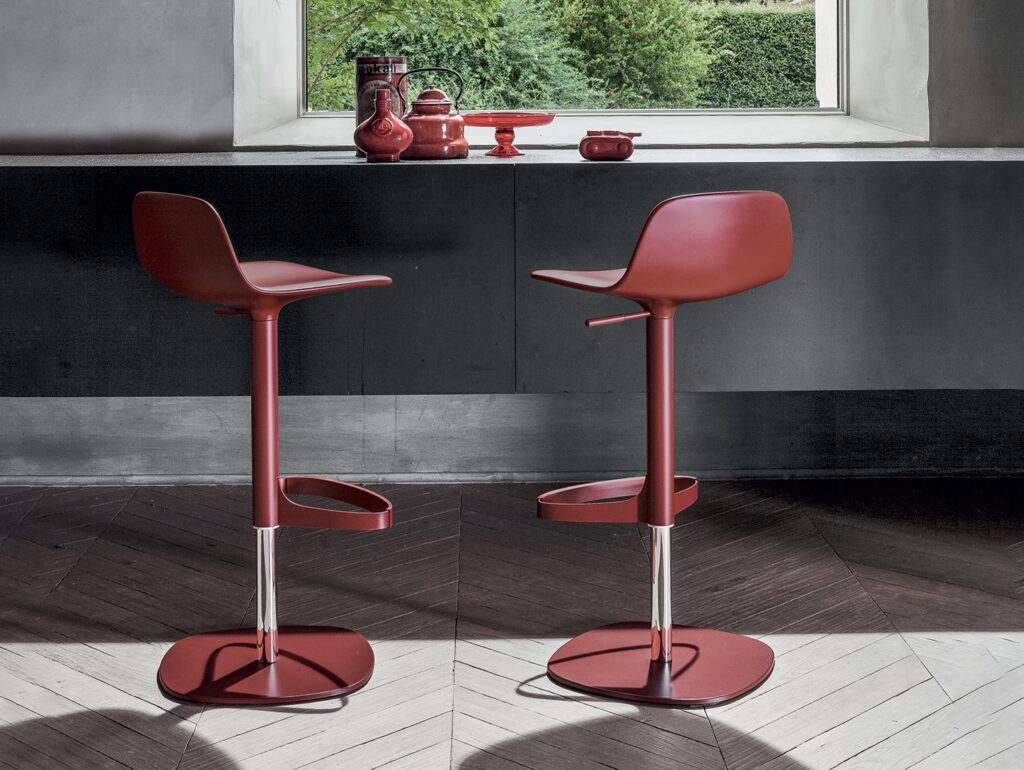 Get the look with: Bonnie stool
Decorating the bedroom with contemporary style
The choice of bed conditions much of the furniture, whatever style is adopted. According to the contemporary trend, which embraces the concept of enjoying a large space without clutter, the opportunity is provided by the traditional bed, with a regular, high headboard. To denote an intimate and elegant environment will be the accessories: a lamp with a modern design, wide and low bedside tables make a particular environment, leaving ample room to move around comfortably.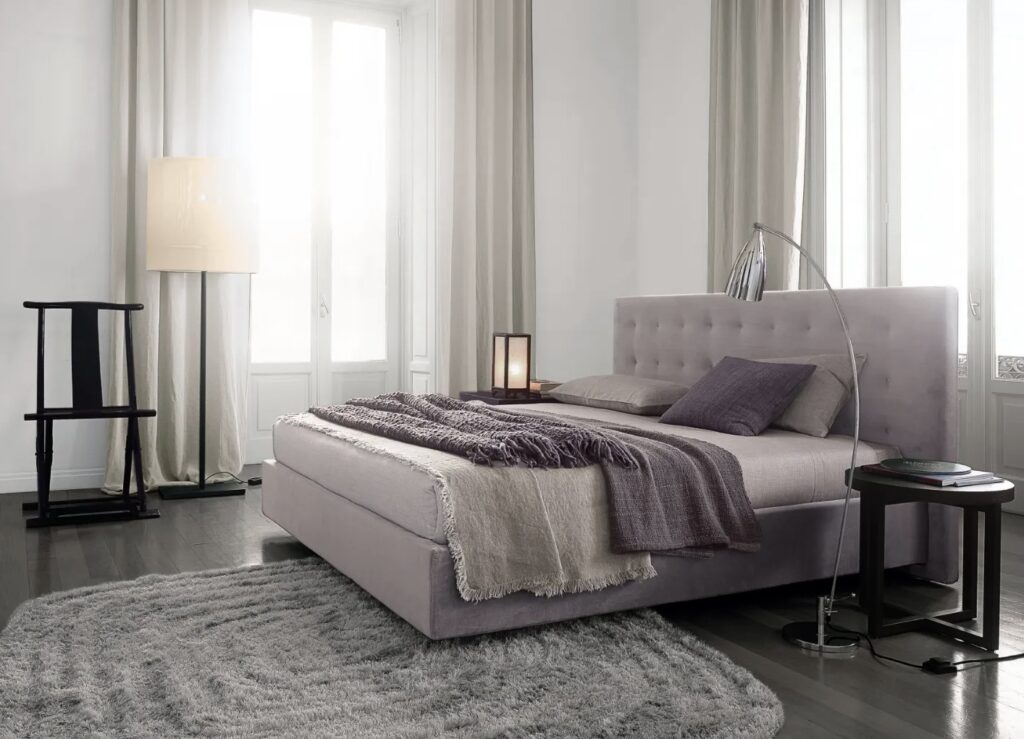 Get the look with: Arca bed
If you liked our blog post "A Contemporary Style Home" have also a look at How to Decorate a Small Flat