Decorating your home with mirrors: how to decorate different rooms in your home with mirrors.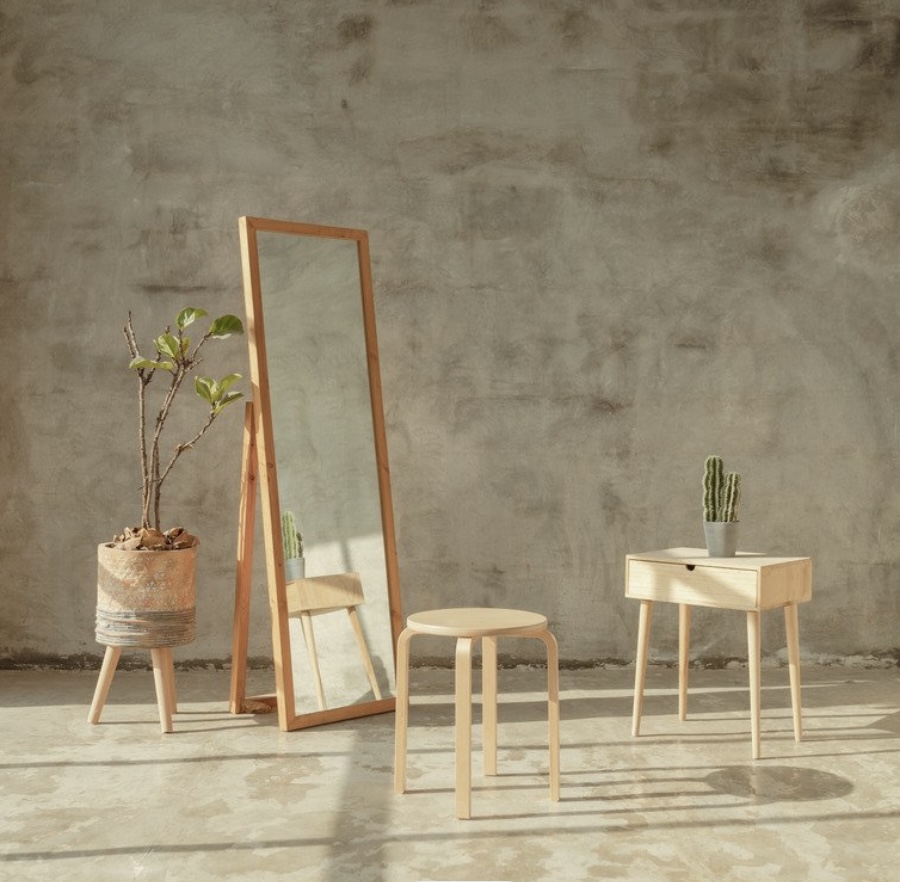 The mirror was created primarily as a purely functional element and finds its natural place in rooms such as the bedroom, the bathroom or the entrance to the house or to diffuse light in the rooms, or even increase the perspective of the spaces. But mirrors can also be used as decorative elements to decorate the home, to transform a room and give it a particular style and/or character.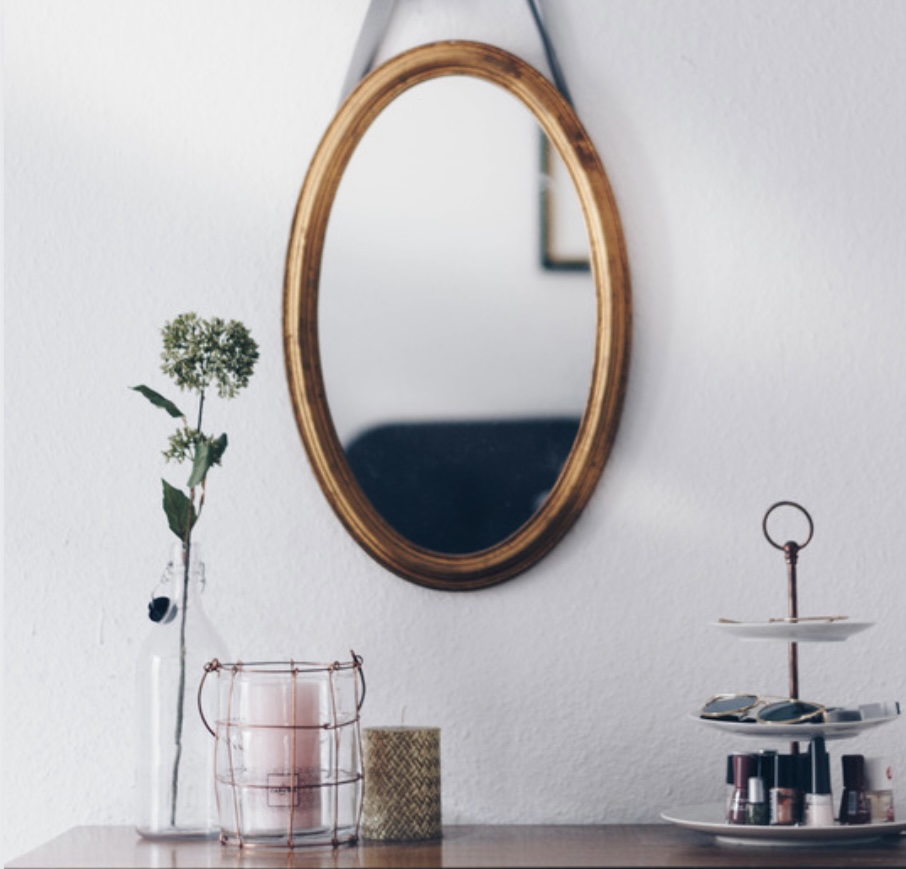 A mirror is an extremely versatile piece of furniture, as it can be placed in any room, can have any shape, size and can be part of a composition. With mirrors you can renovate and decorate your home, even with little money, creating original and designer settings.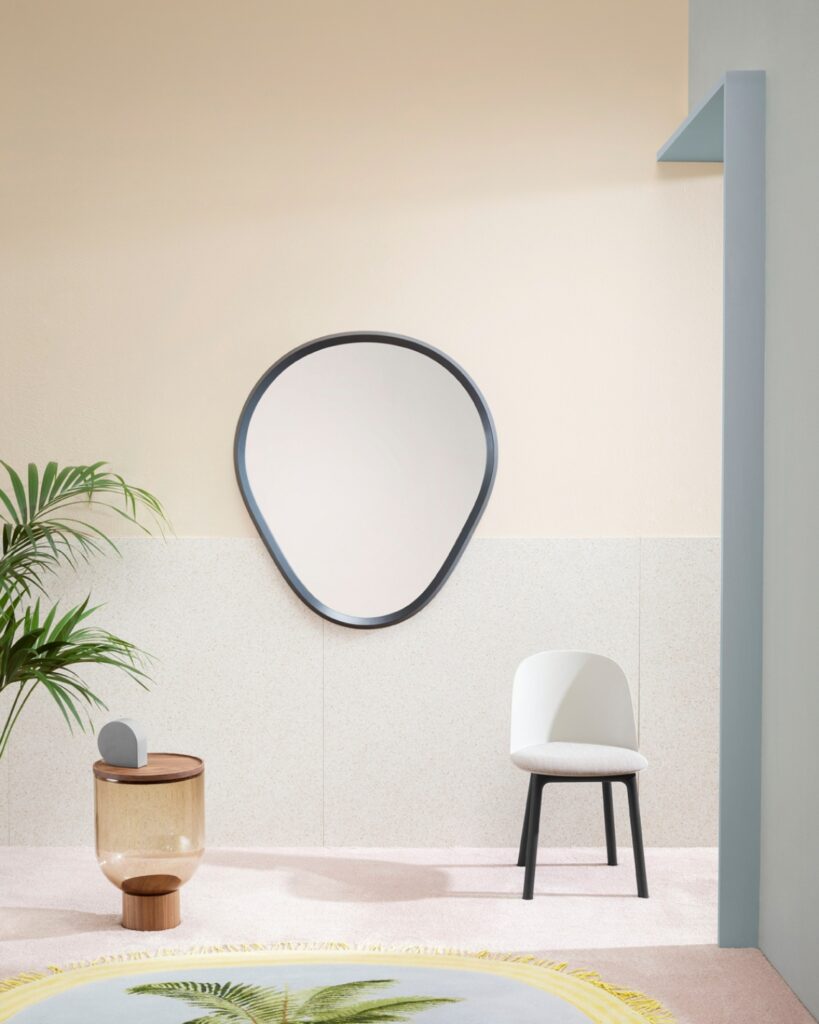 Get the look with Grimilde mirror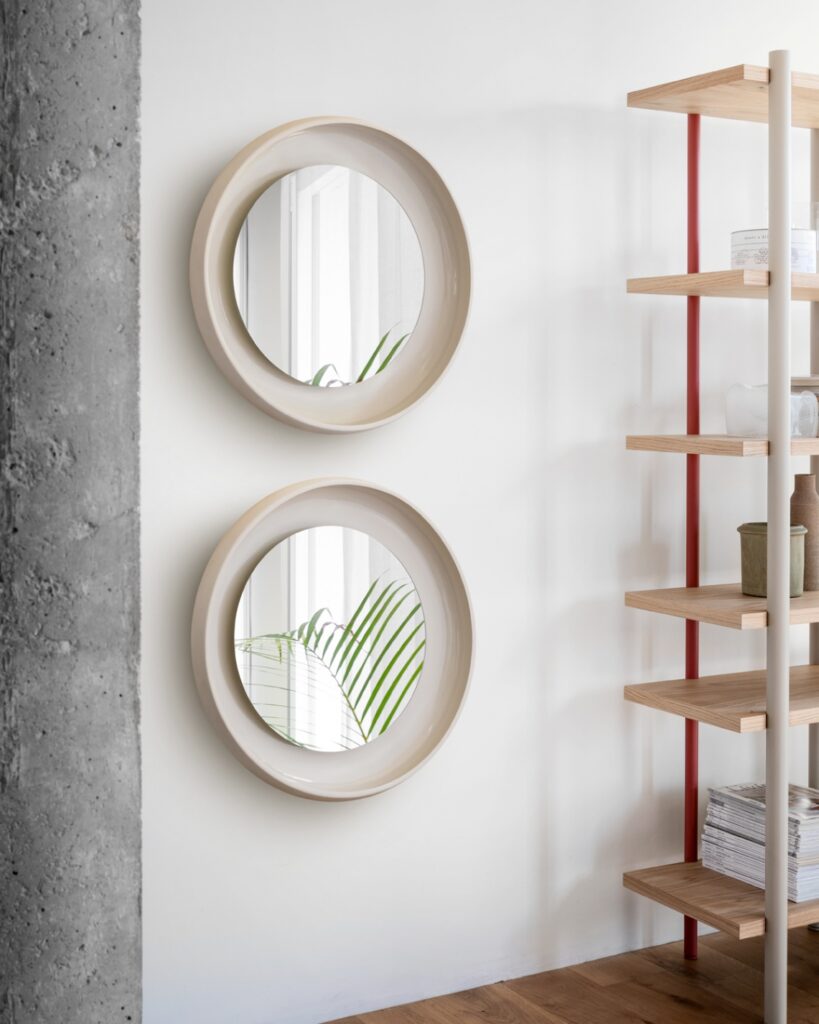 Get the look with Coque mirror
There are many places where a mirror can be placed: from the entrance to the hallway, the bedroom to the living room, a mirror in the right place harmonises the environment and creates pleasant perspectives. We recommend opting for modern, minimalist mirrors that can always be moved to other rooms or reused over time without compromising the visual harmony of the space.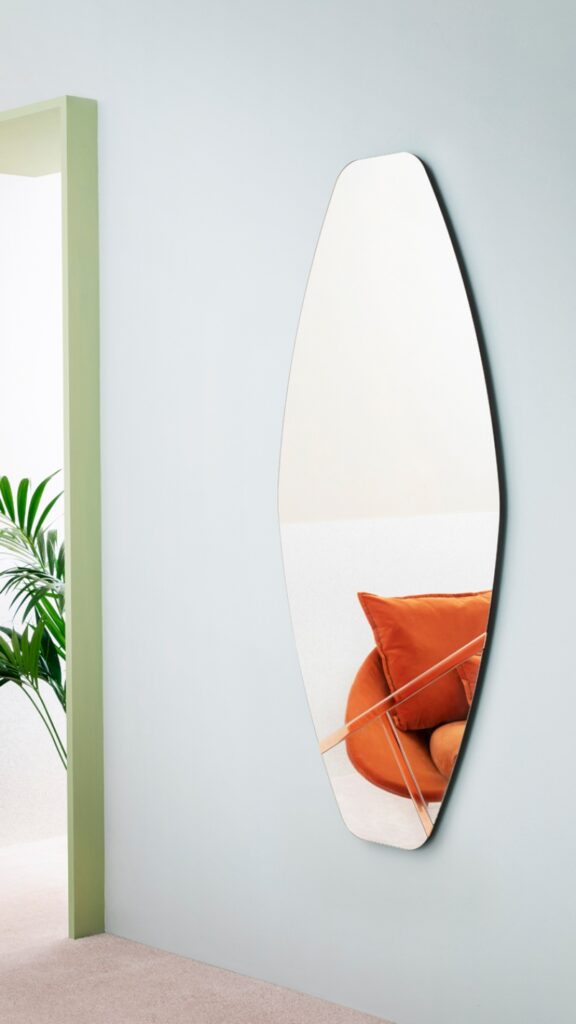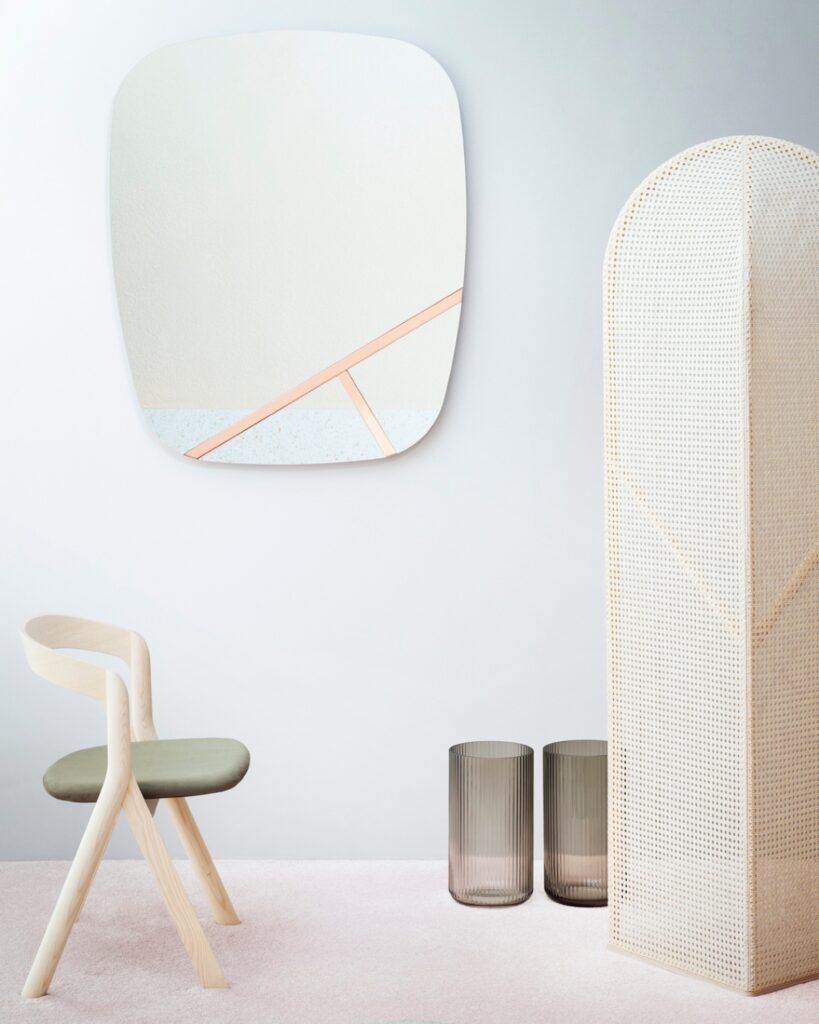 Get the look with Palmiro mirror
The various models of mirrors available on the market create different effects in an environment; a mirror with an important frame or with a particular shape/size finds its maximum decorative expression when placed on the ground, becoming an important furnishing element of the environment, able to enhance the chosen style. This type of mirror finds its maximum expression when placed in a bedroom…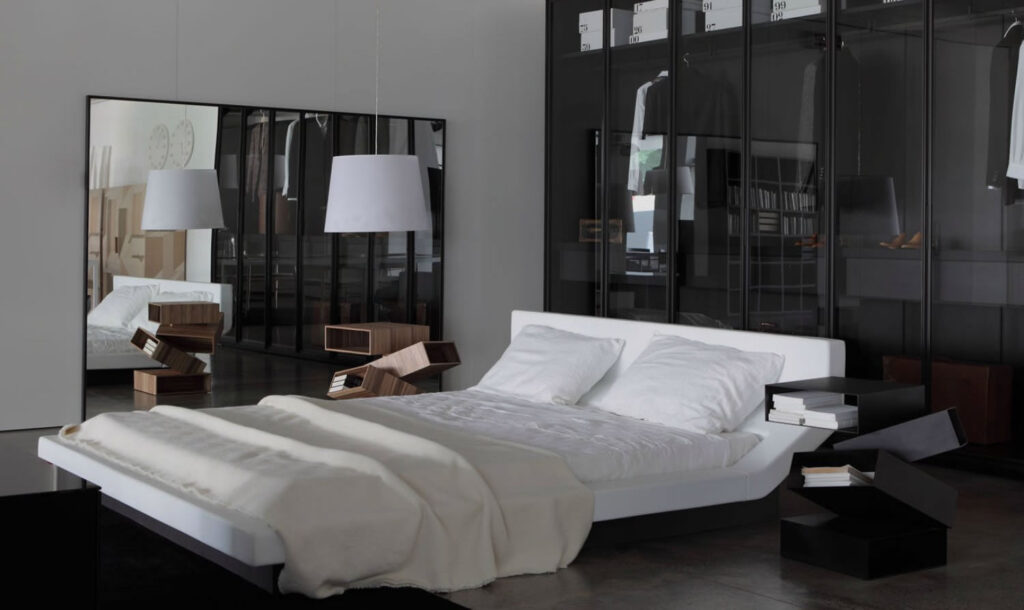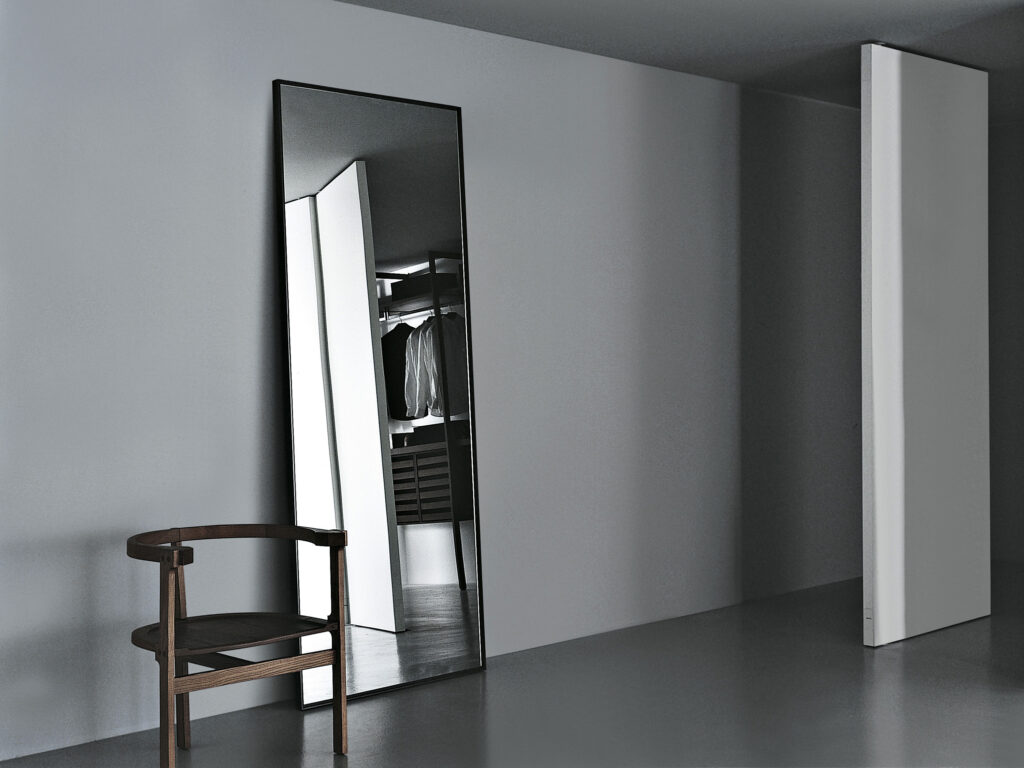 Get the look with Reflection mirror
The use of mirrors is an excellent solution for cramped and poorly lit rooms; in this case you don't need a huge mirror, just one of the right size and shape for the space available, meaning that in a small bathroom you don't need a full wall mirror!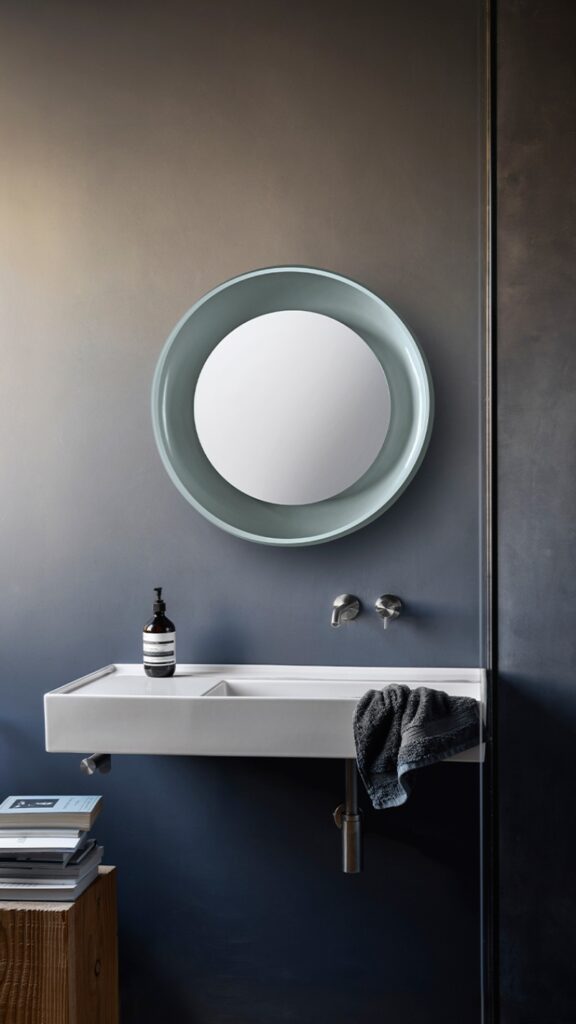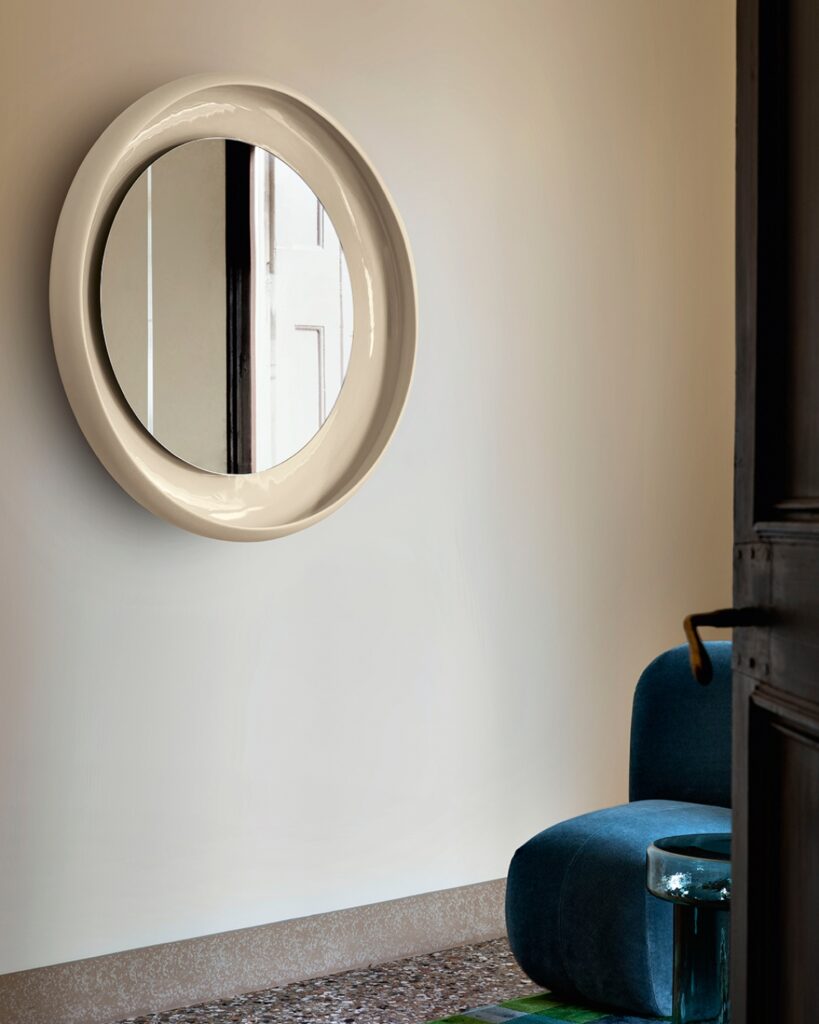 Large vertical mirrors are perfect for use in entrance halls or corridors, complete with accessories such as an object holder or clothes racks; in the case of Benvenuto by Miniforms, the mirror is transformed from a decorative to a functional element!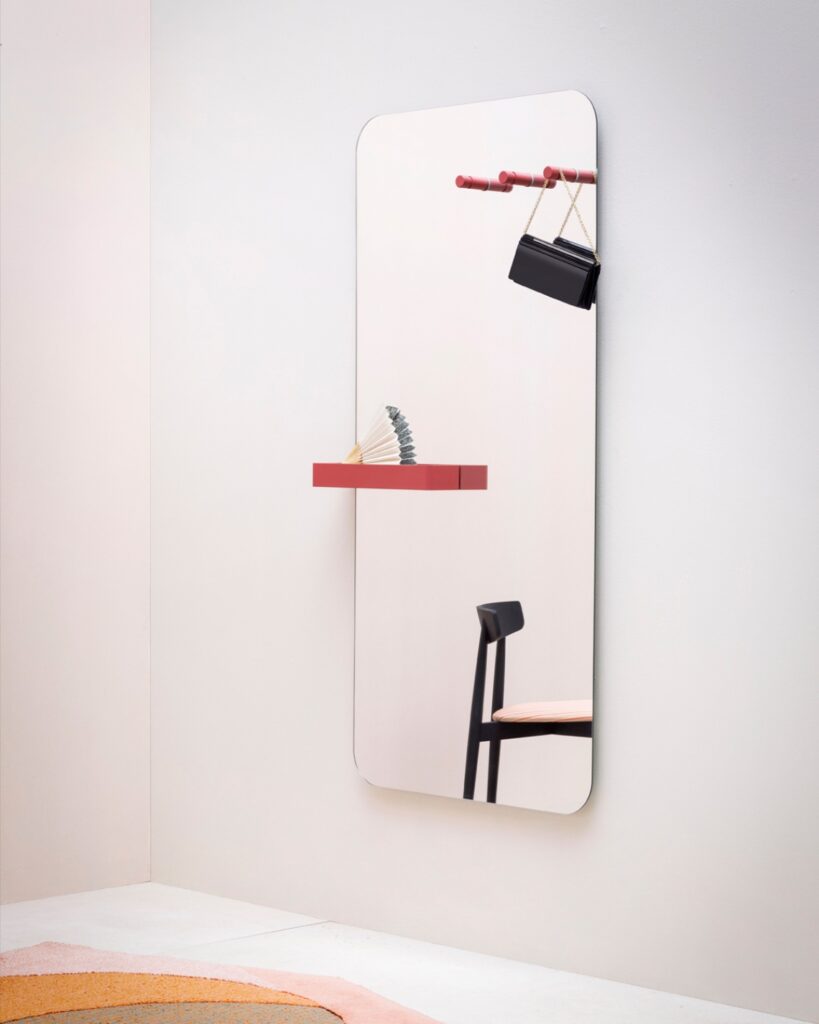 Get the look with Benvenuto mirror
If you liked our blog post "Decorating Home with Mirrors" have also a look at Ideas for Decorating an Empty Wall