The 5 best designer dining chairs that can't miss in your dining room.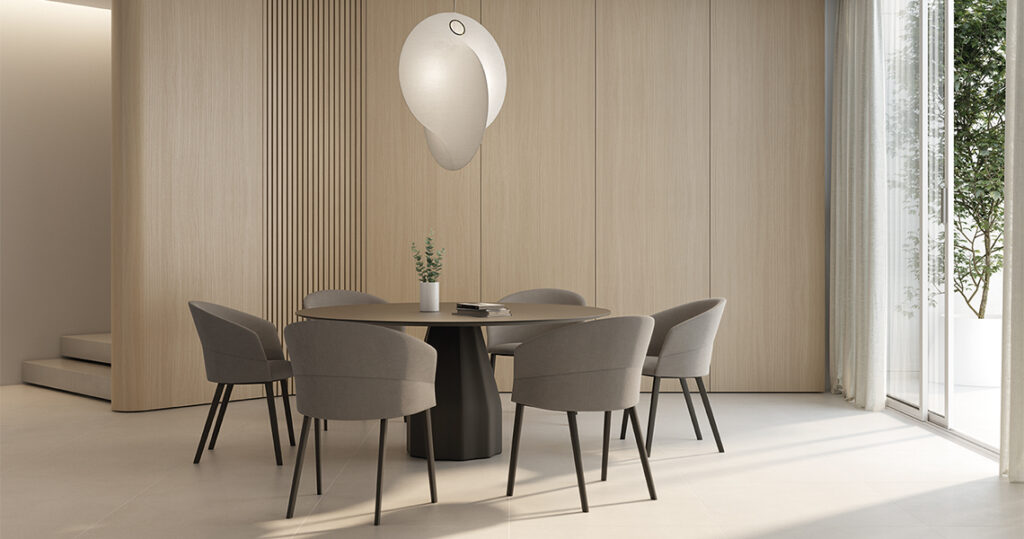 Spanish design is youthful, colourful and modern; it has been a breath of fresh air in recent years in the design world. The products are informal and simple but of great quality.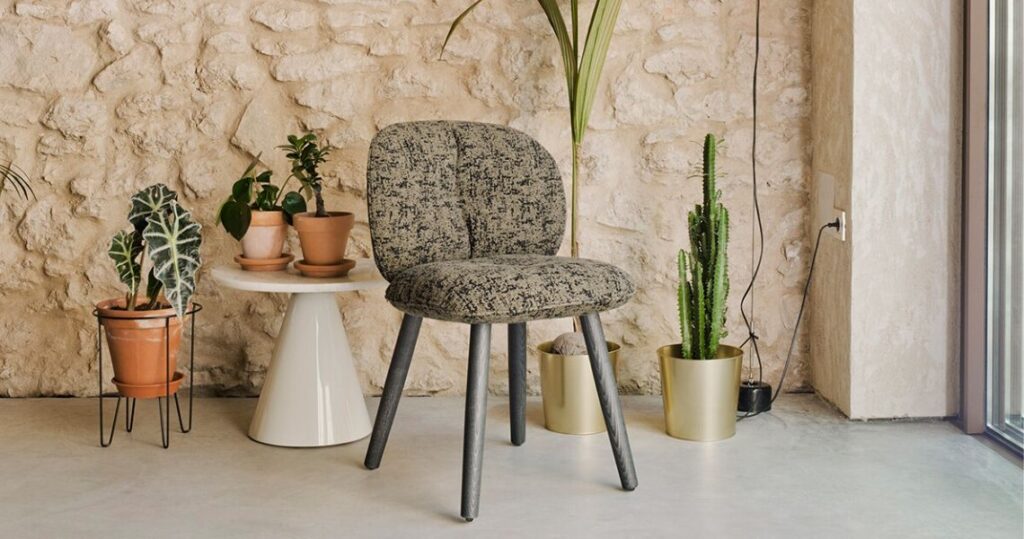 Get the look with:  Mullit chair
For this reason we have decided to introduce you the 5 best Spanish design dining chairs.
Sancal Silla40 chair
Sancal Silla 40, designed by Nadadora Studio represents a collection of modern and versatile dining chairs suitable for dining rooms and kitchens as well. Available in four different models, the Silla 40 chair by Sancal has the structure made of ash wood in 19 colours. The coating comes in leather or in fabric in wide selection of elegant colours.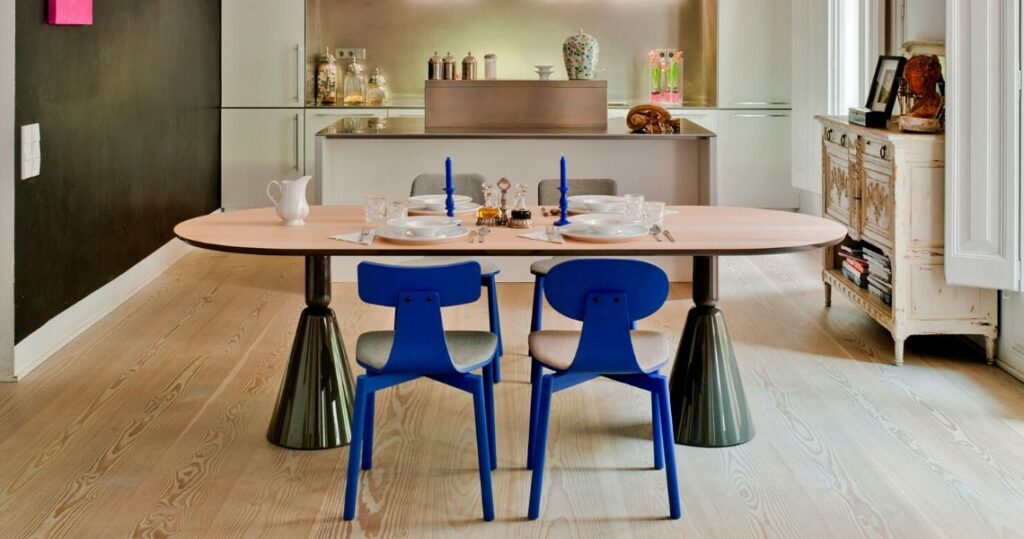 Viccarbe Season chair
Season by Viccarbe is an upholstered original chair ideal for decorating houses or for contract use. Wheels are completely hidden, the comfort is remarkable and the design is elegant and snappy. The internal structure is made of solid wood and panel of microparticles with low formaldehyde content. Coating is available in fabric or leather.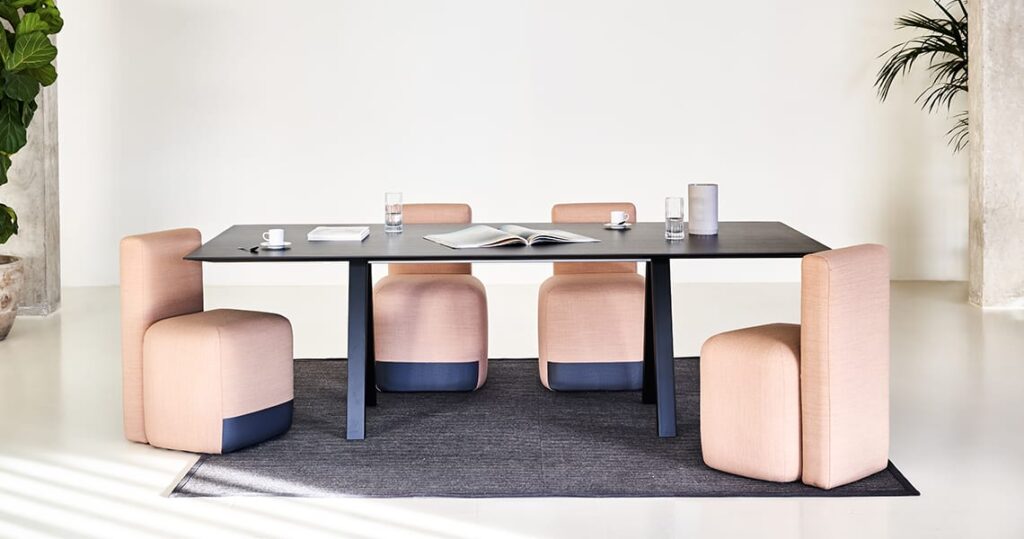 BD Barcelona Design Gaulino chair
The BD Gaulino chair, designed by Oscar Tusquets Blanca is an elaborated stackable chair suitable for exclusive dining rooms. This model is the improved re-edition of the historic Gaulino chair, designed in 1987, that had the privilege to be selected for the Industrial Design Prize and Adi-Fad in1989 and in Iberdiseño in 1990.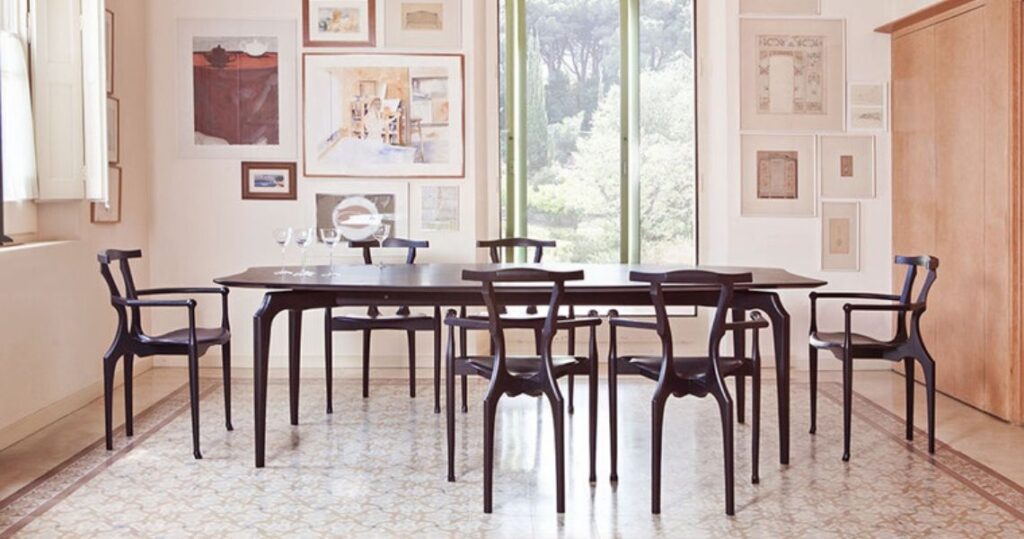 Sancal Midori chair
Sancal Midori, designed by Ebualà is a modern dining chair made of ash wood.
The entire Midori collection is composed by two chairs, with and without arms, one small armchair and two stools, high and low. Sancal Midori chair is perfect when inserted in modern and warm dining room giving a touch of Spanish style to the environment.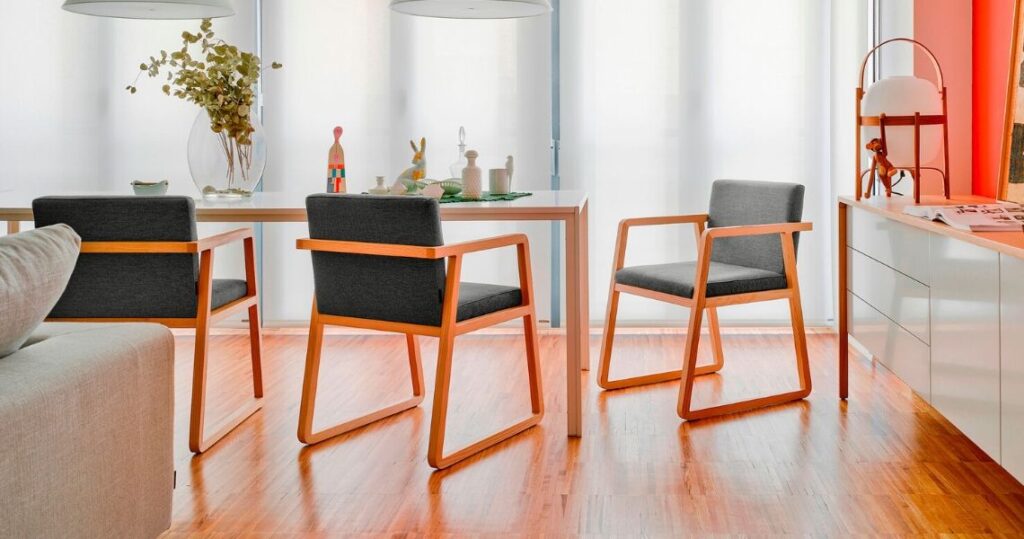 Viccarbe Quadra chair
The Viccarbe Quadra chair, designed by Mario Ferrarini was presented for the first time at the Salone del Mobile 2019 in Milan. Guided by the desire to create coherent and balanced designs, the meticulous work of the designer has shaped a new chair with refined and synthetic proportions. The shape of its metal structure represents a clear tribute to the elegance of the compass and the perfection of the draftsman's square typically found in the architectural arena.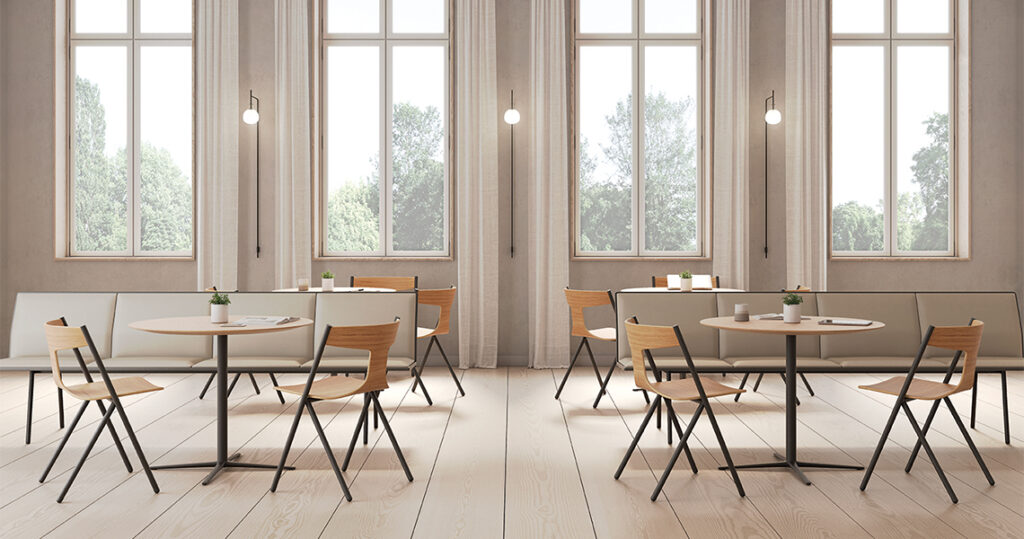 If you liked our blog post "Spanish Design: the 5 Best Dining Chairs", have also a look at The Elegance of the Round Table