Rugiano Pierre sofa: because every home deserves a timeless piece of luxury.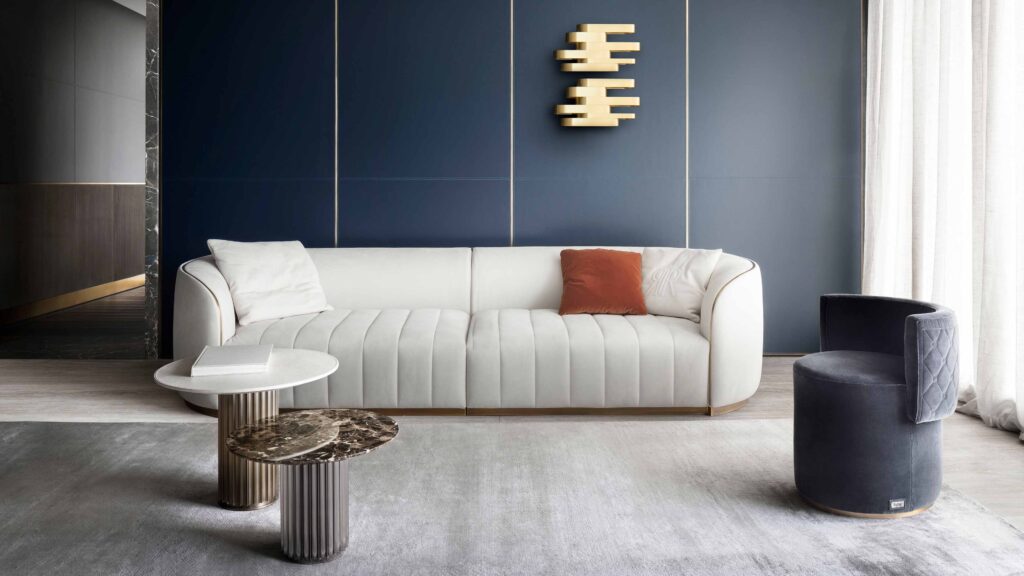 Pierre by Rugiano is a range of luxury and elegant modular sofas. Curved end-modules and corner-modules help create unique and sinuous compositions. The seat is available with linear stitching.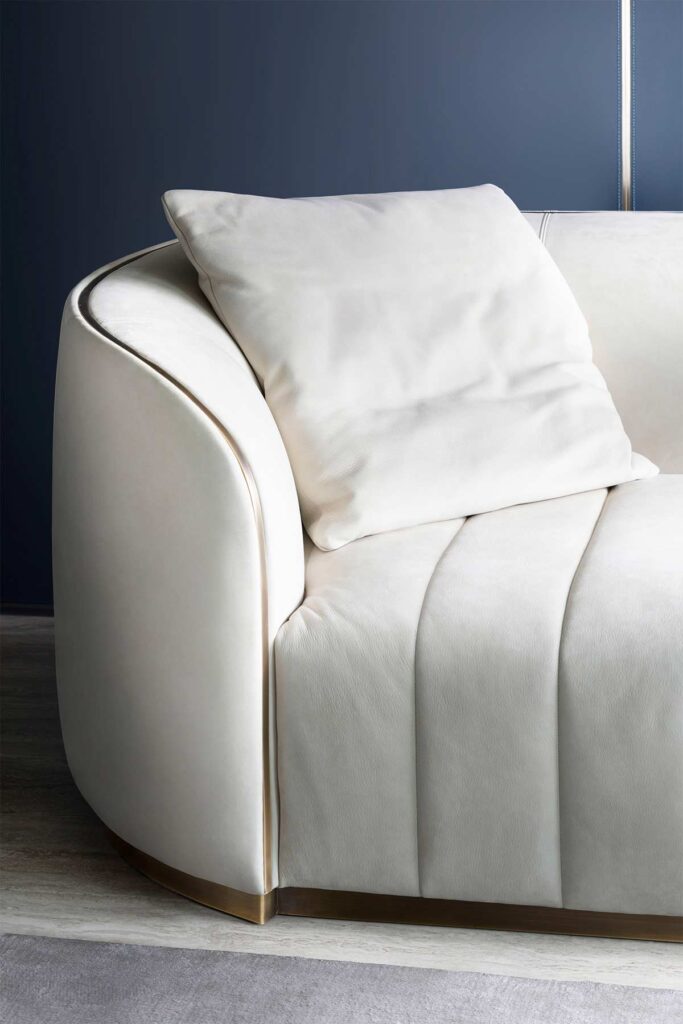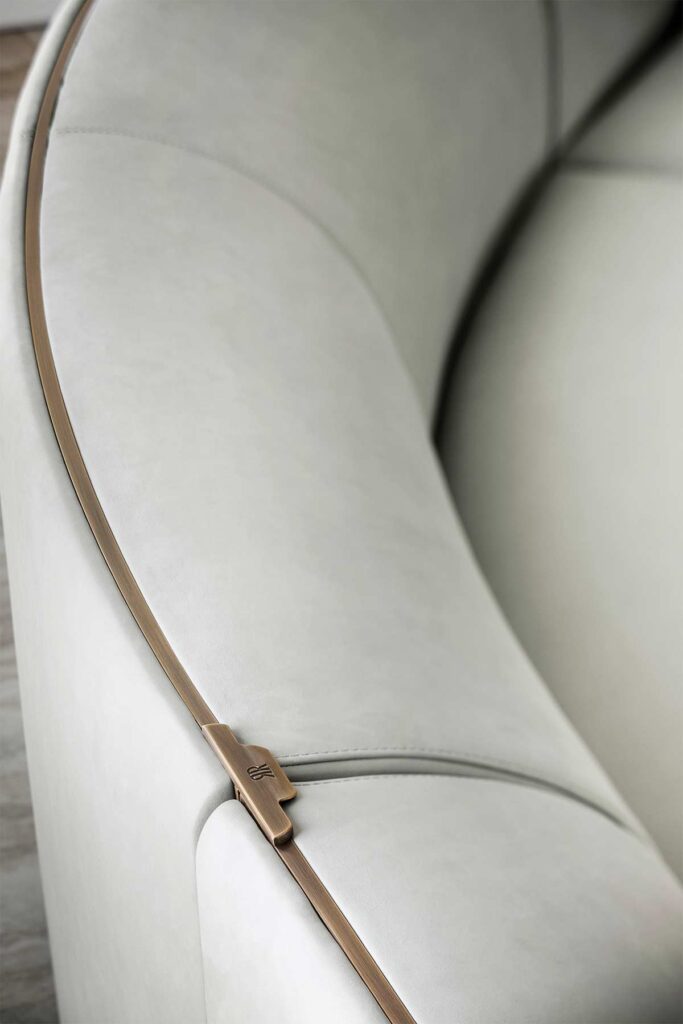 Rugiano Pierre comes also in 7 different composition that can adapt to any contemporary and luxury living rooms. Do you want to make your living room special? Get the luxurious Made in Italy Pierre sofa and turn it into an inviting oasis of comfort!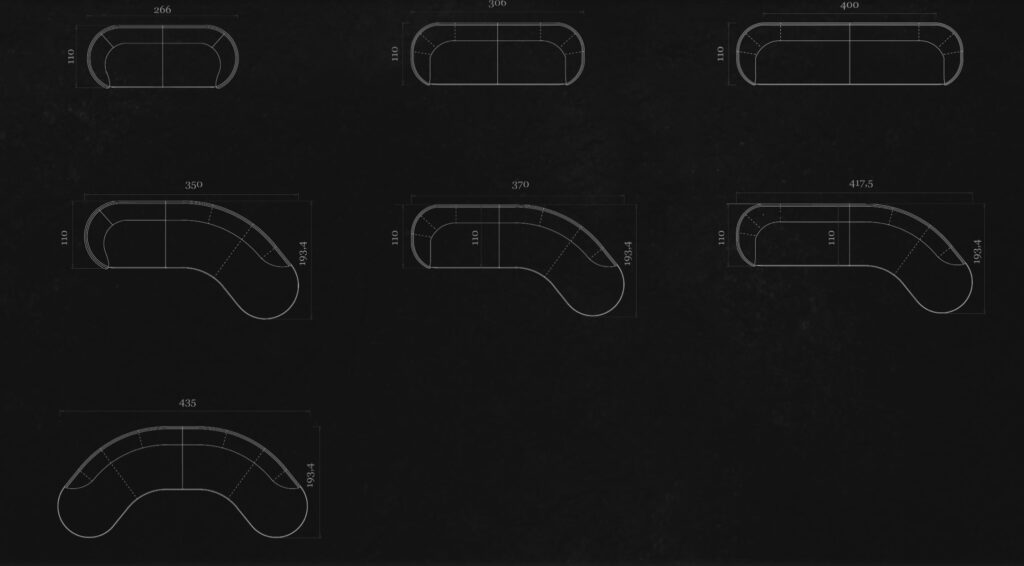 Discover the world's most luxurious sofa: the Made in Italy exclusive! Crafted with top quality materials, it offers ultimate comfort and modern design – perfect for adding an elegant touch to your home.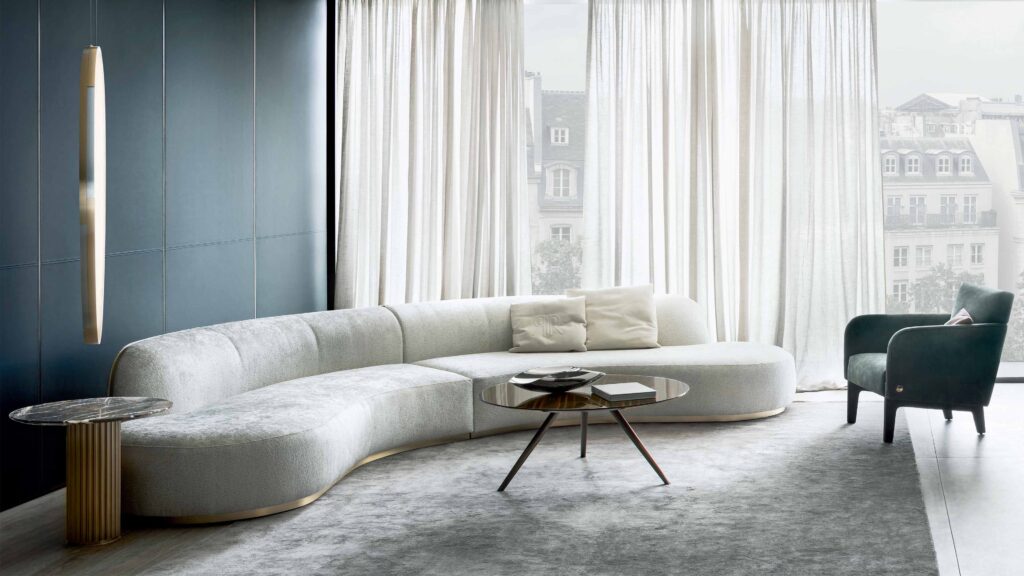 Discover the timeless beauty of Italian design: an exclusive sofa, handcrafted with passion and care to create a masterpiece you can enjoy for years. Life isn't complete without a luxury Italian sofa! Feel the difference with Rugiano Pierre sofa made in Italy exclusives – handcrafted, stylish designs and superior quality materials.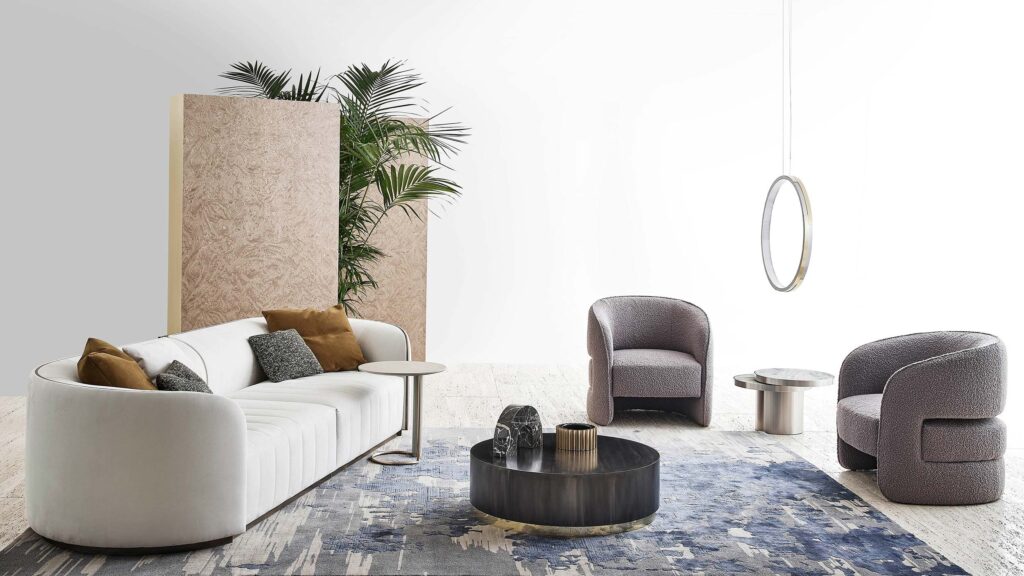 Italians know luxury—and it shows in this designer sofa, made with the finest materials for the ultimate comfort and style. Sumptuous velvet upholstery, tufted details, and chic curved shape make this piece a timeless classic.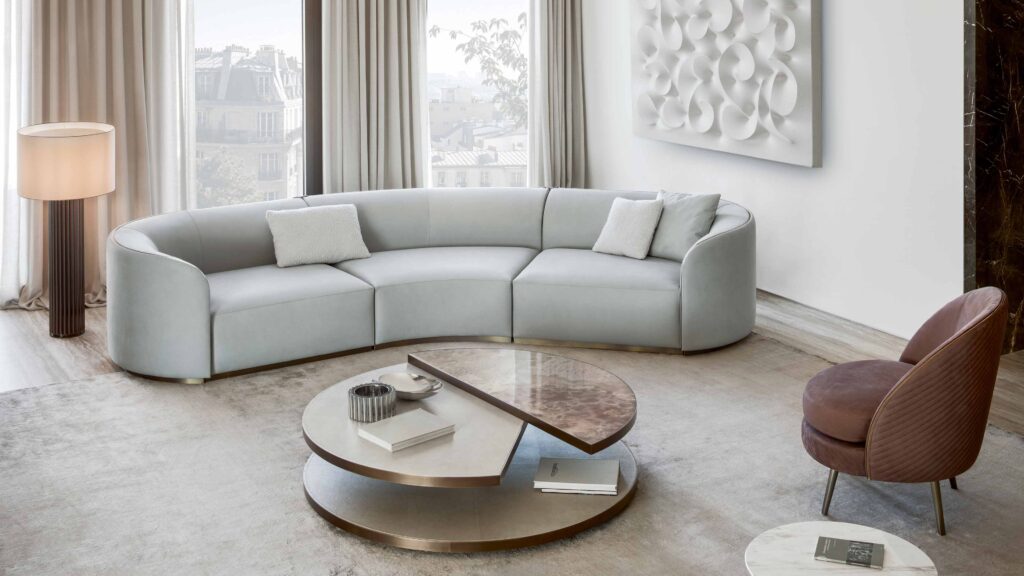 Experience the comfort and elegance of a luxury designer sofa, crafted with exquisite Italian craftsmanship. Indulge in timeless beauty that will last for years to come – made in Italy, delivered directly to your home.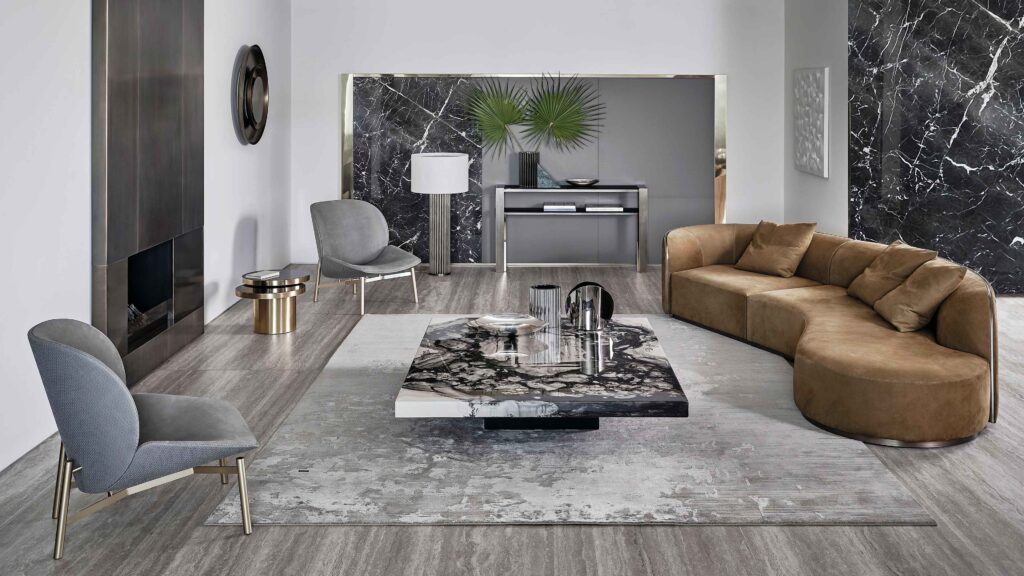 The Pierre sofa by Rugiano is available on request in our shop Lomuarredi, ask for a customized QUOTE
If you liked our blog post "Rugiano Pierre Sofa" have also a look at 5 Designer Icons for a Chic Home