The elegance of the round table: here are the reasons why you should choose a round table for your dining room or kitchen.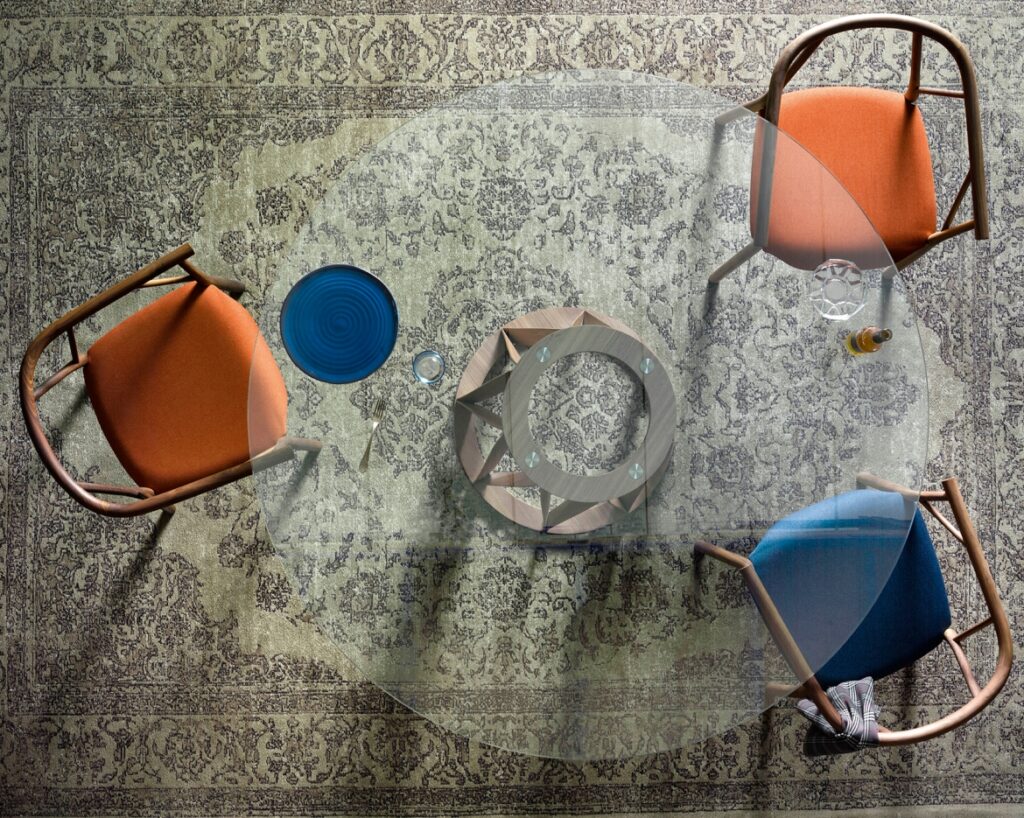 The round table is a classic! Almost a must have in the kitchen and a very elegant decorative element when placed in a dining room. The round table goes well with everything, it has no edges and therefore the capacity is larger.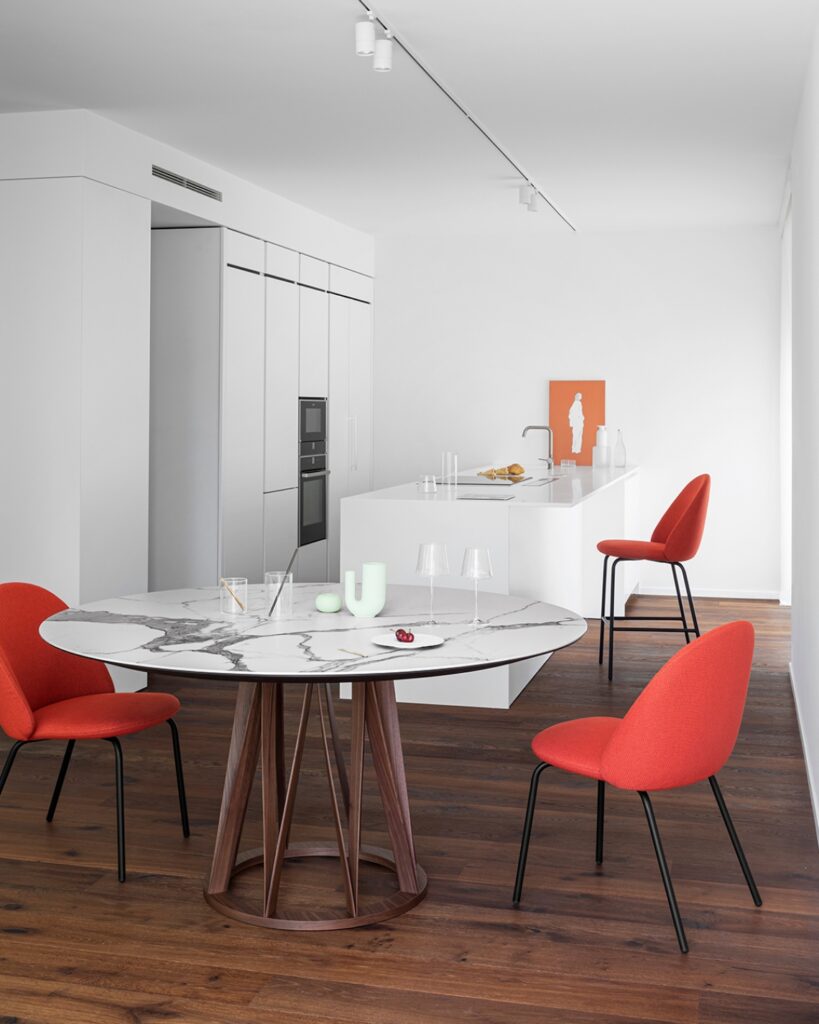 Get the look with  Acco round table
Thanks to the absence of edges in the central area there is more space for storing food and dishes. The round table is ideal for large families, for those who often invite guests home or for those who like to live in a very chic but not too sophisticated environment.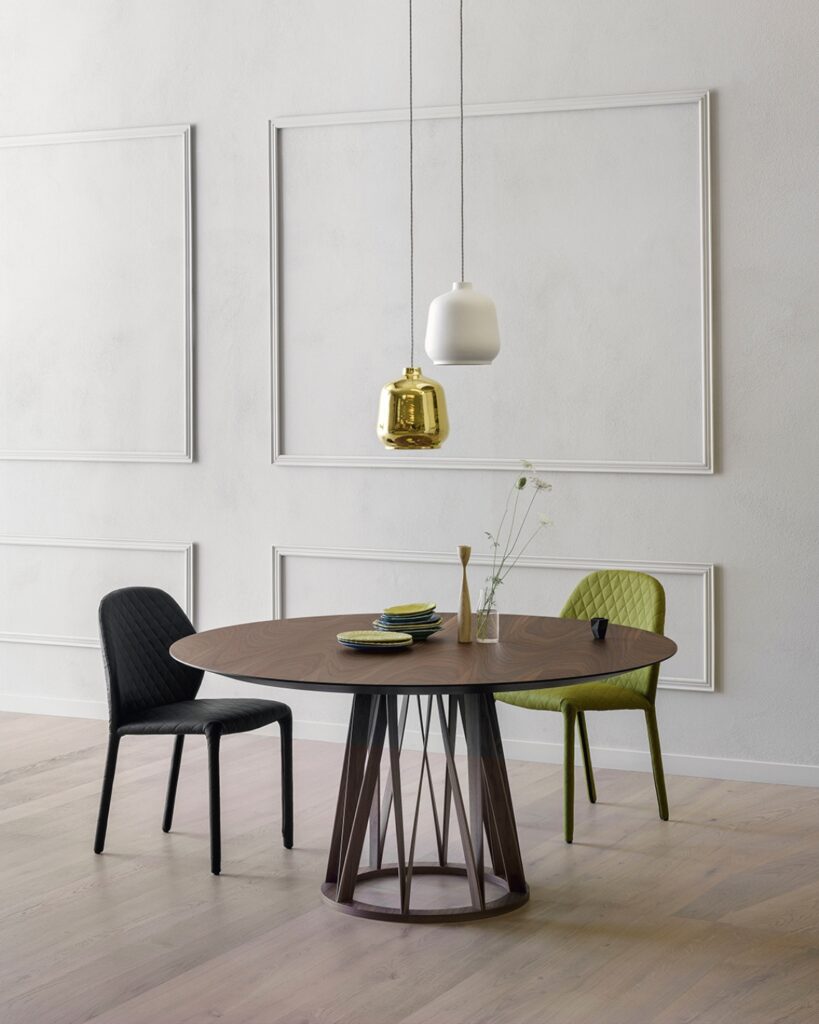 If you opt for a round table for 6 people we recommend to choose the size with a diameter of 120 cm so that each guest or family member will have enough space to enjoy the meal.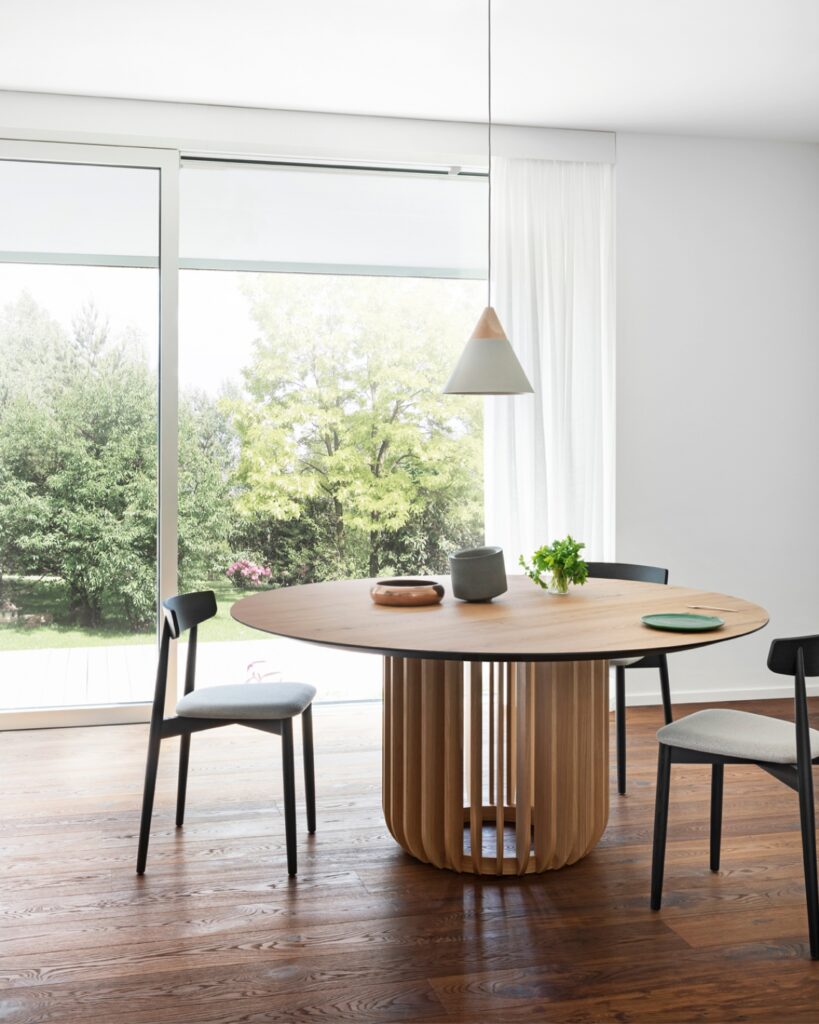 Get the look with  Juice round table
Since every diner will have the same exact space at their disposal, they will feel more comfortable without the embarrassment of deciding who should sit at the head of the table, as happens with rectangular tables but also with oval-shaped ones.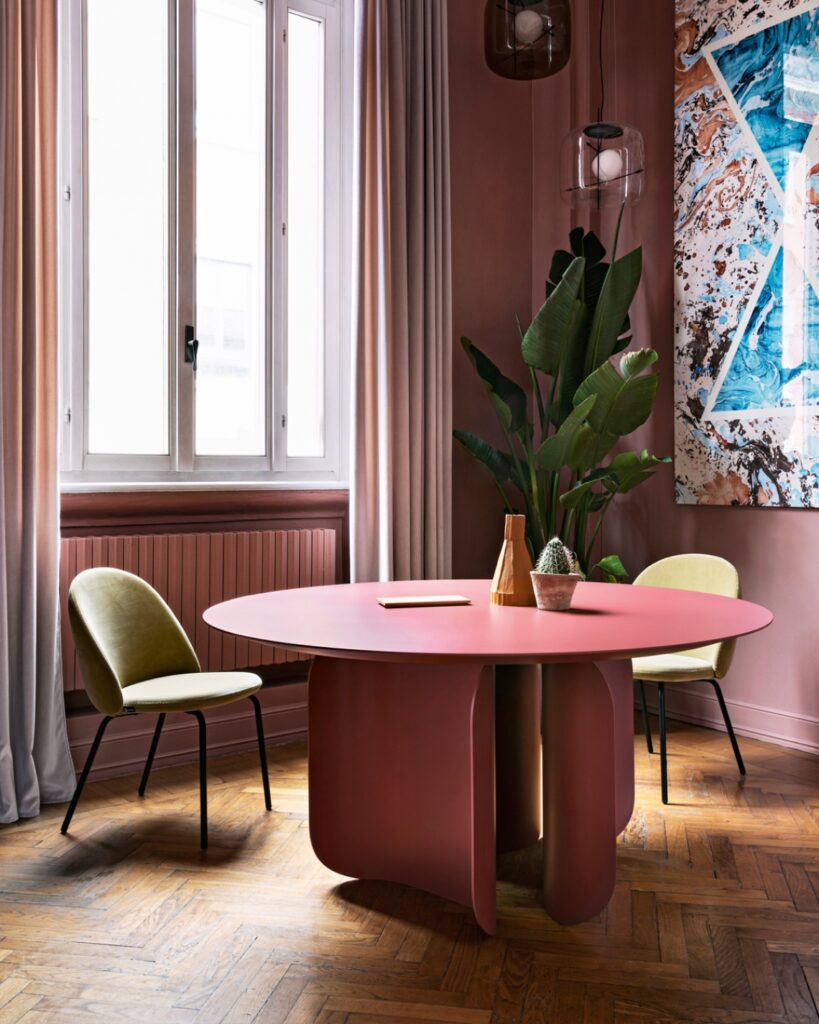 Get the look with  Barry round table
In addition, the round tables supported by a single central base make the chairs arrangement much more comfortable and there is undoubtedly much more space for diner's legs.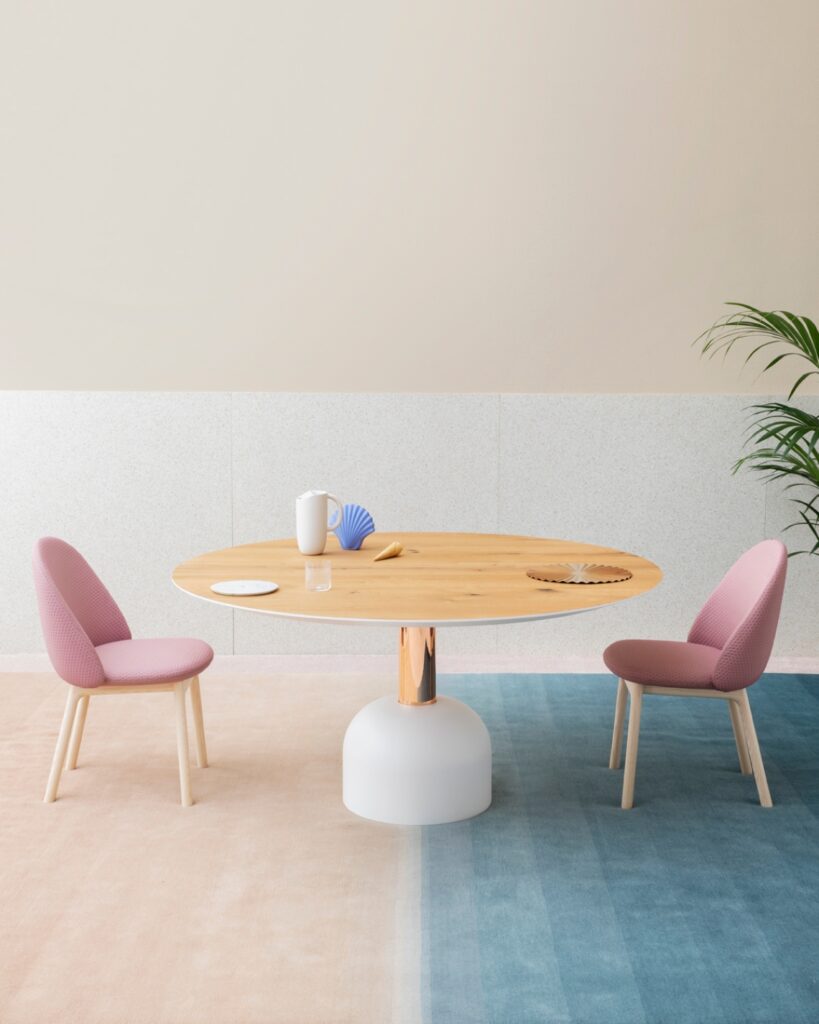 Get the look with  Illo round table
Round tables have a smaller encumbrance than rectangular, square or oval tables and are perfect for small rooms, or for situations where you need to make the best use of the available space without losing seats (as in restaurants or bars).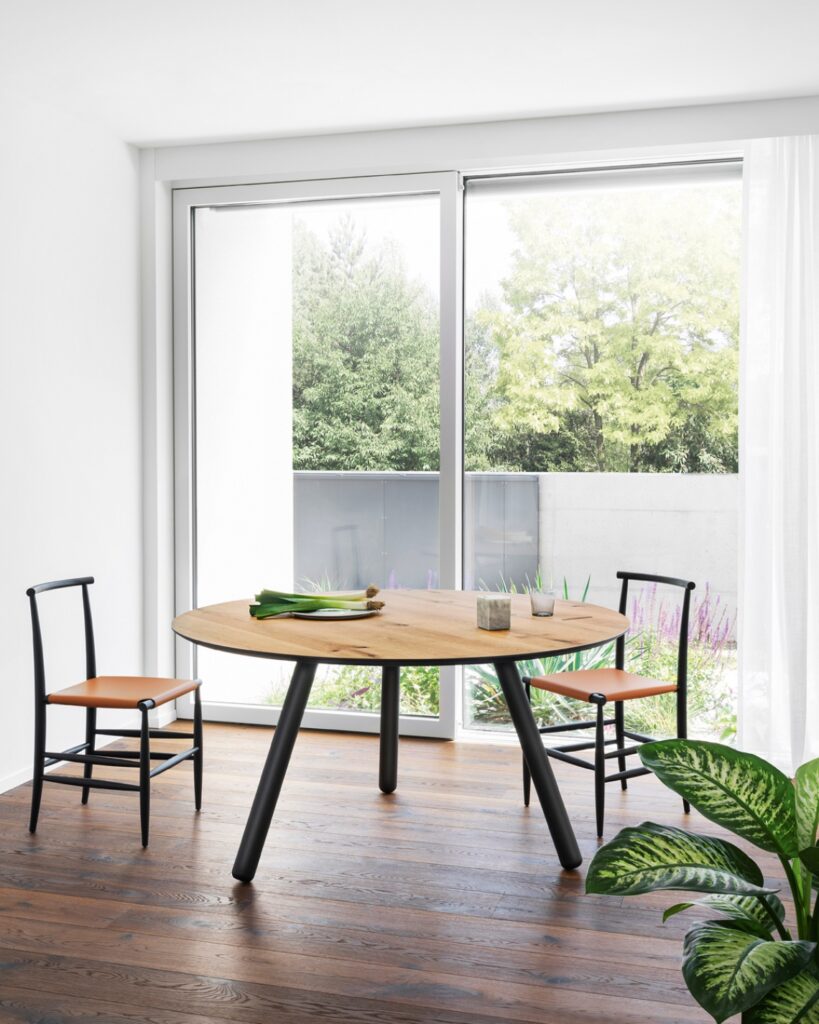 Get the look with  Pixie round table
The choice of a round table can be smart and successful especially in a period like the one we are going through in which the house becomes multi-functional and must be adapted to domestic but also work needs.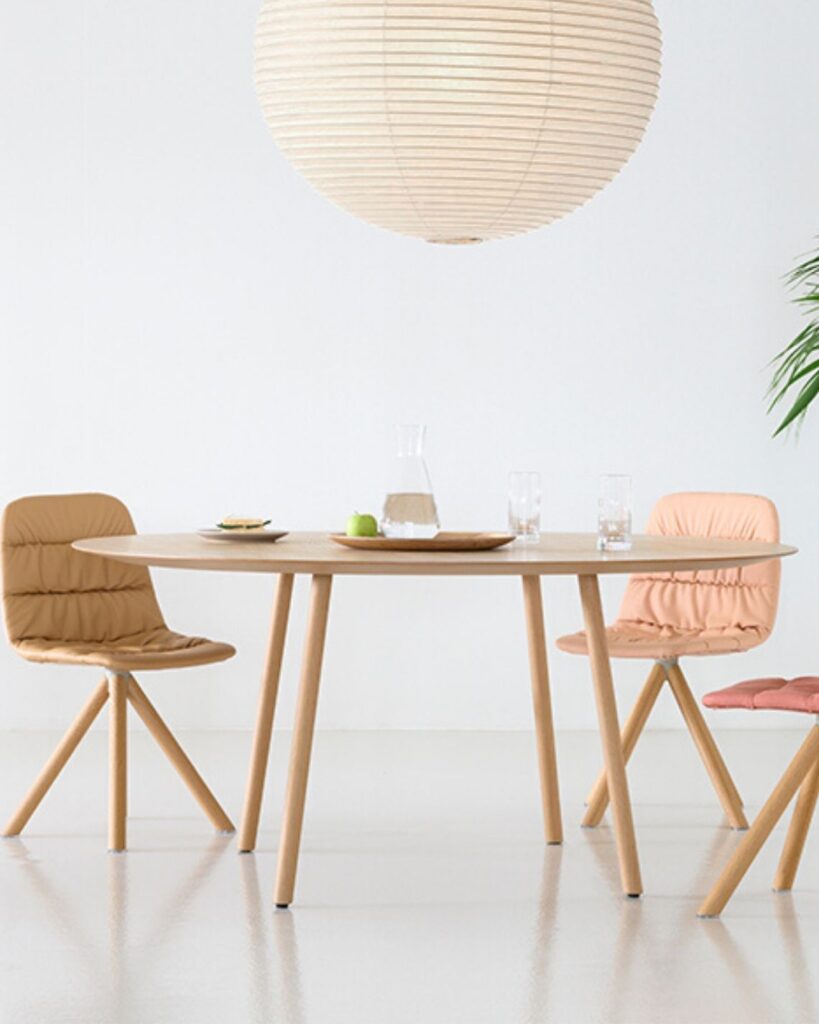 Get the look with  Maarten round table
Modern round tables, indeed, can be used as a desk or even as a meeting table.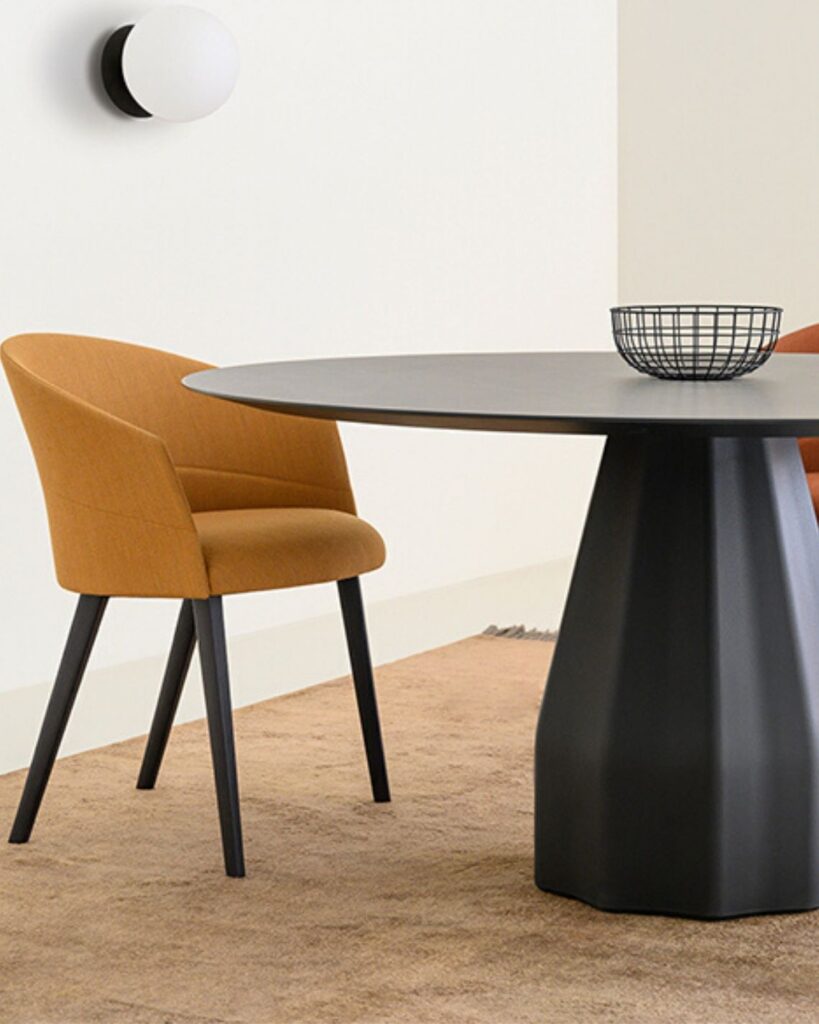 Get the look with  Burin round table
If you liked our blog post "The Elegance of the Round Table" have also a look at The Potential of the Square Table