From large configurations suitable for generous square footage to alternative solutions for those who like the idea of a circle design.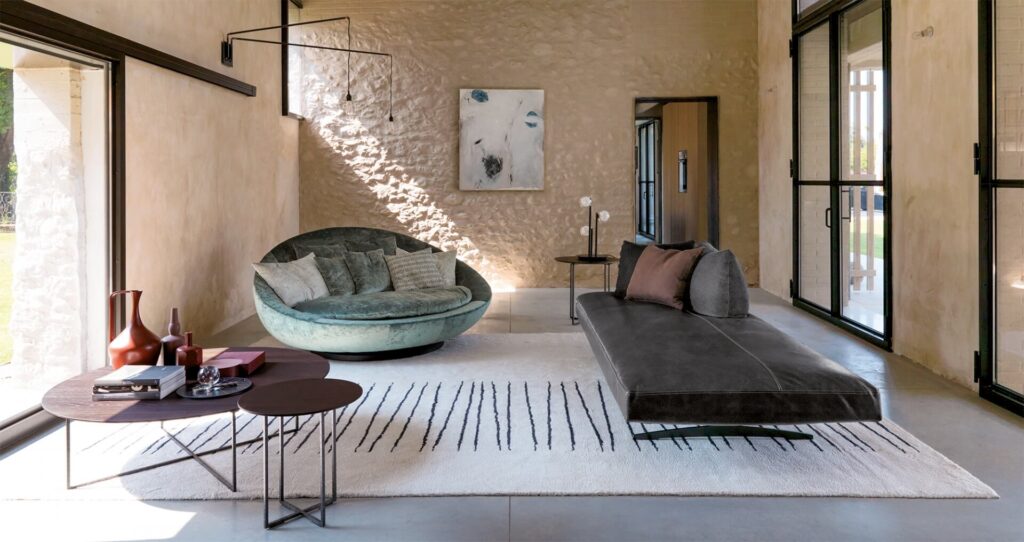 Desiree Lacoon Island sofa
Thanks in part to the trend of curved sofas, the pleasure of having a round sofa can find fertile ground. Not least because this shape lends itself to being juxtaposed with a day bed, a seat that responds to that transition whereby the sofa at home, from a place to sit with guests increasingly becomes a more intimate place to spend time at home reading, using mobile devices and even working.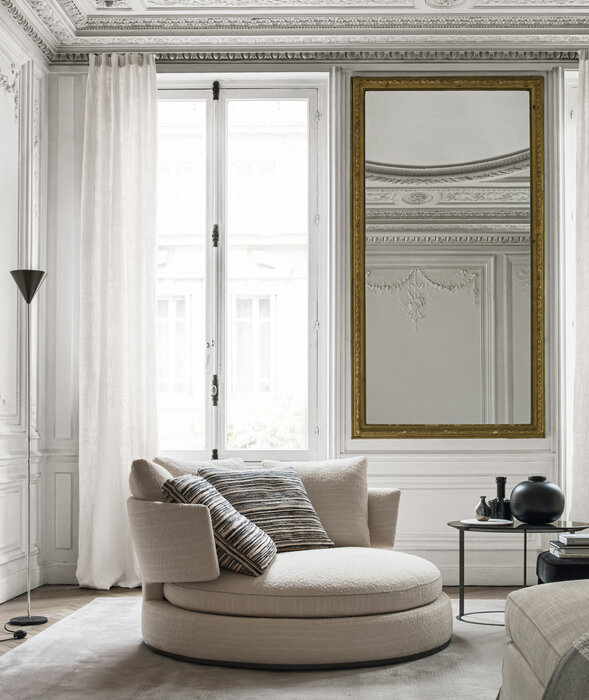 Maxalto Amoenus sofa
Paradoxically, with respect to the latter use, the round sofa, in its broadest sense, the one that brings those who sit on it face to face, is the legacy of a tradition associated with conviviality. These indoor round sofas are circular, often thought of in two elements with the back drawing a curve instead of the classic in-line development.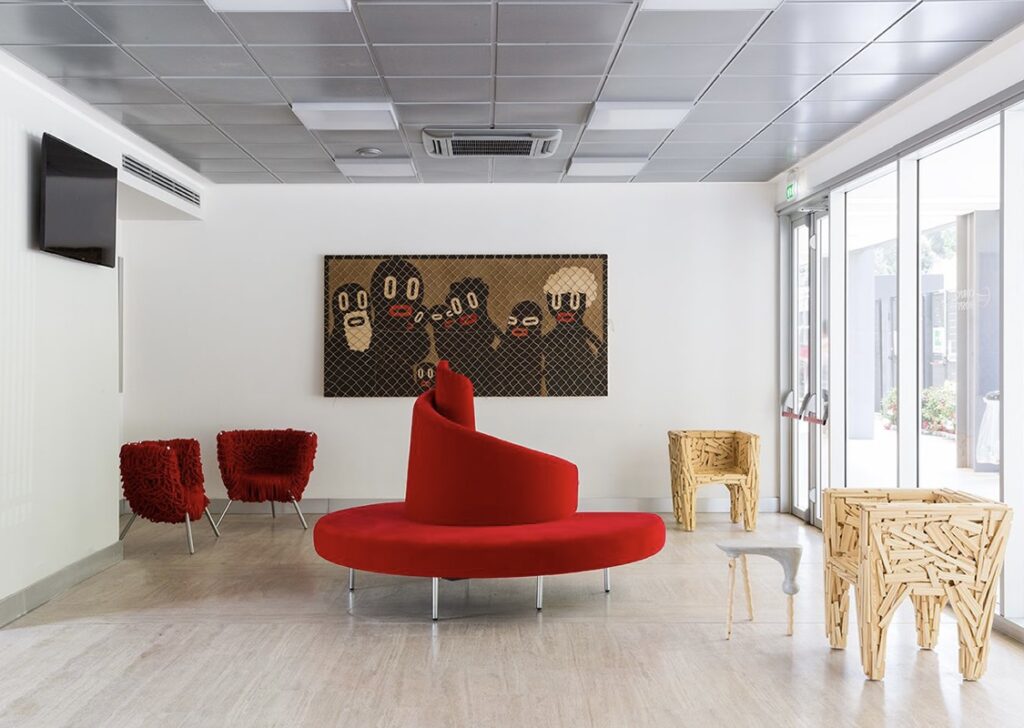 Edra Tatlin sofa
These are seats that need generous square footage and can be used, for example, to furnish with sofas and a round table in between. And to solve special space situations, one can also imagine a round design where, in front of the actual sofa, the circle design is completed with two armchairs or a bench.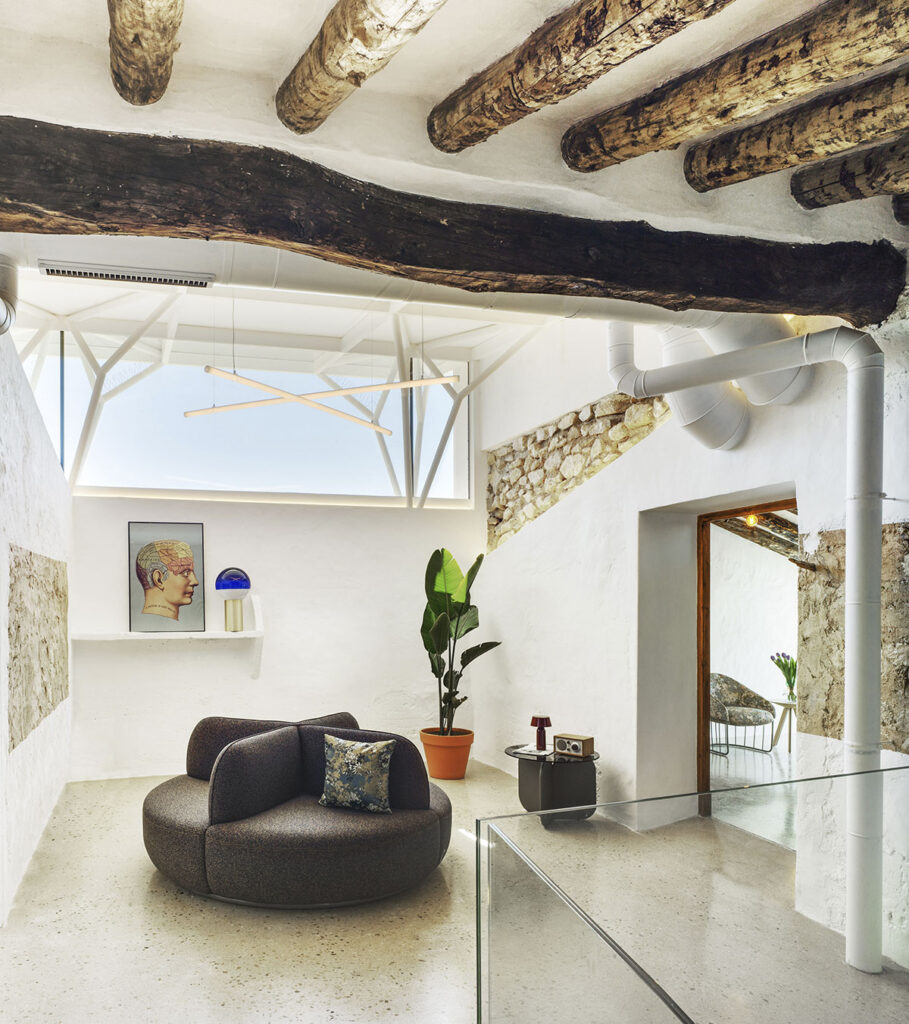 Get the look with Sancal La Isla sofa
Ready to break the monotony of rectangular sofas? Opt for a round one and experience a new level of comfort and style. Say goodbye to awkward seating arrangements and hello to cozy conversations with friends and family!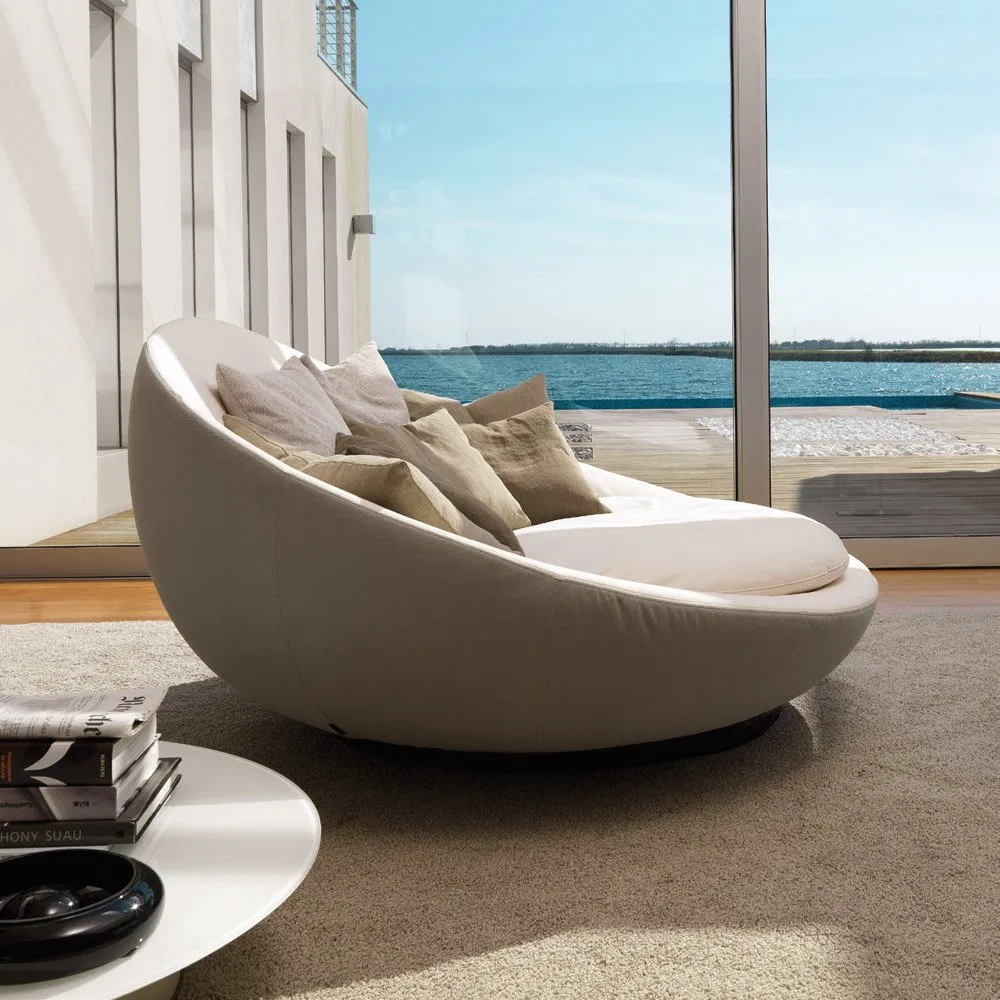 Desiree Lacoon Island sofa
Unleash the true potential of your living room with a round sofa. Say goodbye to boring corners and hello to cozy conversations. Perfect for gatherings, movie nights, and lazy Sundays. Upgrade your seating game now!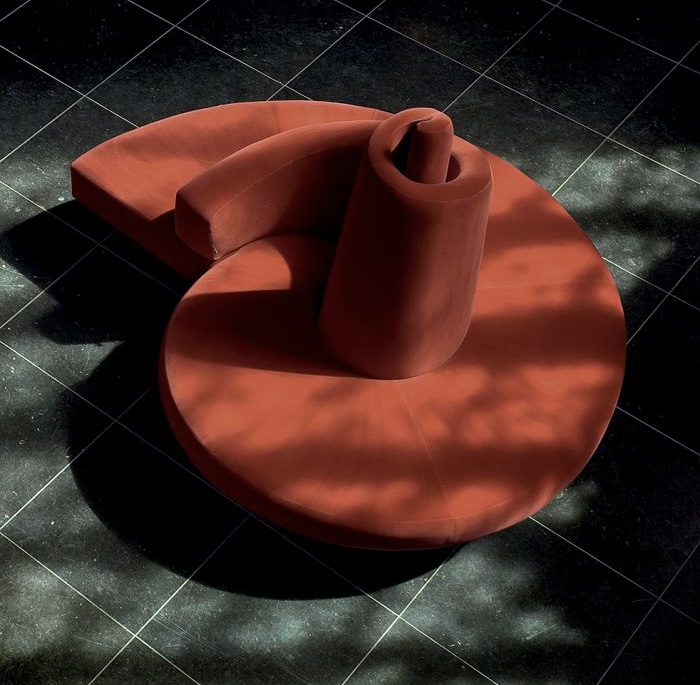 Edra Tatlin sofa
Get a custom quote for your favorite sofa on LOMUARREDI
If you liked our blog post "Opting for a Round Sofa for Living Room Decor" have also a look at Update the Living Room with a Contemporary Sofa