October, project of the month: separating spaces of a small flat with a touch of pale pink.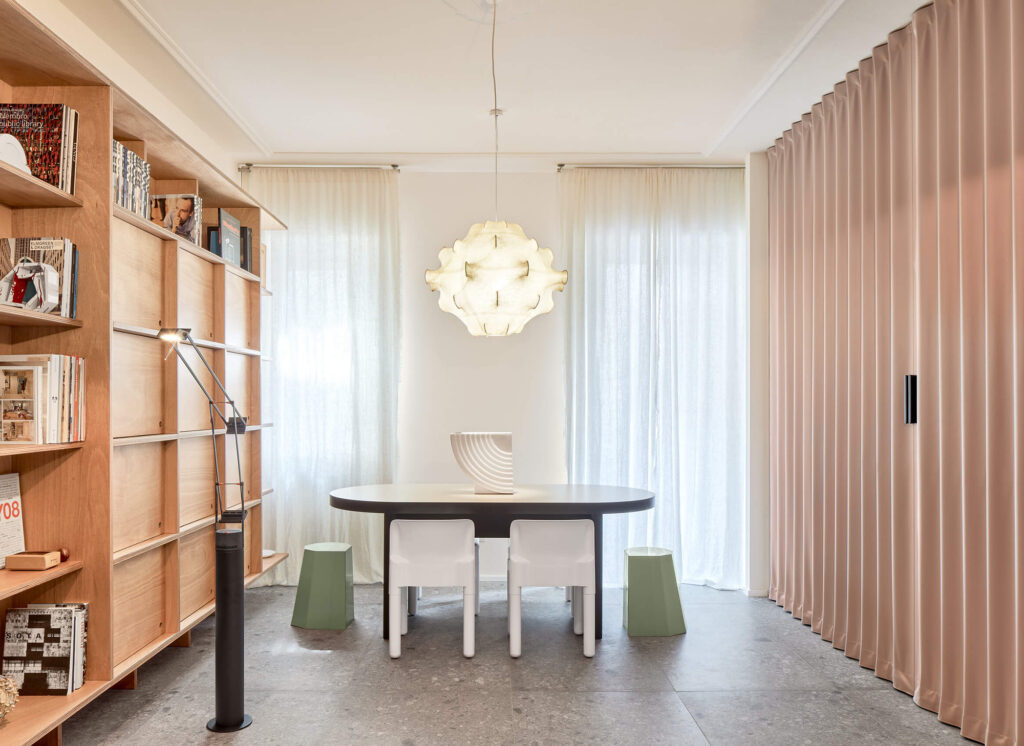 The challenge in this project was to elegantly separate spaces, more precisely the dining room from the kitchen, without resorting to the use of plasterboard, which would have reduced the available space even more. By skilfully exploiting custom-made walls and furnishings, he has managed to extend the living area as much as possible and at the same time create two bedrooms. It was therefore fundamental to insert a Dooor, a textile door with magnetic closure and sliding on all sides, to screen the kitchen and easily divide this room from the living area without sacrificing continuity.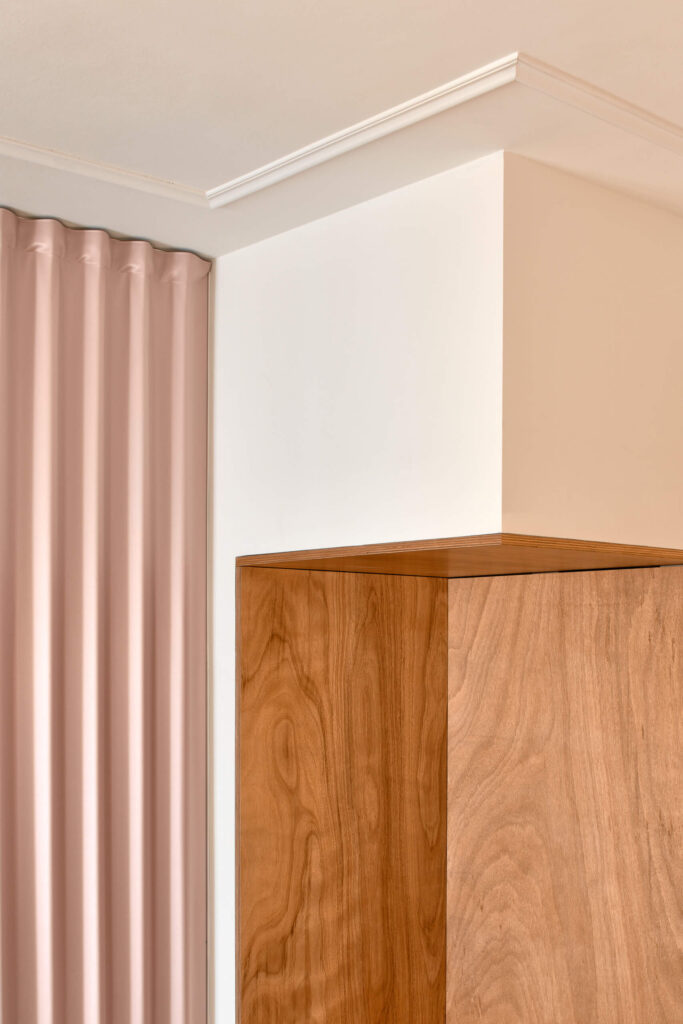 Door model used:
Opening: multiple (central + bilateral)
Rail: standard, visible, semi-gloss white
Latch: magnet without rebate profile, with embedded magnets in the centre and flat iron, semi-gloss white at the sides
Handle: CB#2, semi-gloss white, only in the centre
Upholstery: AM_STA ROSE silk-effect artificial leather, colour powder pink
Dimensions: W 3640 mm x H 3000 mm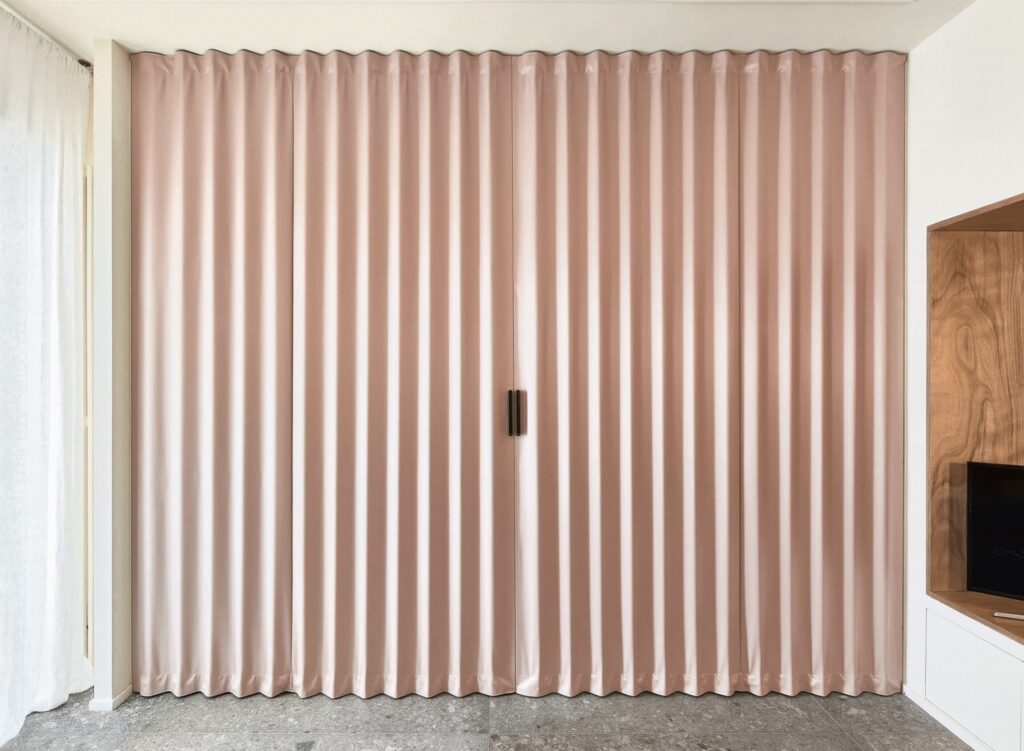 Final result:
A functional yet very chic and modern environment. The use of a folding textile door makes it possible to create new rooms even if the available space is small, first of all creating visual privacy and, thanks to the choice of innovative materials available on request, a good level of soundproofing can also be achieved.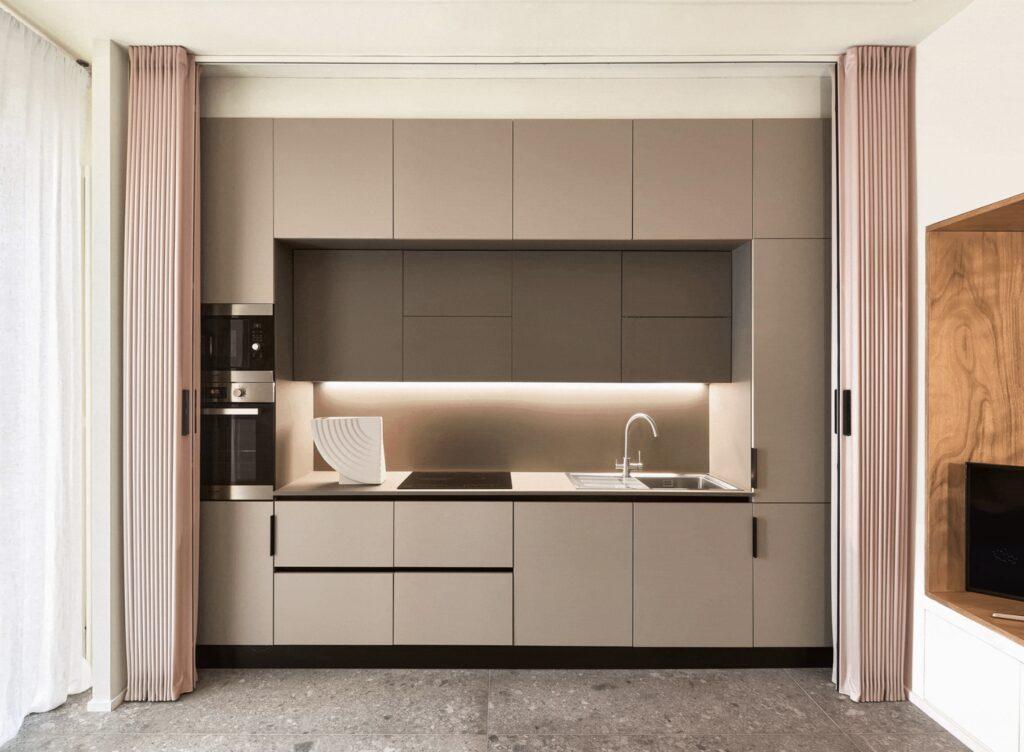 If you liked our blog post "October, Project of the Month" have also a look at Giving the Room a New Look with the Textile Door
Have you fallen in love with textile folding doors?! Start your shopping on Lomuarredi's shop