How to choose your new kitchen: the right tips on how to choose a kitchen and some furnishing ideas to make it unique.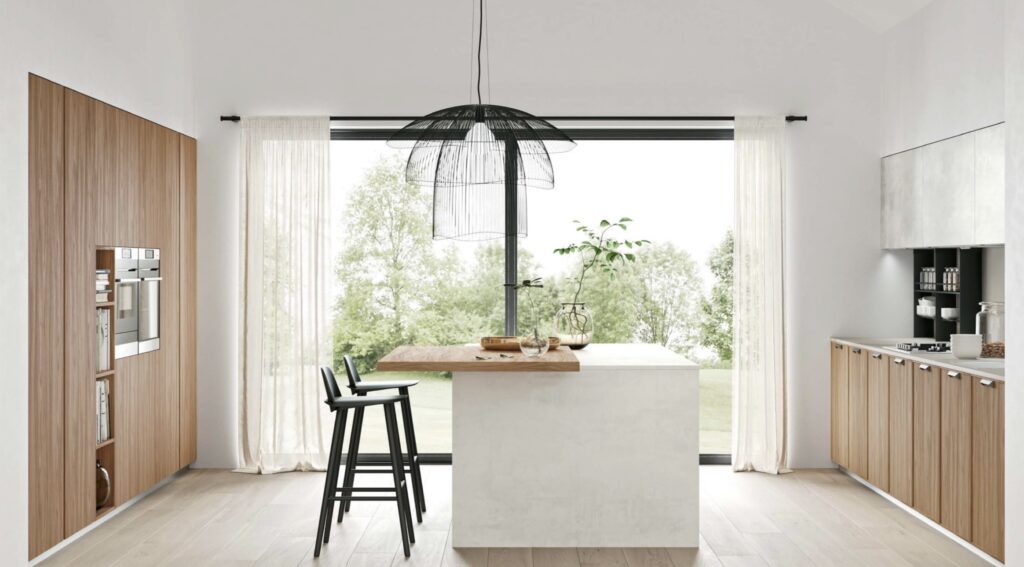 Start with the size and type of arrangement
The first aspect to evaluate when it comes to choosing a new kitchen is space. Assess well the space you have to furnish and take measurements carefully, also considering the possible presence of pre-existing connections that need to be maintained or moved, so that the furniture configuration can be developed accordingly.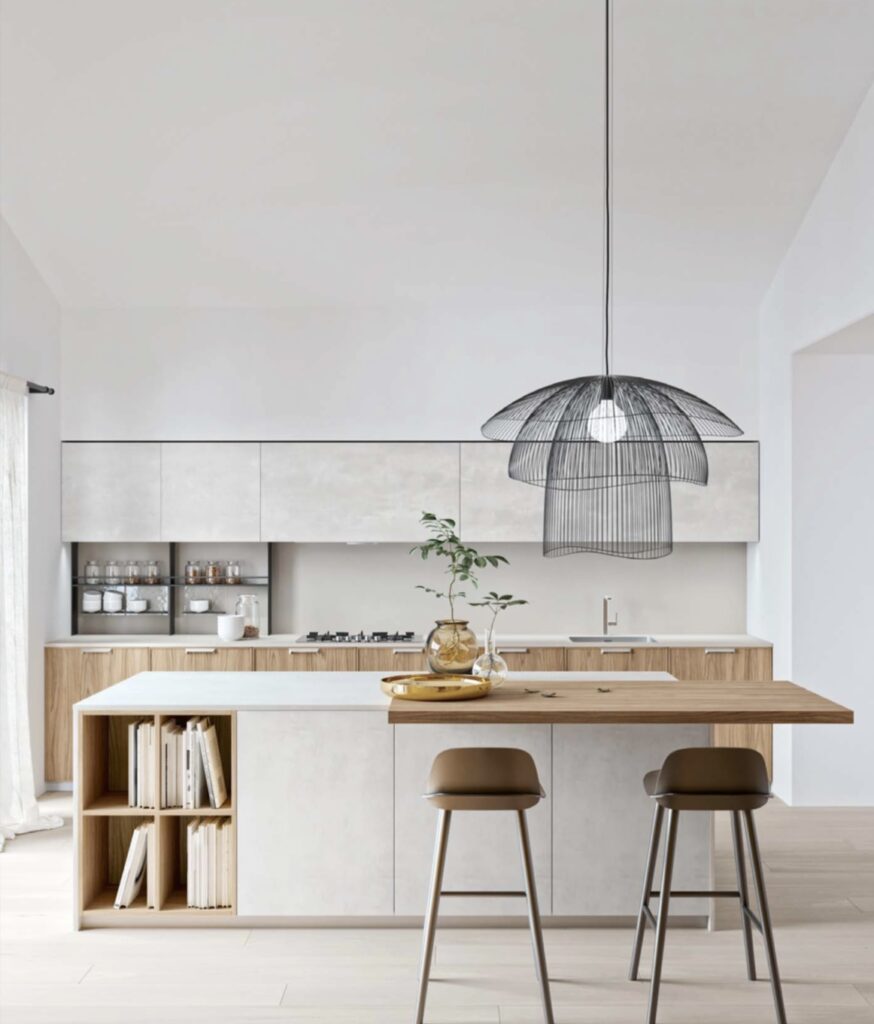 Once the measurements have been defined, move on to the choice of layout: I-shaped, L-shaped, U-shaped, parallel, with an island… the solutions can be many and must be developed on the basis of both space and your needs, as well as – of course – your personal taste.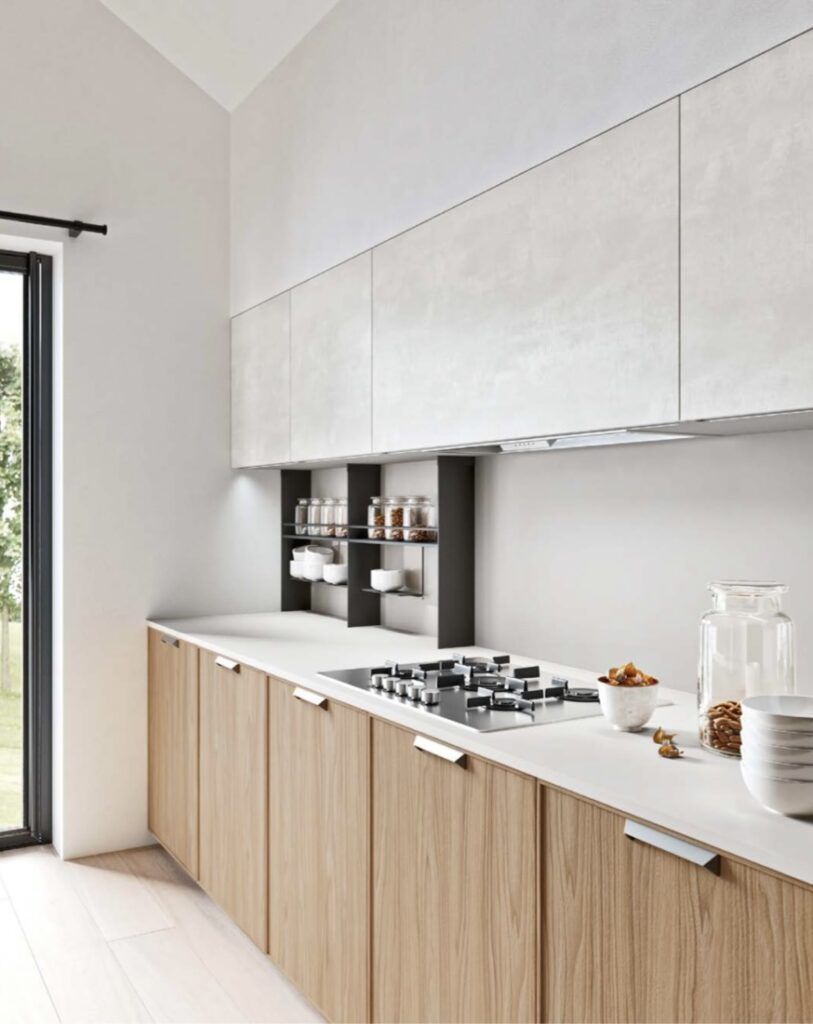 Focus on style, finishes and materials
When choosing colours and materials for the kitchen, the style of the room and the effect you want to achieve play a key role. A classic style kitchen, for example, will go perfectly with wood, which gives a warm and cosy look. Steel and laminate, on the other hand, will be the dominant elements of a modern kitchen with a more essential and functional character.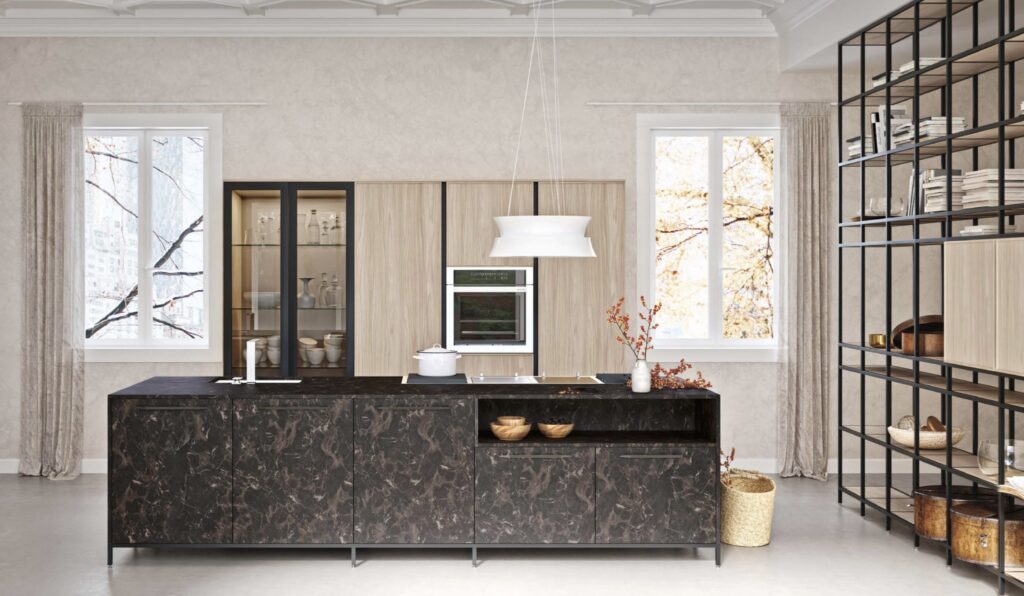 The choice of colours for the kitchen must also be made in accordance with style, without forgetting that this is one of the spaces in the home that, more than others, must combine style and practicality. Always remember that light colours tend to make spaces seem larger, and may therefore be a better choice for small kitchens; if you want to range with colours, beware of darker shades which, although always elegant and refined, risk "suffocating" small rooms.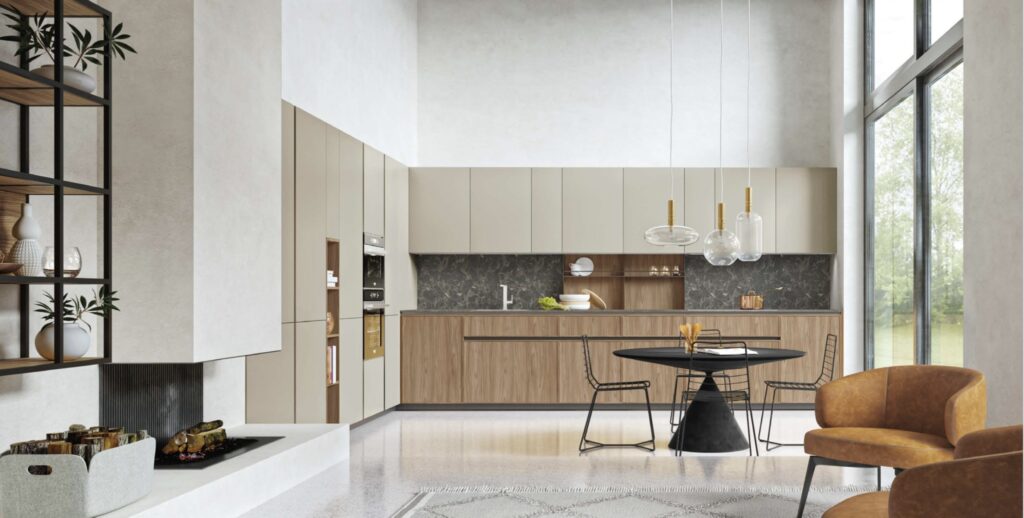 Finally, do not forget to carefully evaluate the lighting, which must enhance the space while allowing you to have a perfectly lit work surface.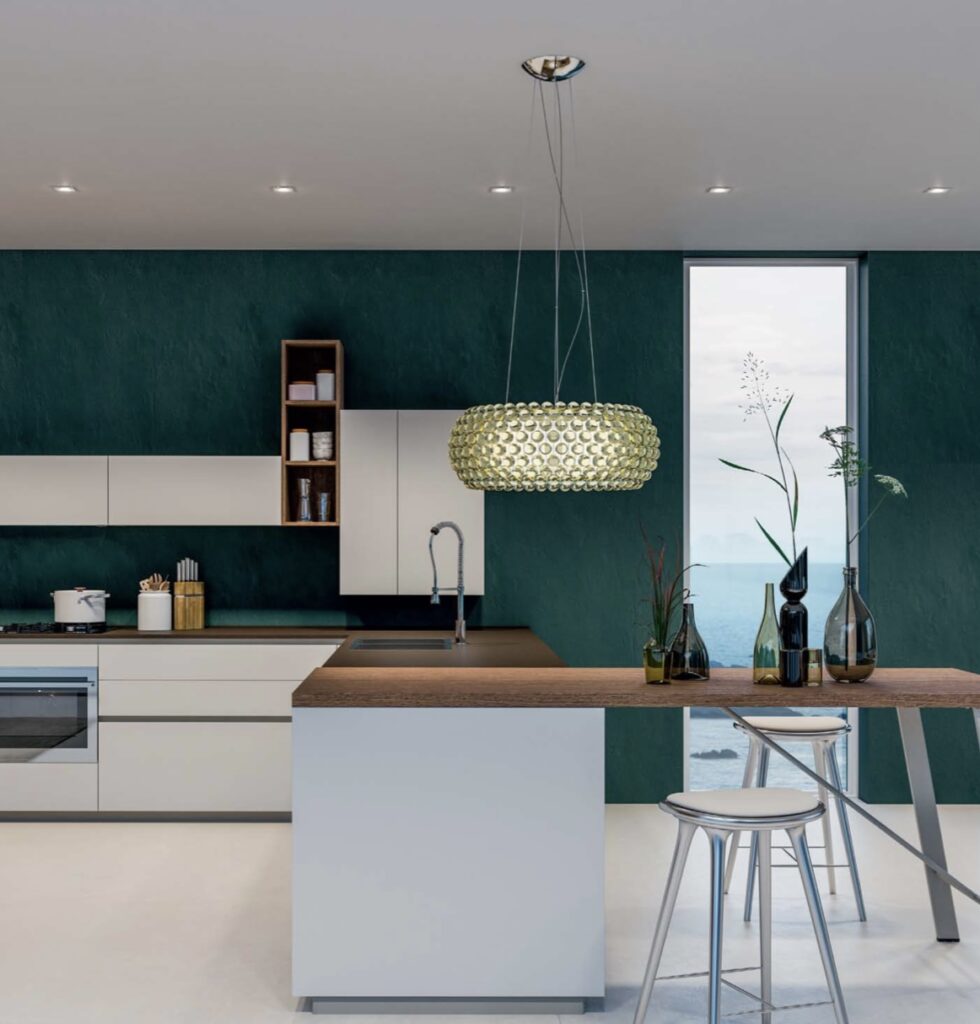 Don't forget the appliances
Choose appliances according to your attitudes and needs, paying particular attention to consumption and sustainability, and do not forget to carefully evaluate your needs.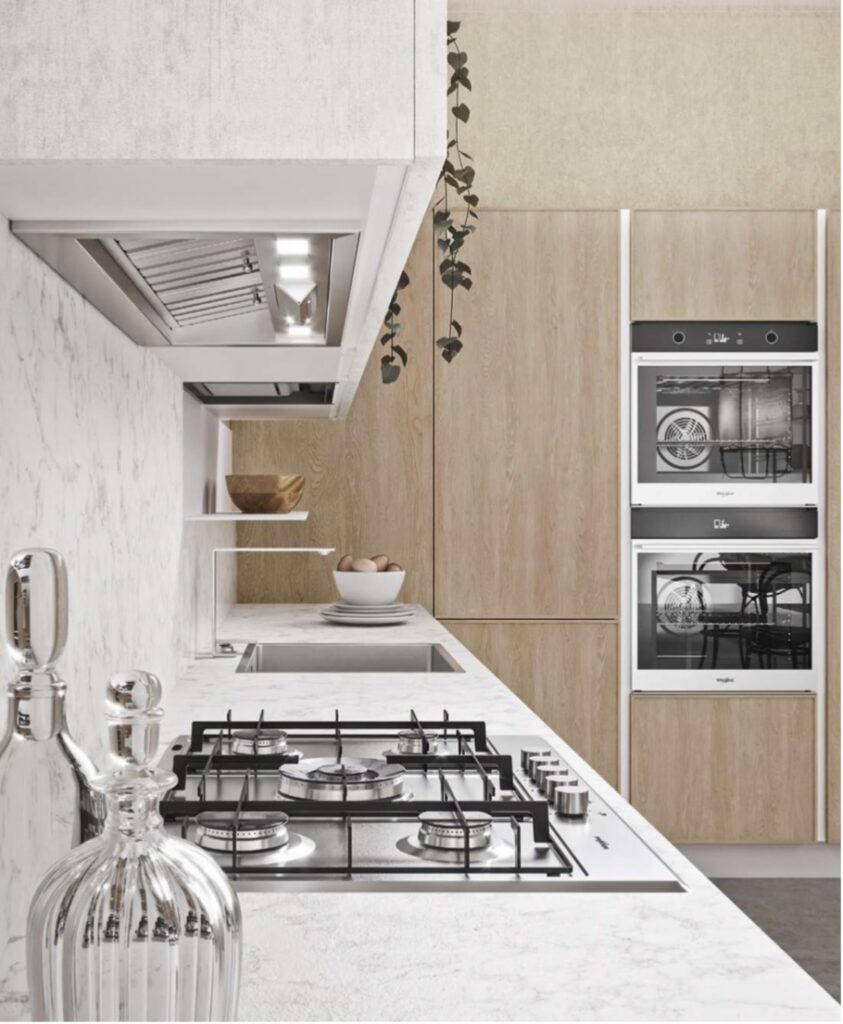 An induction hob or designer hood, for example, can add a touch of style to even the most minimalist modern kitchen, while the layout of the oven can significantly change the composition of the kitchen.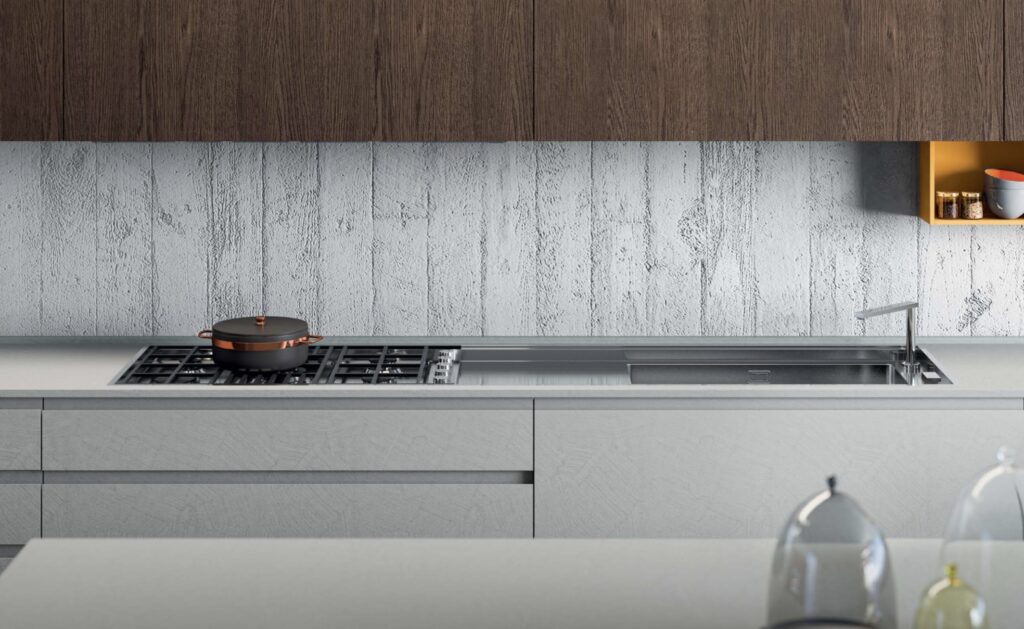 If you liked our blog post "How to Choose your New Kitchen" have also a look at The Best Italian Luxury Kitchen Brands
Products in the photos: Lyon's kitchens collection available on request on Lomuarredi's shop