Decorating the dining room with white color: let's discover together the best designer white tables!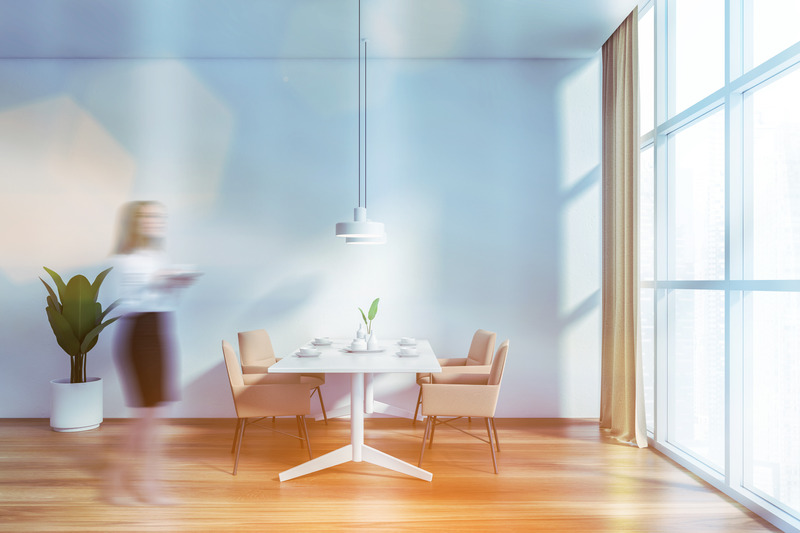 White is considered a 'non-colour' along with black and grey, but thanks to its elegance, brightness and versatility, it fits into any environment, style and décor. Perfect for minimalist, Scandinavian, modern and contemporary furniture.
Vesper table: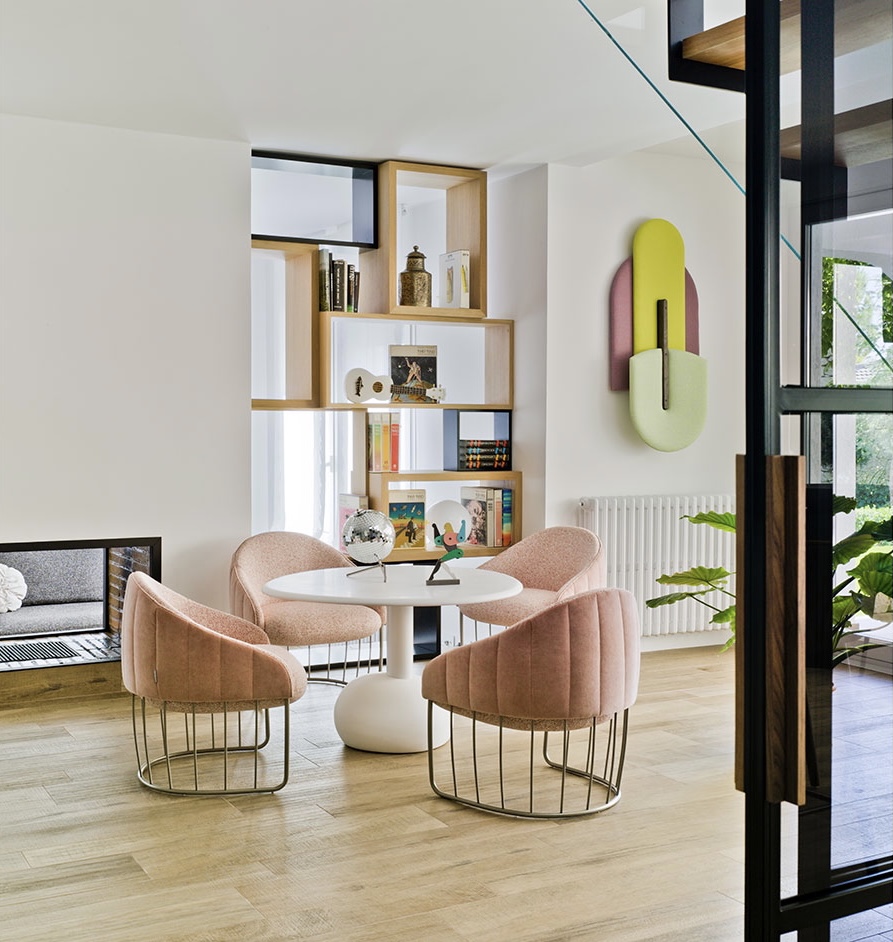 Get the look with: Vesper table
A minimalist white table can be combined with various models of seats, in wood, plastic or upholstered, with or without armrests, in one colour or each in a different colour, recalling for example the boho chic style…
Illo table: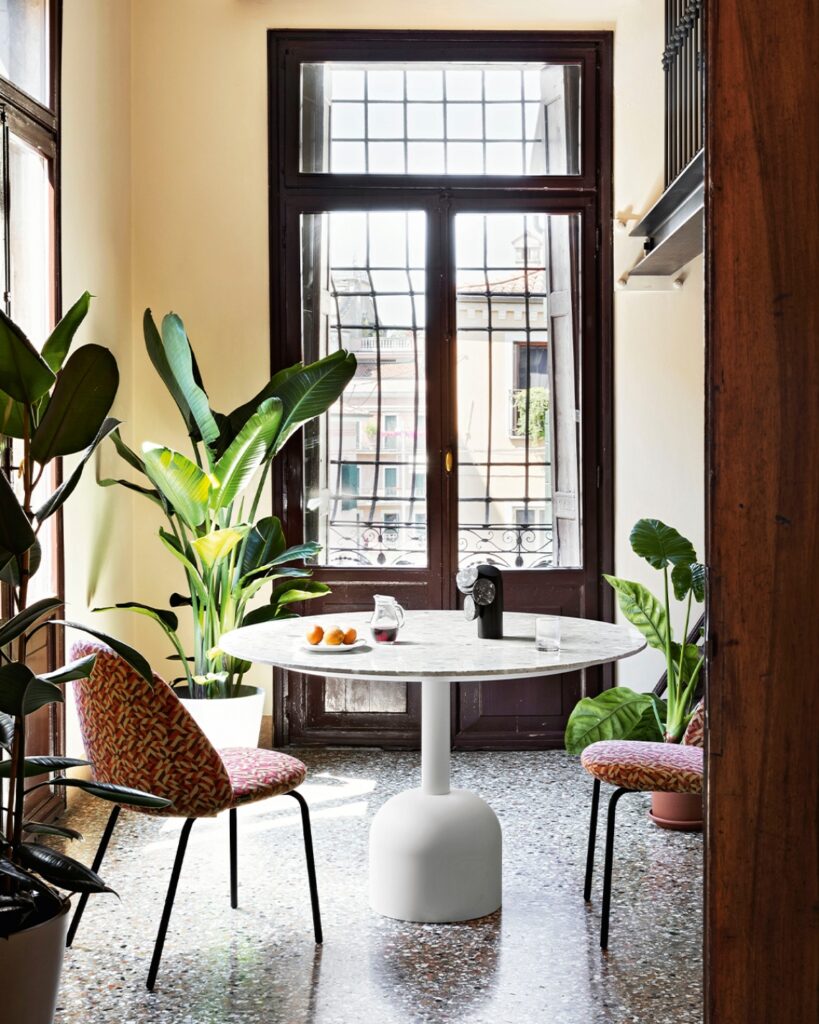 Get the look with: Illo table
Wonderful if chosen with a top in white Calacatta or Carrara marble or ceramic! In this case the visual impact will be surprising thanks to the exclusive touch of these precious materials.
Rock table: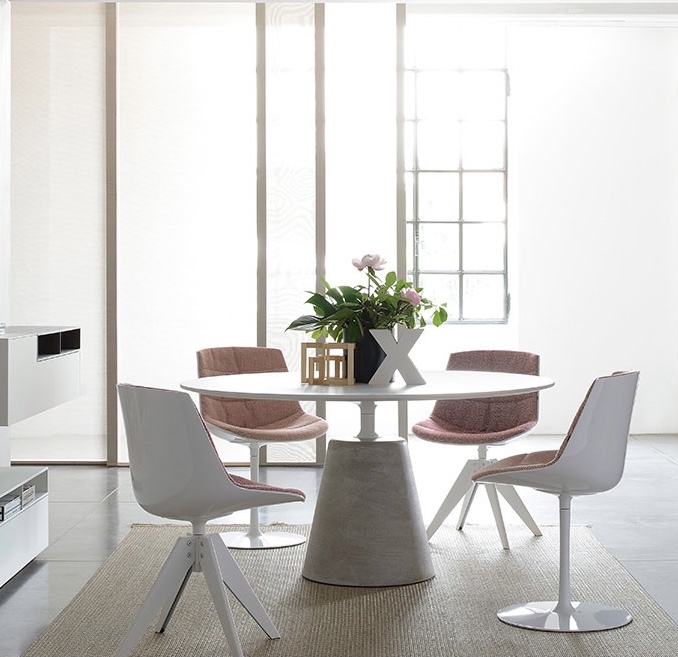 Product in the picture: MDF Italia Rock table
Have you ever considered buying a table made of concrete? There are models with a white concrete base suitable for both indoor and outdoor use. The result is a table with a strong personality that will discreetly grab all the attention!
Saarinen table: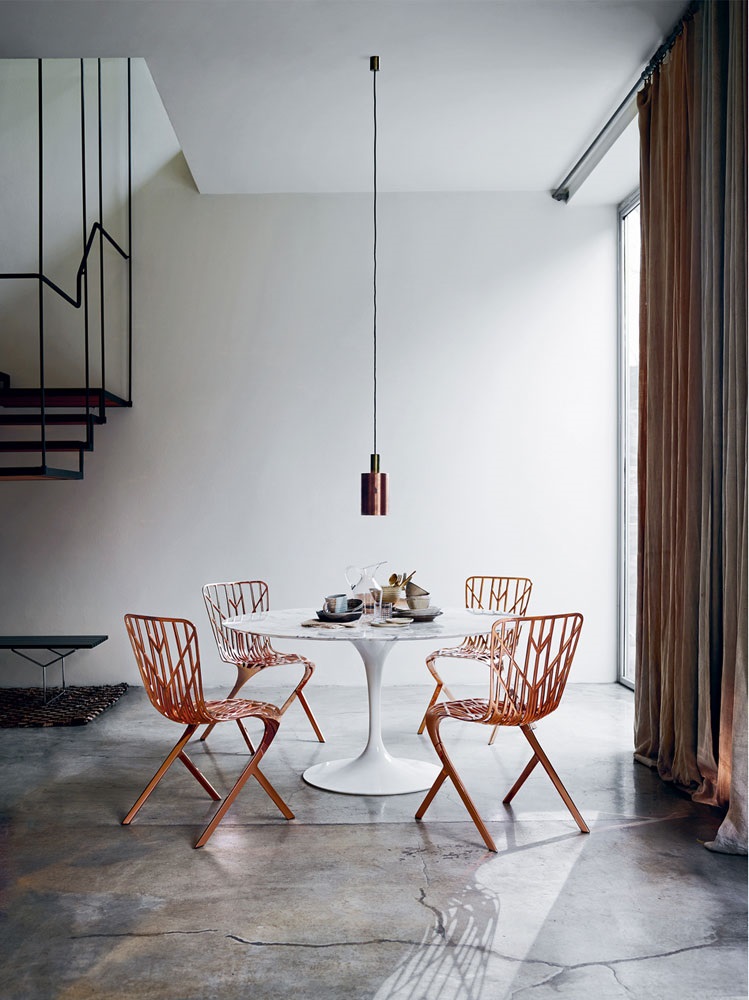 Iconic tables such as the Saarinen one have also been made famous thanks to the white colour. Combined with the attractive silhouette of the base and the oval/round shape of the top, they are able to furnish any environment in an exclusive way: a home, an office, a meeting room…
Menù table: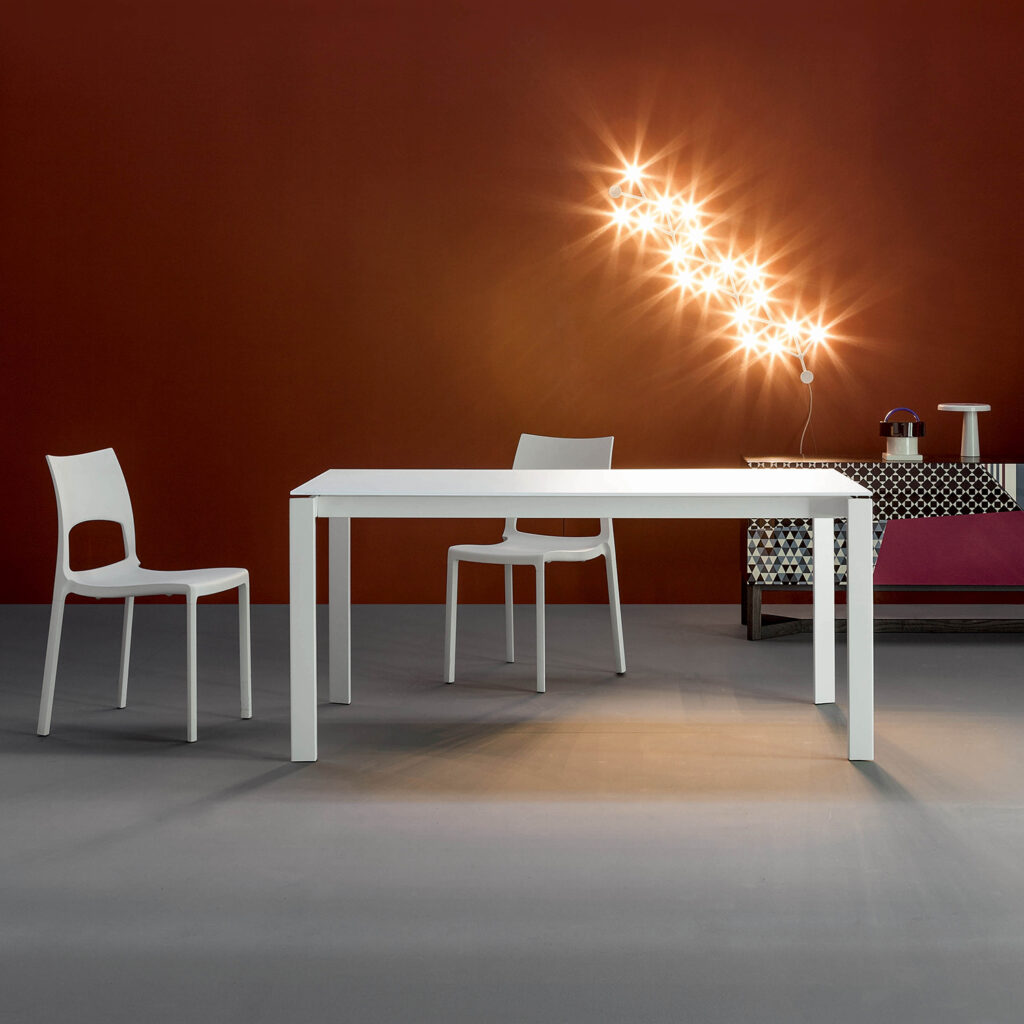 If you have a lot of space in your dining room and you love rectangular shapes, we advise you to opt for an extensible table with an essential design, such as the Menù table by Bonaldo, to which you may combine white chairs for a very modern and up-to-date result.
If you liked our blog post "The Best White Designer Tables" have also a look at Creating a Stylish Bar Corner at Home.