The most beautiful designer rugs for outdoors: handmade rugs for the decoration of your garden or terrace.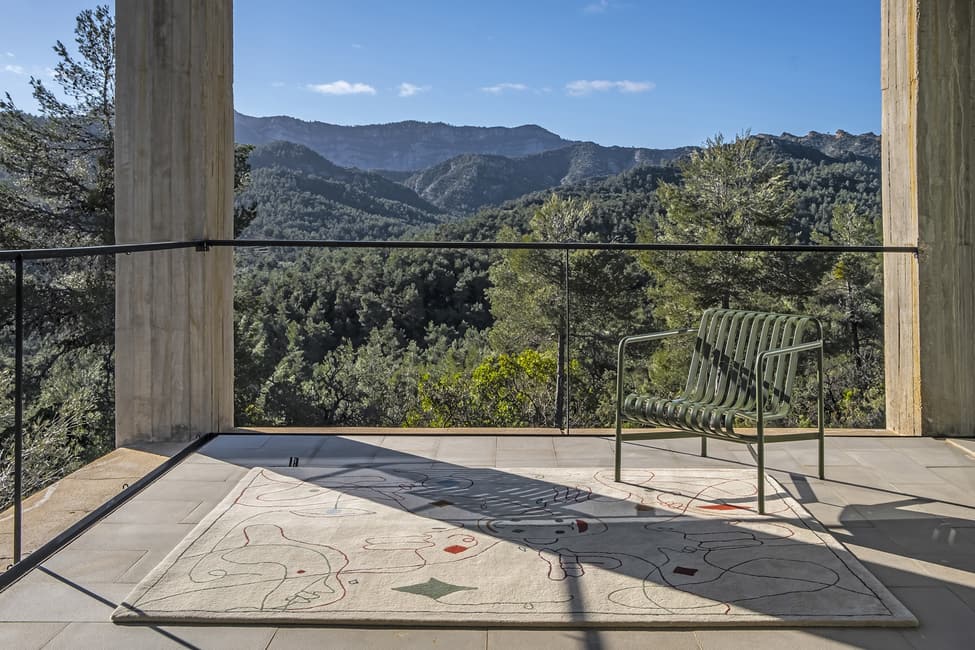 With the arrival of summer, it's time to enjoy the outdoors, so even if you spend a lot of time indoors, it's a good idea to make your terrace and/or garden a comfortable and welcoming environment. How? Let's find out together!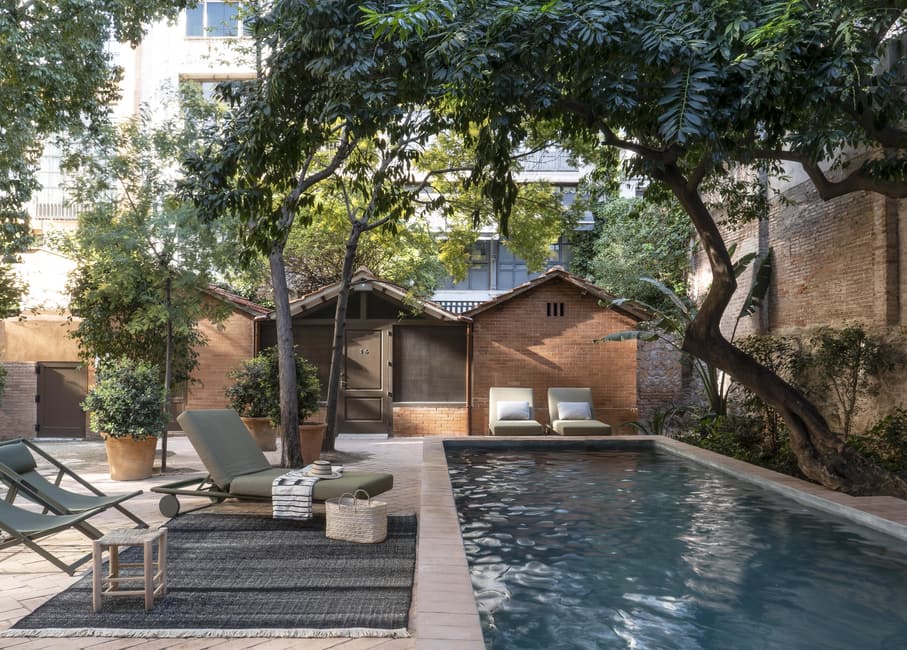 Have you ever considered putting an elegant carpet in your outdoor area? Obviously made of water and weather resistant materials… No?! So here are the most beautiful designer rugs for outdoors!
Tres by Nanimarquina is a collection of luxury handmade rugs inspired by the ancient craft of weaving. The Tres collection is characterized by the attention to details, tradition and the use of elegant and sober colours.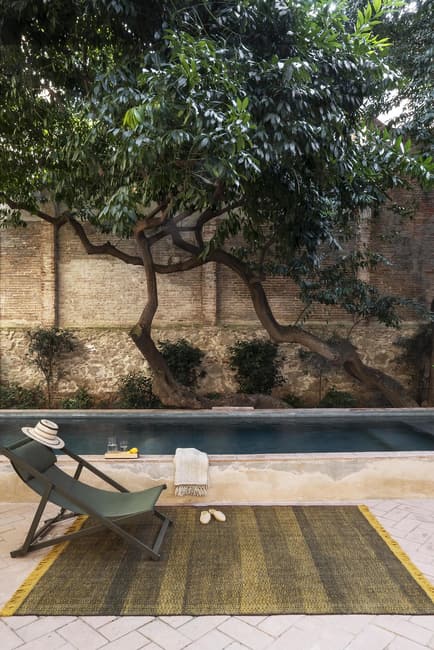 Silhouette, designed by Jaime Hayon is a collection of rugs suitable for indoor and outdoor use that highlights the acclaimed casual style of the designer and artist. Depicted with a delicate stroke, the illustration defines the silhouettes of several imaginary characters that intertwine and coexist in a beautiful composition.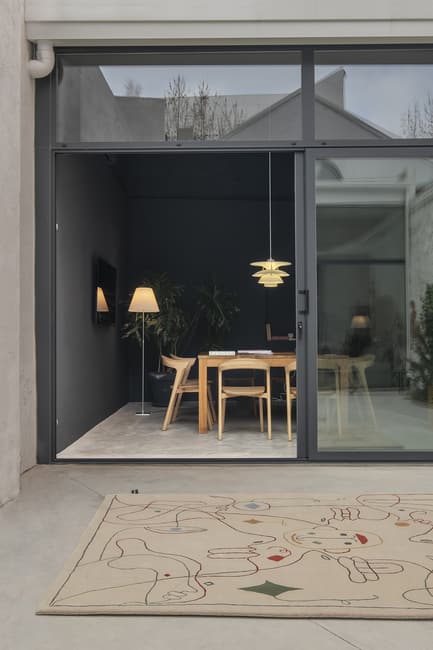 The Shade collection is inspired by magical moments in nature where colors melt and speak for themselves. Designer Begüm Cana Özgür emphasizes: "this is a handmade flat-weave rug that generates an incredible and well-rounded diffusion of color. The surface releases a sense of tranquillity and well-being that is balanced by the penetrating vibration of colors."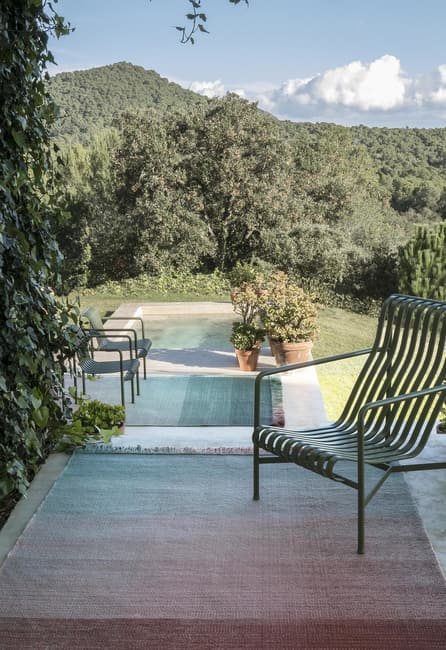 The Oaxaca Outdoor Rug by Nanimarquina is a handmade luxury rug suitable for the outdoor use. The Oaxaca Outdoor rug was inspired by simple geometric shapes mixed with brightly coloured flowers bear fruit to a contemporary and daring piece.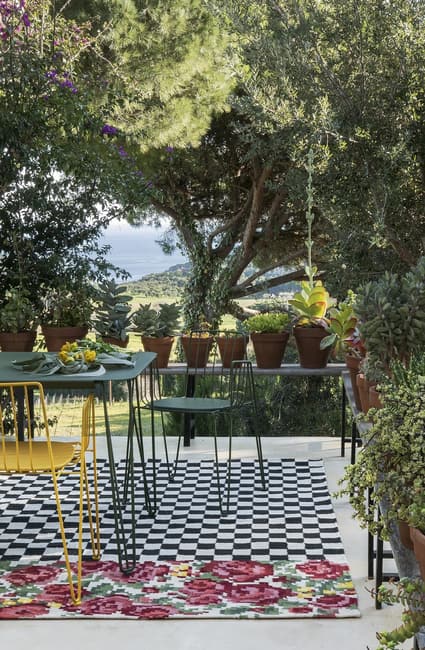 Nanimarquina Bicicleta Outdoor rug is innovative, original and eco-friendly. A conceptual rug, sustainable, and unprecedented, made from 100% recycled material, ideal for indoors and outdoors. Each piece is created with 130 to 140 bicycle tubes collected and manipulated in India.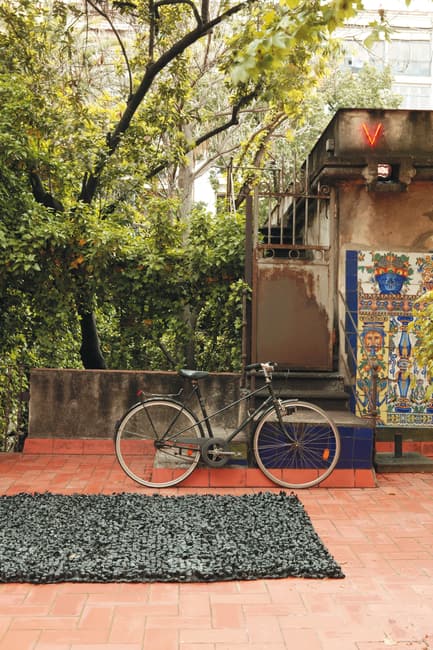 If you liked our blog post "The Most Beautiful Designer Rugs for Outdoors" have also a look at Eco-Friendly Furniture