Domestic revolution: the home as a hybrid space in which indoor and outdoor constantly dialogue.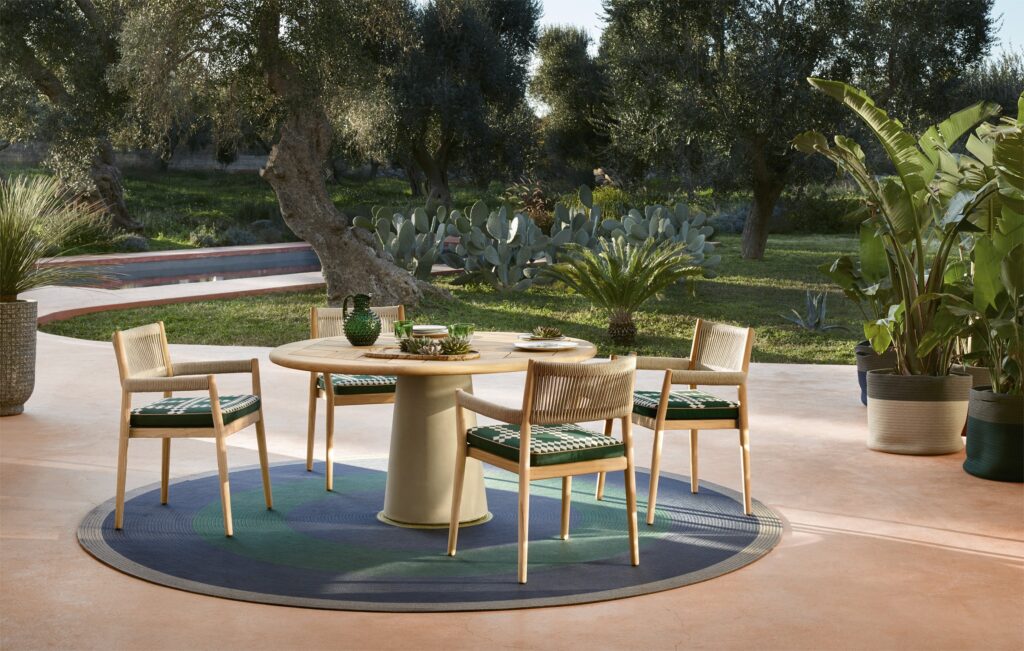 Cassina outdoor collection
How can we imagine the home of the future? Perhaps less technological than we may think, as we have all realised these days that the new luxury is nature and our relationship with it!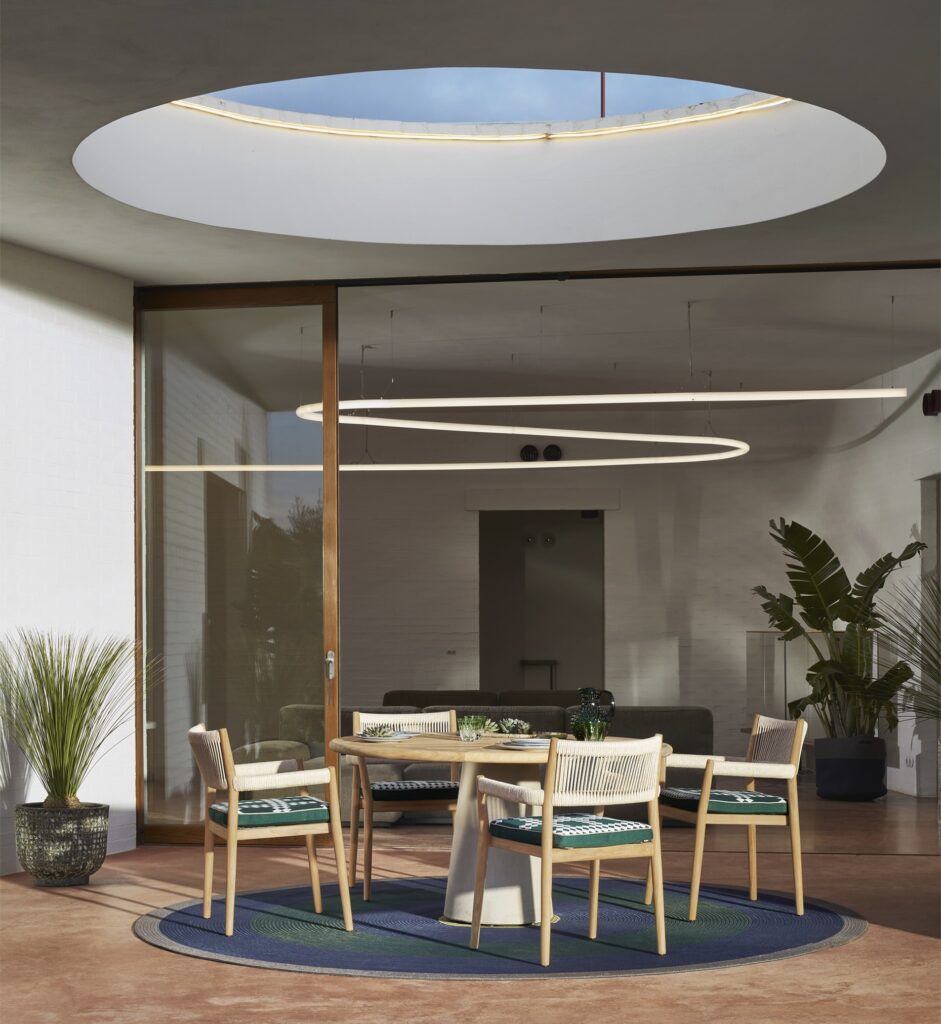 Cassina outdoor collection
The watchword representing the home of the future is 'hybridisation', i.e. a space in which outdoors and indoors almost merge and the outdoors becomes an extension of the domestic environment in the form of a greenhouse, a forest, a jungle, a new habitat to be enjoyed.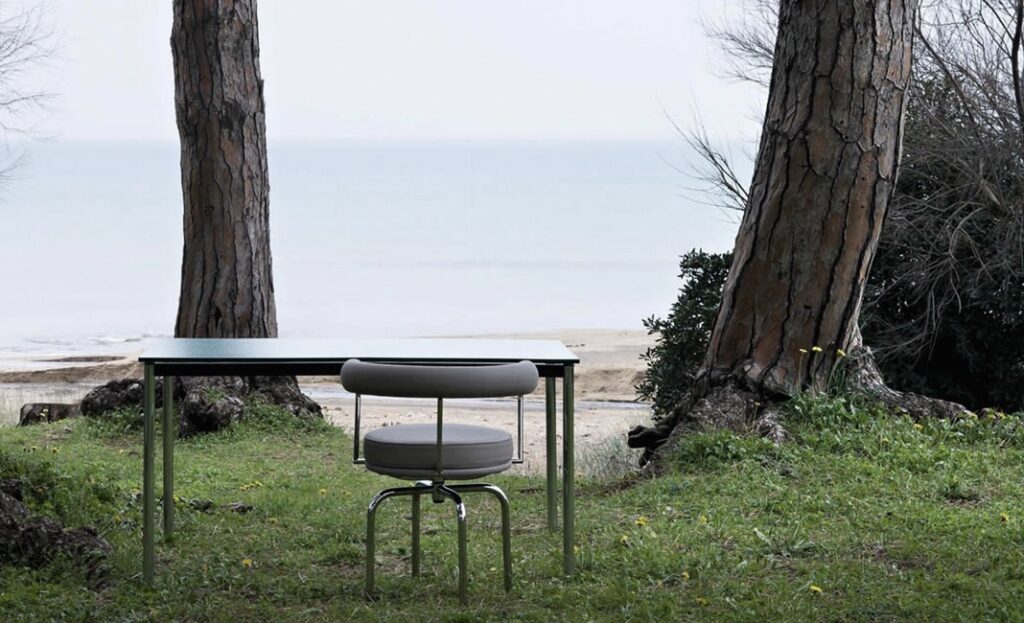 Le Corbusier outdoor collection
In this context, there is no shortage of furniture designed for the outdoors, which is so beautiful, functional and comfortable that it can also be placed indoors at will. So modular outdoor sofas to customise the garden or terrace with compositions to suit all sizes, rugs resistant to weather, sunlight and temperature changes…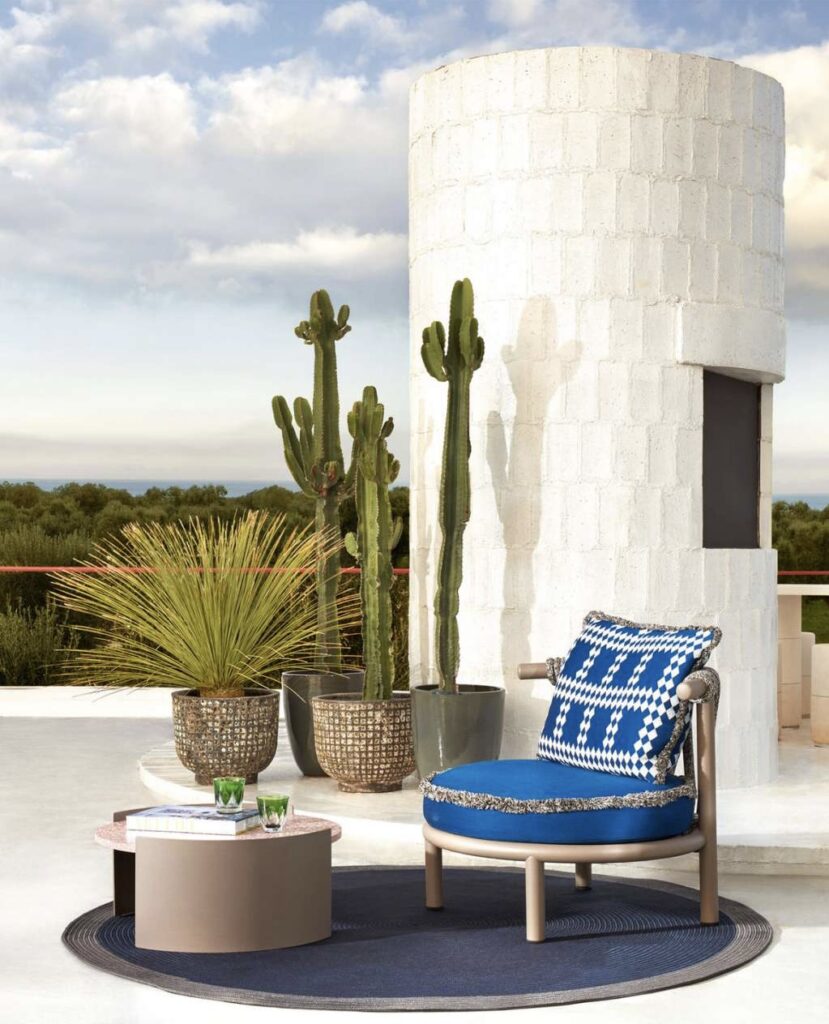 Cassina outdoor collection
Renowned designer Patricia Urquiola proposes important reflections on the use of 'greenery' to improve air quality and regulate temperature control, exploiting the ability of plants to provide energy, oxygen, filter air and water.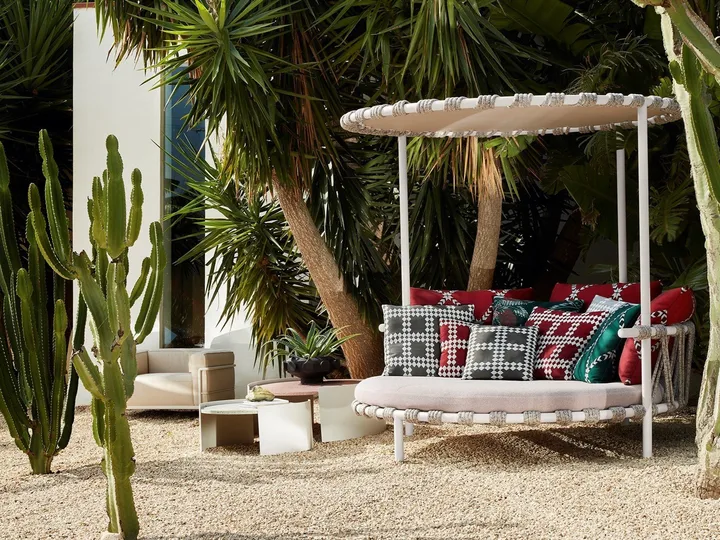 Cassina outdoor collection
"Photosynthesis lamps, oxygenation machines, anti-smog plants, hydroponic gardens. Energy from biomass. Through biotechnology, we could have natural, yet high-performance interior textiles and materials, such as sofas that filter the air, soundproof upholstery or thermostatically controlled paneling, which remove or add heat and humidity." Patricia Urquiola.
And you, what do you think? What will the house of the future look like?
If you liked our blog post "Domestic Revolution" have also a look at The Most Beautiful Designer Rugs for Outdoors.