Walk-in closet and separating elements: the ideal solutions for a functional and stylish home.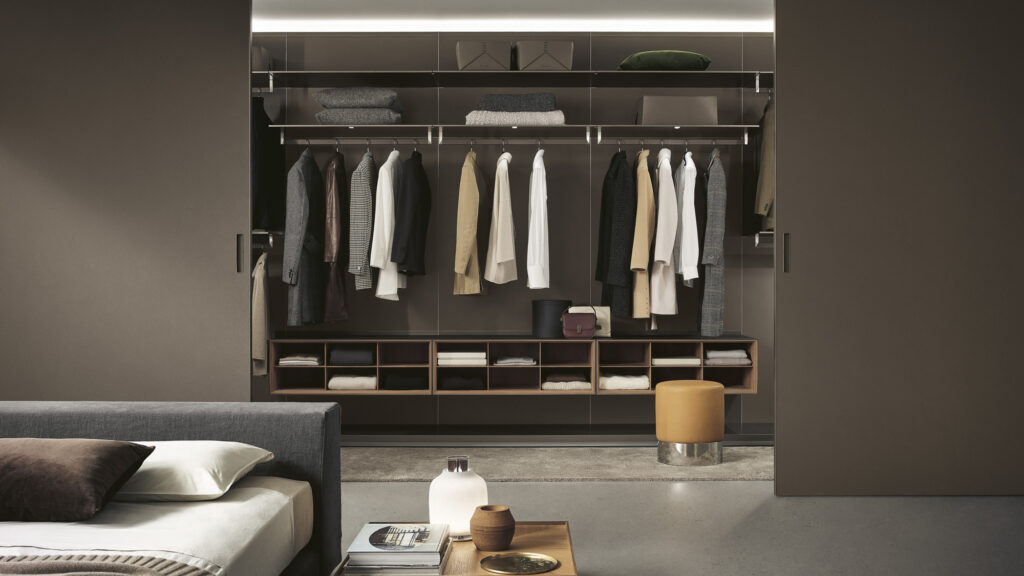 The new challenge in the design of homes and in the world of interior design is the versatility and multi-functionality of environments and therefore also of furniture. Smart homes, interior spaces that must adapt to the multiple needs of people: work, physical activity, relaxation and aesthetic requirements.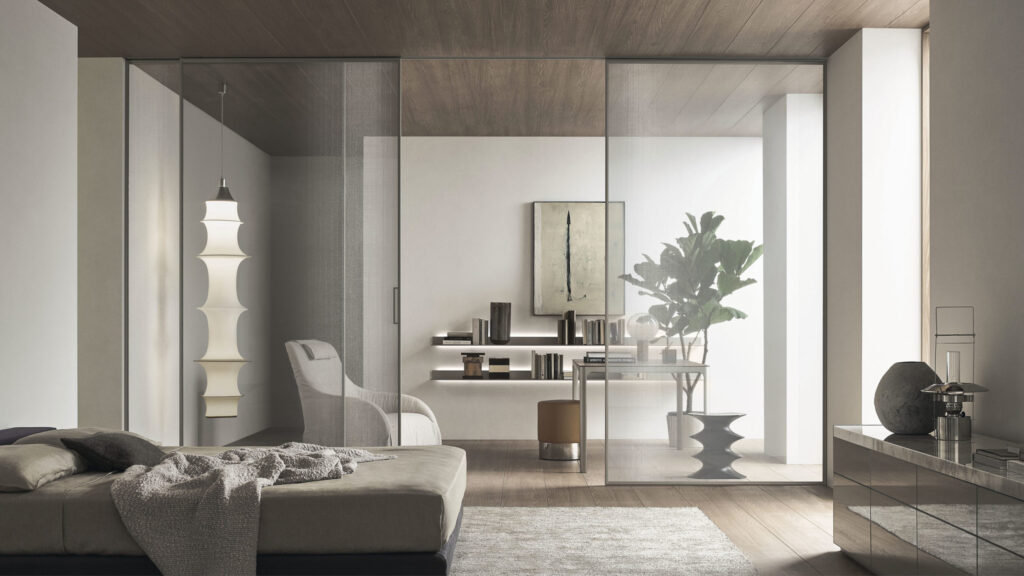 The world of furniture, therefore, must offer concrete answers to a growing desire for quality, efficiency and aesthetics. This has led to the creation of collections (for example, proposed by the Italian company Rimadesio) composed of sliding panels, doors, partitions, flanked by proposals dedicated to storage such as walk-in closets, bookcases, equipped boiserie. These types of products are quite new in the furniture sector and are all characterized by a high degree of technical innovation and performance.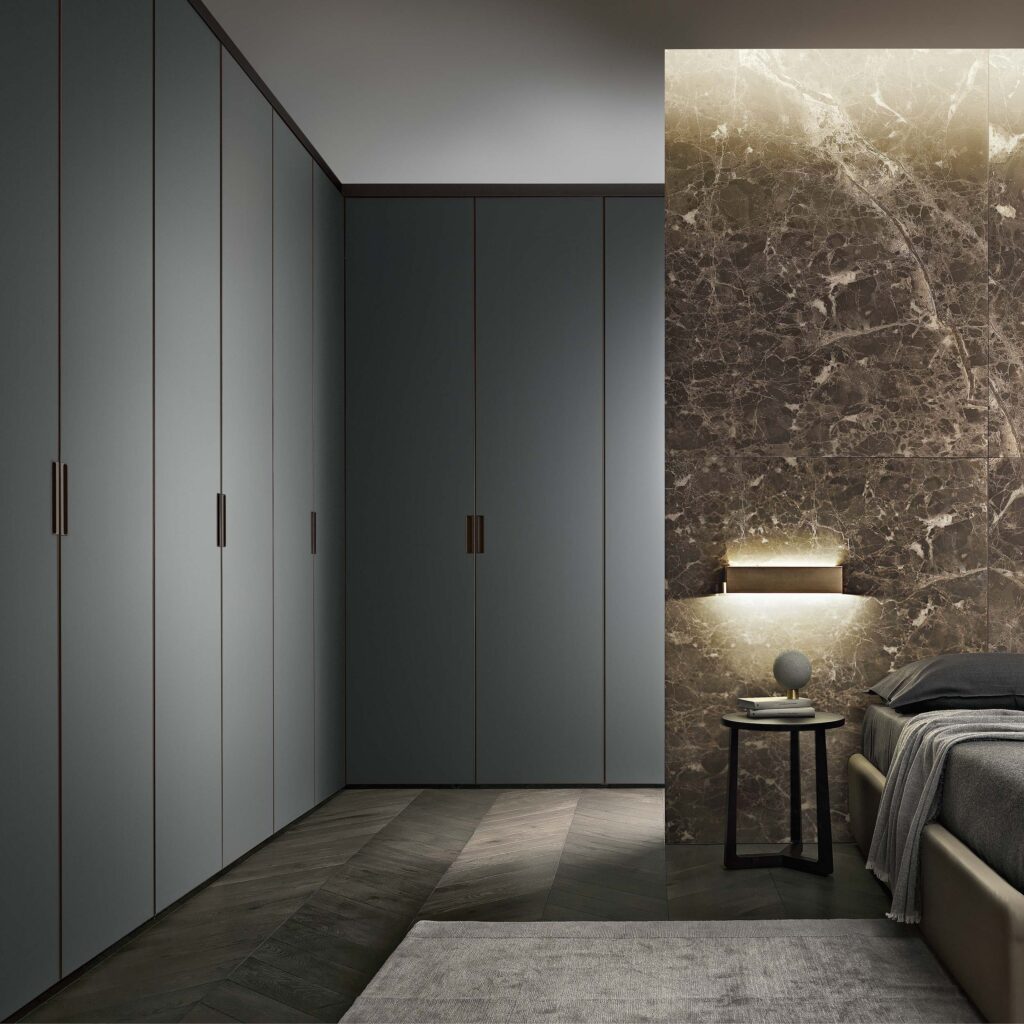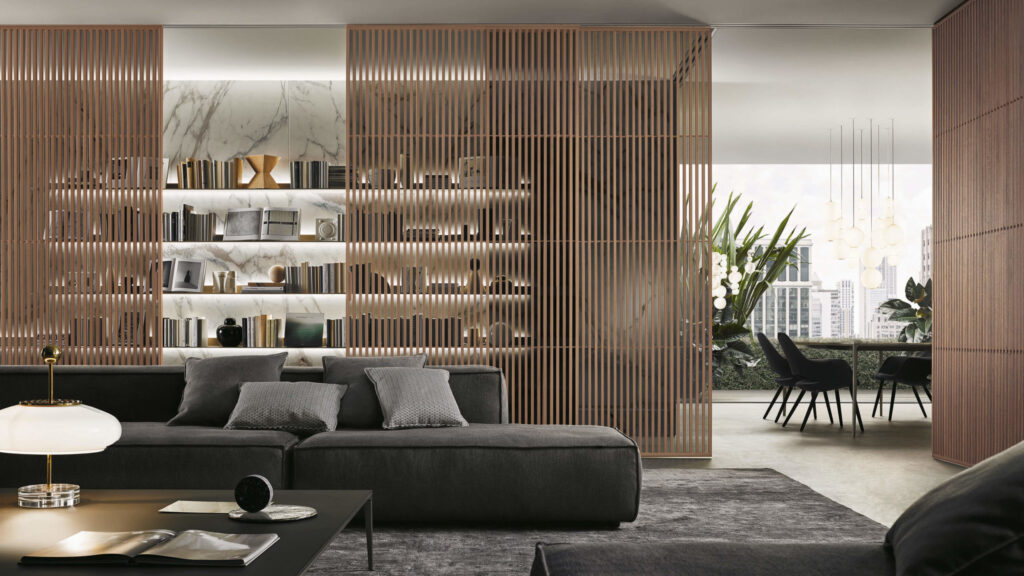 Walk-in closets
These multi-functional elements make it possible to divide rooms with extreme elegance and without compromising visual impact. Some types of walk-in closets, for example, allow you to cut out small spaces in the bedroom for various purposes: to create reading corners, to practice yoga, to arrange clothes more easily or to divide two different rooms.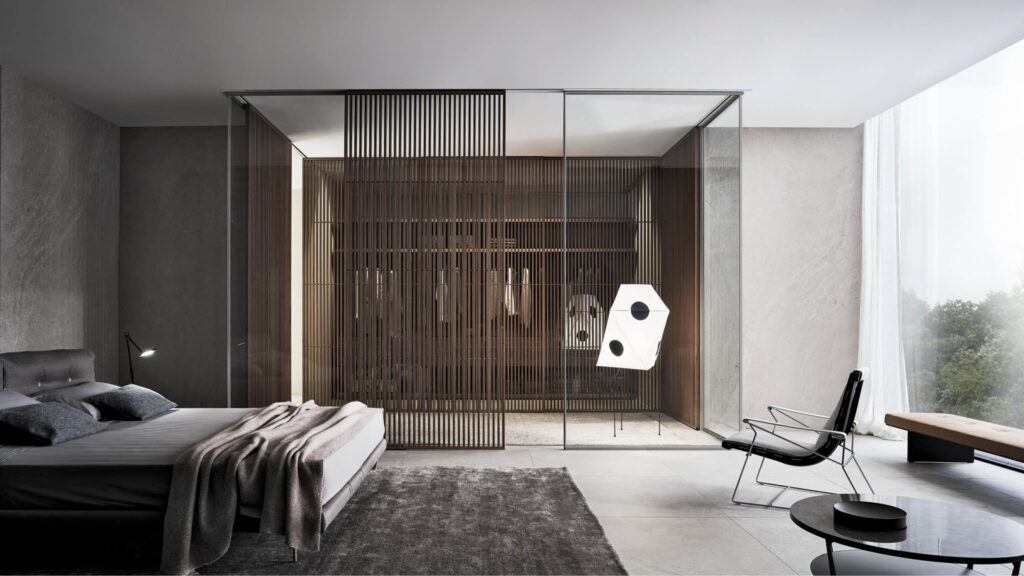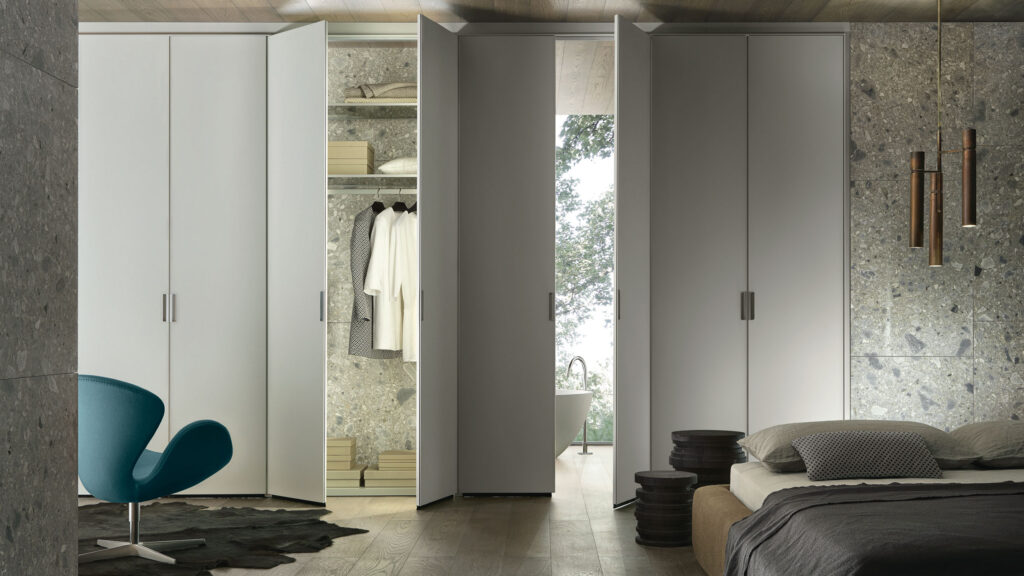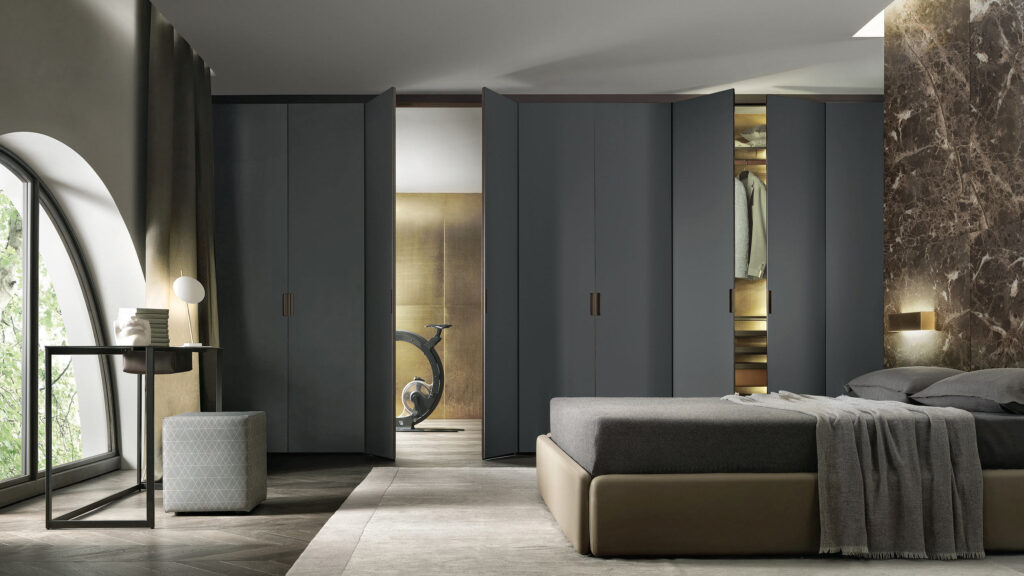 Partition systems and sliding doors
The dividing systems, instead, can be inserted in any other space in the house, in the kitchen, in the dining room, in the living room. Ideal for open-space and to create an office without compromising the aesthetic harmony of the home. The design will therefore be very simple, linear, modern, very precise and accurate in every detail. These features will make these elements adaptable to any furniture and style.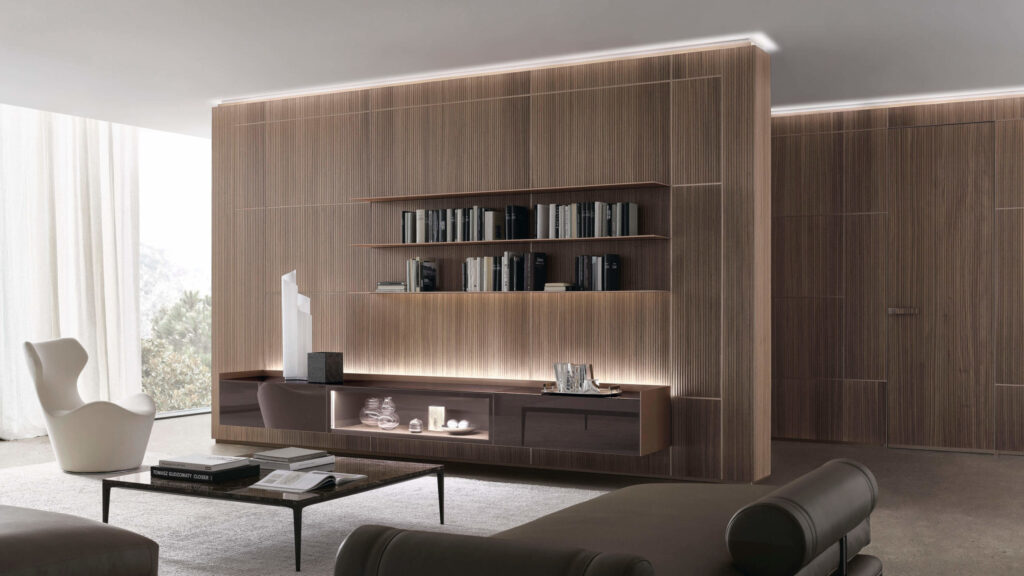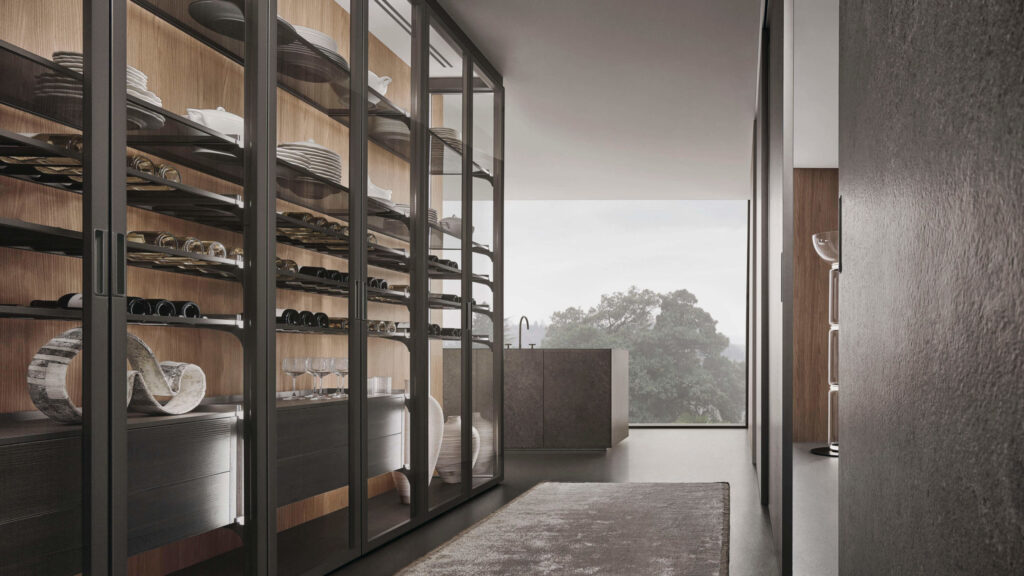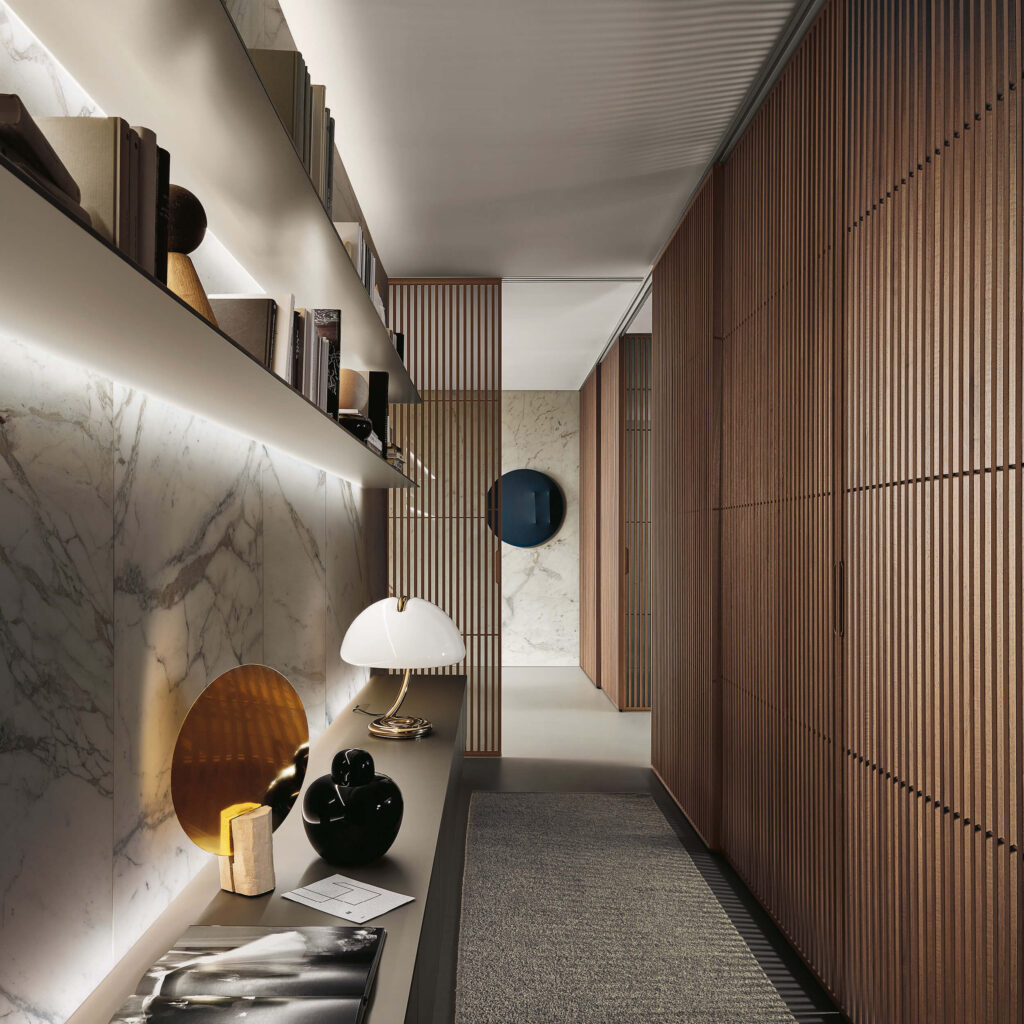 Bookshelves as room dividers
For easy, smart and not definitive solutions you can choose to divide a room through the use of a bookcase. Bookcases with a minimalist and non-invasive design that allow you to create two different rooms without the use of a door or sliding doors that would involve a higher cost.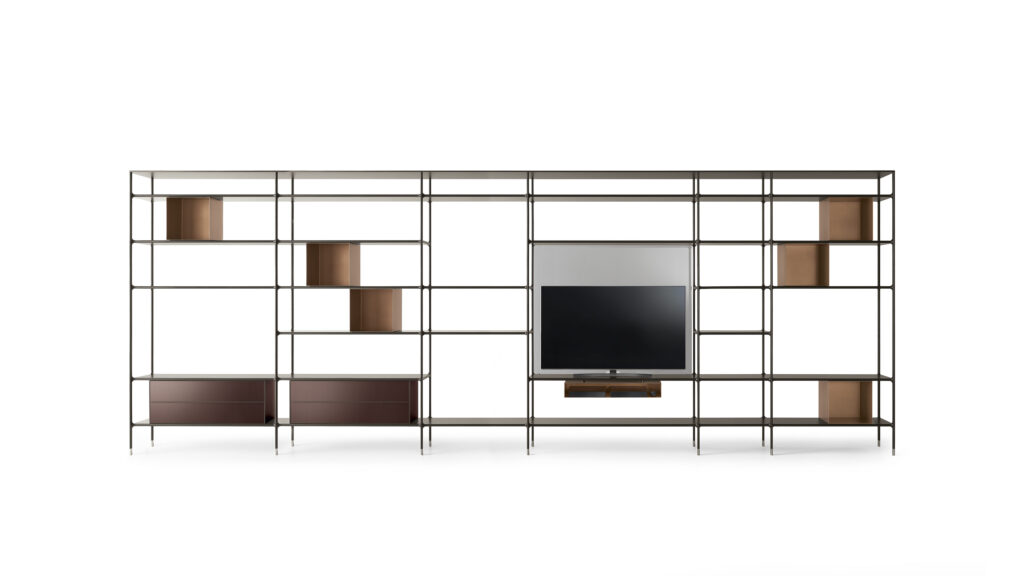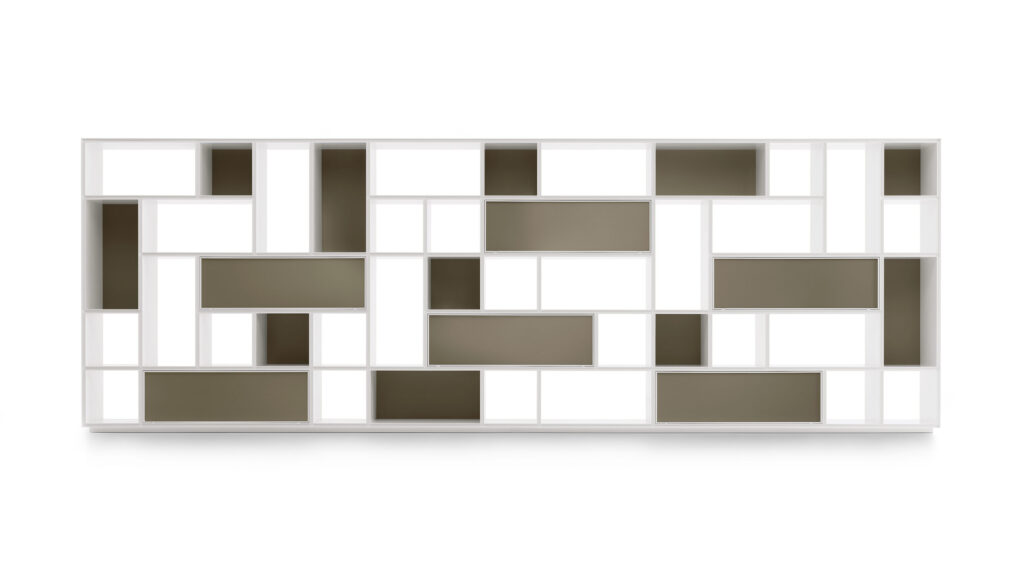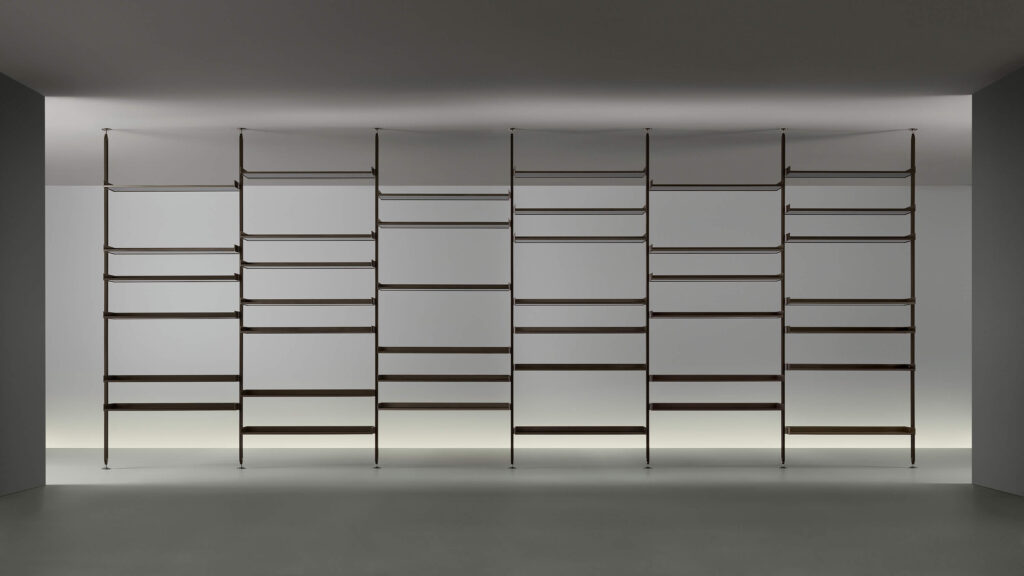 The pictures show Rimadesio products. The entire Rimadesio collection is available on request on Lomuarredi shop
If you liked our blog post "Walk-in Closet and Separating Elements" have a look at Living Room and Open Space Kitchen