Unlocking unlimited possibilities with textile folding doors: perfect for spaces needing to be opened up or divided!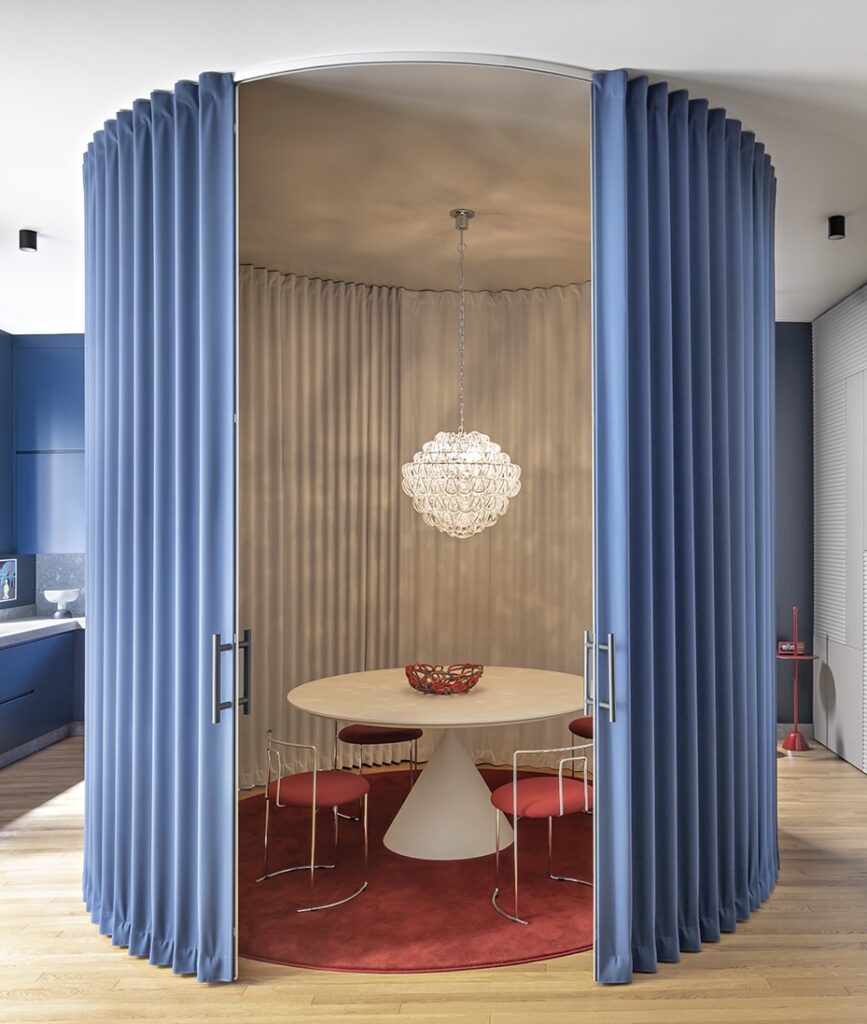 Folding doors are the perfect blend of style and functionality. They provide a stylish, modern look while also allowing you to maximize space in your home. The walls of your home can be transformed in a matter of seconds, indeed textile folding doors create a modern, stylish space while allowing natural light to filter through. Create the perfect atmosphere – quickly and easily by finding inspiration from these projects!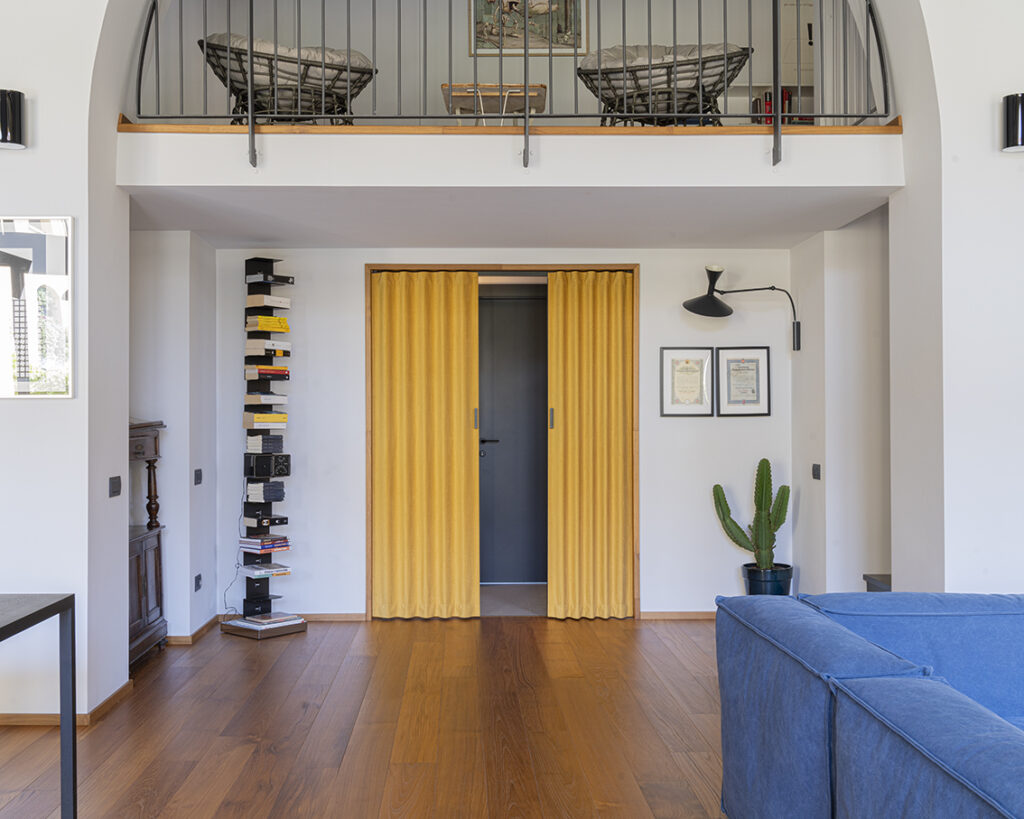 Apartment in Milan
From a former paper mill to a residential complex. The structure that houses the TT apartment has retained the original industrial character of the mid-1800s, sweetened by a contemporary restoration by Studio Caramob. Inside the loft, between great heights and generous sizes, the rationality of the spaces mixes with widespread decorative touches. A binomial seconded by the Dooor textile door that becomes the fulcrum of the environment for aesthetics, thanks to the distinctive yellow fabric of upholstery, and functionality, dividing the living area from the sleeping area overlooking the Naviglio Pavese.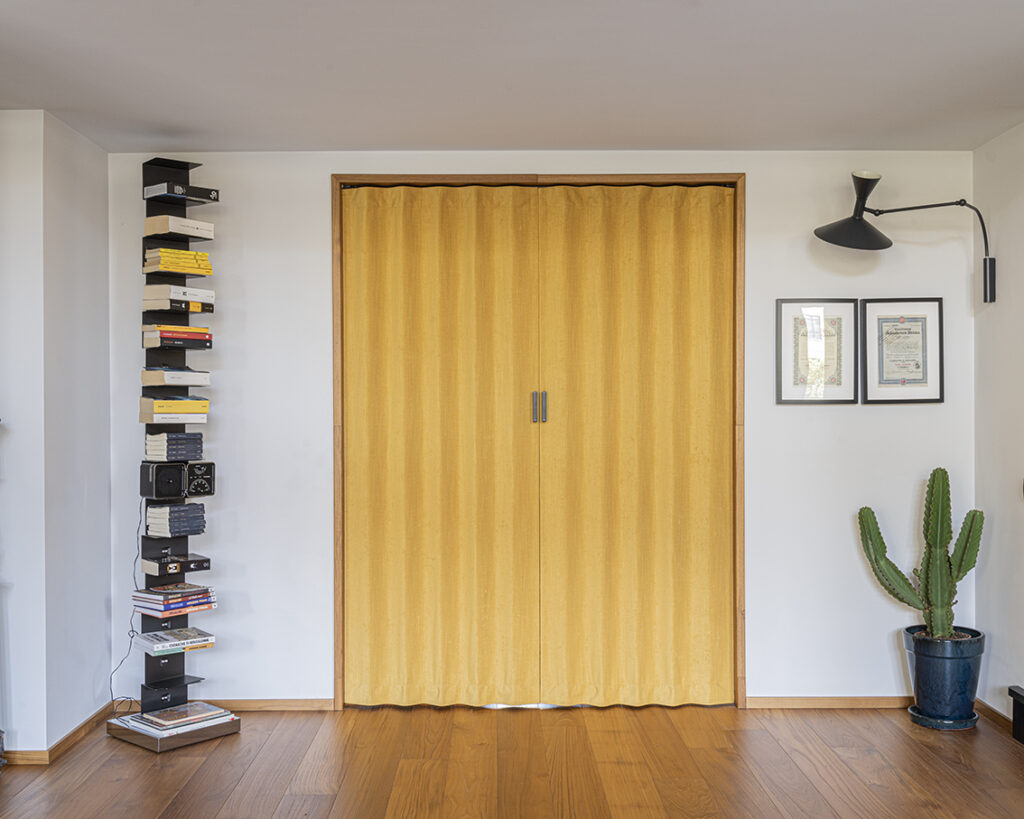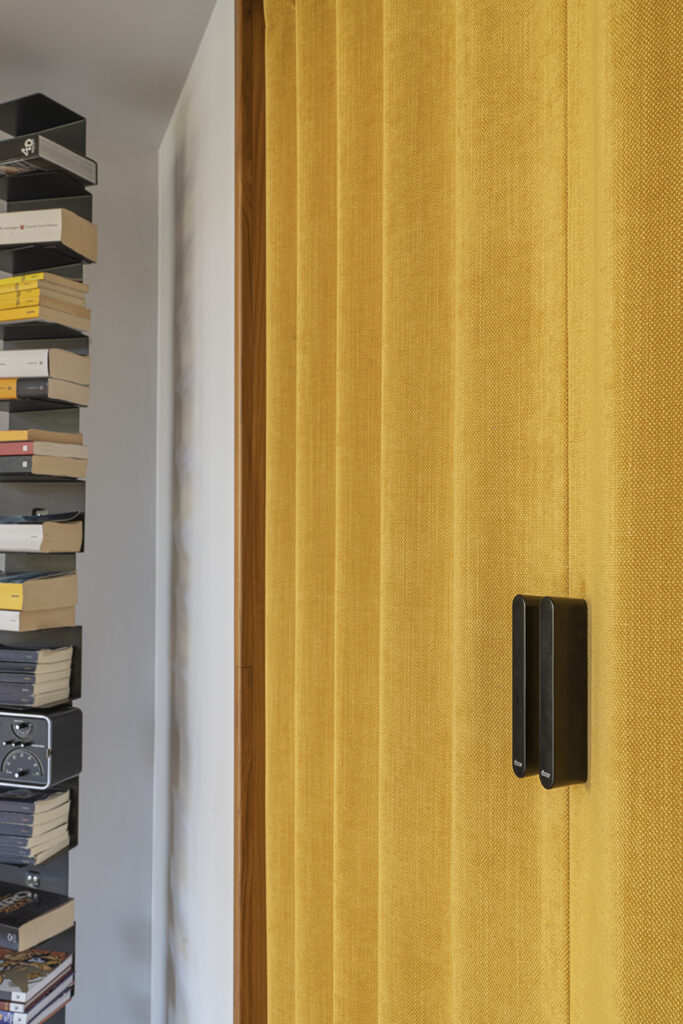 House M-U
In this apartment in the historic center of Florence, the need was to transform the living room into a guest room if necessary. Quattroterti Architecture Laboratory has devised an ingenious functional chiasm: at night the intimacy is preserved by the extended Dooor that forms a welcoming cocoon; during the day the textile door can retreat into its bed inside a compartment and allow the open space that combines kitchen and living room to regain breath and rekindle the play of lights, colors and geometries.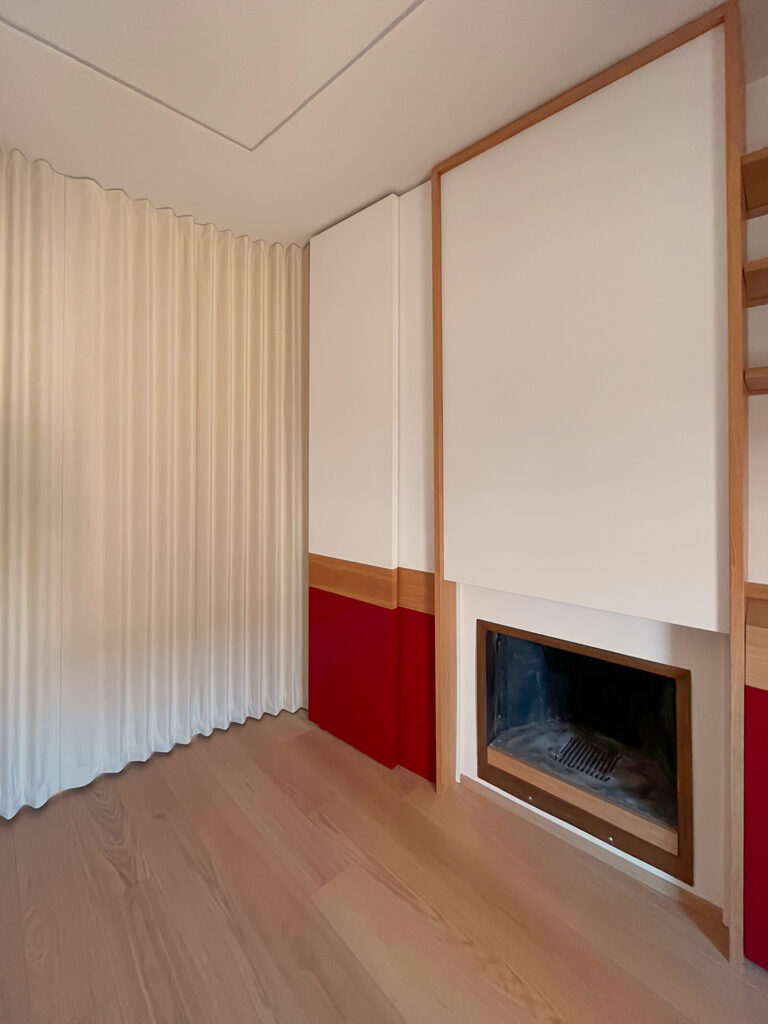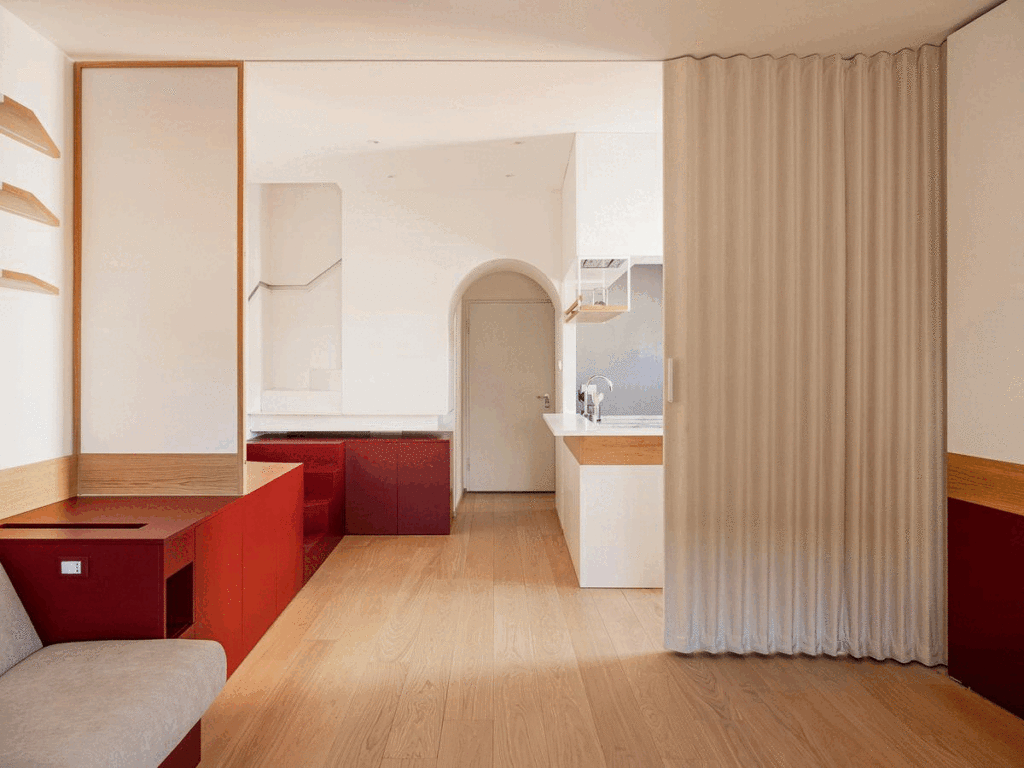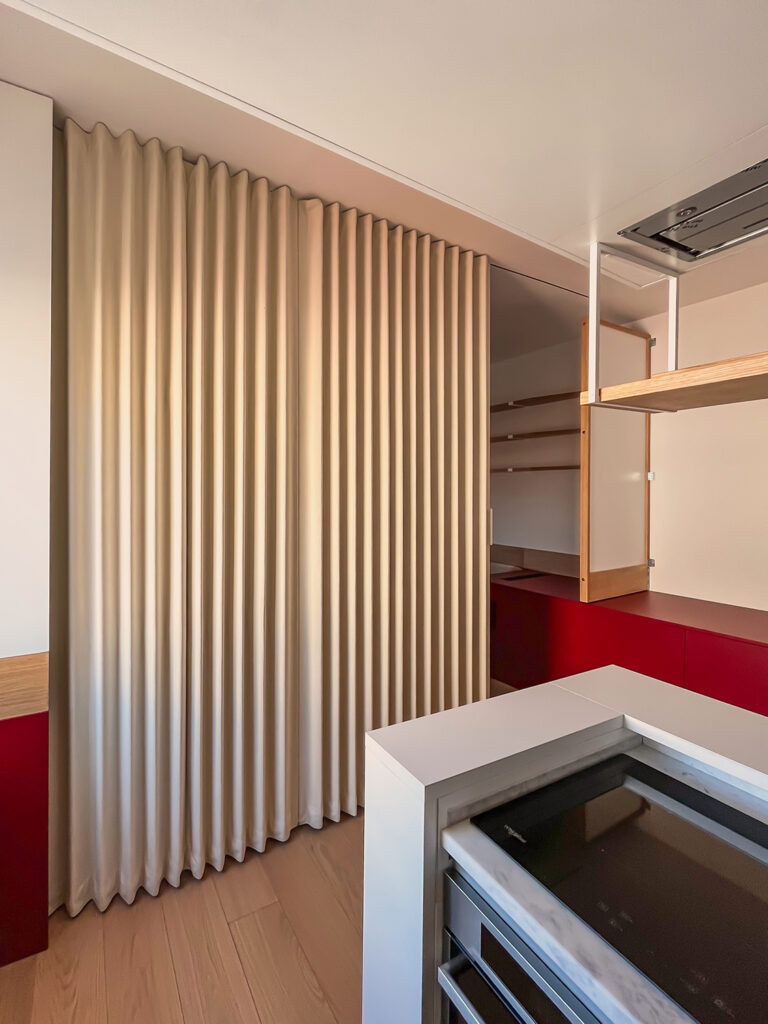 Apartment in Val Camonica
Renovating this 1970s holiday home, Offstage has achieved the objective of expanding the living area and giving the original look a more contemporary spatial meaning, akin to the shapes and materials of the mountains. On the lower and upper floors, the two Dooor folding doors open and close on the sleeping area in complete discretion, like two eyelids. With warm tones to tune the atmosphere and the wave pattern to echo the alternation of peaks and valleys.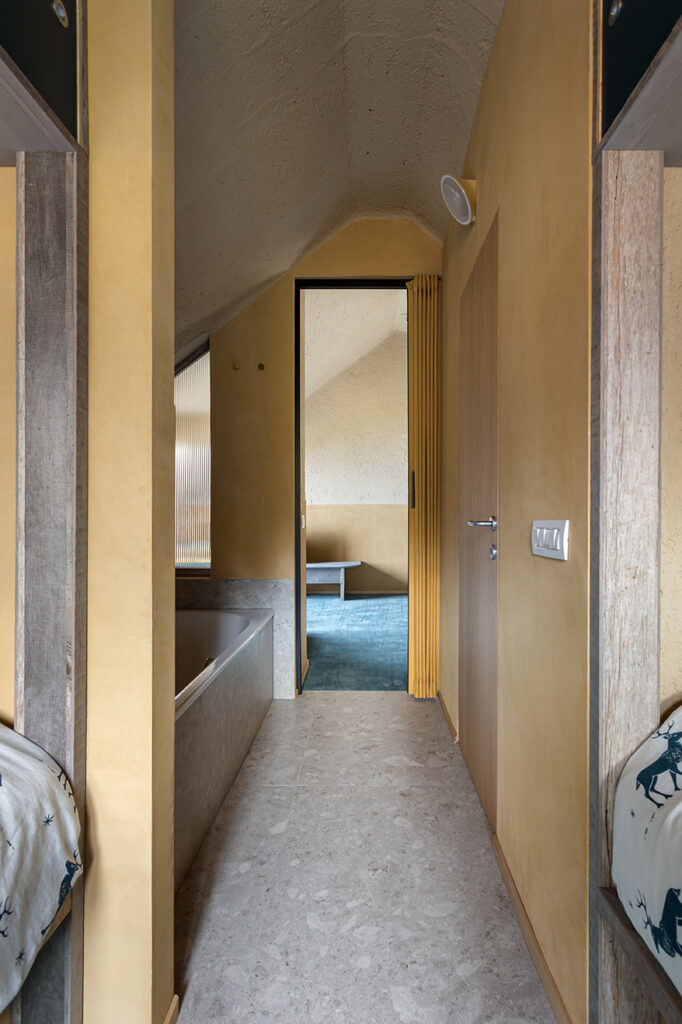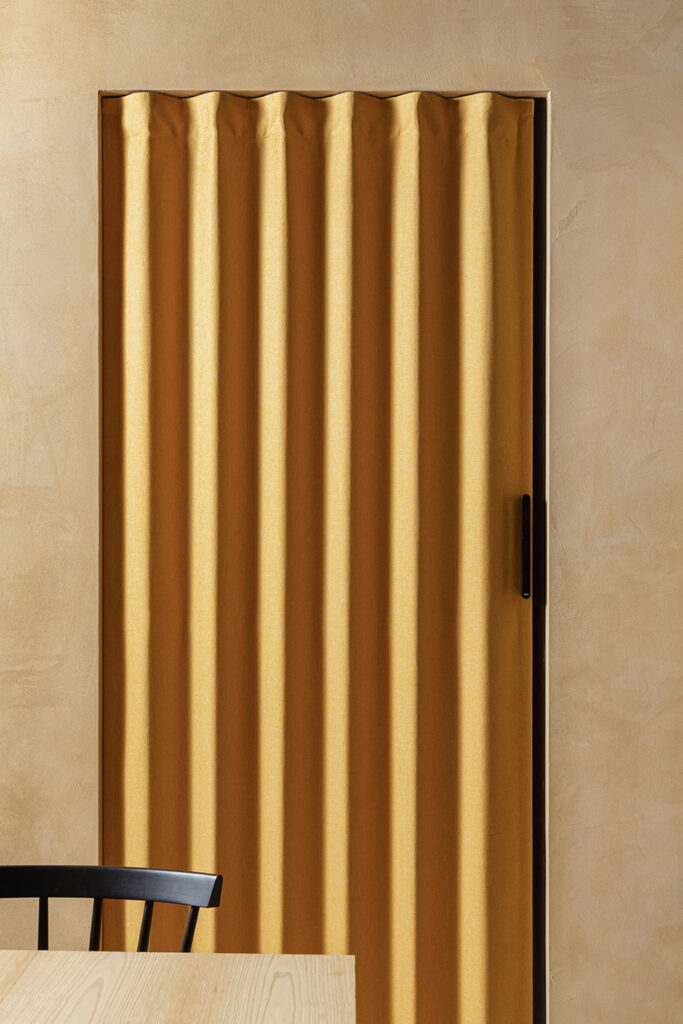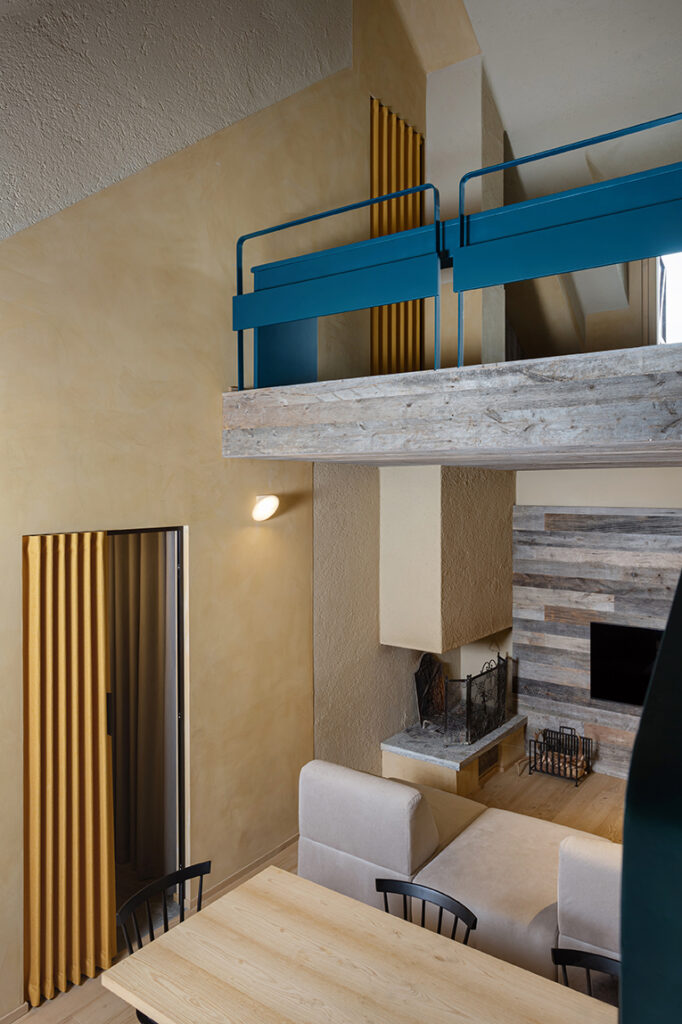 Design Forever Elle Decor
At Palazzo Bovara, contemporary living plays host to the "Design Forever" exhibition organised by Elle Decor Italia and staged by Calvi Brambilla and Antonio Perazzi. The concept from which Dooor originates, with its 1950s allure cast in a highly technological structure, fits perfectly into the tale of contemporary living, where past and present meet in the name of quality design.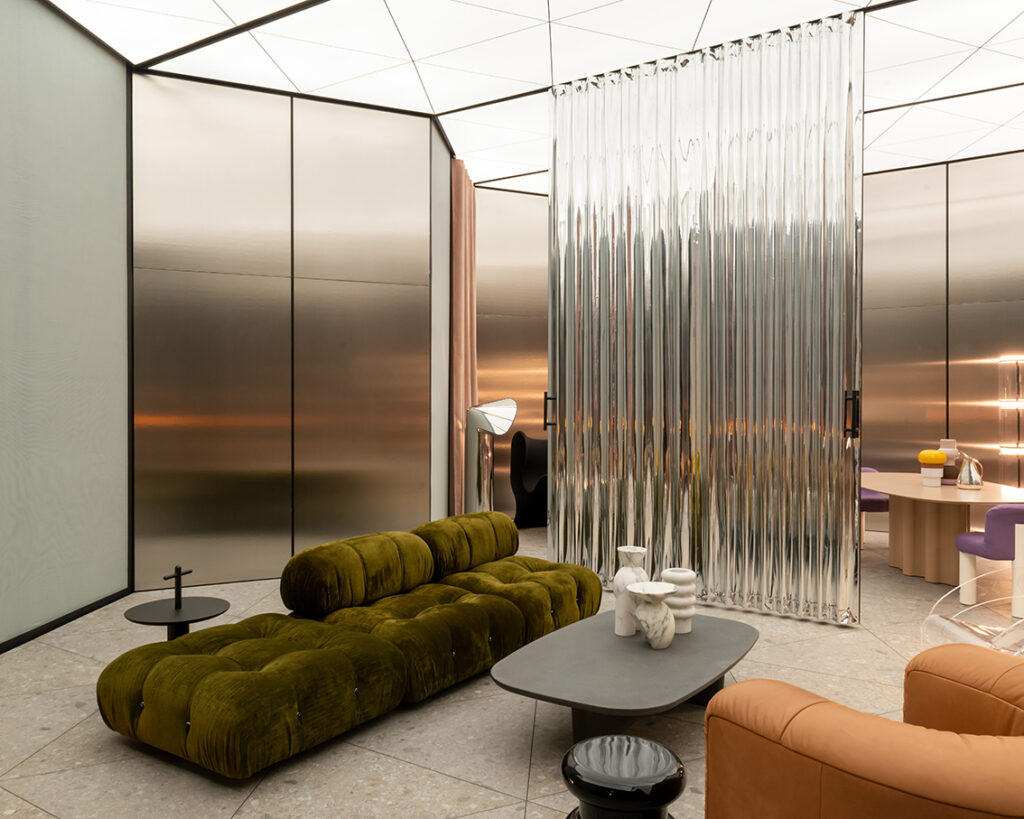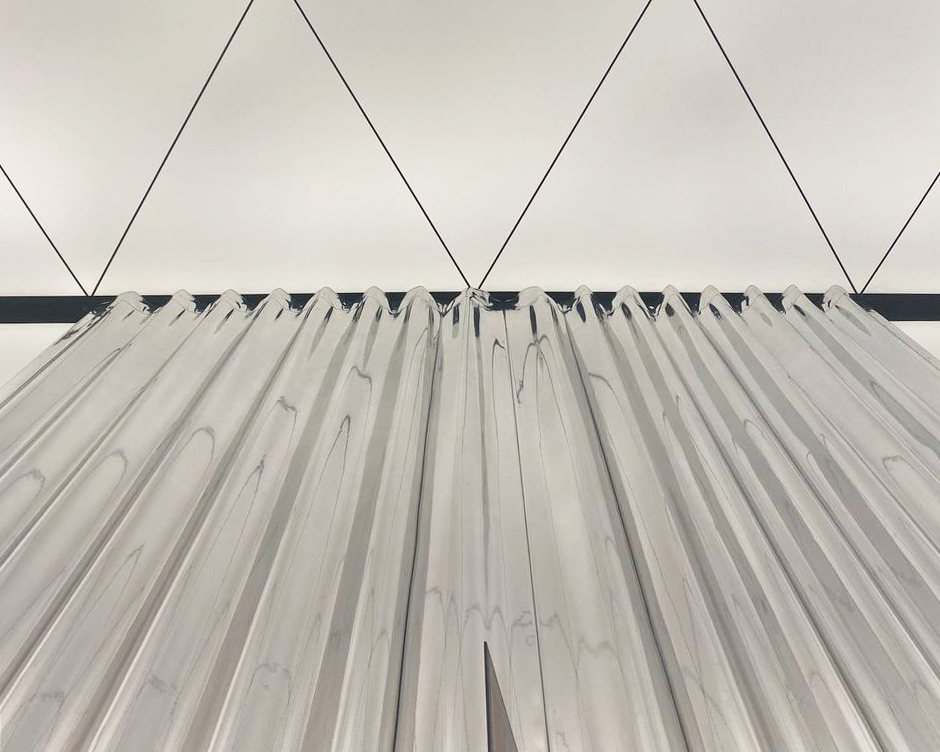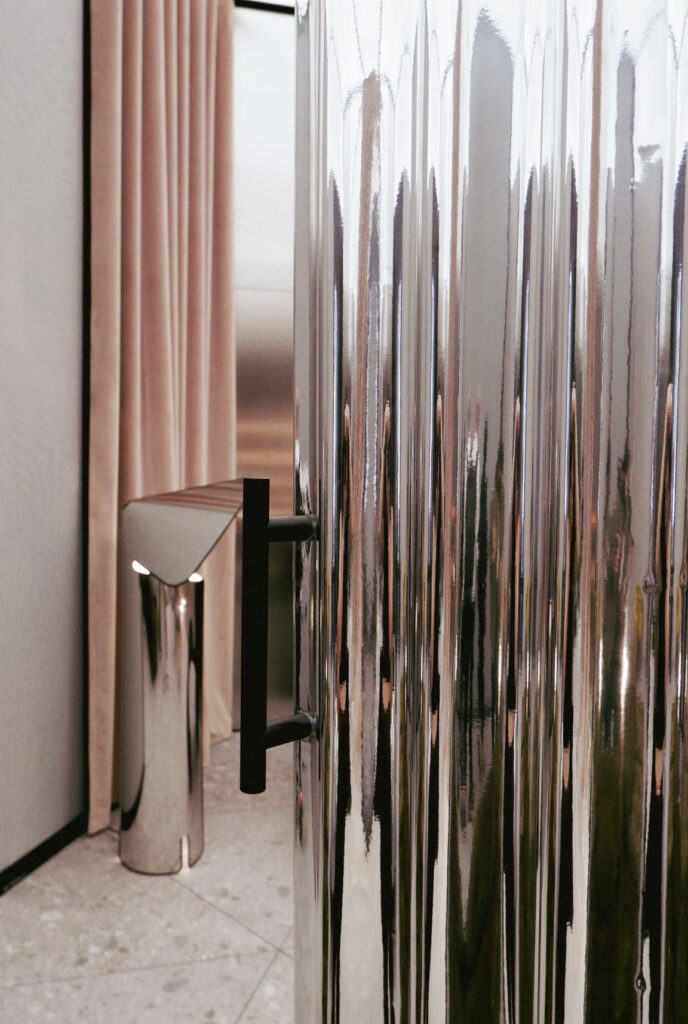 Discover the beauty and convenience of textile folding doors. Unique designs to fit any space, perfect for ventilation & sound insulation – all with a simple, effortless installation process! Start your shopping on Lomuarredi's shop
If you liked our blog post "Unlimited Possibilities with Textile Folding Doors" have also a look at Giving the Room a New Look with the Textile Door