Tiger Art Gaulino easy chair Limited Edition by Oscar Tusquets.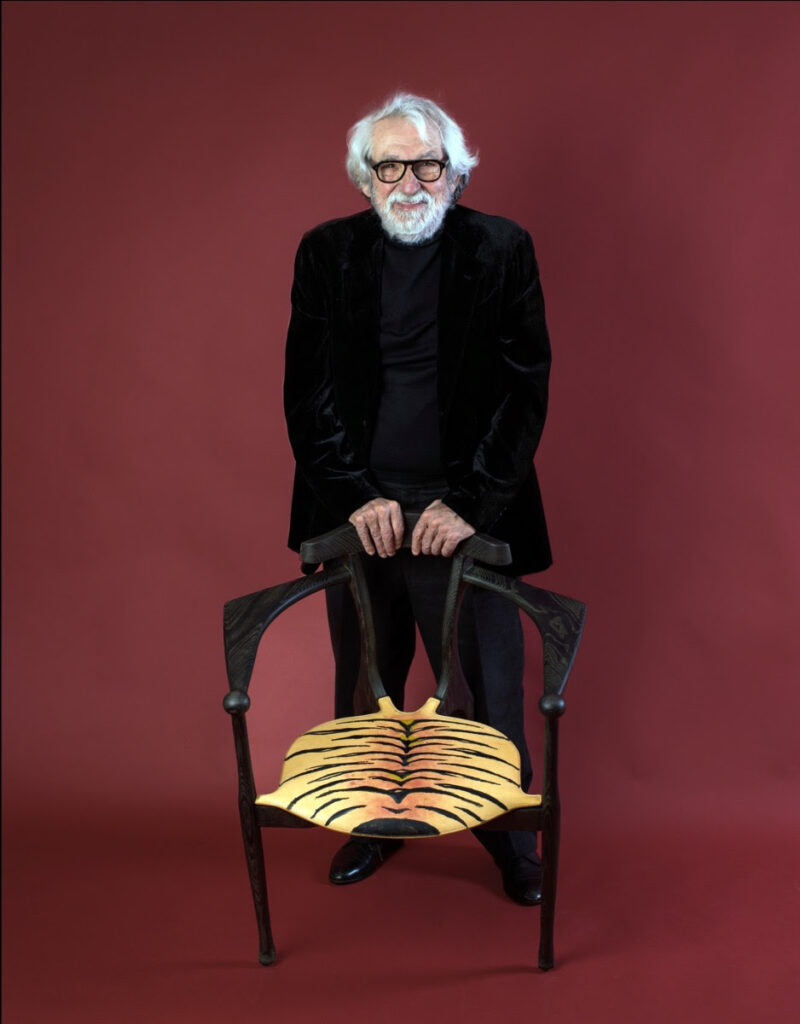 Spanish art furniture manufacturer BD Barcelona Design offers a limited edition of the famous Gaulino chairs reinterpreted by designer Oscar Tusquets; the seat, completely hand-painted, recalls the elegant fur of tigers for an iconic and unique result!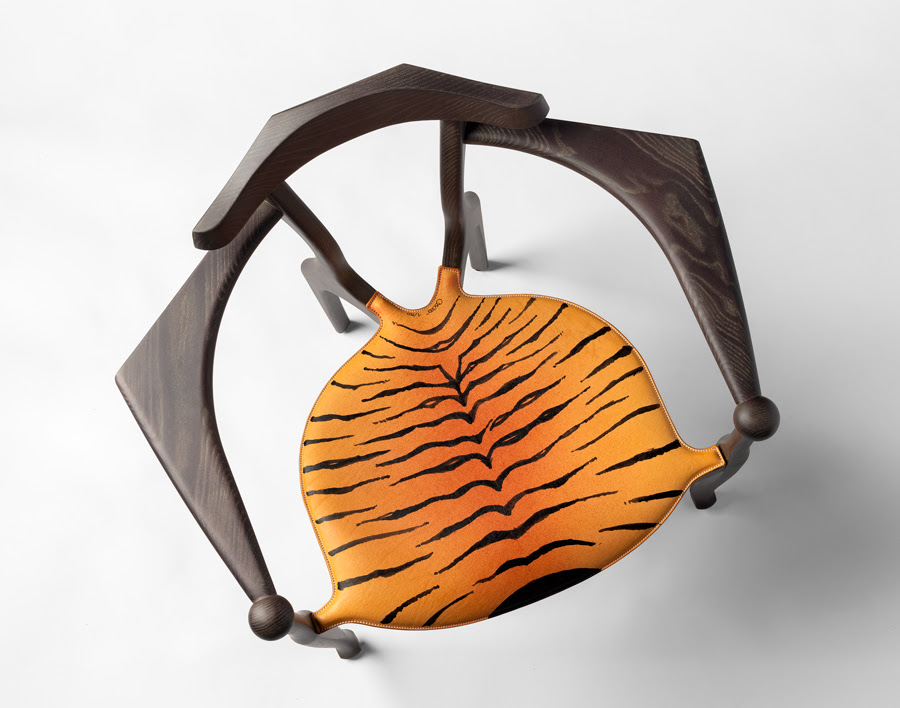 The Gaulino Easy Chair is an armchair which gives the impression of being light. It has a not so high backrest, manufactured in wood and leather using artesanal and industrial processes. It serves to sit on in a different way. It is a little lower and more comfortable, due to the not so apparent virtues of the Gaulino Chair, which is its amazing comfortableness. This is a more robust version but carries the same aesthetics, inherited from Gaudí and Mollino.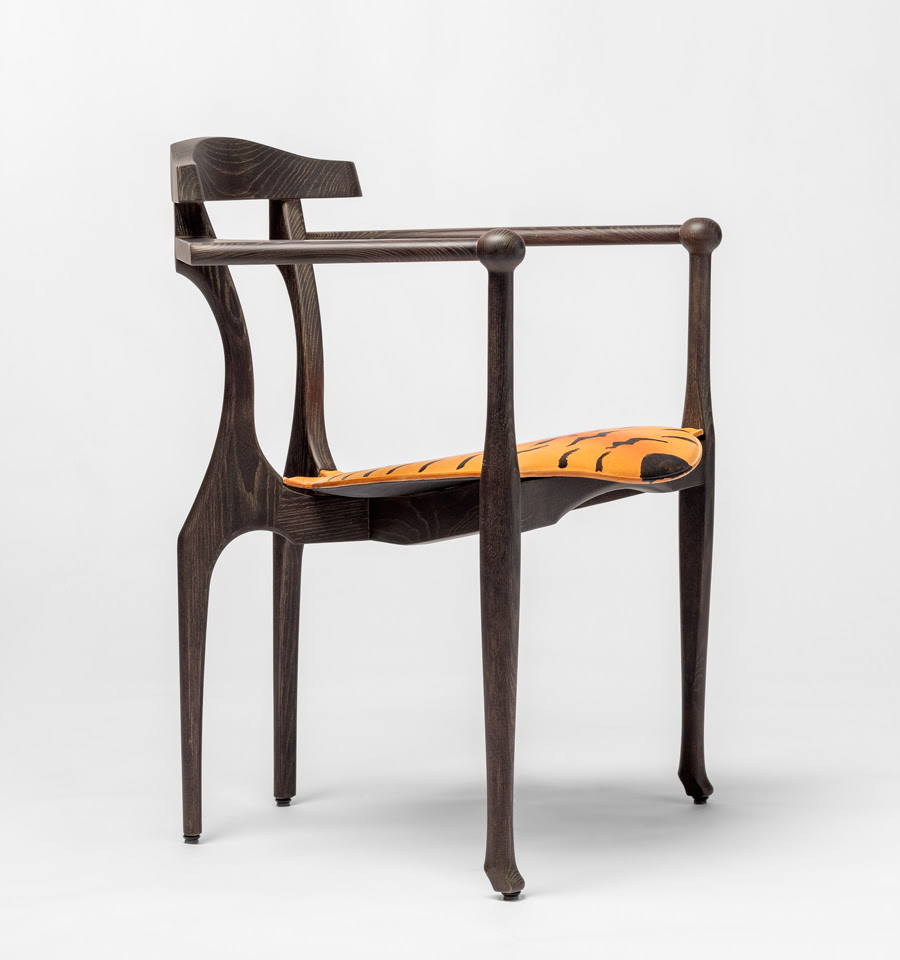 BD Barcelona Design introduced it back in 2016 to offer other uses than accompanying a table. Now it is presented in a limited edition, hand painted by its author and is part of the Art Editions catalogue. This is not the first time that Tusquets has personalised a seat for this collection. Several years ago, he painted 20 unique pieces. This is proof of authorship and are already part of private collections.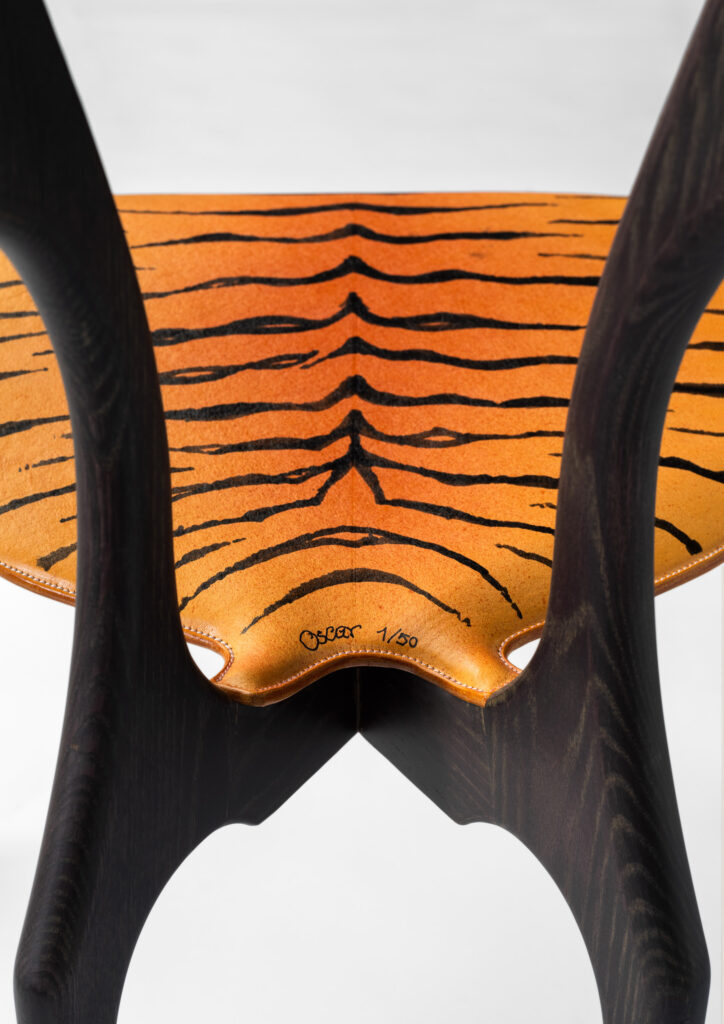 «A limited edition of 50 unique pieces, where the seat has been painted one by one by myself, with the interpretations of a tiger's skin. This edition celebrates, on the one hand, BD's 50th Anniversary, and on the other hand, the Year of the Tiger in the East. The leather is minimally altered. It is not 'pressed' and preserves the imperfections of the animal. The frame is stained, revealing the natural grains of the ash». Oscar Tusquets.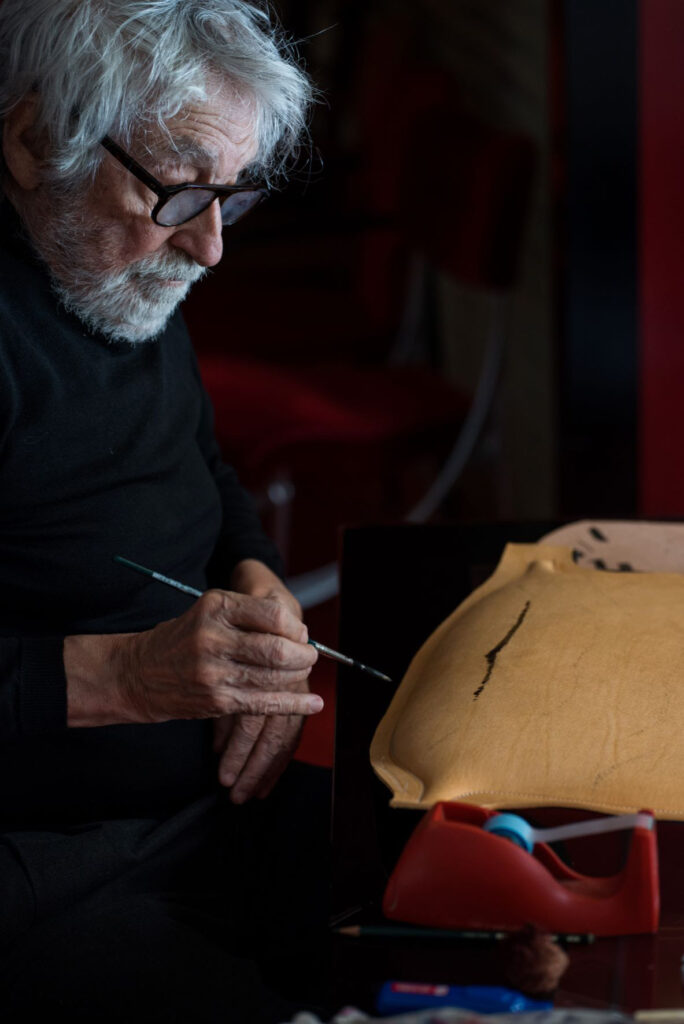 If you liked our blog post "Tiger Art Gaulino Easy Chair" have also a look at The Fusion of Art and Design in the Home
Discover more versions of the Gaulino chair on Lomuarredi's shop