The best desks of 2021 that can be adapted to any space and style requirement.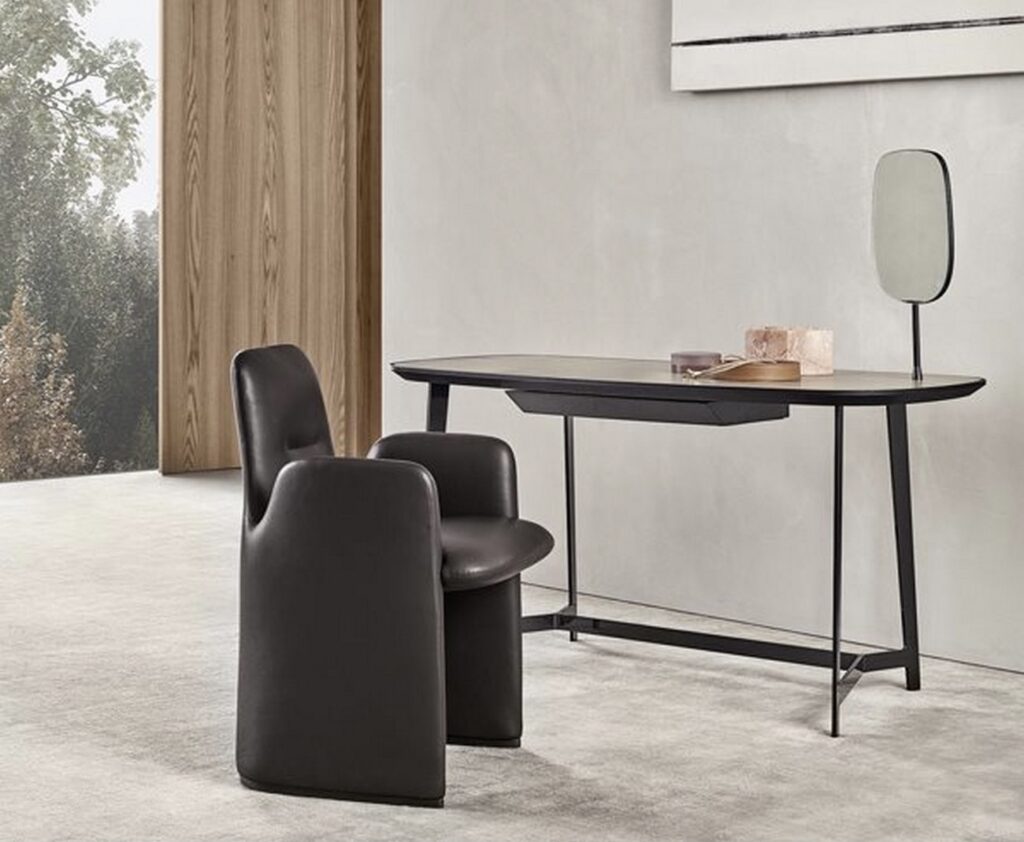 In the last couple of years, lifestyles and spaces have changed considerably. Inserting small desks in the living room or in the bedroom has become a need that many people have in common: modern models for all tastes, chosen according to different space and style requirements.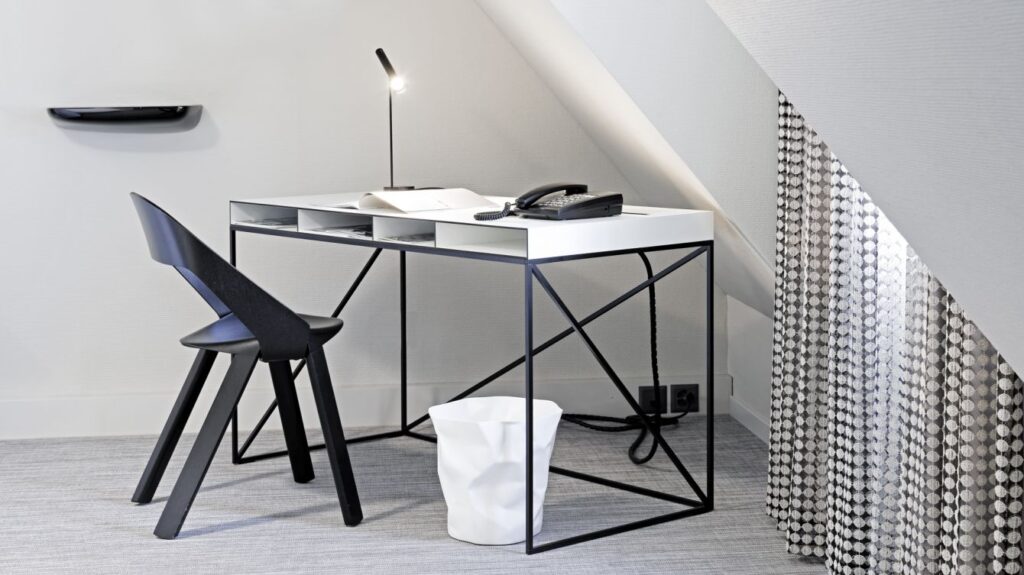 At first it may seem difficult or even impossible to create a new space in the living room or bedroom: it is not always possible to allocate a stable desk or writing desk to the workstation. However, thanks to restyling projects, the wide range of versatile furniture on the market and a good interior designer, it is possible to create a small space that can accommodate everything you need.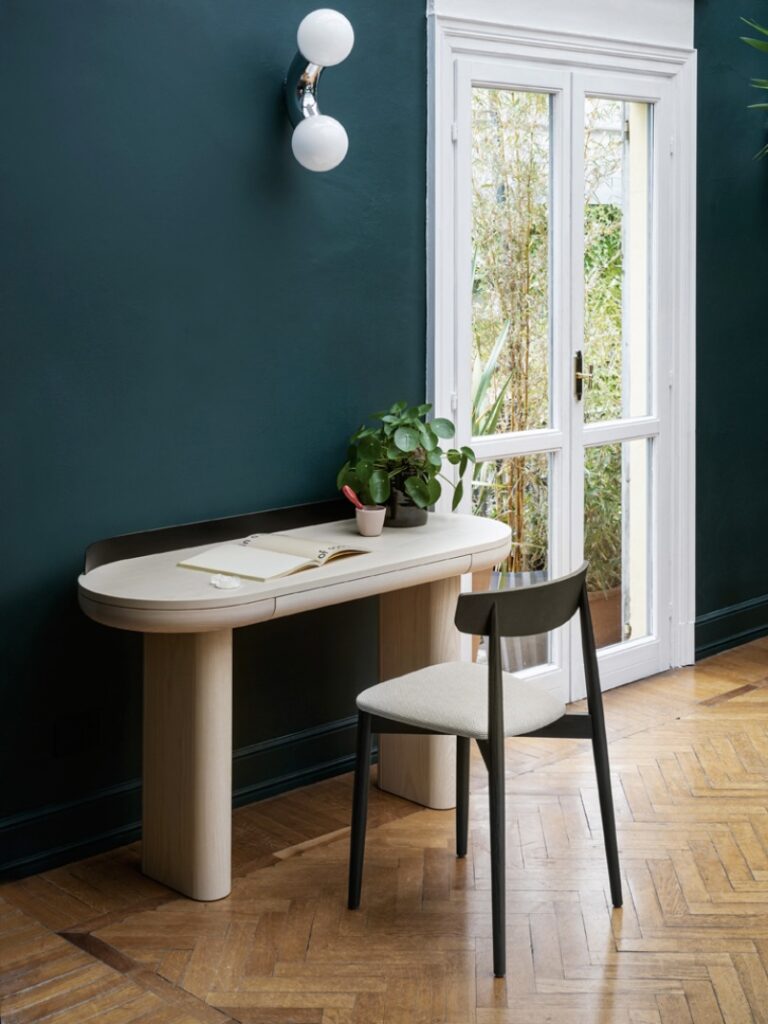 Let's discover together the best desks for this 2021! Modern, fashionable, high quality and very versatile!
Wogg54, designed by Christophe Marchand for Wogg, is a sophisticated and elegant writing table with a simple but surprising design. The top and the structure follow the principle of the shelves and are combined in order to reach the perfect stability. Wogg54 Desk Wogg is composed by box containers that can be inserted precisely into the recesses and serve to accommodate writing utensils and small items of everyday use.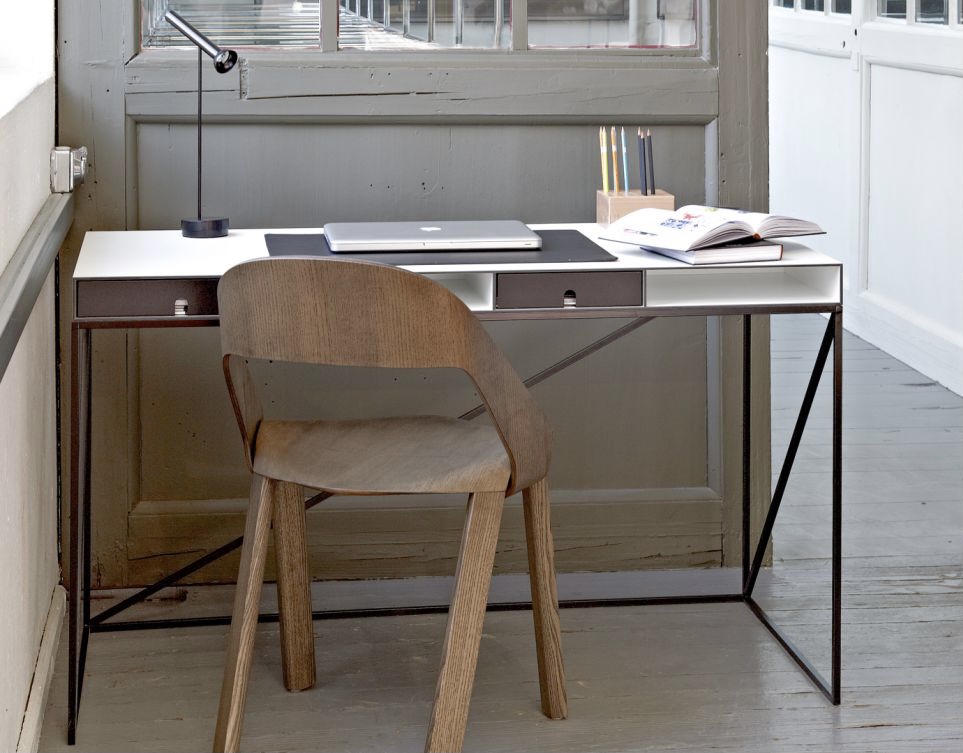 The Miniforms Jumbo desk, designed by Paolo Cappello was presented for the first time at the Salone del Mobile 2019 in Milan. Its simple, slightly rounded and elegant lines maks Jumbo desk perfect for the decoration of living rooms, hallways and bedrooms.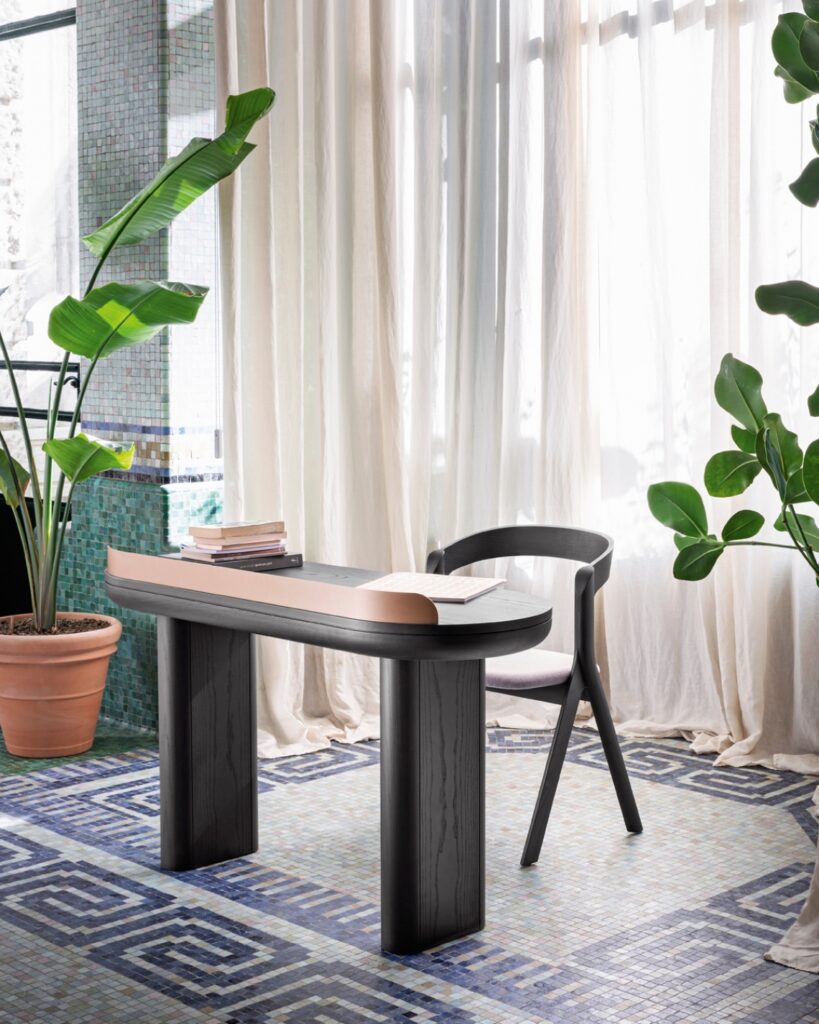 Sancal Nudo, designed by Juan Ibáñez is a modern and versatile collection of stools, low tables, benches and desks. The office desk model is an example of the versatility of the Nudo range, as its reduced size (120x70x74) makes it a practical option for a home office.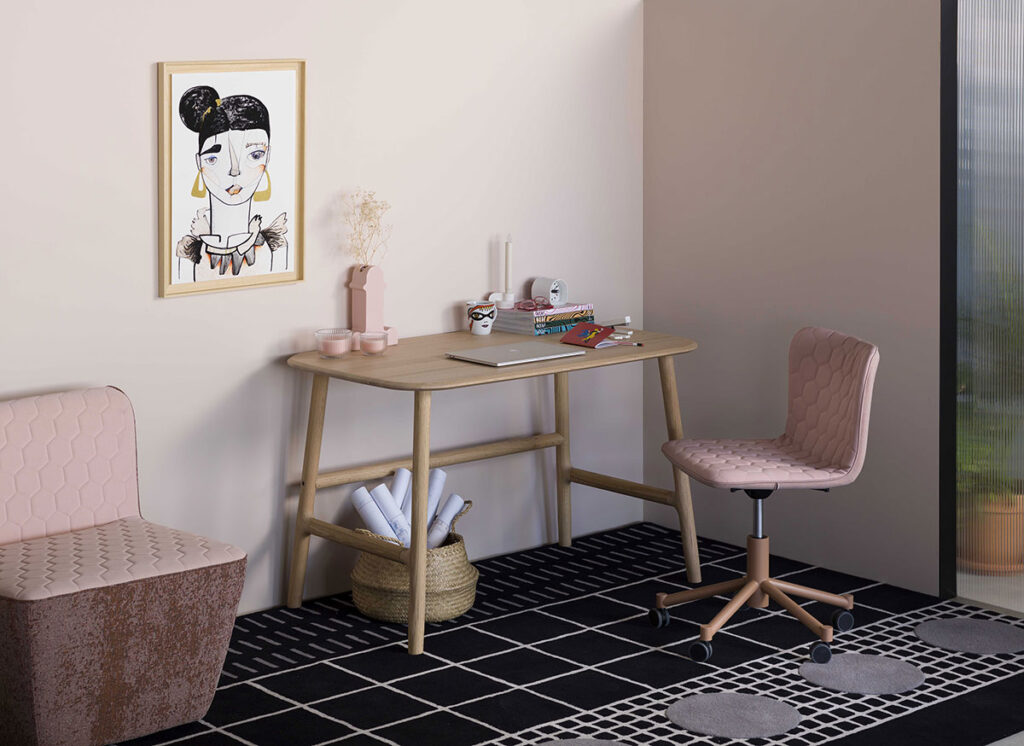 The Ercol Treviso wooden desk designed by Matthew Hilton captures an element of architectural character, combined with a timeless elegance, amplified through the natural beauty of solid wood.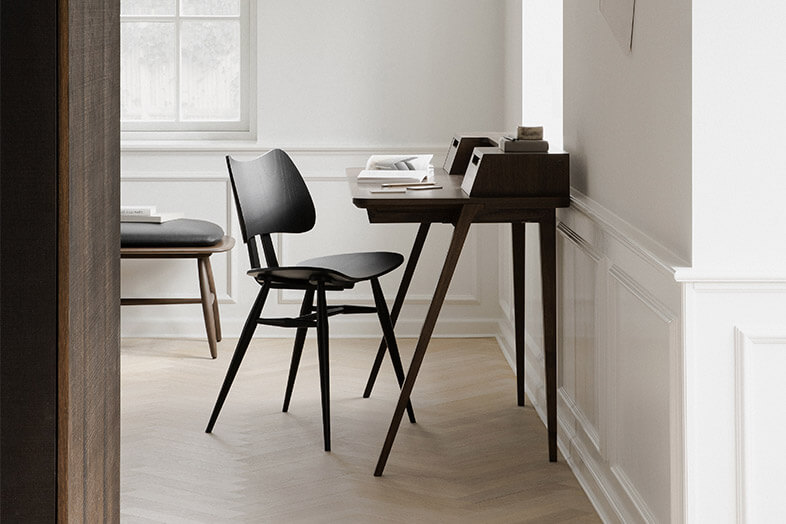 Bonaldo Scriba desk
Bonaldo Scriba is characterised by rigorous signs that bring to mind the typical desk of bygone times. The use of wood, in the Canaletto walnut finish, for the base, the top, the drawer and for the front part of the legs makes it a refined and linear product, suitable for contemporary environments but also ideal for the most sophisticated of spaces.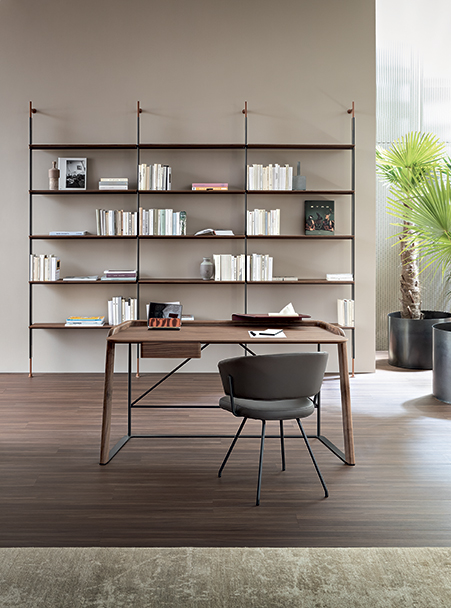 If you liked our blog post "The Best Desks of 2021" have also a look at The Natural Style at Home