The 5 Best Corner Sofas. Let's find out them together.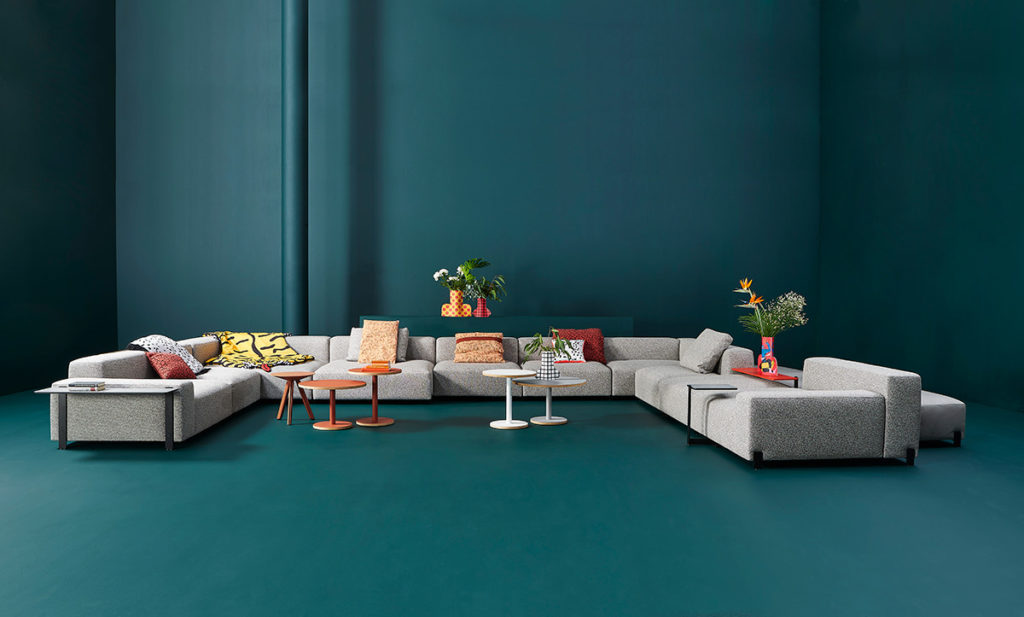 The corner sofa is synonymous with conviviality and convinces by its natural ability to furnish, without the need for too many accessories or furniture. Often excluded a priori when dealing with the furnishing of the living room, for fear of its size and the consequent difficulty in adapting the environment to changing needs, the corner sofa has experienced in recent years a new rediscovery and spread.
This is due to more functional, modular models, equipped with accessories such as mobile dividers, headboards and bed structures, carefully hidden, which have contributed to making the corner sofa versatile and able to satisfy almost all needs.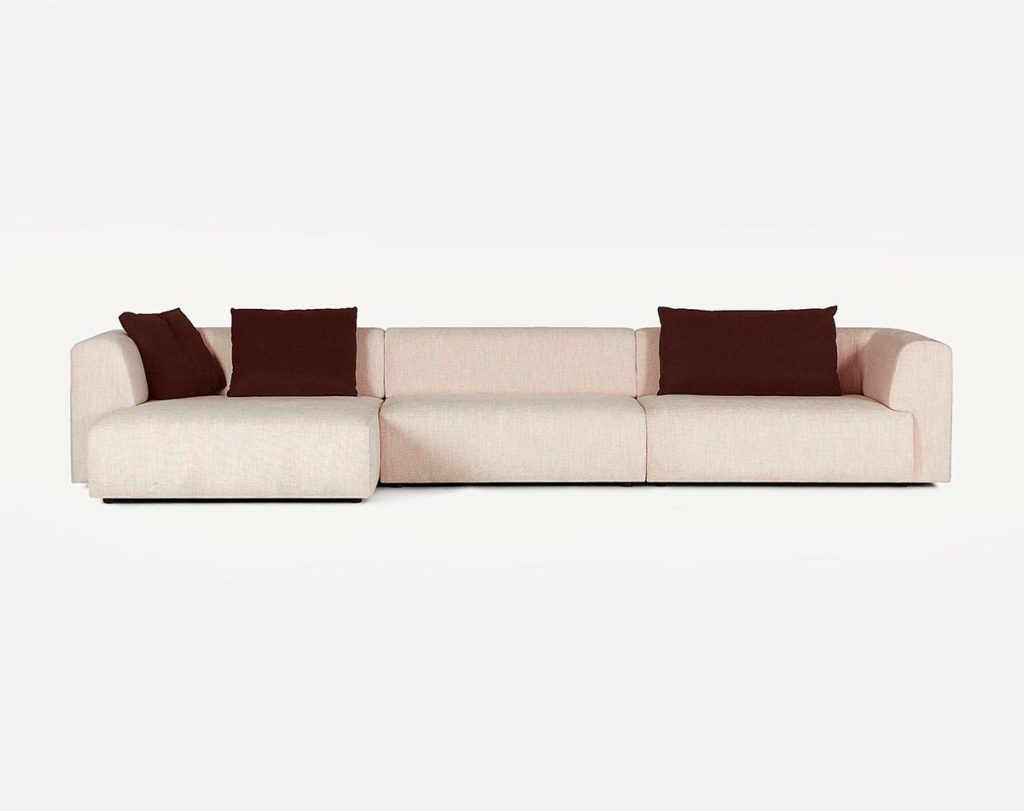 But let's see together the most versatile models and in vogue for this year, able to furnish with elegance and discretion any environment, playing with the colors, shapes and styles.
1 Light and simple as air: Air Sofa
The Air corner sofa is already able to define, thanks to its discreet personality, the "seating area". Unlike small sofas or the association between two armchairs, indeed, with its volume it assigns a clear and univocal function to the environment. As a result, a few accessories are all that is needed to make the room complete and welcoming.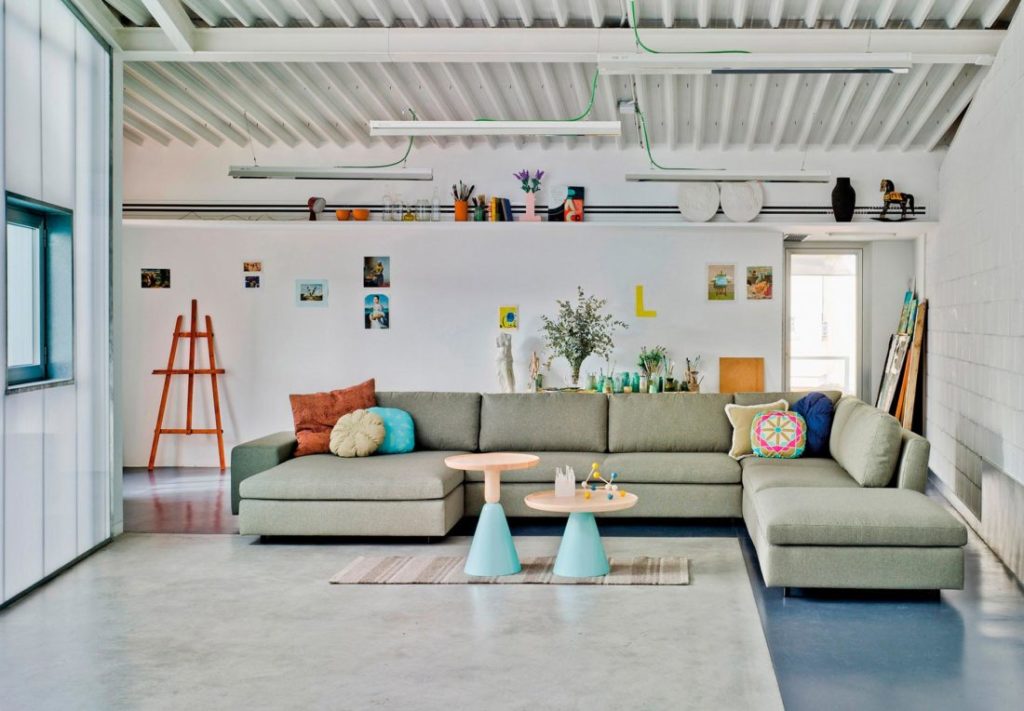 The Air Sofa Sancal was designed by Rafa García who created a modern and comfortable sofa characterized by a linear design and the multiple compositions that we can attain with simple variations of depth and height. Two heights for the backrest are available: 81 or 88cm. There are three options for the armrests: wide, narrow and high that can be combined within the same composition. The high arm option, for example, is perfect for forming a corner module. The beech feet, available in the black colour are recessed: it seems to float on air! The Air Sofa Sancal comes in fabric or leather in a wide choice of elegant colours.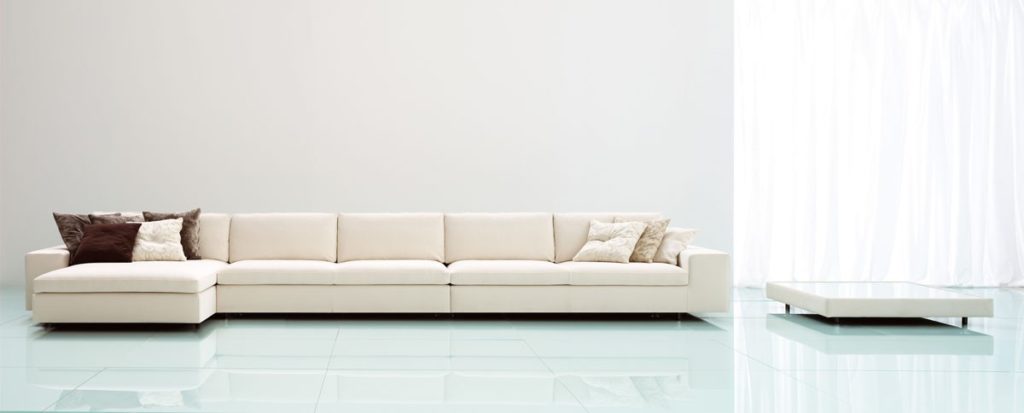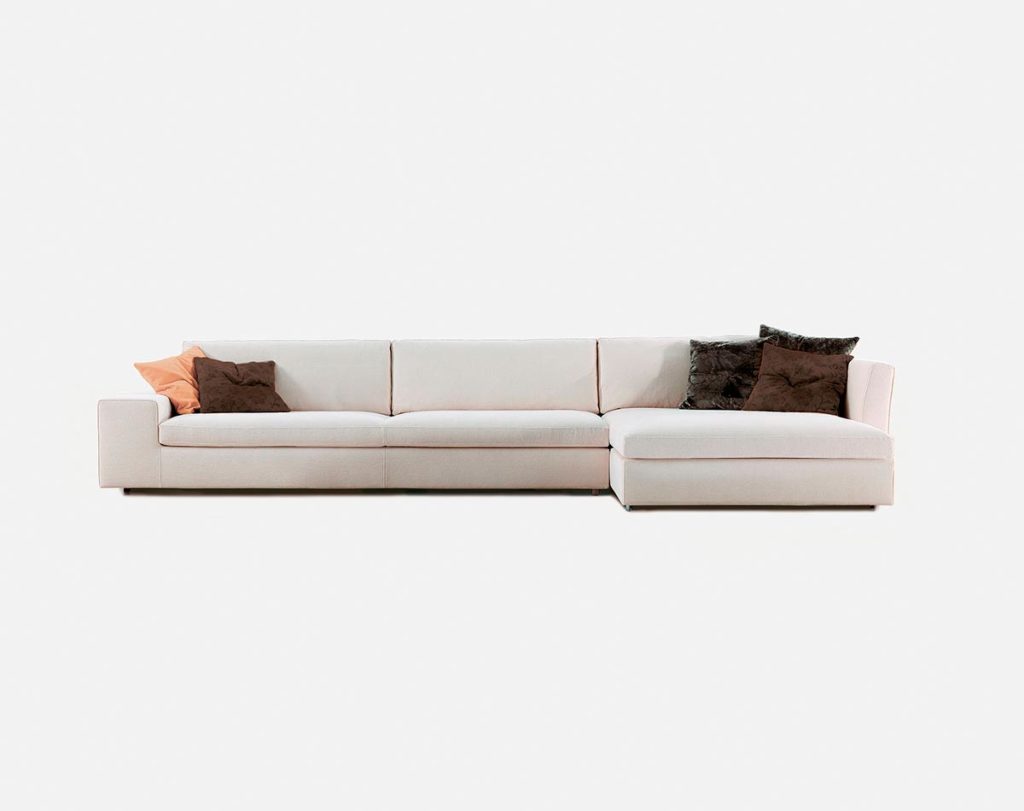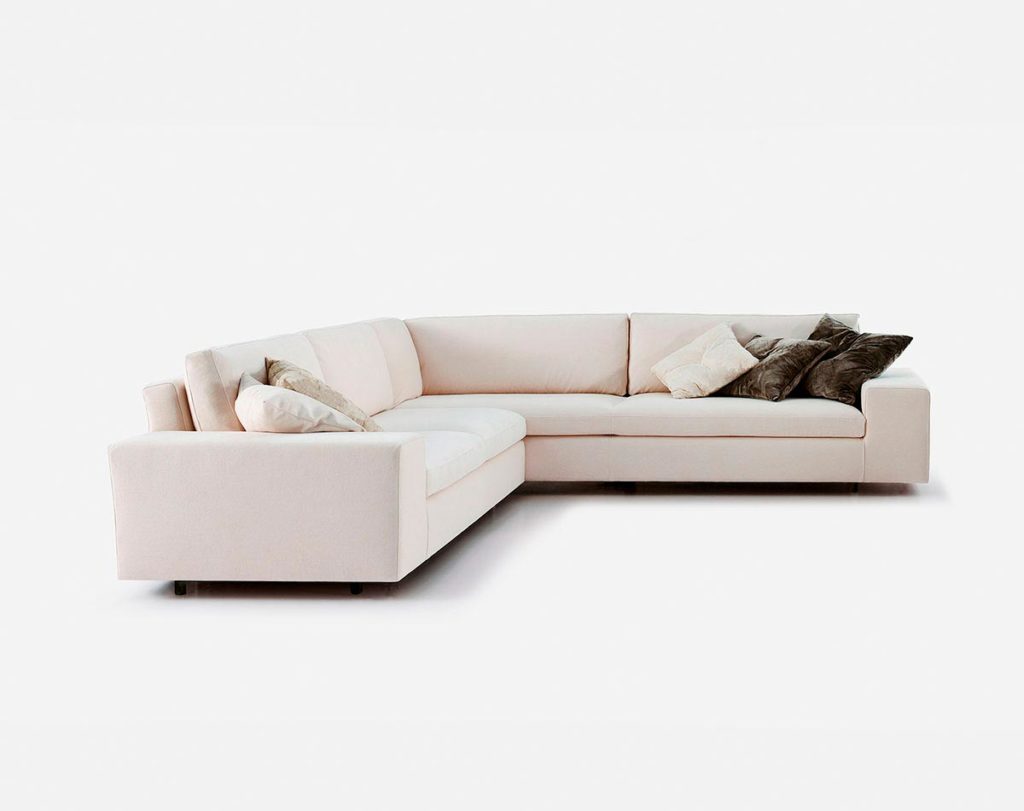 Even more than what happens when two small sofas are combined to form an "L" configuration, the advantages of an angular sofa include the ability to give the room in which it is placed a natural inclination to conversation and exchange. Those who sit down can occupy adjacent positions, but arranged frontally rather than side-by-side: an optimal pre-condition to start long and pleasant face-to-face conversations!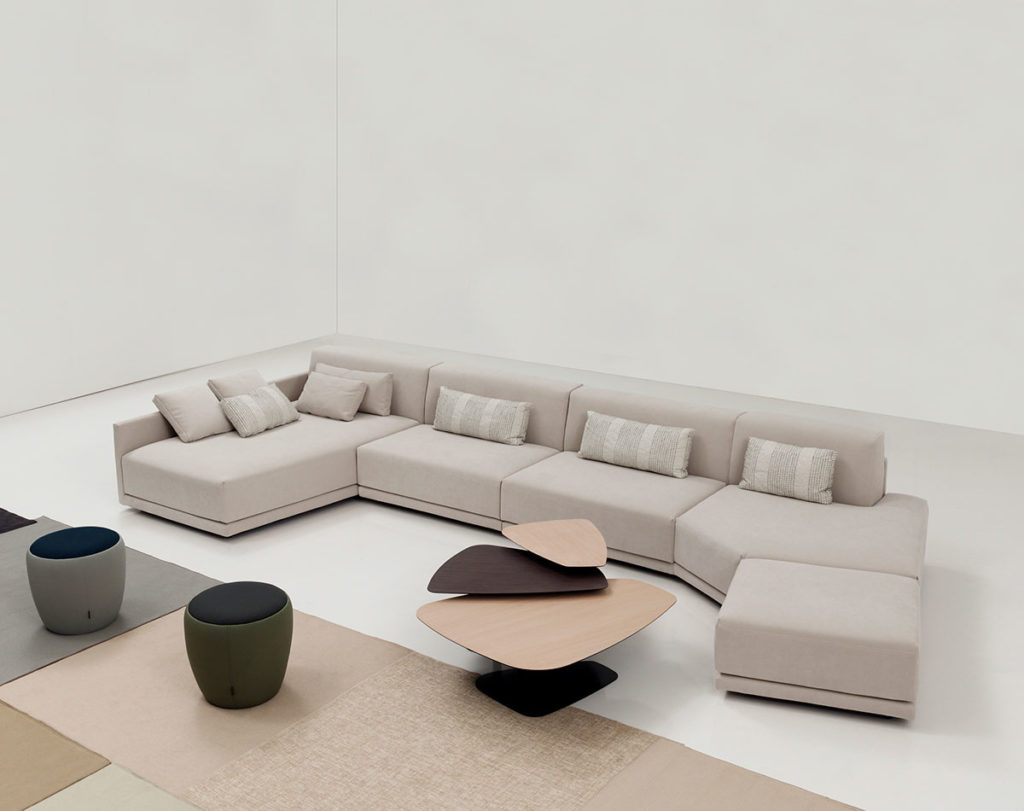 Happen Sofa Sancal was designed by Rafa García who created a very comfortable and enveloping modular sofa characterized by a linear and modern design. The Happen sofa can fit into any project and any space, indeed a wide range of compositions are possible making it suitable for the decoration of living rooms and waiting rooms too. The legs are available in beech wood in the wengué plus finishings. Coating comes in fabric or leather in a wide choice of elegant colours. The wide seat cushions are exceptionally comfortable with a generous 6cm topping of memory foam.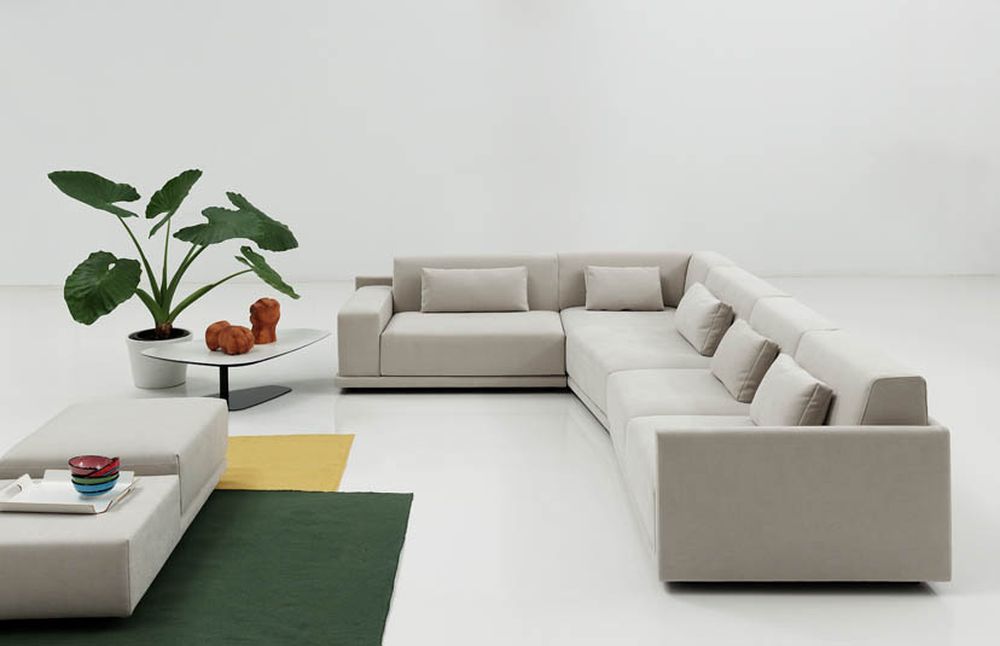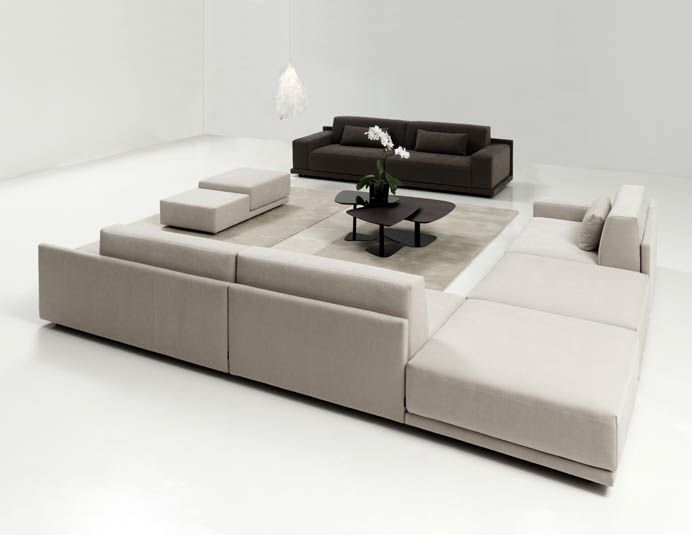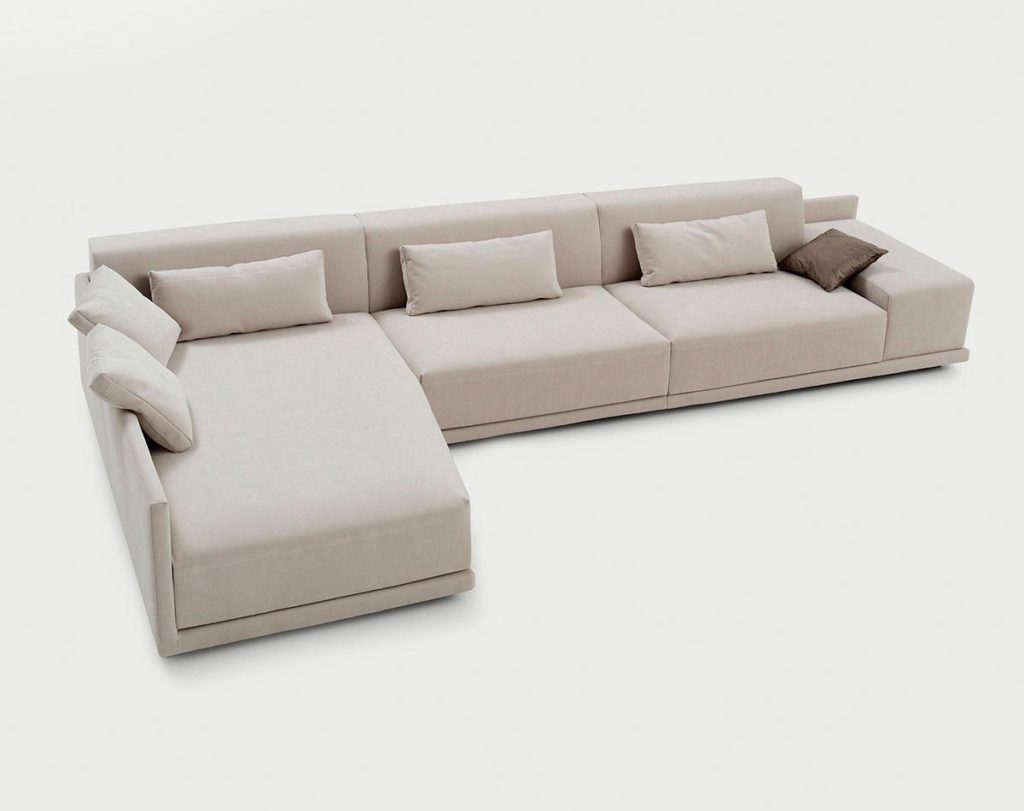 3 Comfort and beauty: Up! Sofa
The corner sofa can either be positioned along the walls, but it can also become the protagonist of the environment if placed in the centre of a room, which allows to move around and access to any other doors or French windows.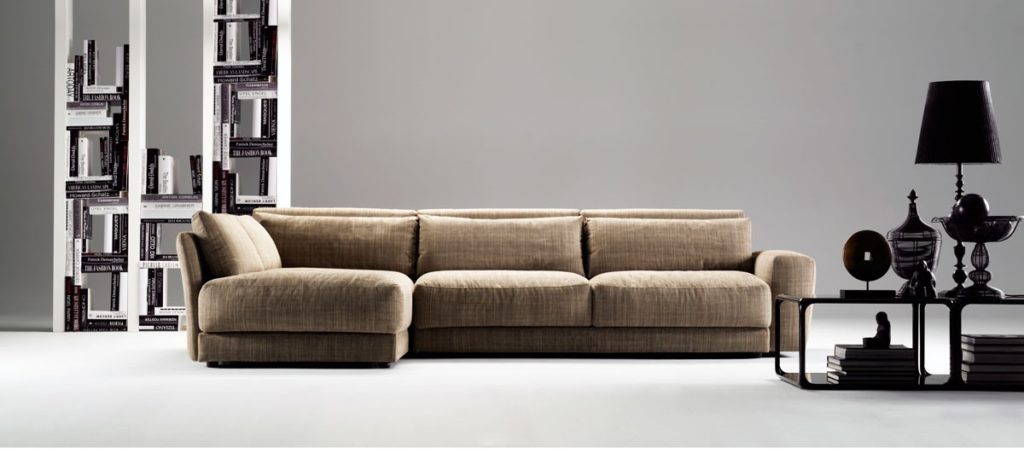 The Up! sofa Sancal, designed by Rafa García is a modern and upholstered sofa which combines comfort and beauty.These features are difficult to reconcile in a sofa because the higher a back is the more comfortable it is, but it can seem less attractive. Once more, Rafa García has squared a circle with an interesting innovation. The Up! sofa Sancal is characterised by the possibility of incorporating an easy mechanism which allows you to modify the height of the back cushions; whilst maintaining the most representative feature of this project: the softness of its lines. The cosy aspect of the cushions is not only an aesthetic matter, but a faithful reflection of its comfort. Its arms are also exclusive, with that light vintage air which takes us back to the fabulous fifties. The Up! sofa is available in two different models, with wide or narrow armrests and in various sizes in order to satisfy all user's needs. Available in fabric or leather it can be chosen among several elegant colours.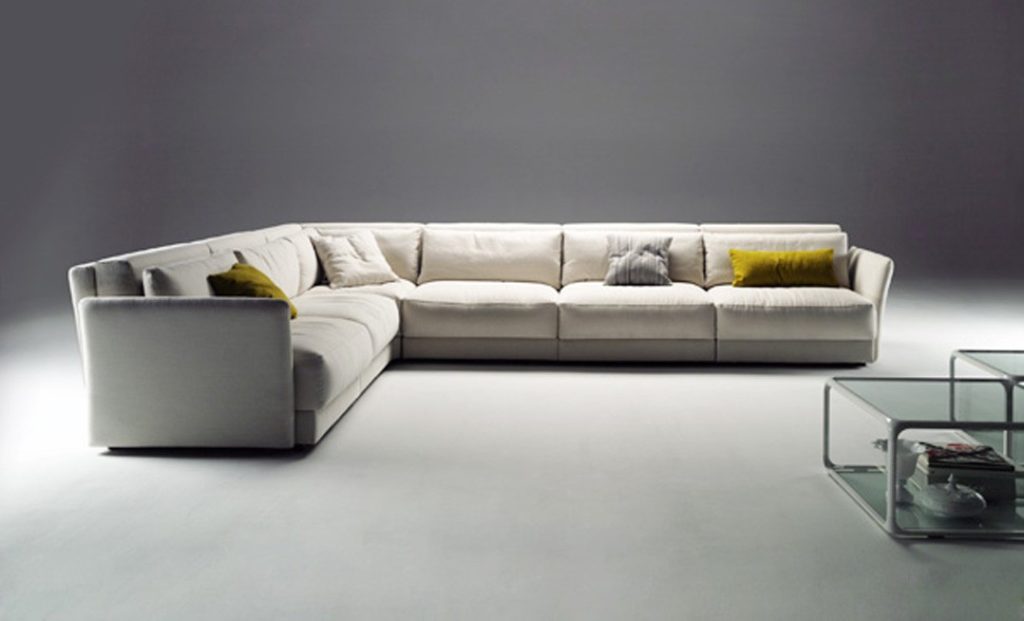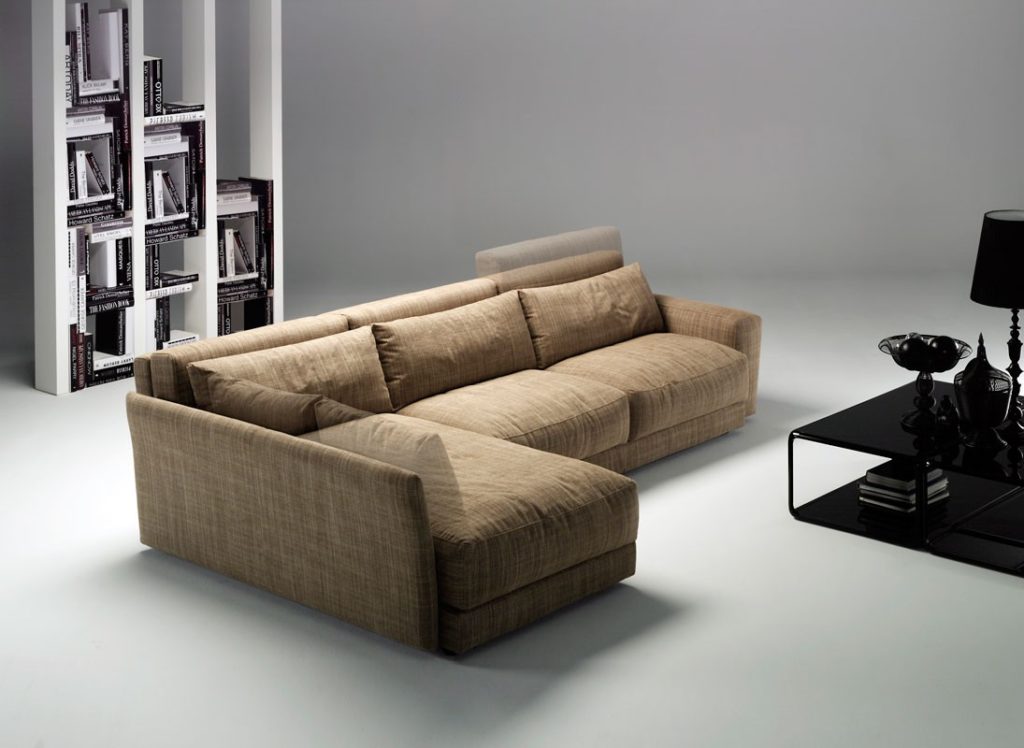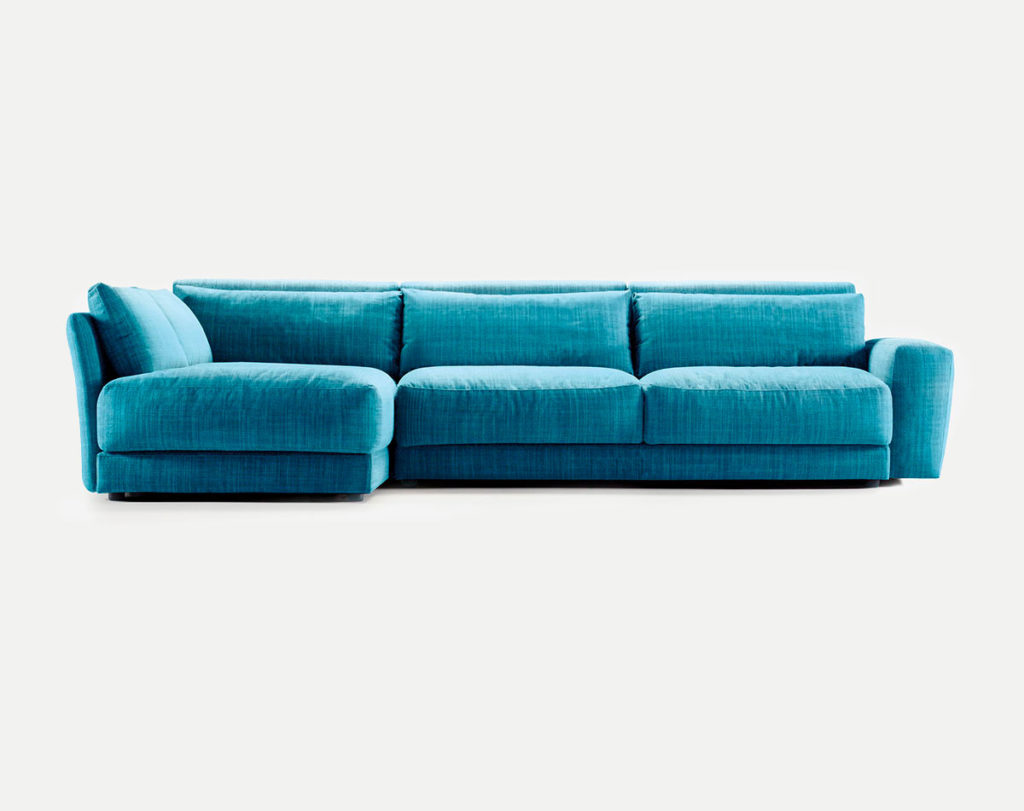 4 Chillout effect: Duo Sofa
Do not underestimate the usefulness of the corner sofa for the decoration of a studio or of an open-space living area, without walls or partitions, even partial, between the kitchen, the dining area and the living room itself. Its shape and the possibility of inserting elements exactly where it is needed make the corner sofa a useful piece of furniture to divide without dividing completely. A good way to define the flows within the domestic space.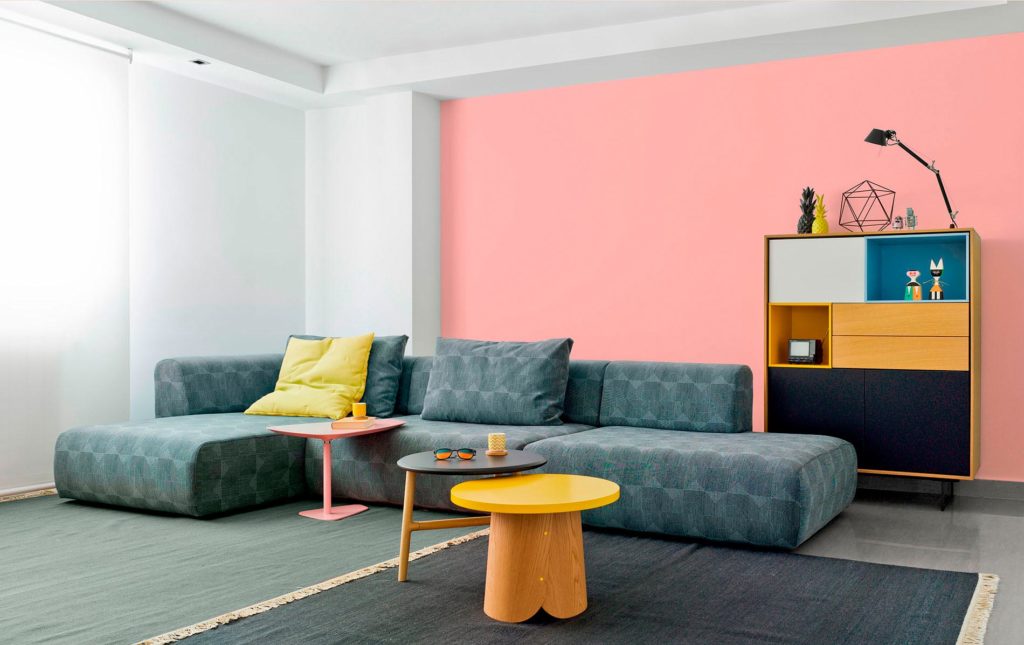 Duo Sofa Sancal, designed by Rafa García, is a modern modular sofa characterized by a simple design, a chill-out style and rounded volumes. The Duo Sofa lines are accentuated due to its seat and back cushions being integrated into the frame.  The Duo Sofa Sancal is provided with wide seating, resulting in an ideal piece to fill with decorative cushions or incorporate extra back cushions.  The variety of modules offered by this model (modules with and without arms, terminal modules, armchairs, corner units and pouf) makes it an all-purpose item for various environments. The legs are available in beech wood stained in wengue colour. Coating is available in fabric in a wide choice of elegant colours.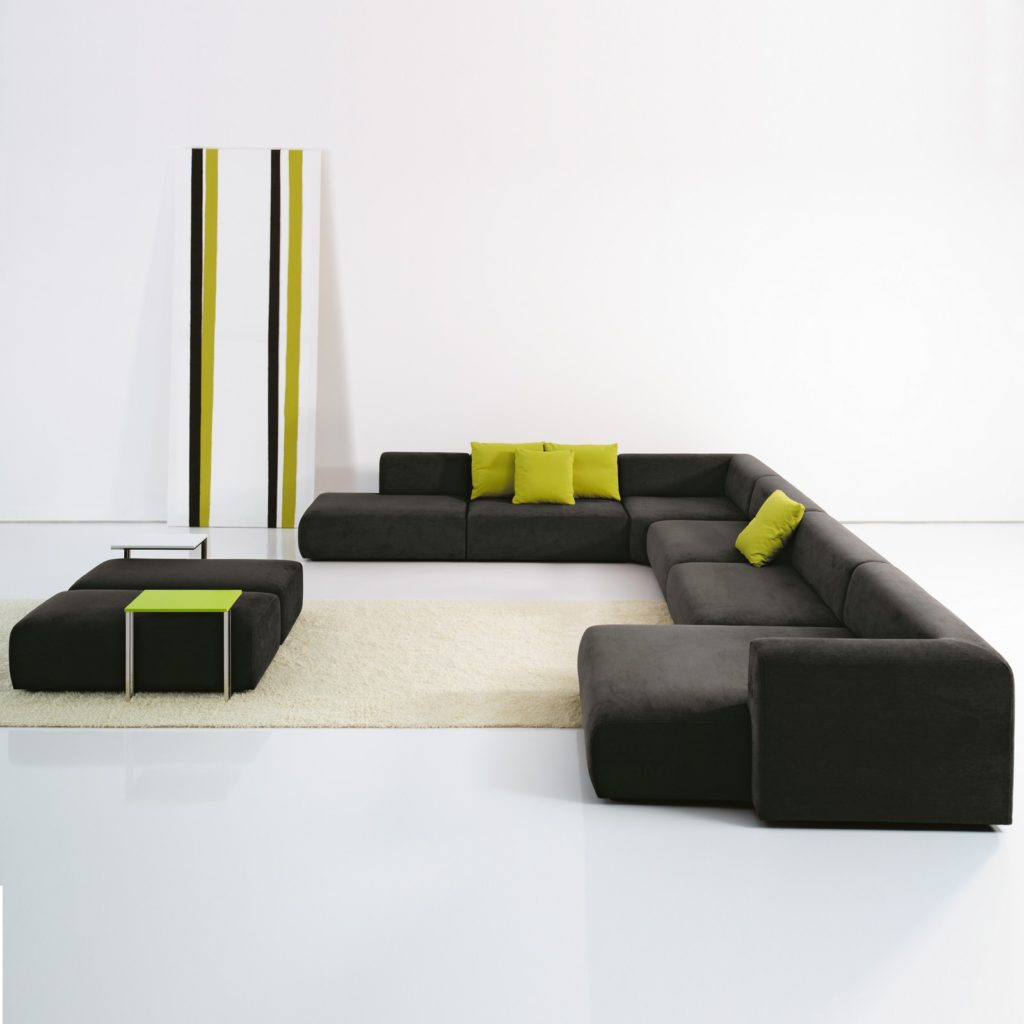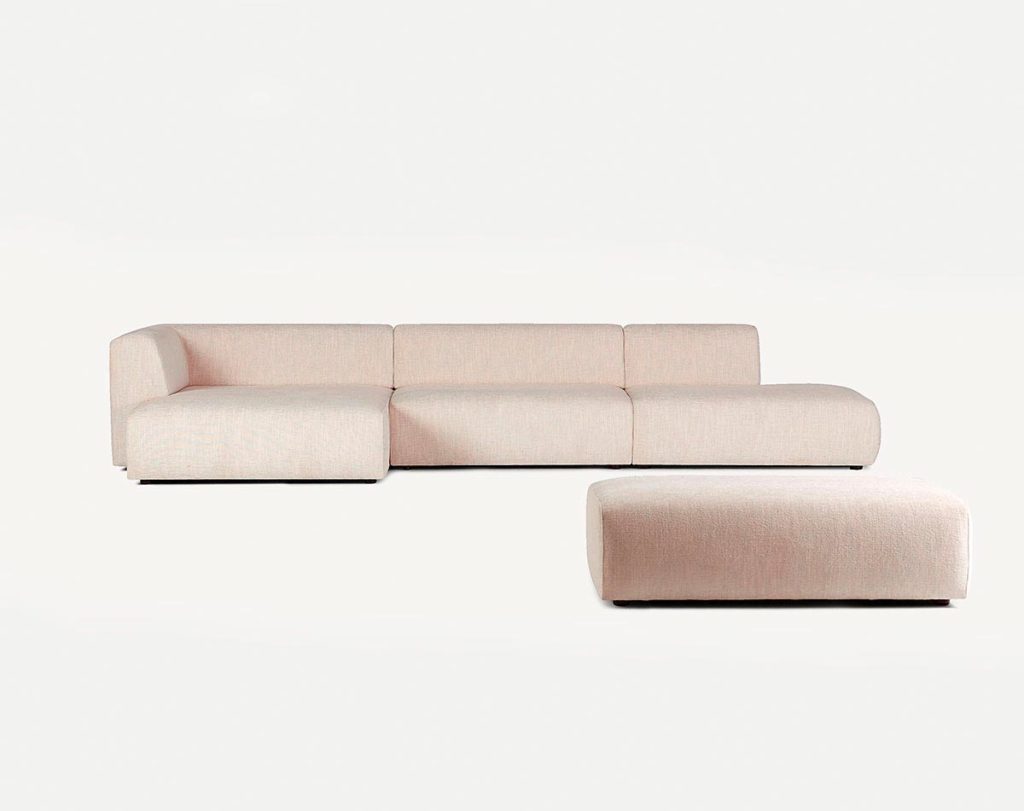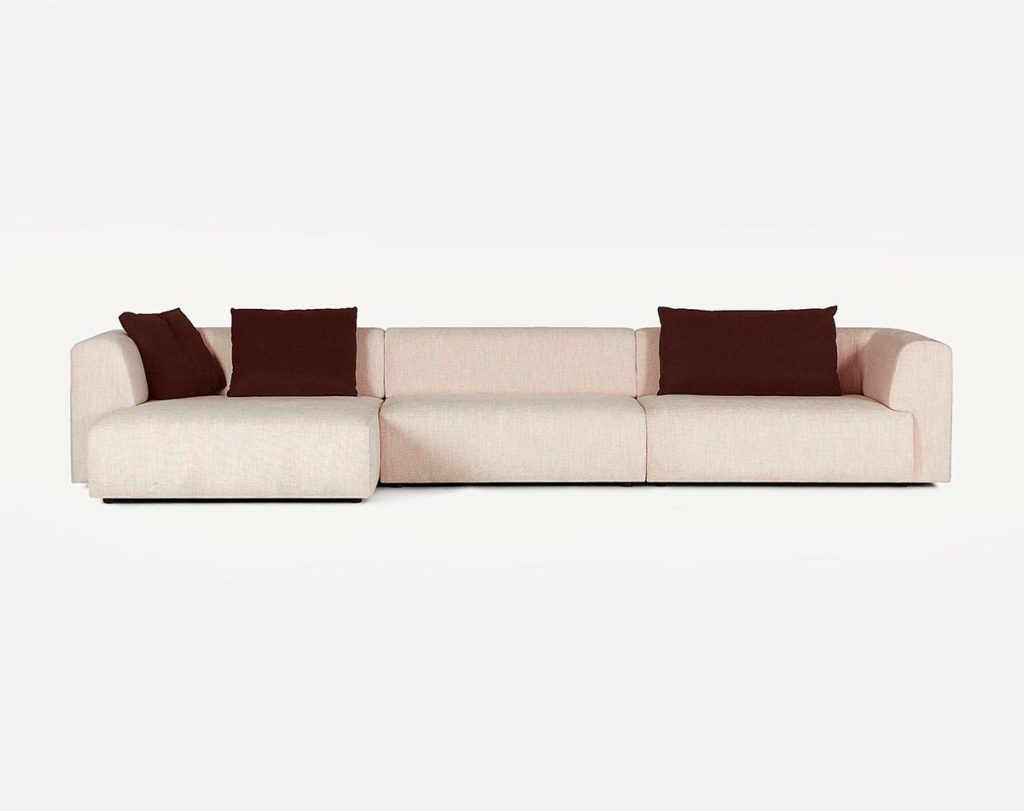 5 A contemporary classic: Tiptoe Sofa
Who doesn't want, after a day of study or work, to lie down on their couch stretching their legs without any more thoughts? One of the reasons for buying the corner sofa is undoubtedly the possibility of having the so-called upholstered lounge chaise or an entire side peninsula, without fixed dividers.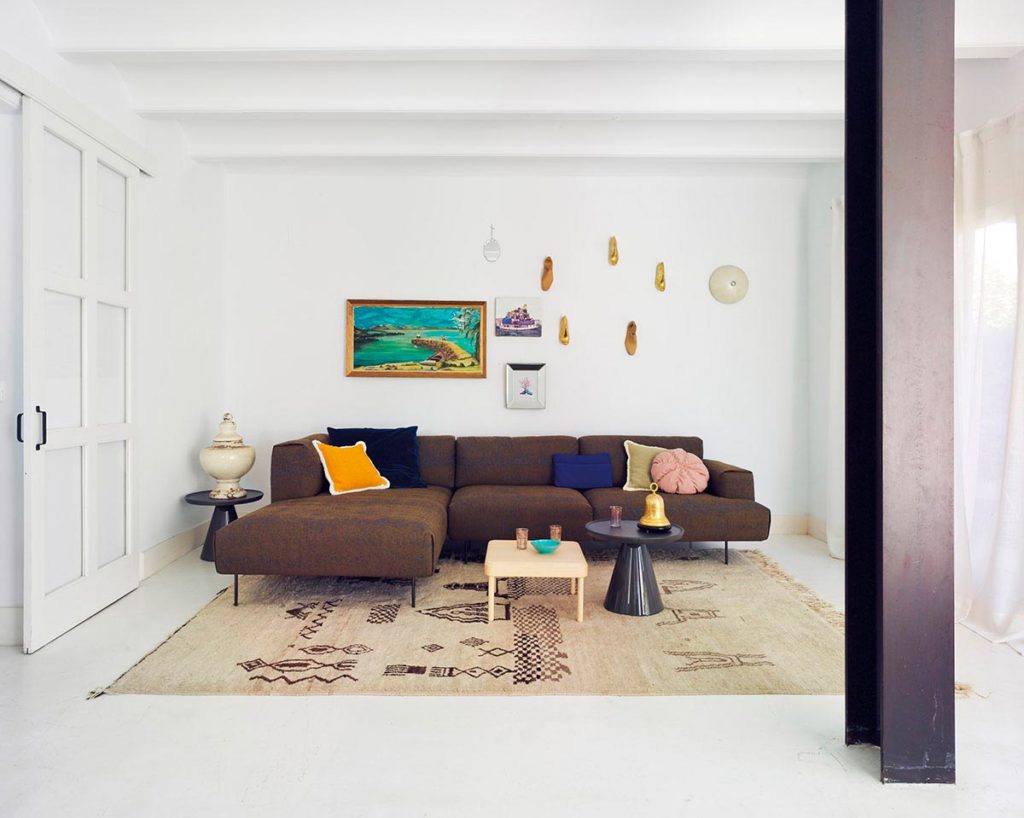 Tiptoe Sofa Sancal was designed by Rafa García who created a modular modern sofa characterized by clean and simple lines. The design is based on a philosophy of simplicity and functionality, indeed the Tiptoe Sofa can be used with different styles to create calm and serene environments. Tiptoe Sofa Sancal is irresistibly cosy. Its studied depth, variety of modules and various types of arm, mean that it can be configured to fit into any home. The use of fibre and memory foam in its cushions makes this one of Sancal most comfortable products. The legs are available in two different finishings: copper or graphite.Upholstery comes in fabric or leather in a wide choice of elegant colours.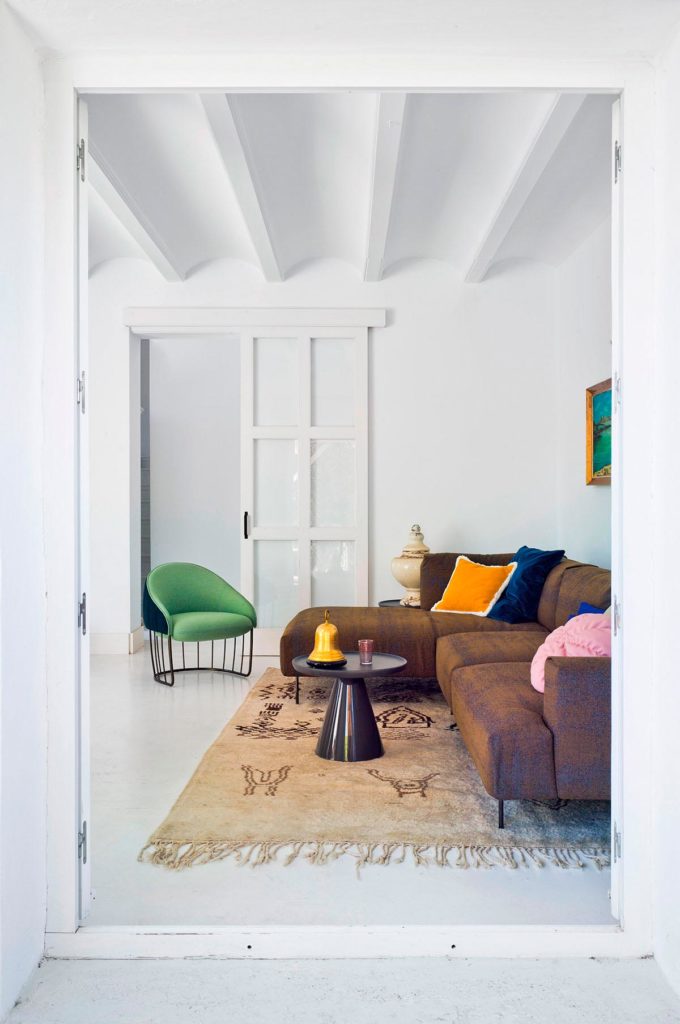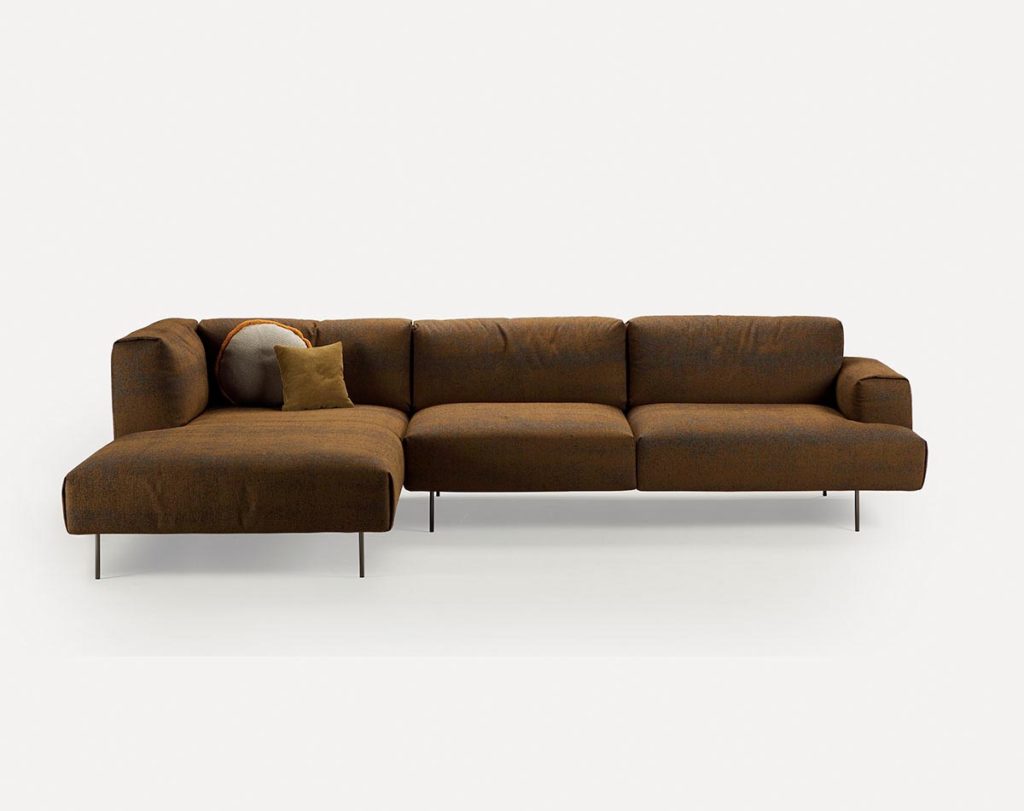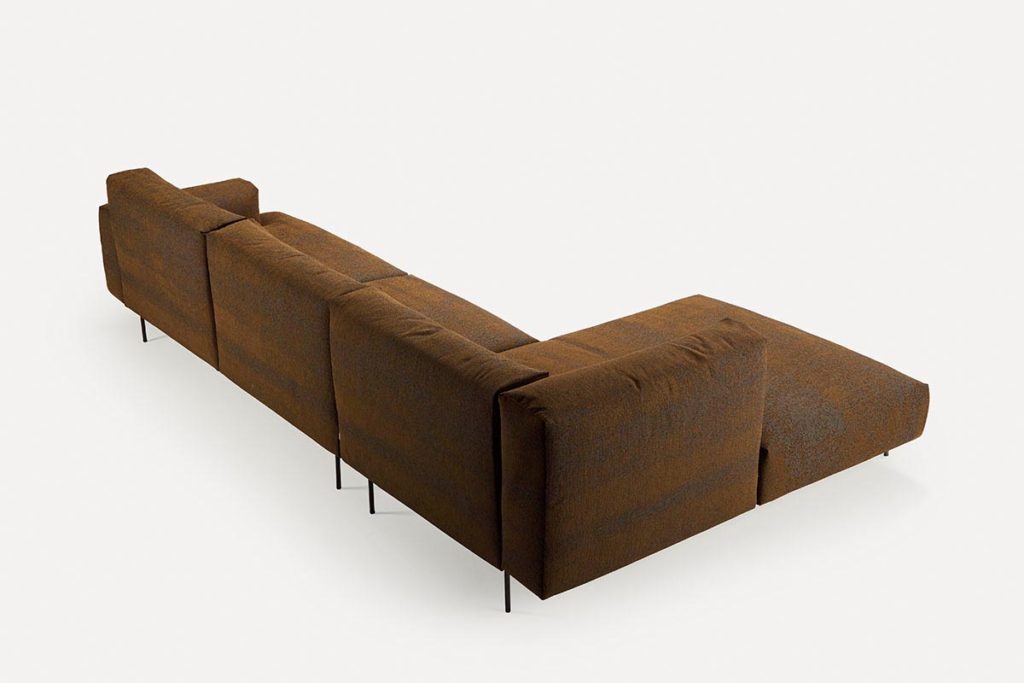 If you liked our article "The 5 Best Corner Sofas", have a look at our modern and cozy furniture shop Lomuarredi