Our Design Philosophy applied to your beautiful home.
Hygge is a new Scandinavian philosophy of happy living. Here is how to apply it to your home to make it warm, cozy and comfortable.
It is said that the Danes are the happiest population in the world and that the formula of well-being, for so many desirable but complex to explain, is summed up by them as "hygge".
Hardly translatable with a single word, it indicates a mix of positive sensations that invite comfort, good living, being together and enjoying small things. And isn't that also the truest sense of a "home"?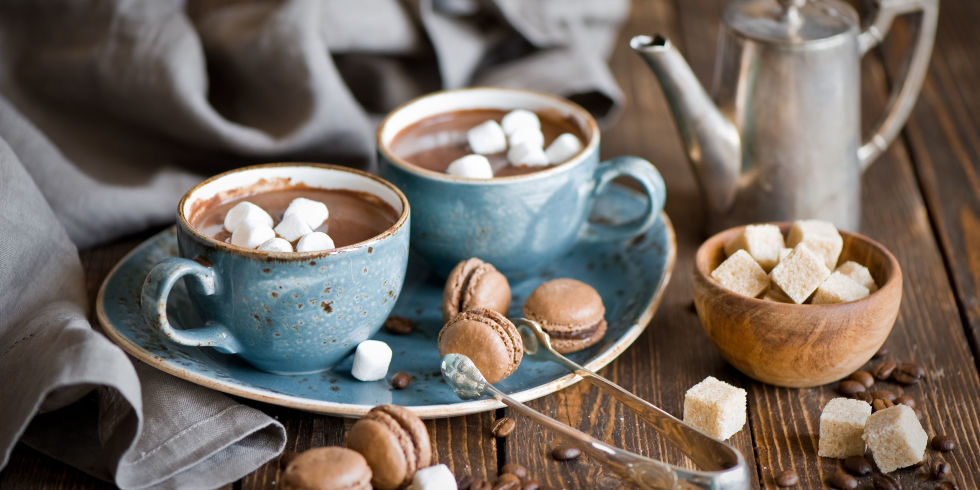 The daily routine can be tough and stressful and that's why at least in the house you should feel comfortable, relaxed and give yourself time just for yourself. So create welcoming spaces where you can read a book in total tranquility, talk or meditate. Prefer large, bright rooms and if they are restricted, decorate them only with the essential things.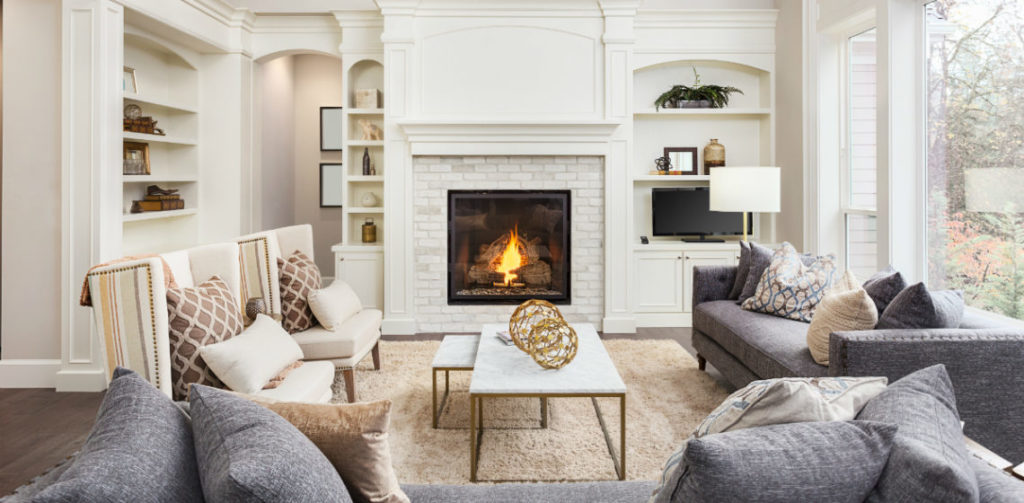 Coffee in the morning, a lunch in the living room, reading a book on the sofa next to the fireplace, a hot bath at the end of the day: hygge is all this and this feeling of well-being, shared in harmony with relatives and friends hase to take place in obviously appropriate environments. And given that this trend is no longer only Danish, why not take advantage of the intimacy and warmth of the house during the winter to make it more welcoming and comfortable all year round?
Our design philosophy idea is to create spacious and comfortable spaces, avoiding cumbersome furniture and superfluous elements. Be careful only to make your rooms warm and welcoming: unlike the minimalist style, in fact, the Scandinavian trend promotes lively touches, details and spaces shared with friends and family. Yes, therefore, to large sofas and wide tables.  To the colder and heavier materials of minimalist style, in a harmonious home and respecting both styles it is preferable to choose wood, more chic and welcoming. Steel and iron can be used for details or some contrasted furnishing elements, but for furniture, floors and complements better prefer the light colours of natural materials.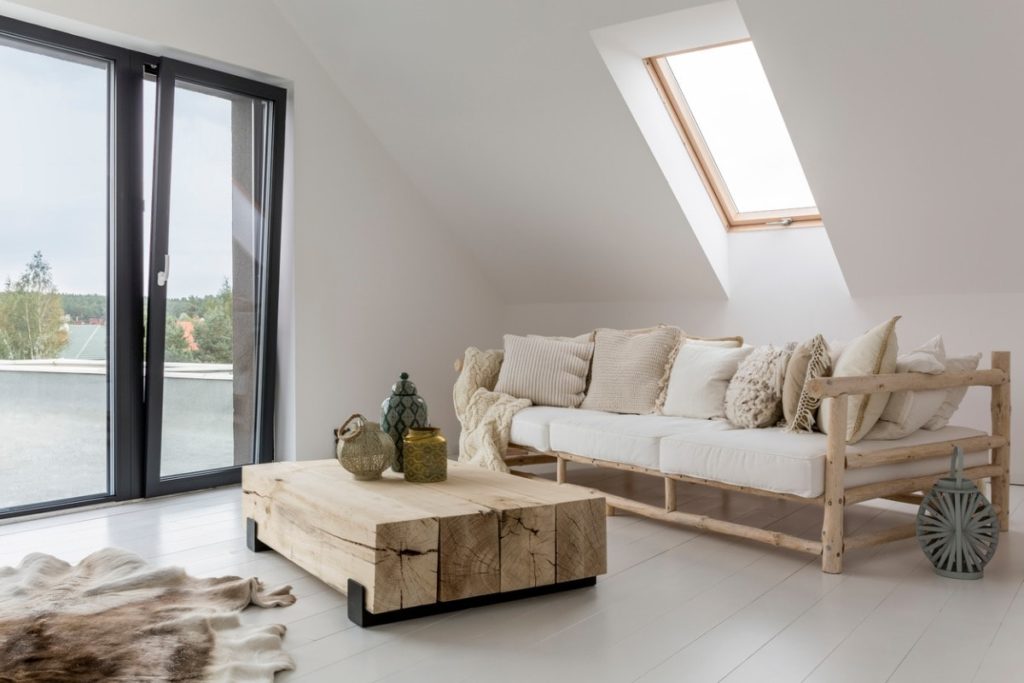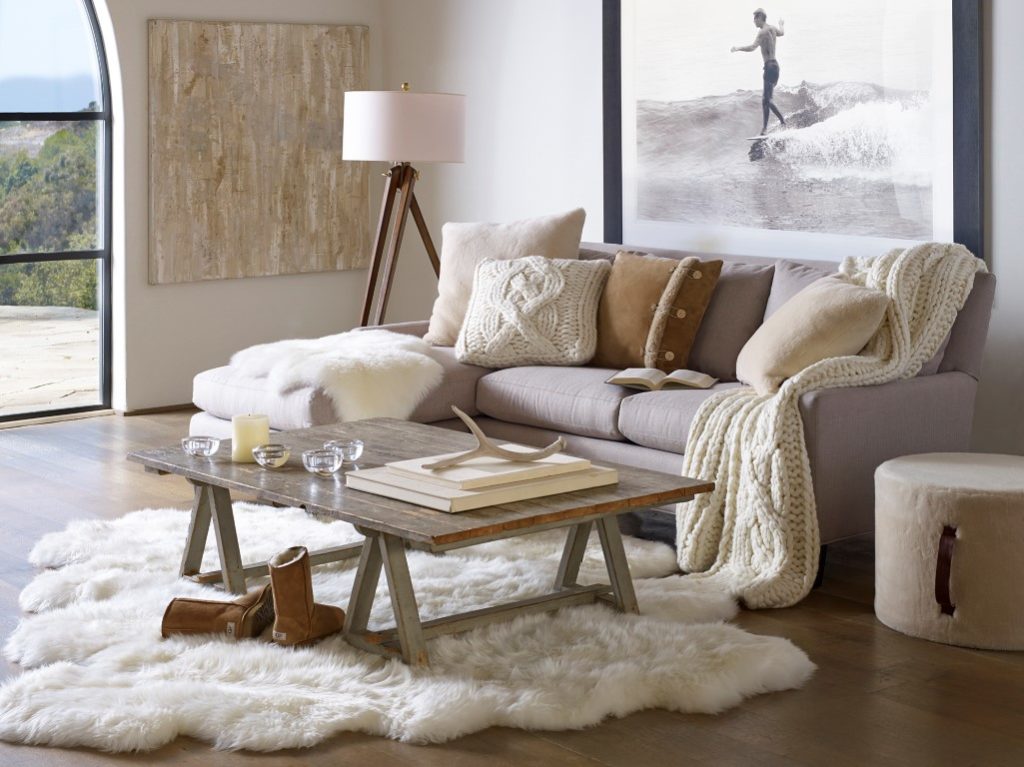 If spaces allow, the ideal solution would be to reduce walls and cement to a minimum, preferring glass and open space separators. They make their eyes gloss, letting them believe that there is more space and give the feeling of shared and welcoming spaces to live together.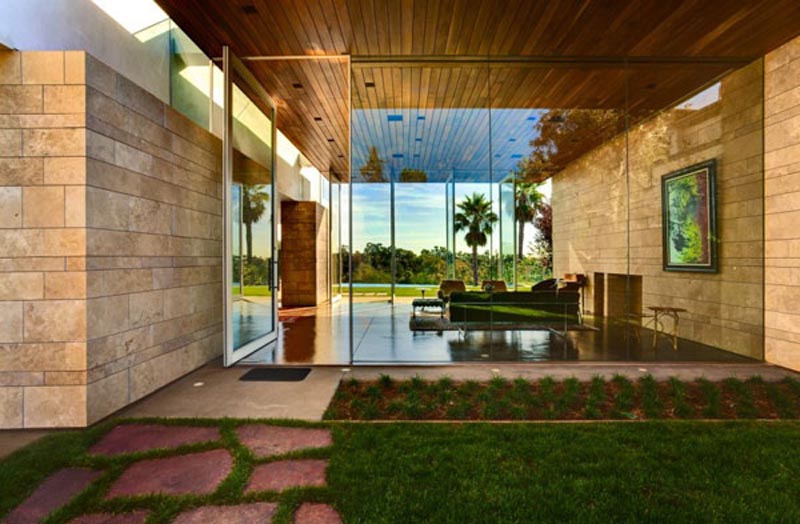 For a more urban and sophisticated look, better focus instead on shades of grey. However, you can give a touch of colour by playing with the furniture and pastel shades combined with the fabrics.
How can we make seemingly large and empty rooms welcoming? Aiming at furnishing, in a mix of furnishings and decorations that bring warmth and fun. Whether it's an optical fabric wallpaper, soft blankets, cushions with graphic prints, minimal doesn't necessarily mean boring and cold and the secret is everything in customization.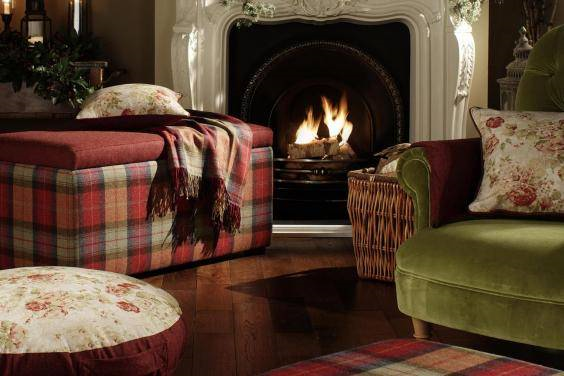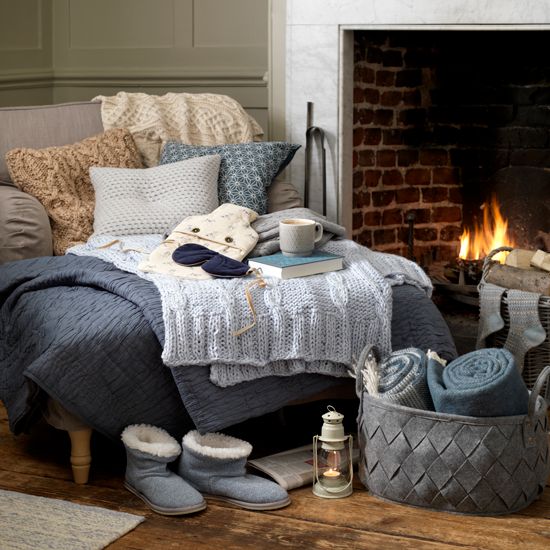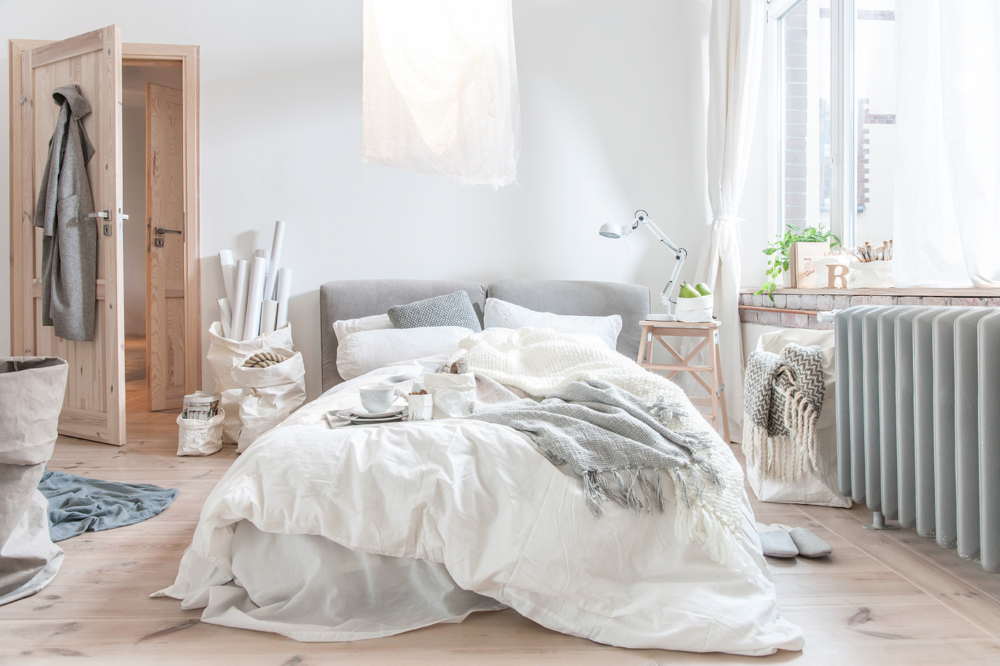 Entertainment is a must especially in the kids rooms: you are free to opt for dry lines and minimal design for furniture and decorations, but try to maintain that lightness never too serious for a child-friendly furniture. Here below some pictures of beautiful Bedrooms for Kids