Its dual-sided design makes it easy to switch up your look whenever you want!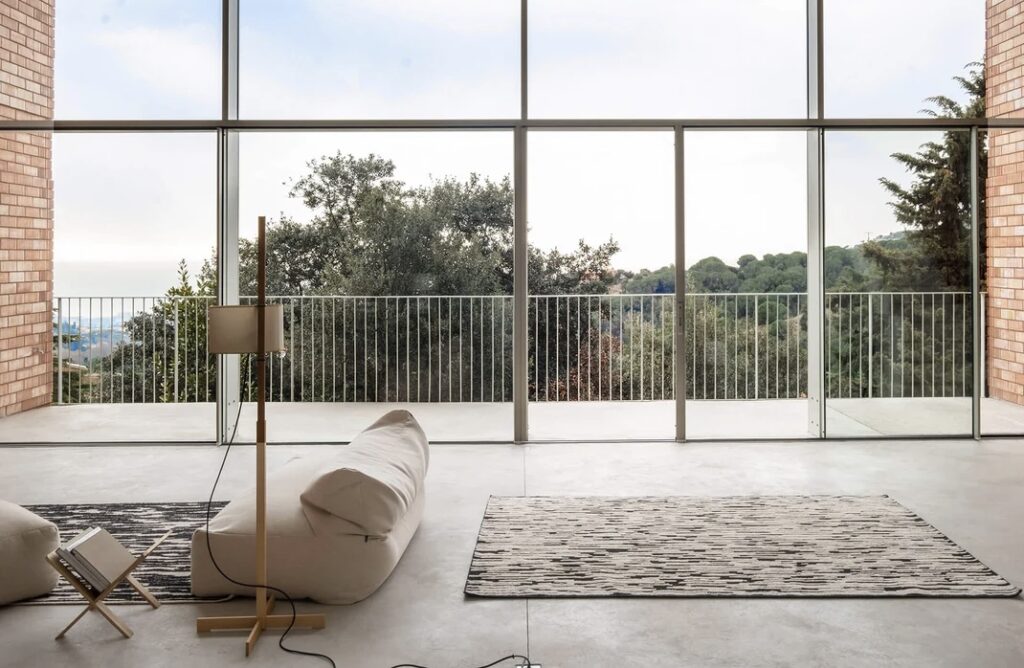 Doblecara, designed by Ronan Bouroullec, reflects his spirit of geometry through subtle linear and intermittent strokes ending in a blurred point, creating a sense of movement in the viewer's eye.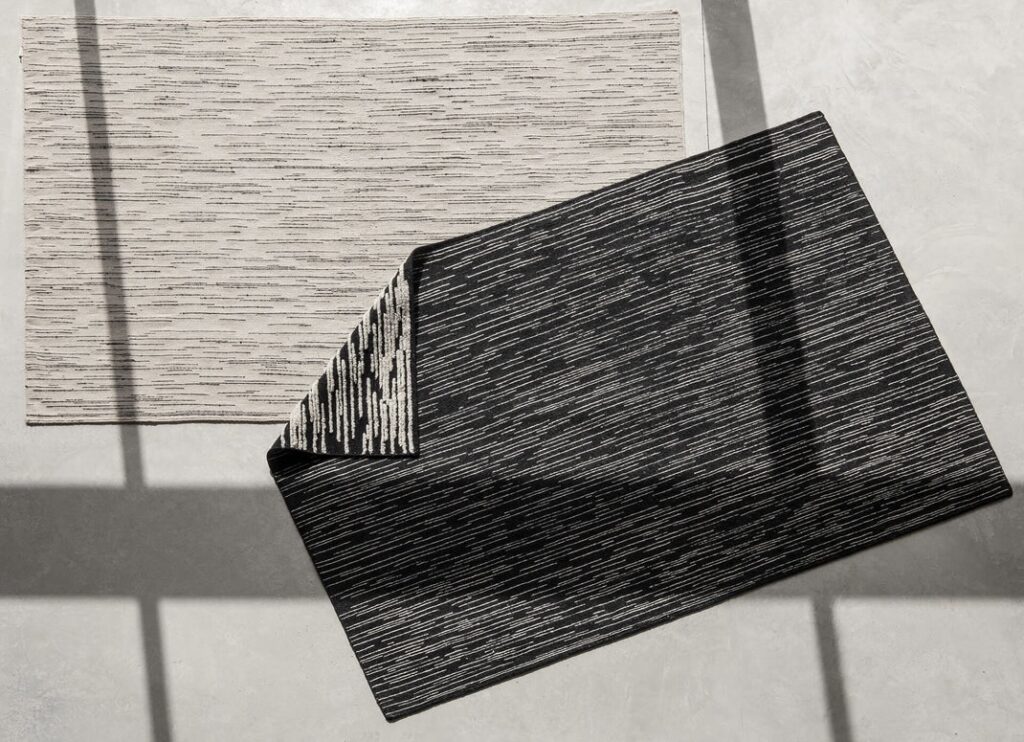 Doblecara is a reversible rug, both sides of which can be enjoyed. The main side shows the design with the most personality, where the bright lines emerge among the reddish tone of the background, thanks to the different levels between techniques, while 'B' side is the most subtle and delicate, where its light tone stands out together with soft red stight lines.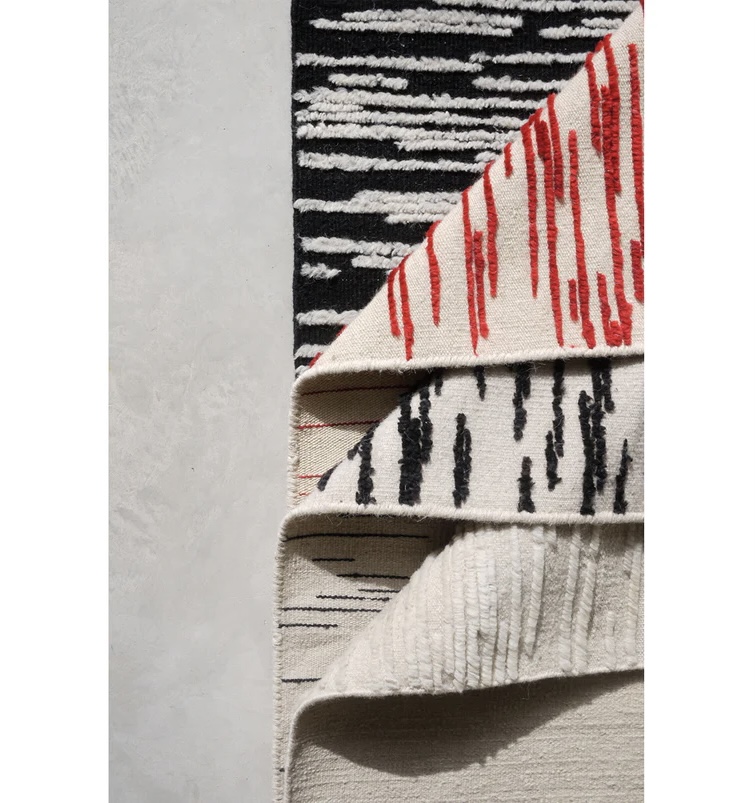 The mastery and indefatigable desire to always go one step further resulted in this collection with a double meaning. Nanimarquina Doblecara rug is a work of art that adds beauty and sophistication to your space. Its intricate details and eye-catching pattern make it one of a kind!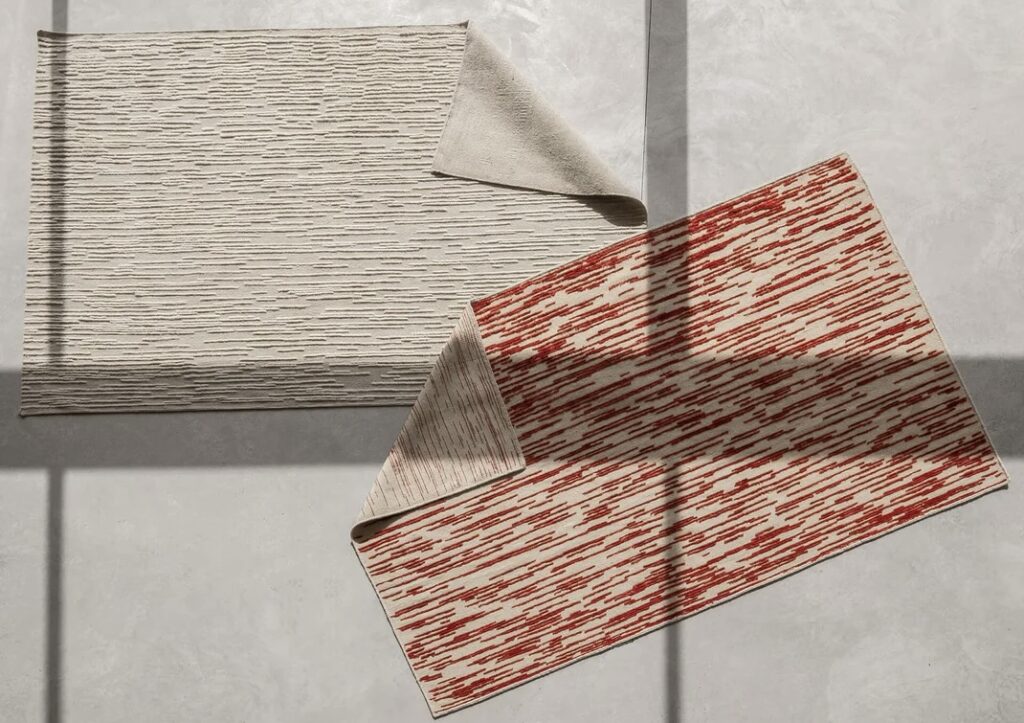 Fibers
Afghan wool comes from sheep grazing high in the mountains of Afghanistan. Naturally wavy, it is a very resistant material with a rough touch. Due to the curl of the wool and the irregularity in the yarn, when weaving it, it achieves an aged and unique appearance.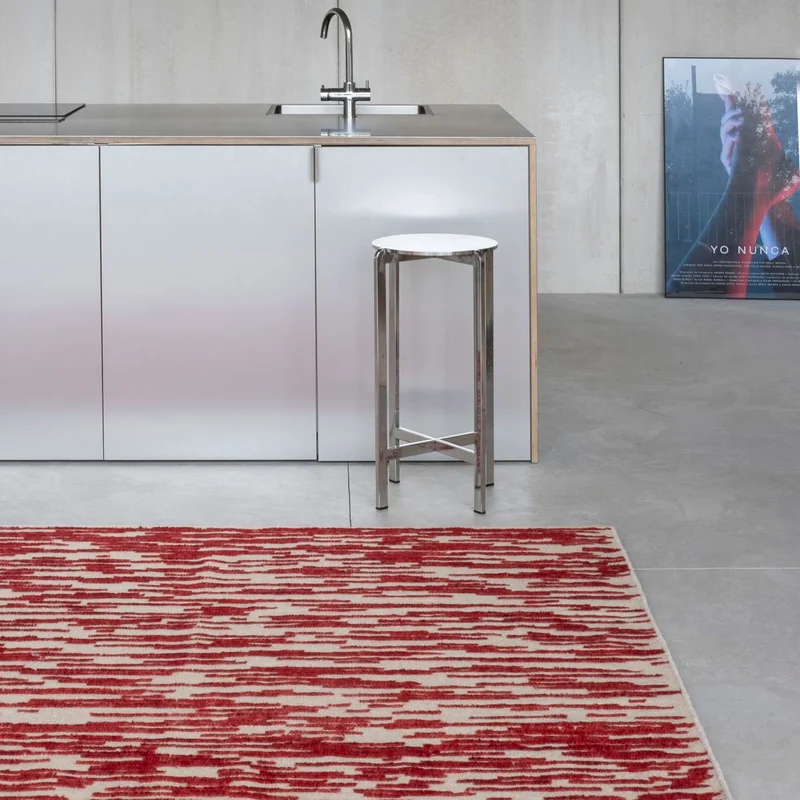 Technique
Manual weaving on a vertical or horizontal loom that plays with the intersection between weft and warp. It is characterized by being thin, hairless and with geometric motifs. High-density rugs, durable and resistant, even in the case of very light rugs.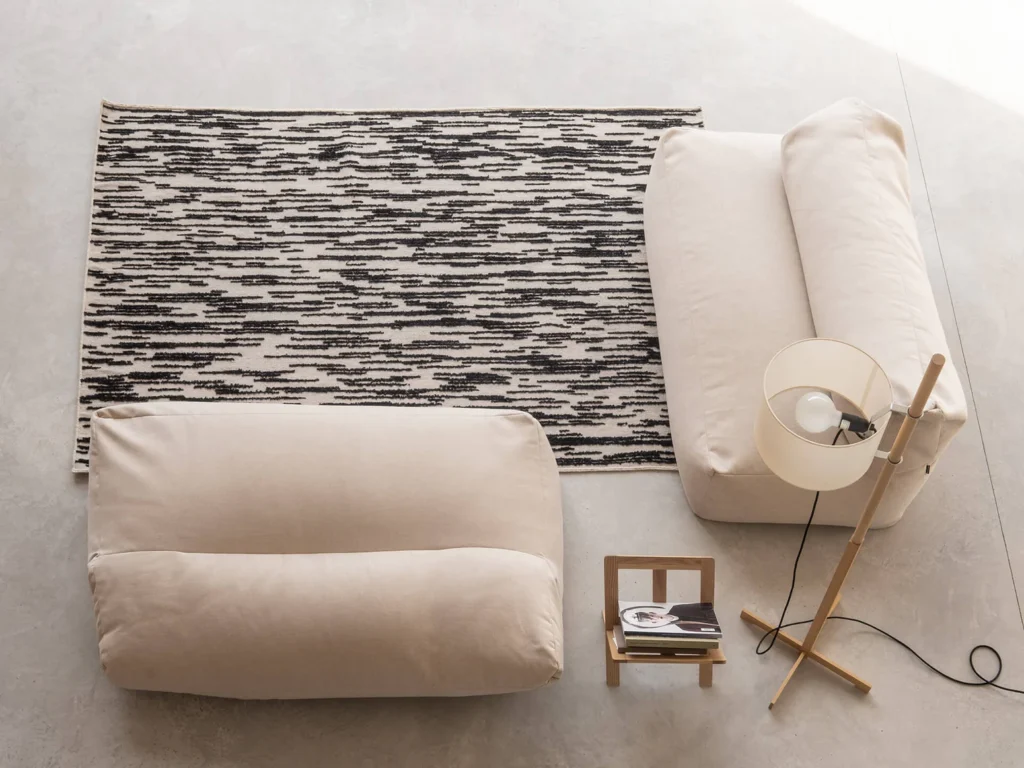 Life can be unpredictable, but not your home decor! Nanimarquina Doblecara rug is here to stay: two-in-one design, double sided and reversible; made with natural wool for comfort and durability.
SHOP THIS PRODUCT ON LOMUARREDI
If you liked our blog post "Nanimarquina Doblecara Rug" have also a look at Nanimarquina Tones Collection