Molteni D.153 armchair: Gio Ponti's iconic armchair is a timeless classic that has stood the test of time.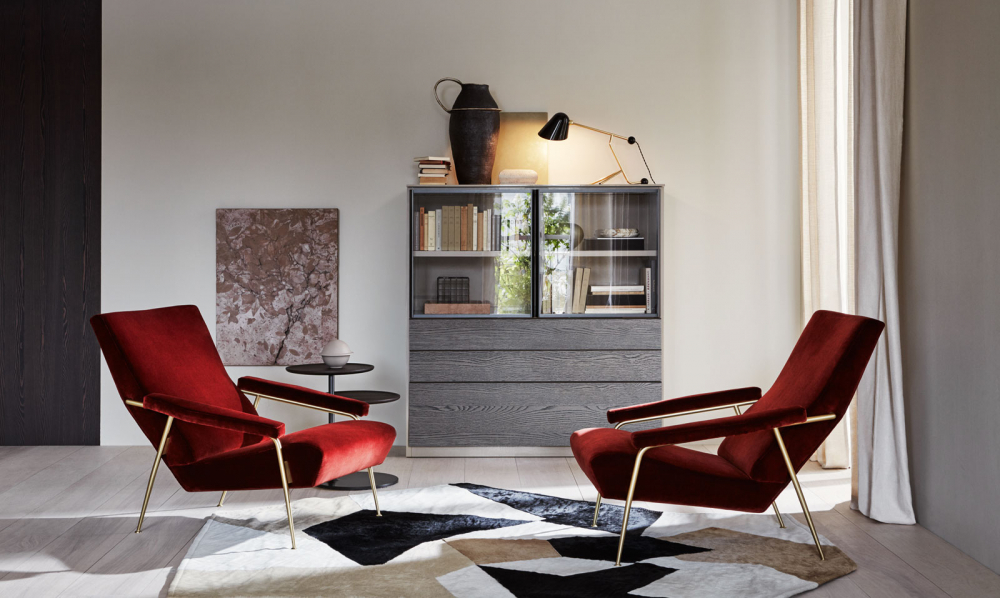 Designed in 1953, the D.153.1 armchair is part of the furnishings of Gio Ponti's private home in Via Dezza in Milan. The frame is in satin-finished brass, the upholstery in two-tone leather or Rubelli "Punteggiato" fabric.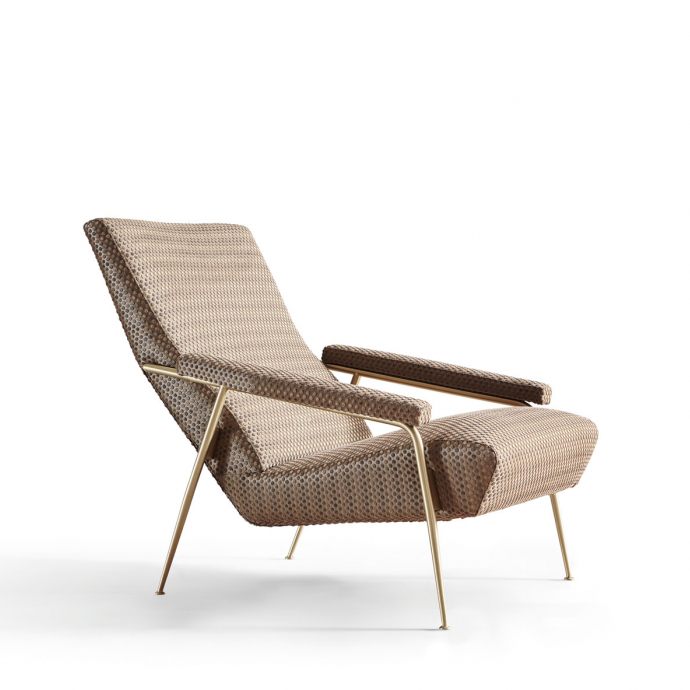 The fabric, designed by Ponti in 1934, reinterprets the centuries-old technique of velvet, updating it with contemporary patterns, such as the tight sequences of staggered stamps in colour gradation. The D.153.1 armchair enriches the furnishings of the Gio Ponti Collection, presented at the Salone del Mobile 2012.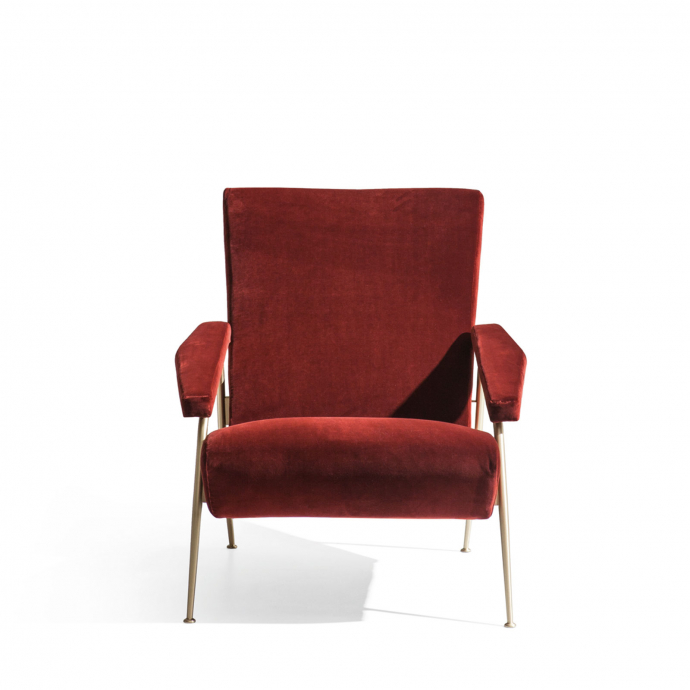 Gio Ponti
Giovanni Ponti, known as Gio (Milan, 18 November 1891 – Milan, 16 September 1979), is considered one of the masters of Italian architecture, and was also one of the most important designers and essayists of the 20th century.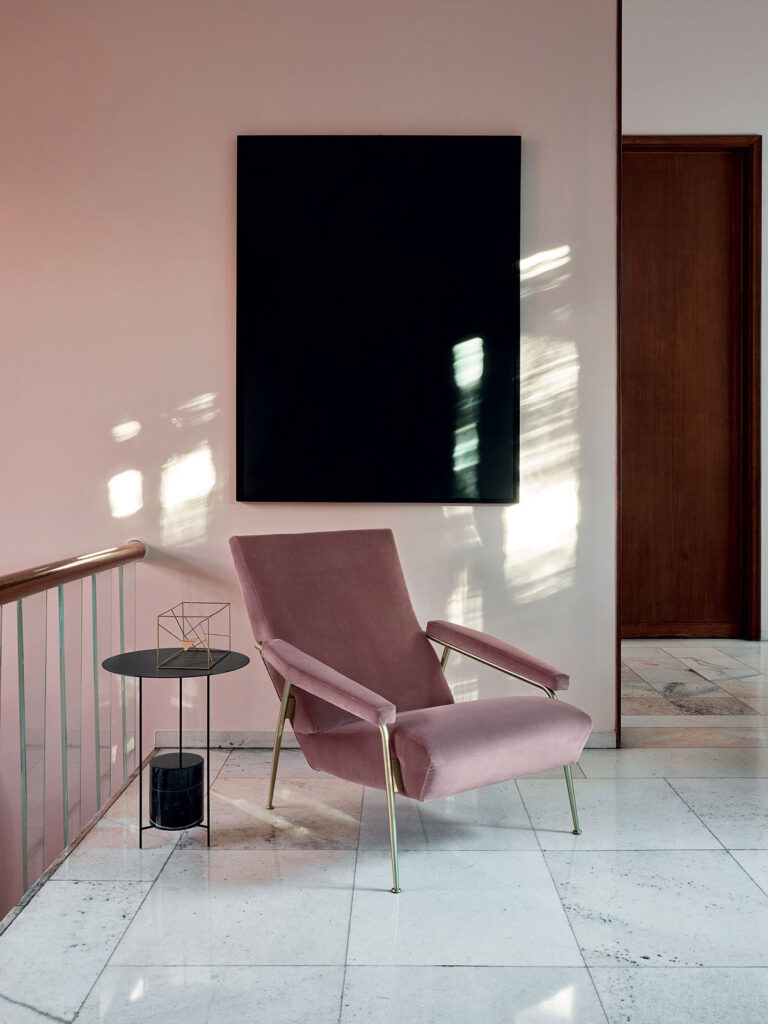 In addition to the great architectural works that bear his unmistakable signature, he also produced a vast amount of furniture, as can be seen in his three Milanese homes, completely furnished 'à la Ponti': the one in Via Randaccio in 1925, Casa Laporte in 1926 in Via Brin and the last, in 1957, in Via Dezza, the 'manifesto' of his domestic design.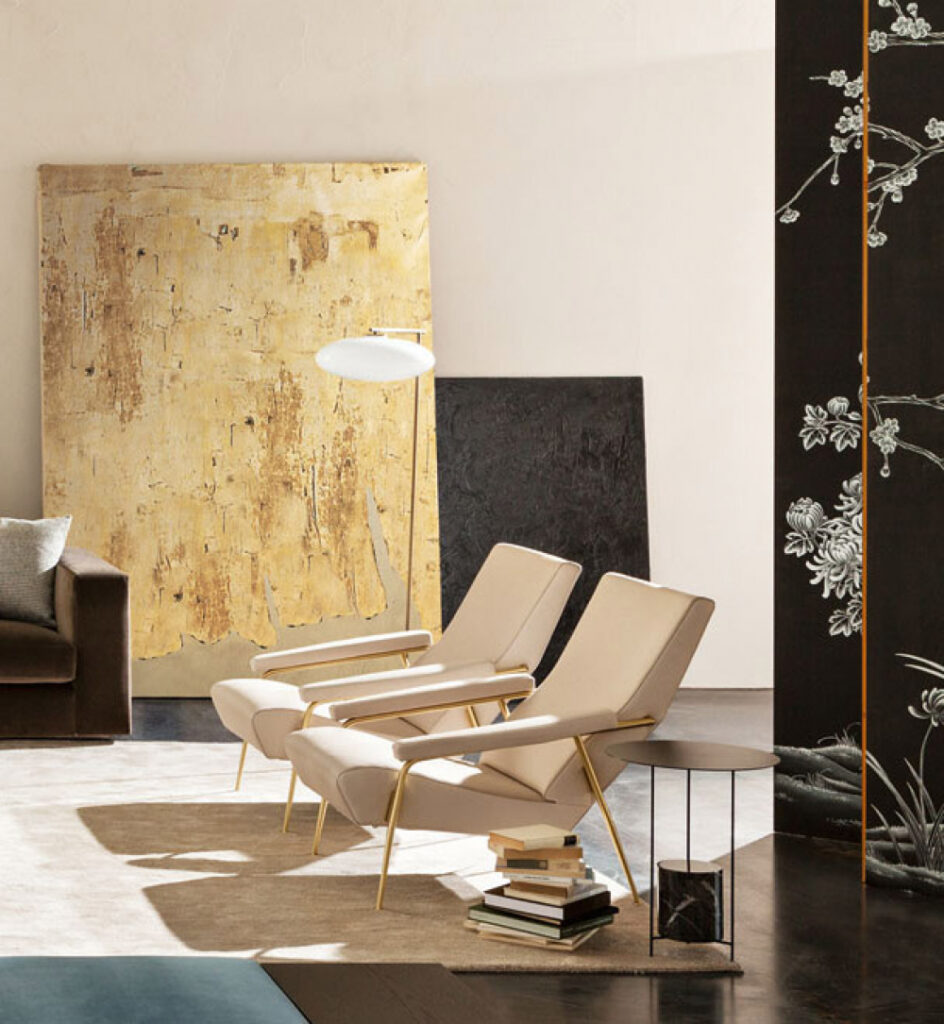 Uncover the timeless beauty of Gio Ponti's iconic armchair. A classic design that transcends trends, its curved lines and graceful silhouette make for a perfect addition to any home. Molteni D.153 armchair is available on request on LOMUARREDI'S SHOP
If you liked our blog post "Molteni D.153 Armchair" have also a look at The Best Italian Luxury Kitchen Brands