The 10 trendiest tables of 2021: let's discover together the design tables that will be in vogue this year!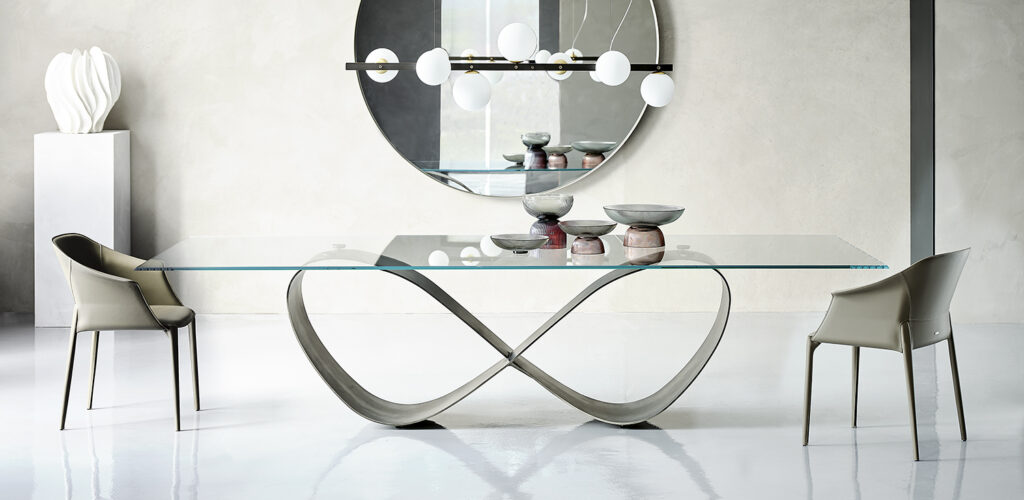 Choosing a piece of designer furniture is always an investment and a winning choice, as the quality of the materials, the elegant style, the versatility and multi-functionality are able to last over time and adapt to trends.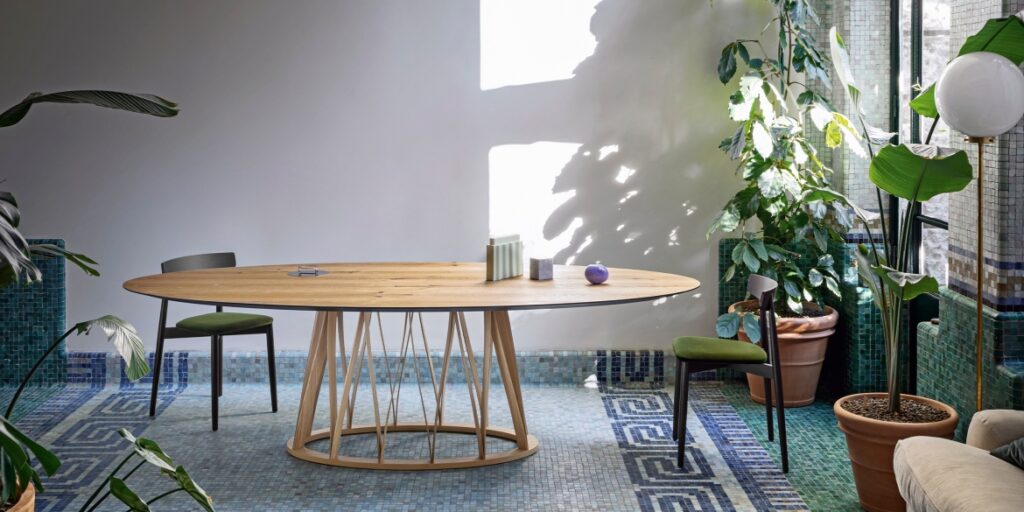 In addition, designer furniture increases in value over time, especially tables, which are essential and indispensable pieces of furniture in a home that must be functional, aesthetically pleasing and of high quality.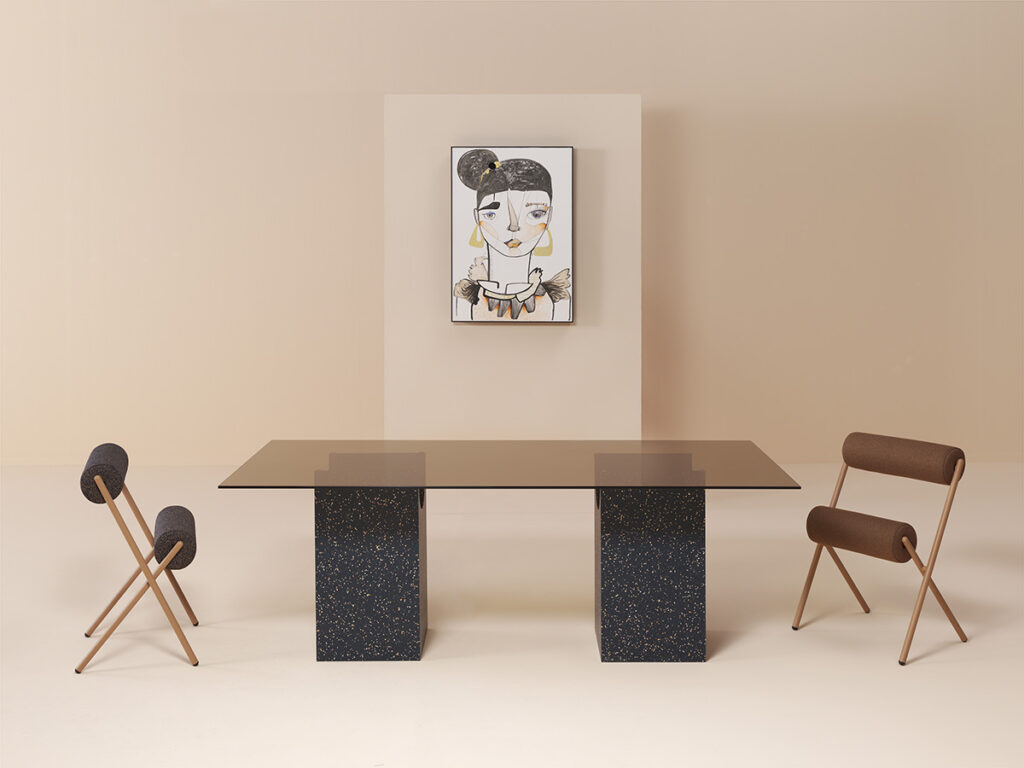 Let's discover together the 10 design tables that will lay down the law in 2021; an explosive mix of quality, aesthetic research and attention to detail. Let yourself be inspired!
Atlantis Crystalart is a magnificent and luxurious table; the modern, linear and essential design blends with the refined details of the artistic glass top and the embossed painted steel base.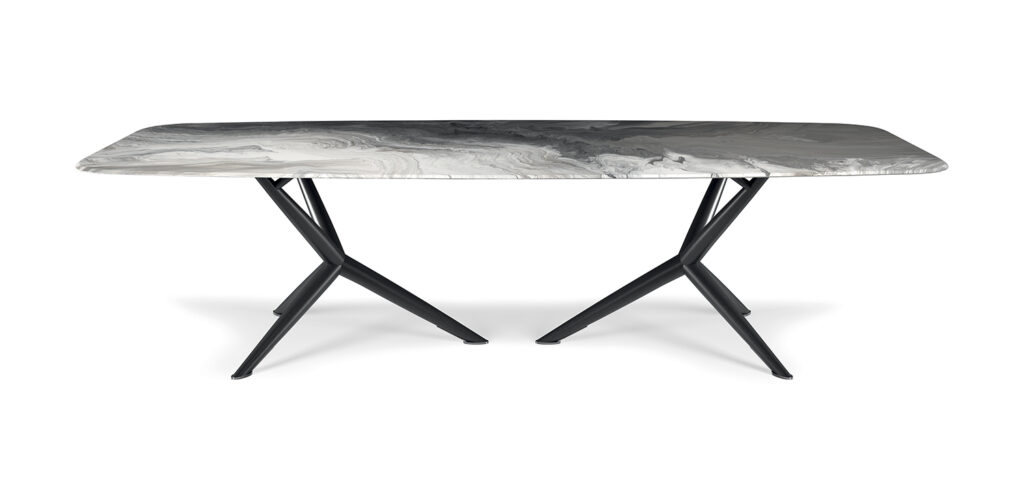 In this new version of Big Table made (in 2019) to celebrate the 10th anniversary of Alain Gilles work the marble top is available with a strong graphic pattern and colours with extraordinary intensity. The top is combined with the steel base painted in the same color.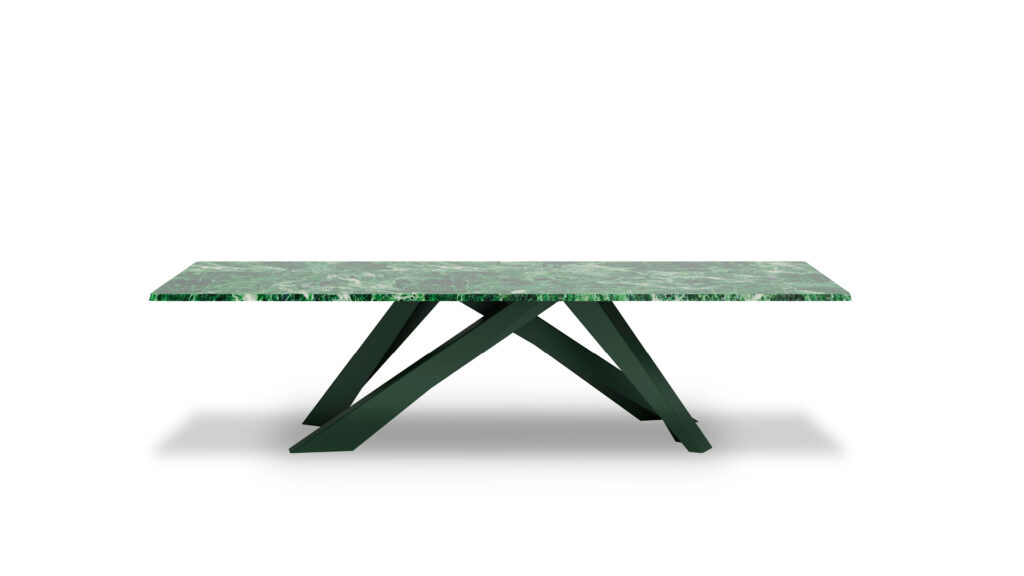 Art is famous for its rational and geometric design; the trapezoidal metal base is elegantly combined with the lightness of the top available in various finishes: wood, crystal or ceramic.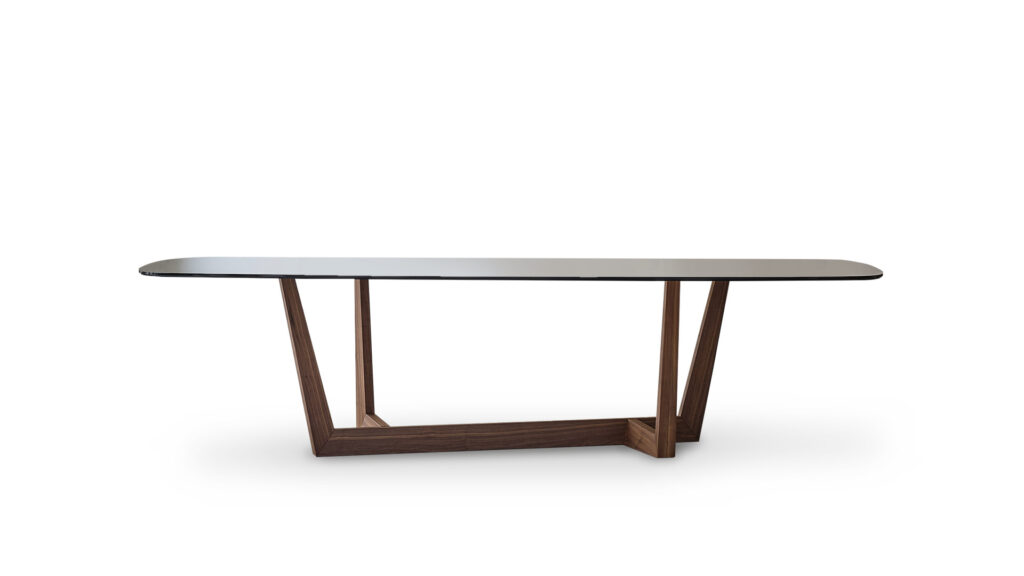 Gordon represents lightness combined with class and elegance; the base is sophisticated and modern, the top linear, light and essential. Gordon can also be used as a pure decorative element thanks to its grace and beauty.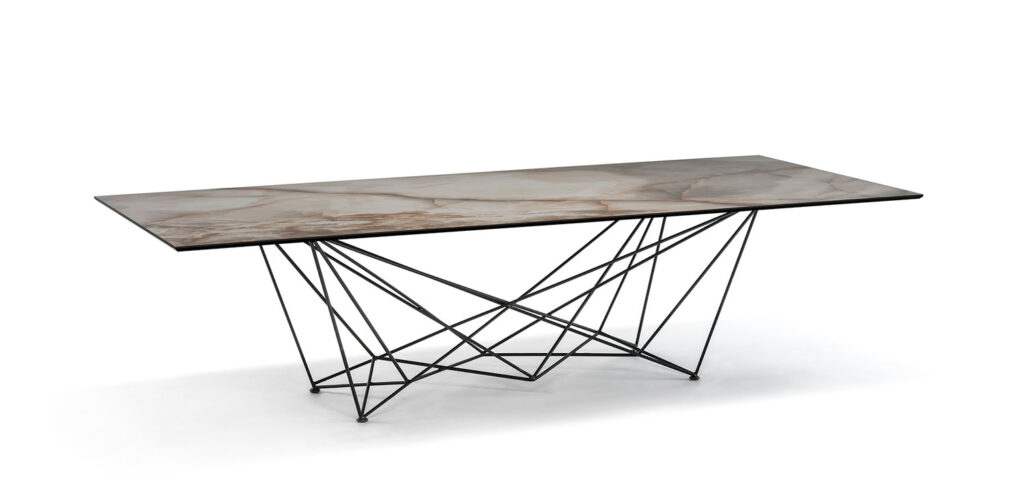 Juice is an elaborate table, original and informal but with a great visual effect; available in various finishes, it adapts well to various styles, from classic to modern to contemporary. Moreover, the versatility of its design also allows it to be used in offices.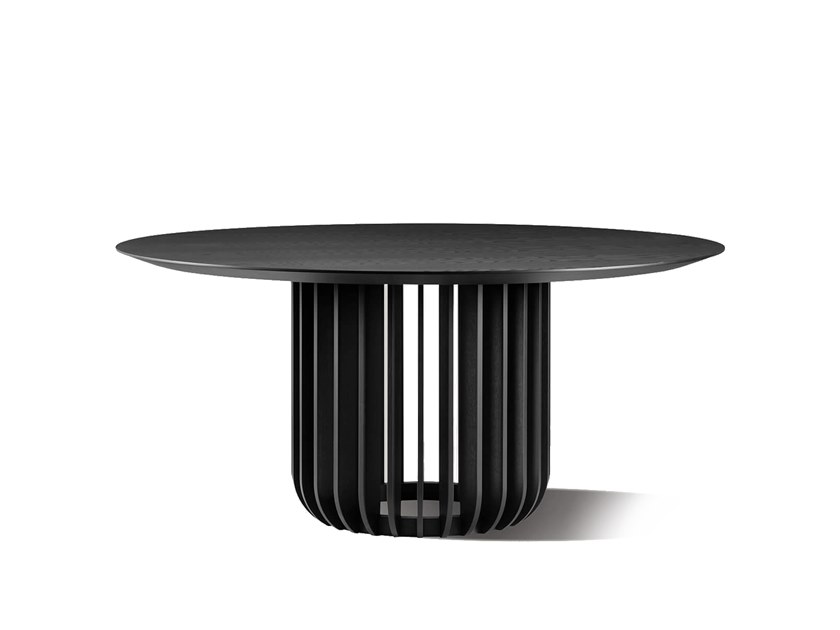 Barry, a sophisticated table with a strong personality and extremely versatile, in fact some models are used as office or conference tables; the Palladio Moro top finish gives Barry a unique touch of class.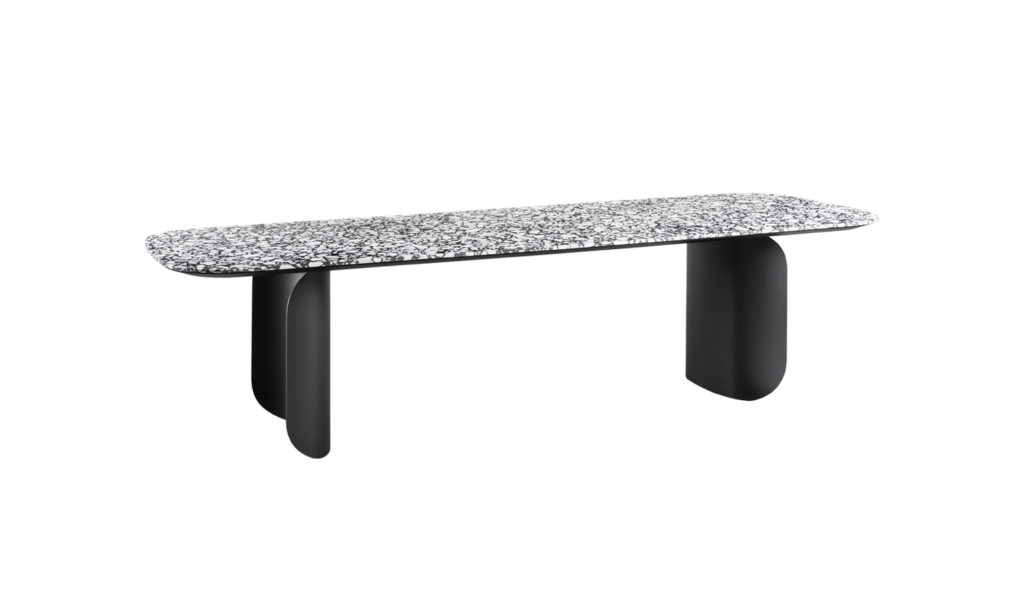 The Concorde table needs little introduction as it is a true design icon and the ultimate luxury dining table. Simple in its form, exclusive in the quality of its finishes (wood and marble) and imitated worldwide.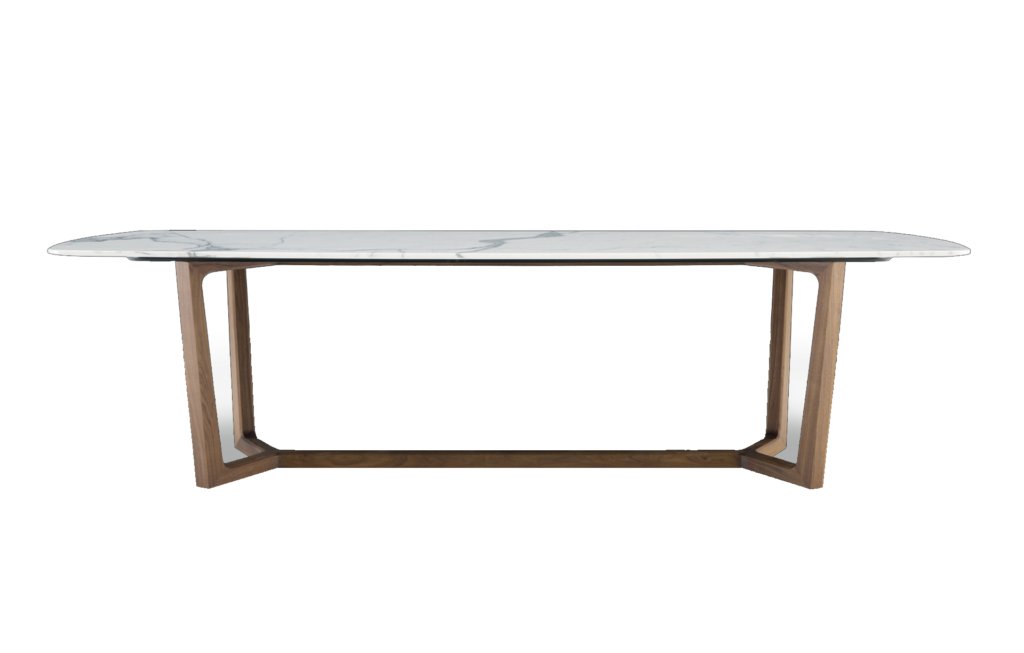 Zefiro is a table with a contemporary design and extremely versatile, thanks to the wide range of sizes and materials with which it can be made, it lends itself to fit stylishly and elegantly into any environment and to meet the most diverse needs.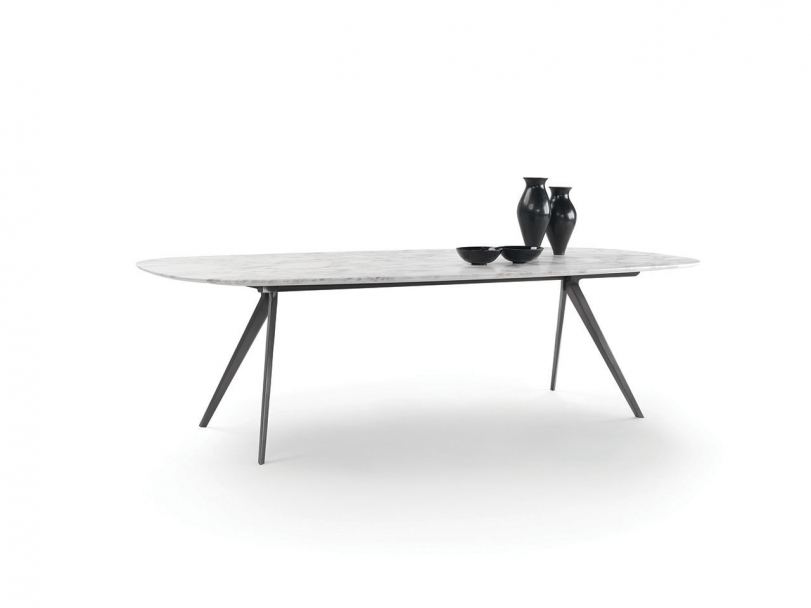 An iconic table, Element is an emblem of purity and poetry, a synthesis of the design style of visionary designer Tokujn Yoshioka. The central support, poised between the two horizontal elements, defies gravity, suspended between earth and sky and between past and future.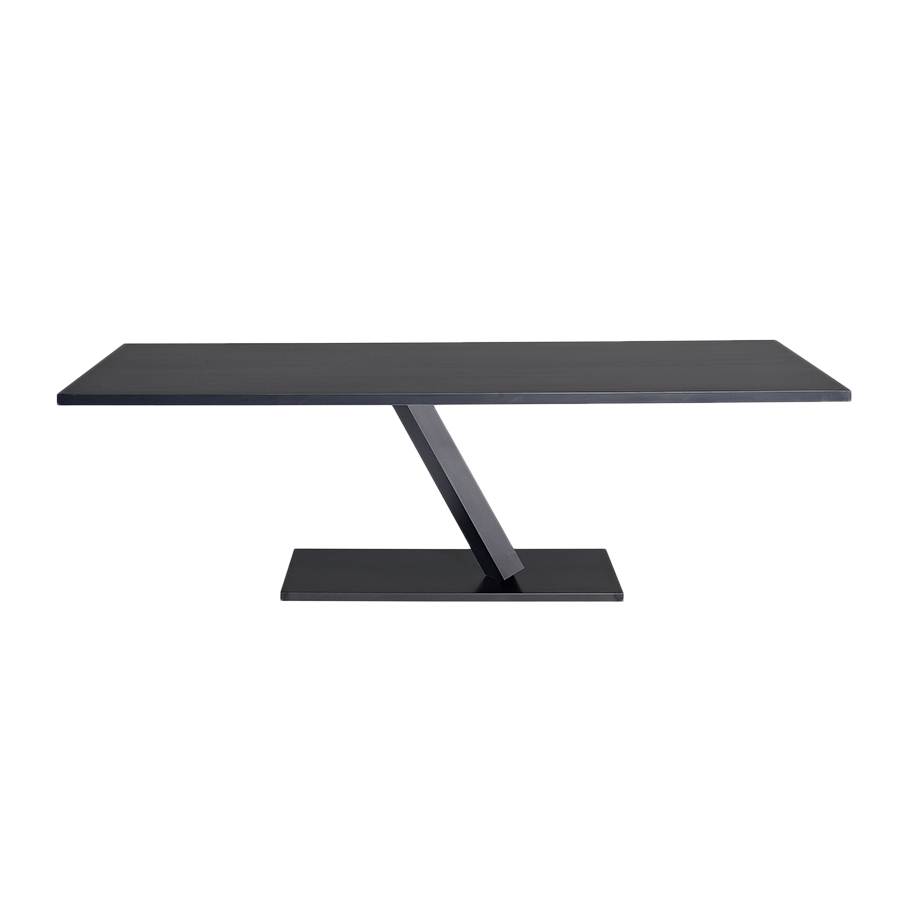 Saarinen is undoubtedly the most famous, iconic, imitated and stylish table on the list "The 10 trendiest tables of 2021". Designed by one of the world's greatest designers, Eero Saarinen, it has become a must have for collectors of designer furniture.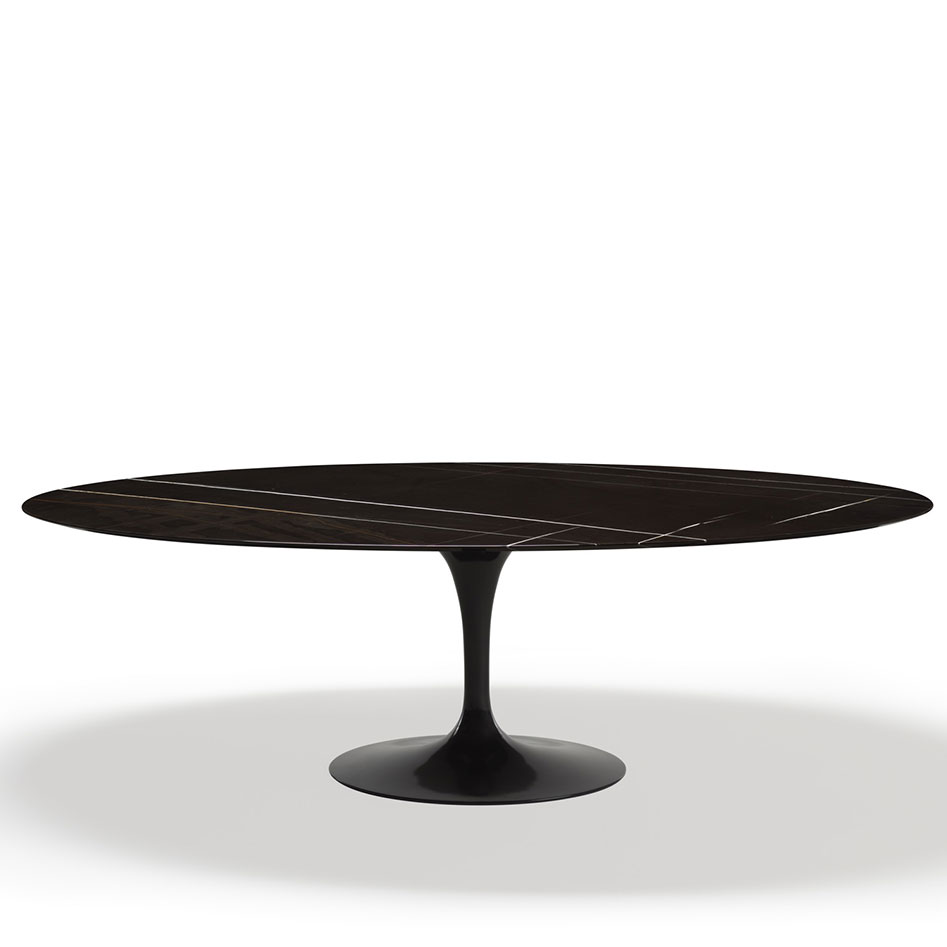 If you liked our blog post "The 10 Trendiest Tables of 2021" have also a look at In&Out Solutions for the Home.