Ideas to decorate a cosy bedroom: a welcoming nest in a few steps.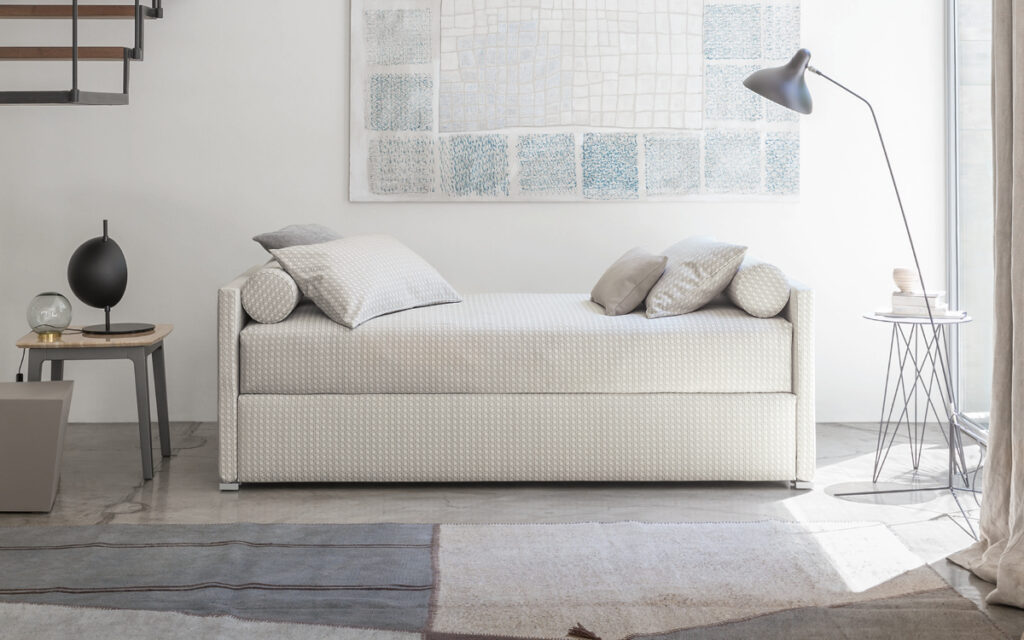 Relaxing in our own bedroom for a deep and restful sleep able to give us new energy: this is everyone's dream, maybe at the end of a long day of work. To make it come true, it is important to furnish the room with care, creating a relaxing and restorative environment.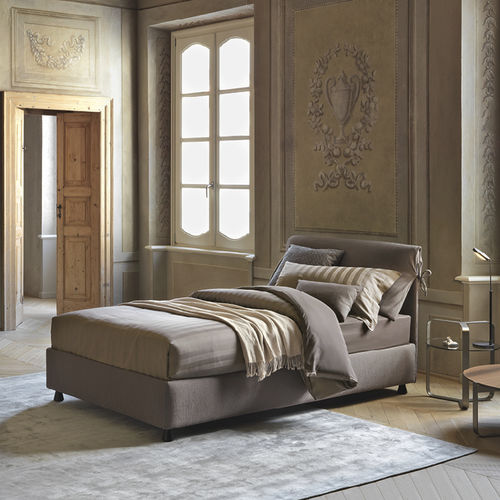 There is no need to ask for help from a specialised designer or interior architect to create a warm and welcoming environment, capable of giving peace and serenity: just follow a few style tricks and work on a few simple details.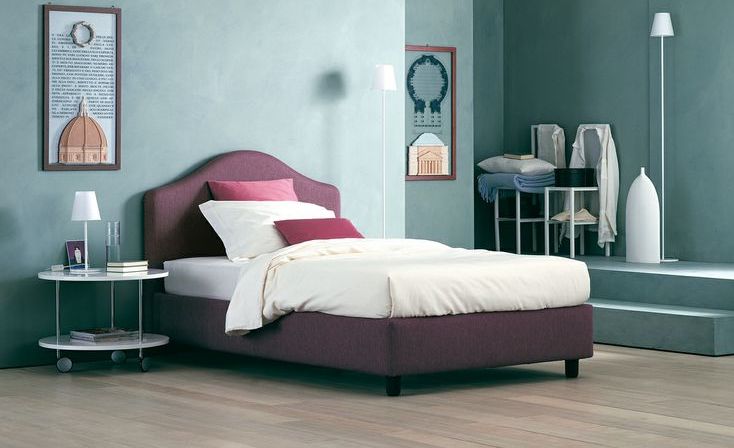 Decorate the walls.
If you desire to change the colour of the walls, we recommend relaxing colours such as blue and light blue; or very soft colours such as cream, pastel green or lilac.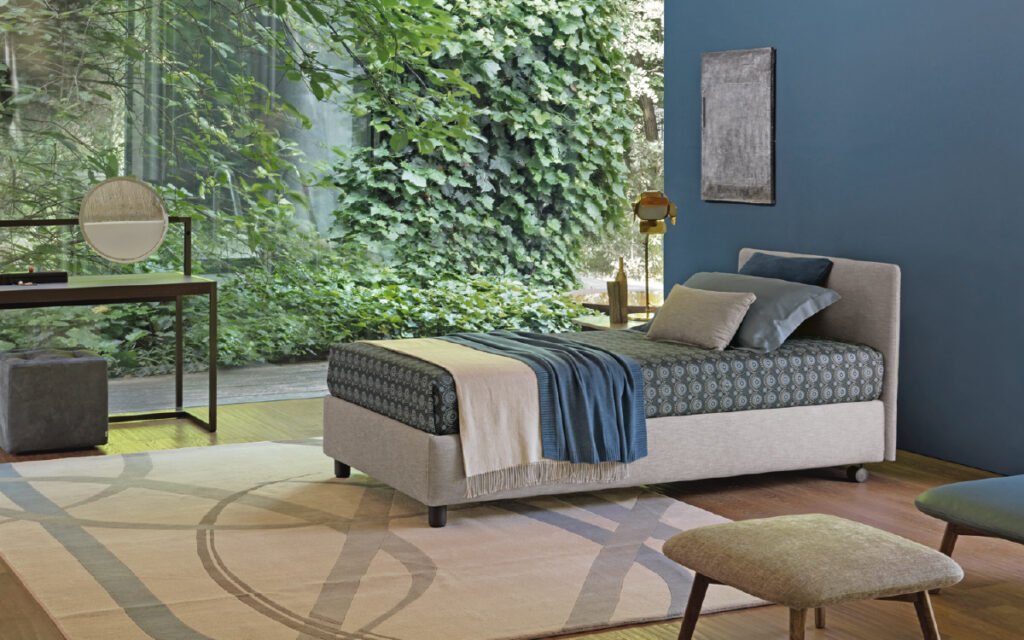 Another idea could be to consider wallpaper, or wood-panelled walls or stylized floral decorations for a minimal and personalised style.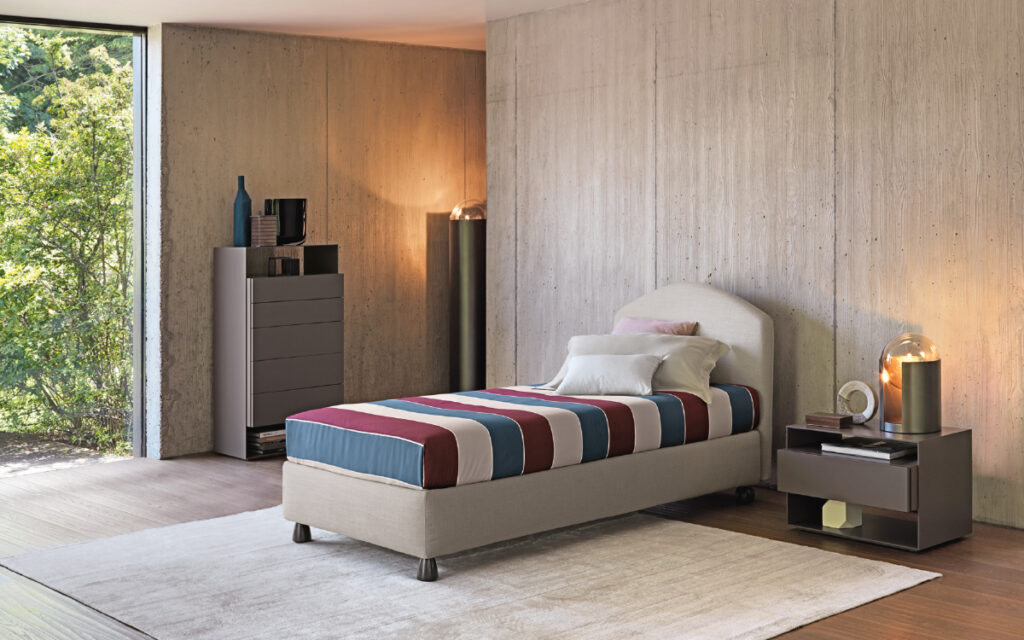 Decorative Elements.
Equally important are the furnishing accessories. If space permits, it is possible to furnish the room with a refined and elegant pouf and footrest. Placed near a coffee table, they will create a corner of privacy and relaxation where you can dedicate yourself to your hobbies, from reading to listening to music.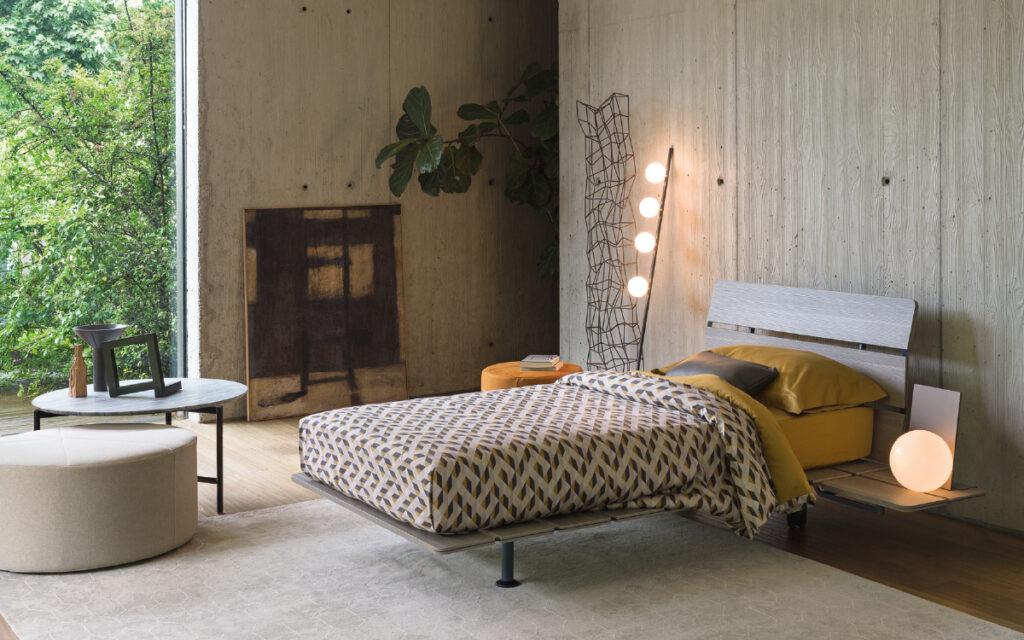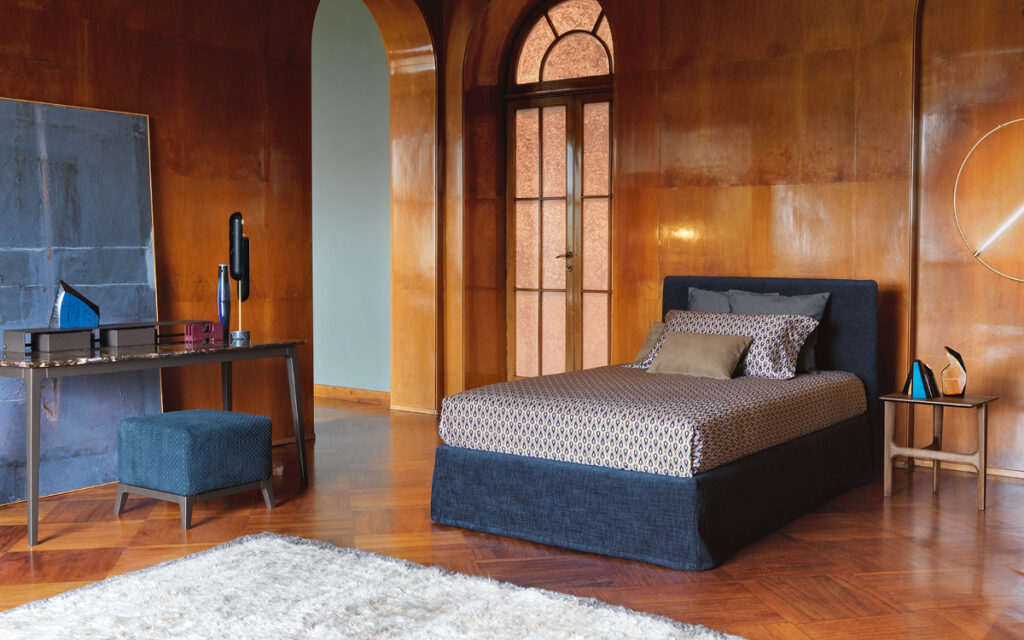 The Upholstery.
But in the bedroom the real protagonists are the fabrics, i.e. the upholstery of the bed, curtains, rug and furnishing accessories: choosing the right ones means revolutionizing the appearance of the room in a single stroke.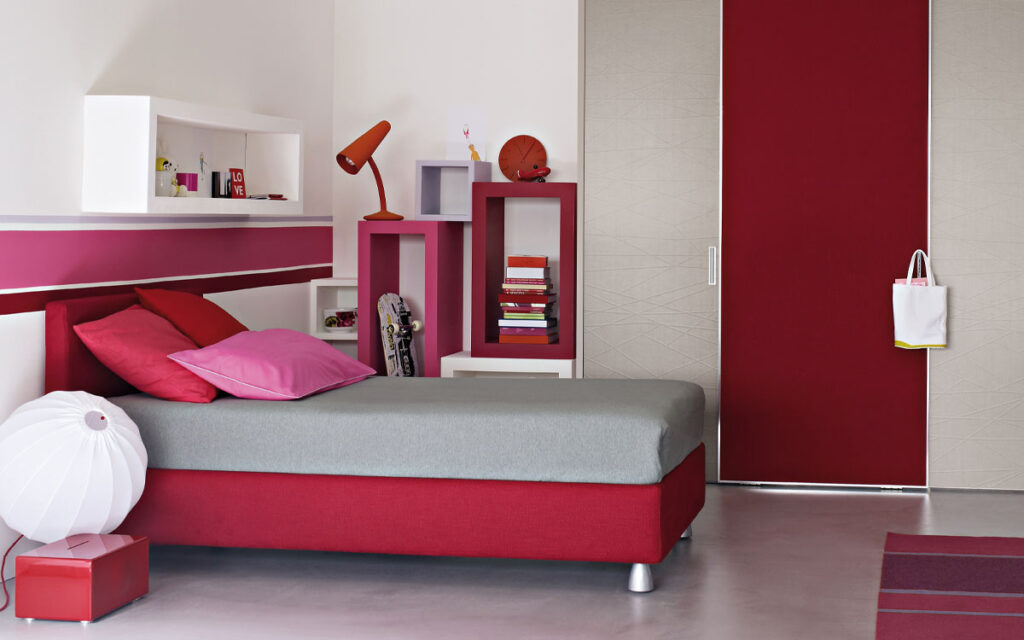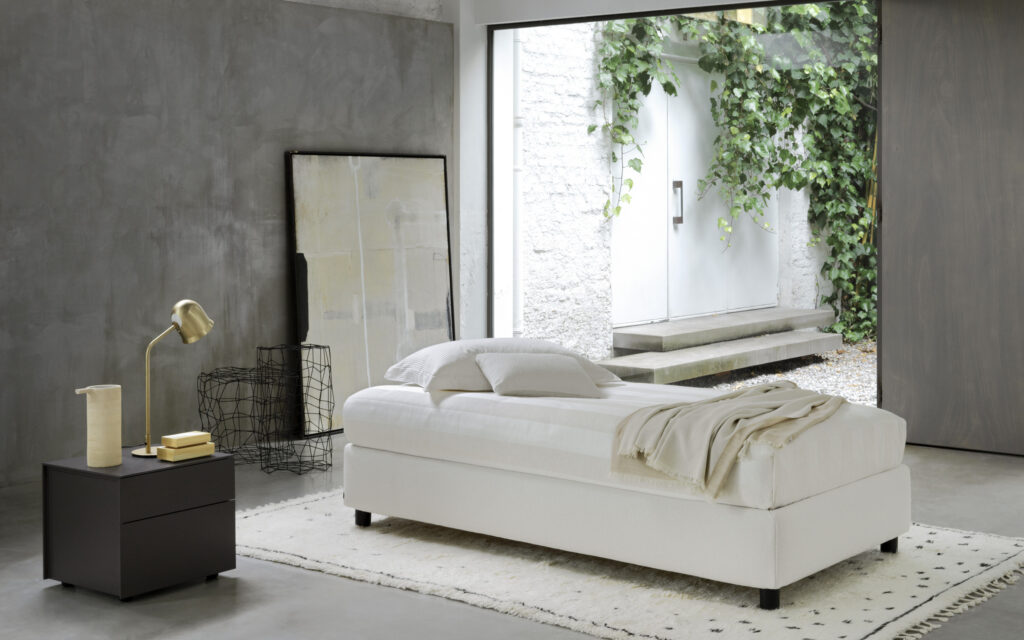 Cushions and Pillows.
To complete the bed area there are soft pillows to be placed over the blankets. The most appreciated are the rectangular or square ones which, if combined correctly with the linen and the walls of the room, can recreate suggestive plays of colour and make the room welcoming as well as chic.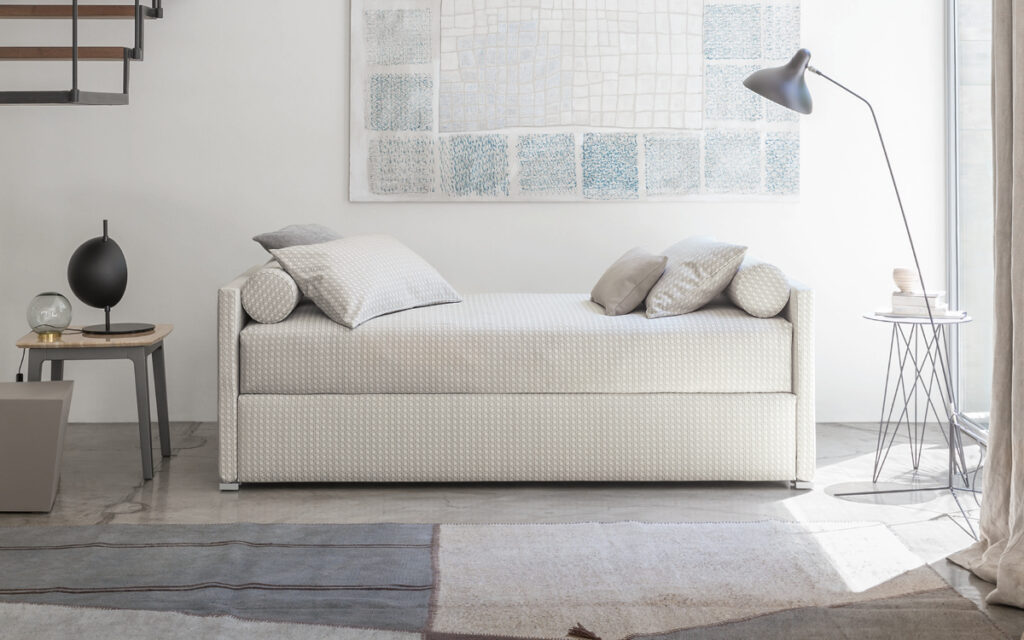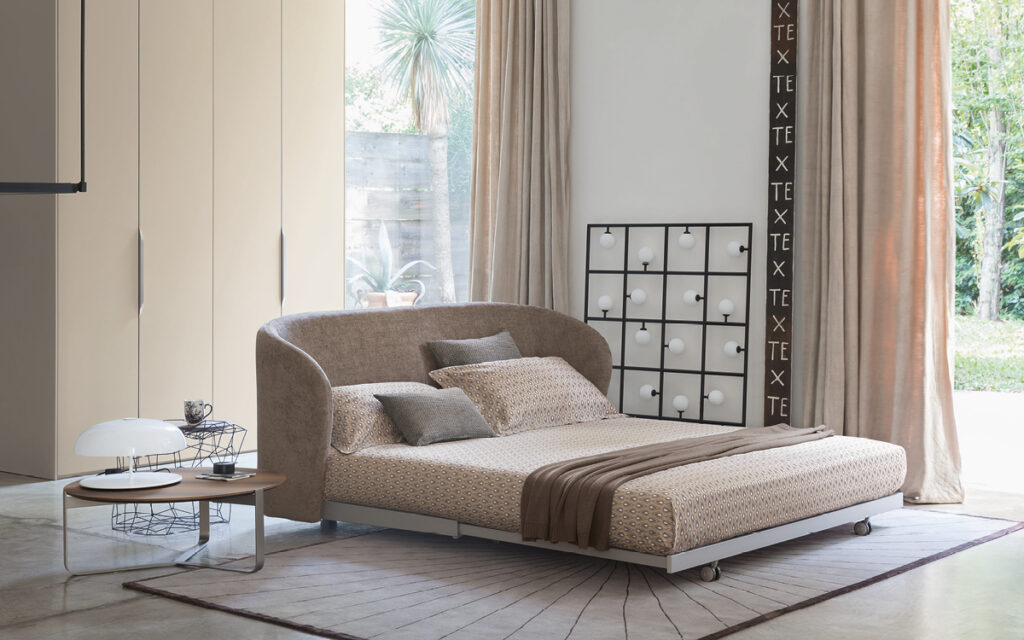 All the products in the pictures: Flou collection.
If you liked our blog post "Ideas to Decorate a Cozy Bedroom", have also a look at Why are Upholstered Beds so Popular?
Get a look at our bed collection on Lomuarredi's shop