An explosion of colours. Story of an ideal apartment in the heart of New York.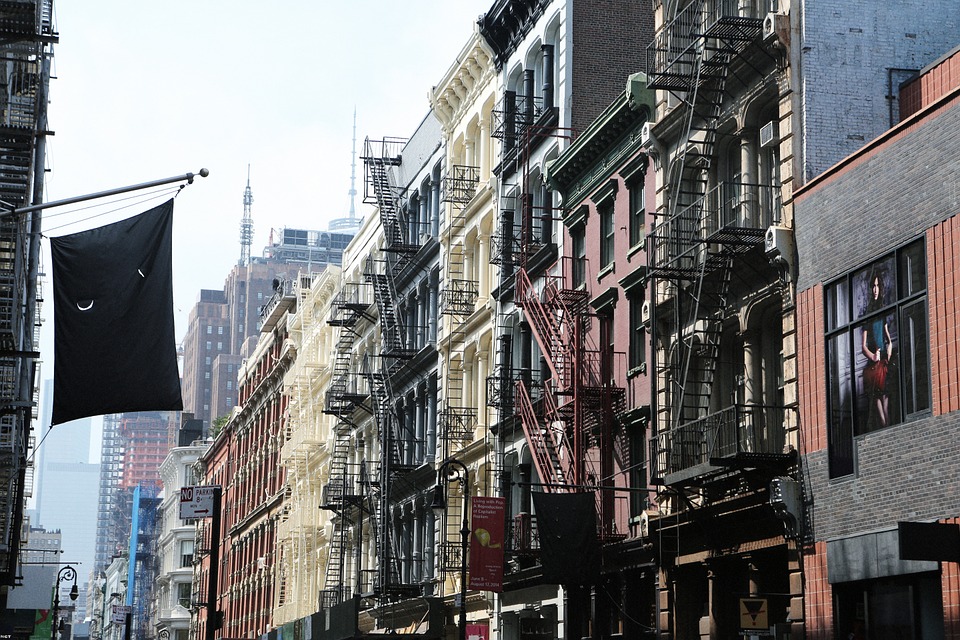 The famous architect Gio Ponti, in 1957 wrote the quote "Architecture is colourless and what you are working on is the environment, on landscaping". Just three years earlier, precisely in 1954, Ettore Sottsass complained about the exclusive interest in structure displayed by modern architects, crying out for them to consider "a setting in the normal sense of the word", and thus one made up of colours and emotional intensities that go well beyond any structural reality. He also added "By dint of whitening walls, of brightening things up and wanting more light, the significance of colours in architecture has almost been lost".
Product in the picture: Barnaby Sofa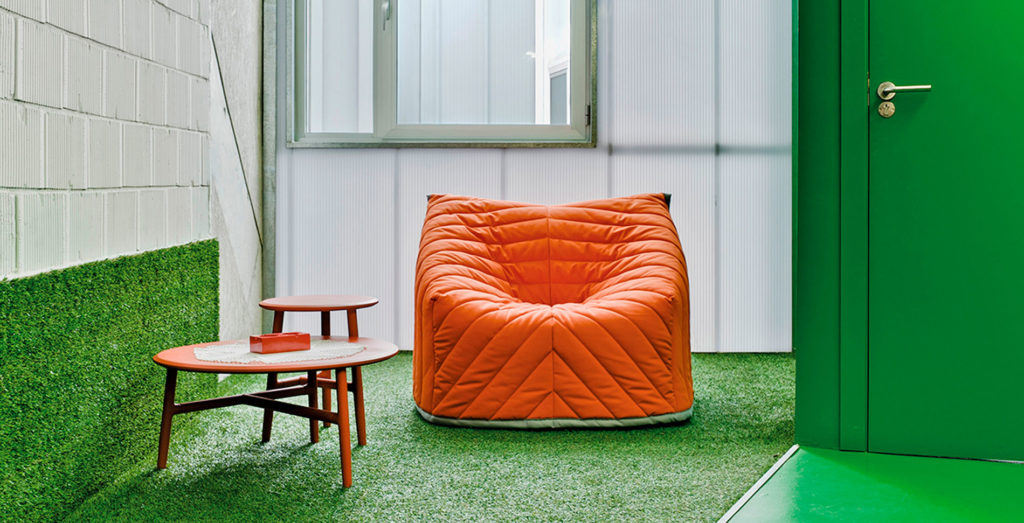 These are old questions that are still relevant and even in one of the emblematic settings of contemporary global living , such as a very high end real-estate development in the heart of a metropolis, colour has been used to show how a setting can be transformed into a "domestic landscaping" and liberated from the abstractions of the structure that contains it.
Product in the picture: Illo Table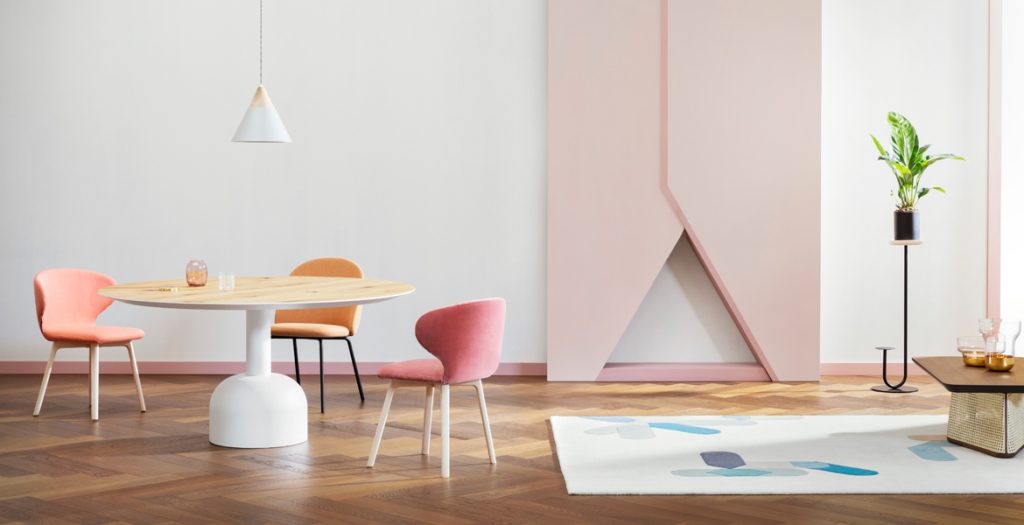 Product in the picture: Lem Sofa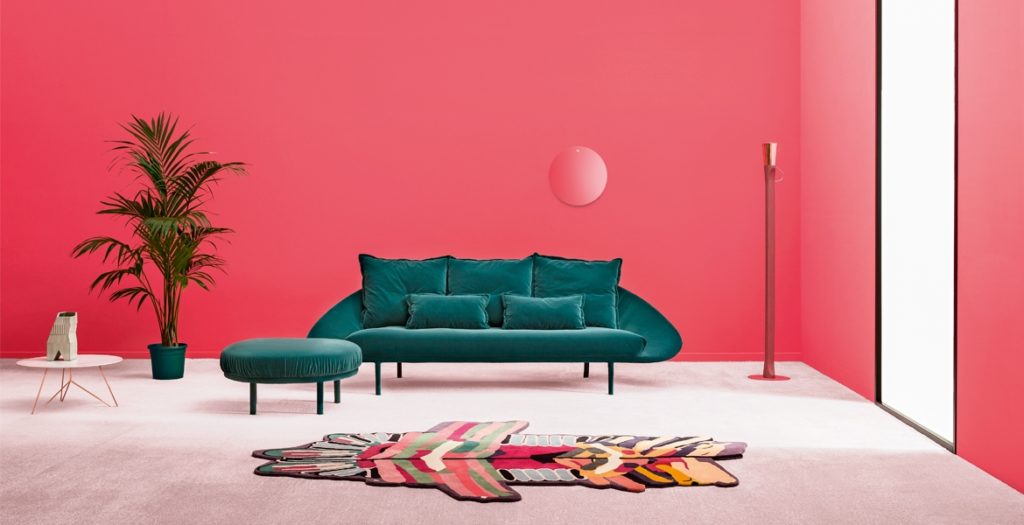 "Entering a room with the right colours is like enjoying a balanced meal or listening to a suggestive piece of music: a pleasure for the senses, in which to linger is pleasant and refreshing. If managed with care, colour is no less important than a piece of furniture or the correct arrangement of the furniture, but it becomes a basic element to make a space alive and welcoming."   Stephanie Hoppen
Product in the pictures: Mousse Sofa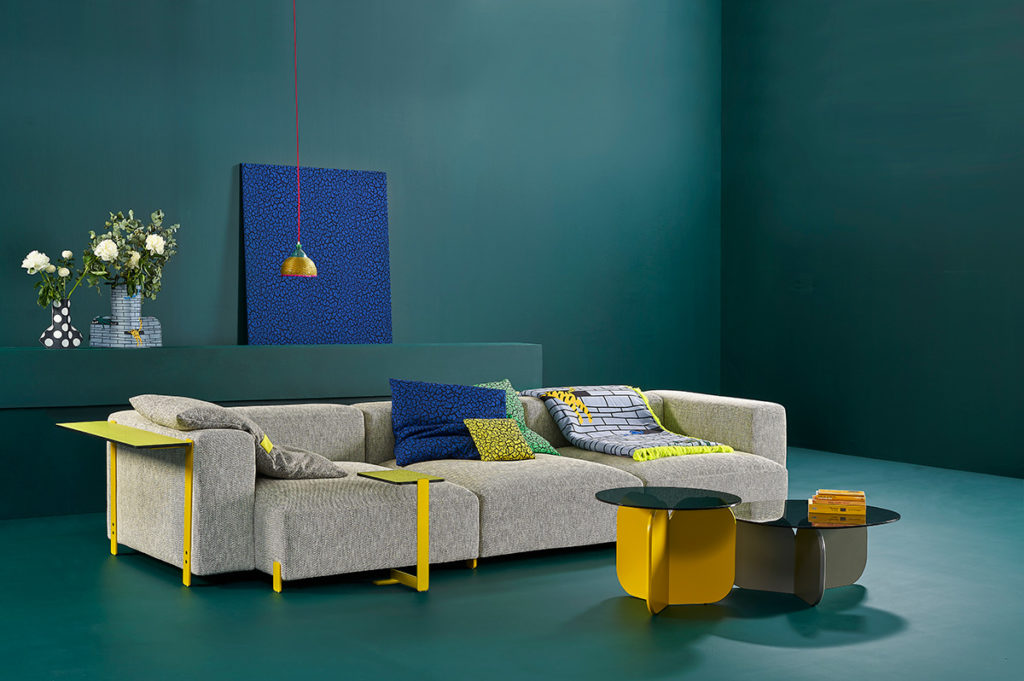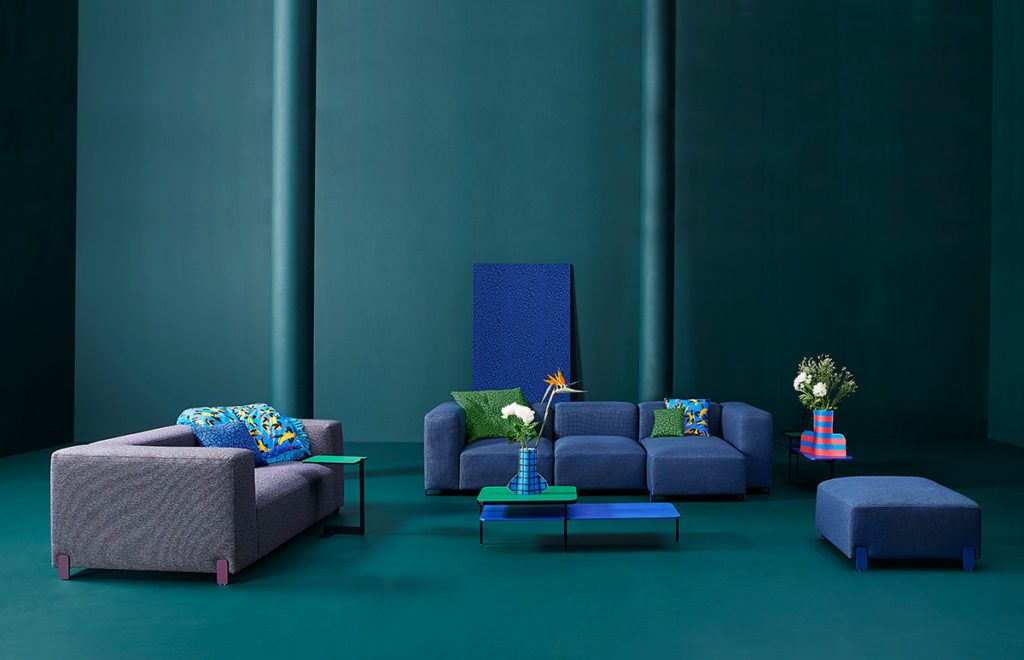 Feminine but not cloying, the shades of pink, raspberry and red never go unnoticed. The tonality of the raspberry includes the fruity nuances of cherry but also tomato and can be well combined with white, blue and gray creating lively and elegant atmospheres without ever compromising the visual impact of the environment.
Product in the picture: Shiko Magnum Bed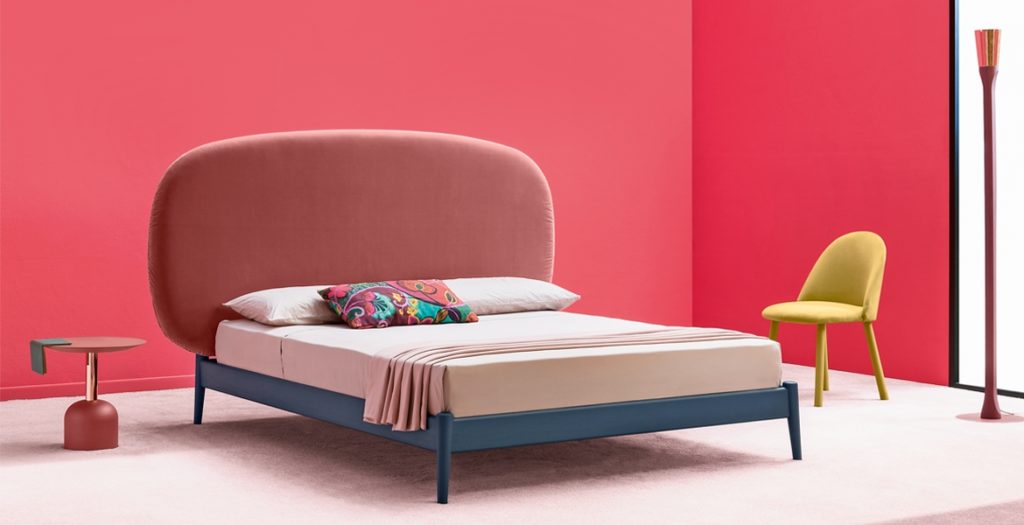 A return of colour is in progress. The season of neutral and clear colours is not over, yet new, subtle chromatic nuances are beginning to creep in and replace classic preferences, to create warm, welcoming and lively environments.
If you liked our article "An Explosion Of Colours", visit our online shop Lomuarredi