The perfect outdoor gathering spot: Emu Carousel armchairs.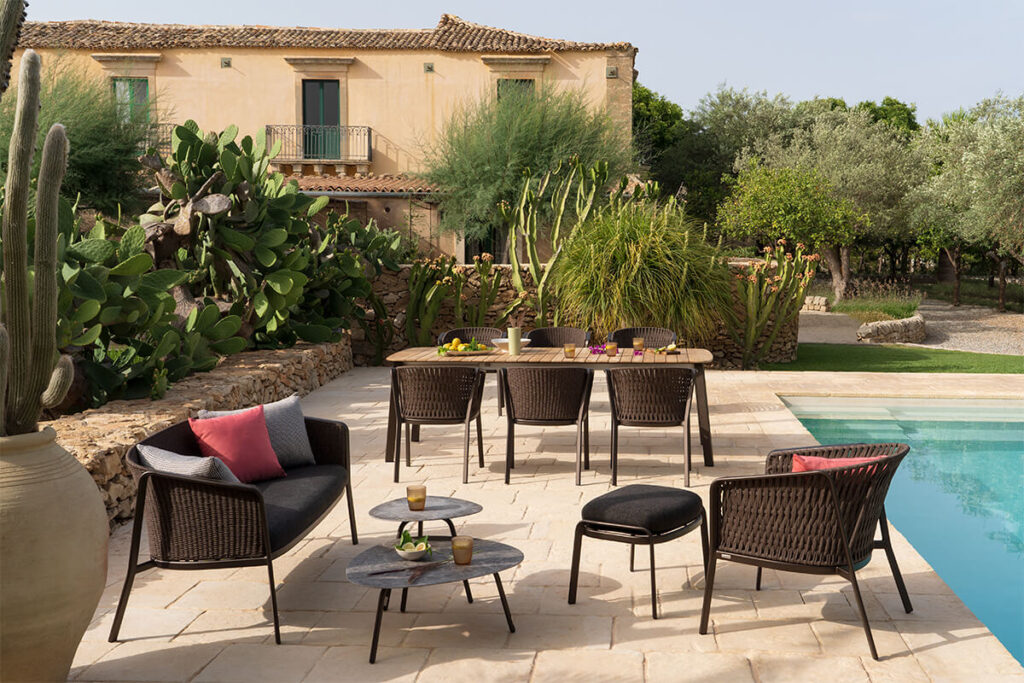 The Carousel collection consists of four dining armchair versions and three lounge armchair versions. The trestle frame is made of tubular aluminium. The seat, consisting of an aluminium alloy sheet that is upholstered to give it a clean shape, is subsequently fixed to the aluminium structure by structural welding, performed using TIG technology, which gives it particular strength as well as a better standard of aesthetics.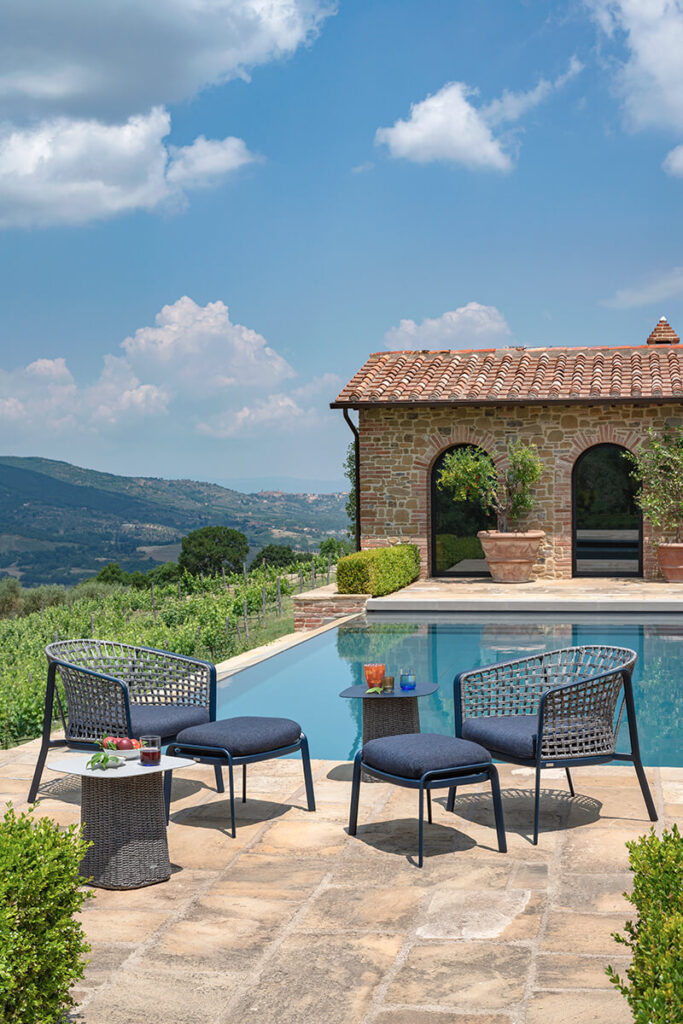 The backrest structure is made of steel and is the support on which the decorative weaves in the various materials are made. All selected materials guarantee resistance and colour stability. These materials guarantee water repellency, which is why the product is particularly suitable for all uses in marine environments and extreme climatic conditions.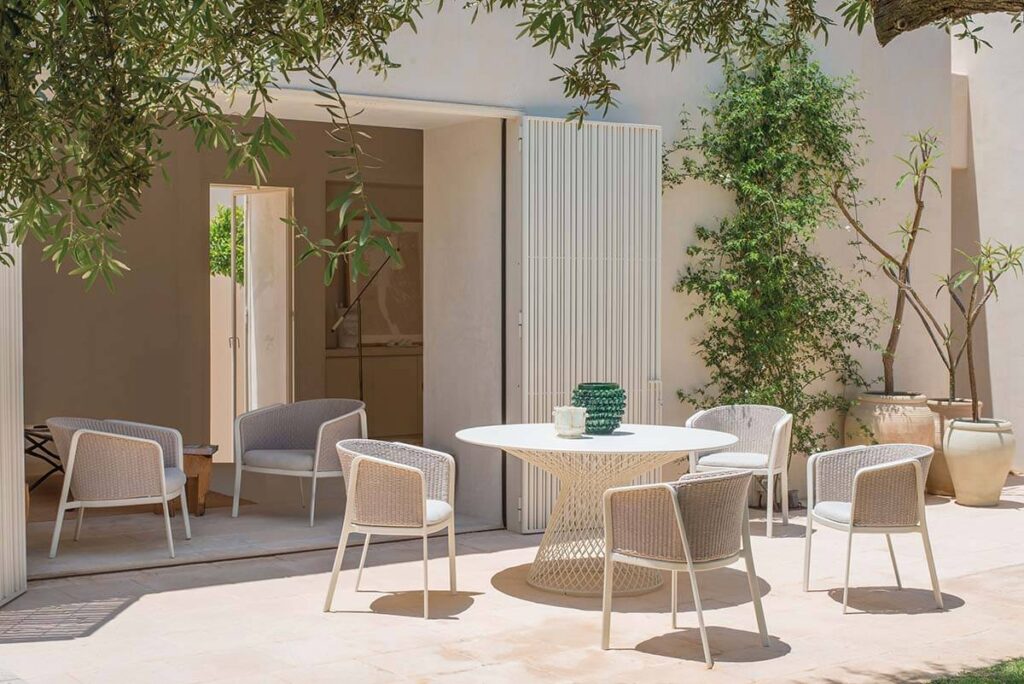 Discover the perfect blend of style and comfort with our Emu Carousel outdoor armchairs collection. Enjoy a relaxing time in your garden while lounging on these stylish, lightweight chairs for long-lasting comfort.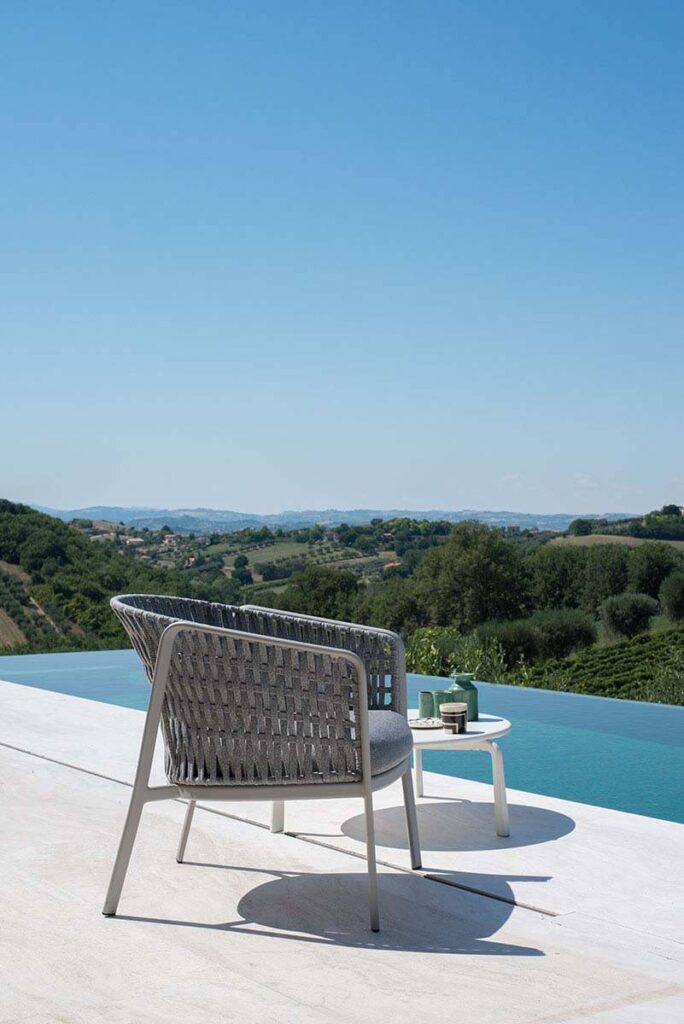 At first glance, the Emu Carousel outdoor armchairs collection looks like a classic design. But look closer and you'll find more:
–  Weather-resistant materials
–  Design that allows for maximum comfort & stability
–  Variety of colors to fit any space
– A timeless style with modern features – perfect for your outdoor oasis!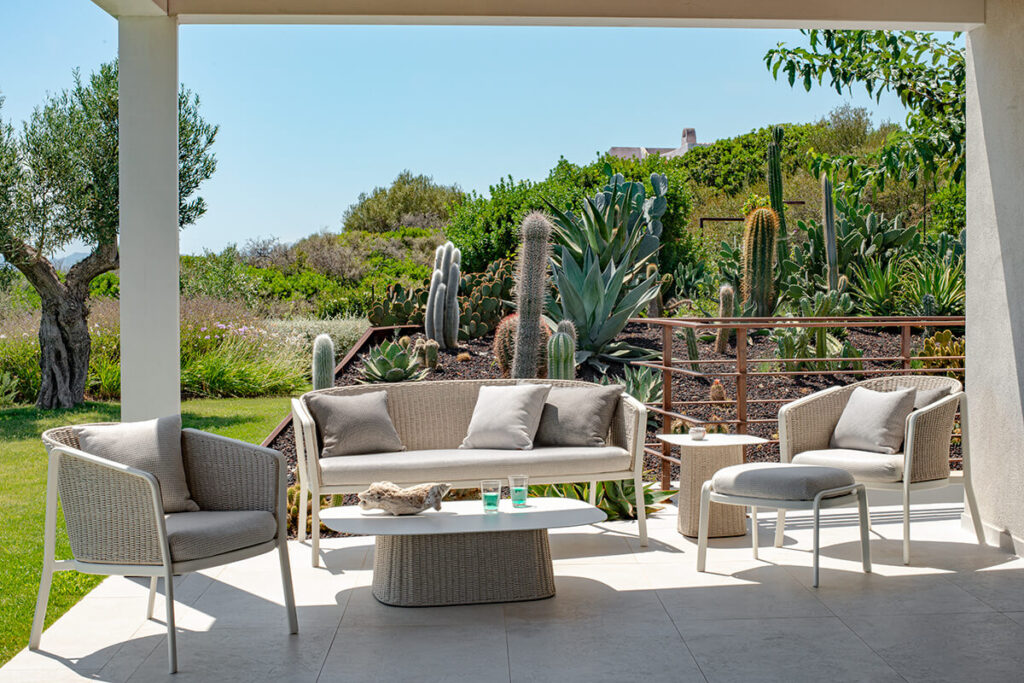 Discover the perfect outdoor seating solution that combines comfort, style, and durability: The Emu Carousel armchairs collection! Enjoy your patio all season long with these timeless pieces.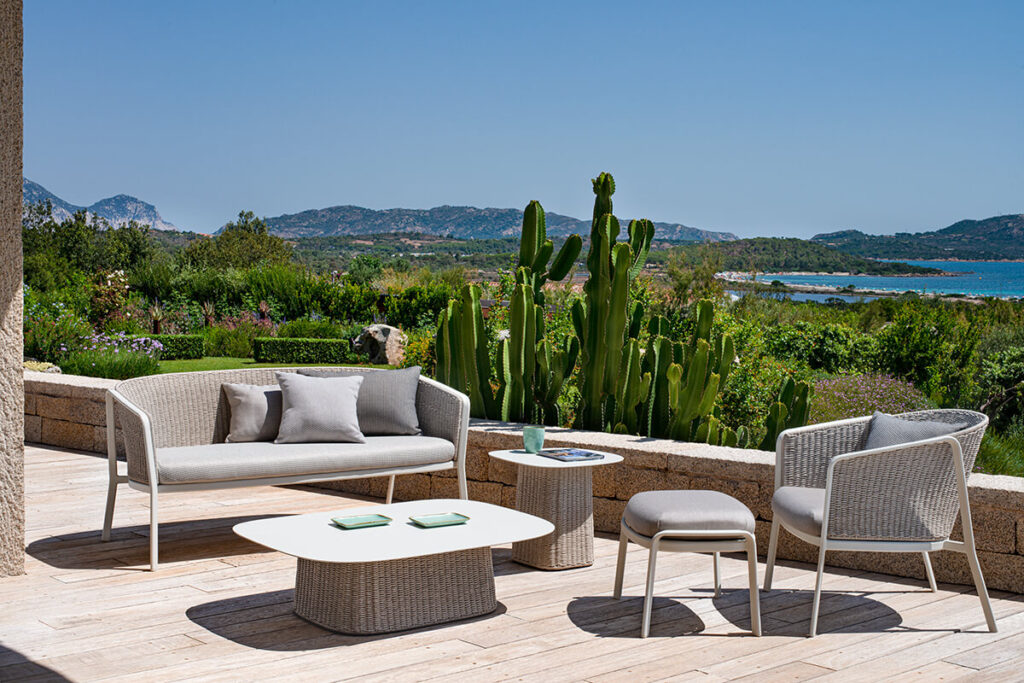 The Carousel collection by Emu is available on request in our shop LOMUARREDI
If you liked our blog post "Emu Carousel Armchairs Collection" have also a look at Paola Lenti Otto Armchair