Baxter Loren coffee table: a masterpiece of Italian know-how, an alchemy of material encounters.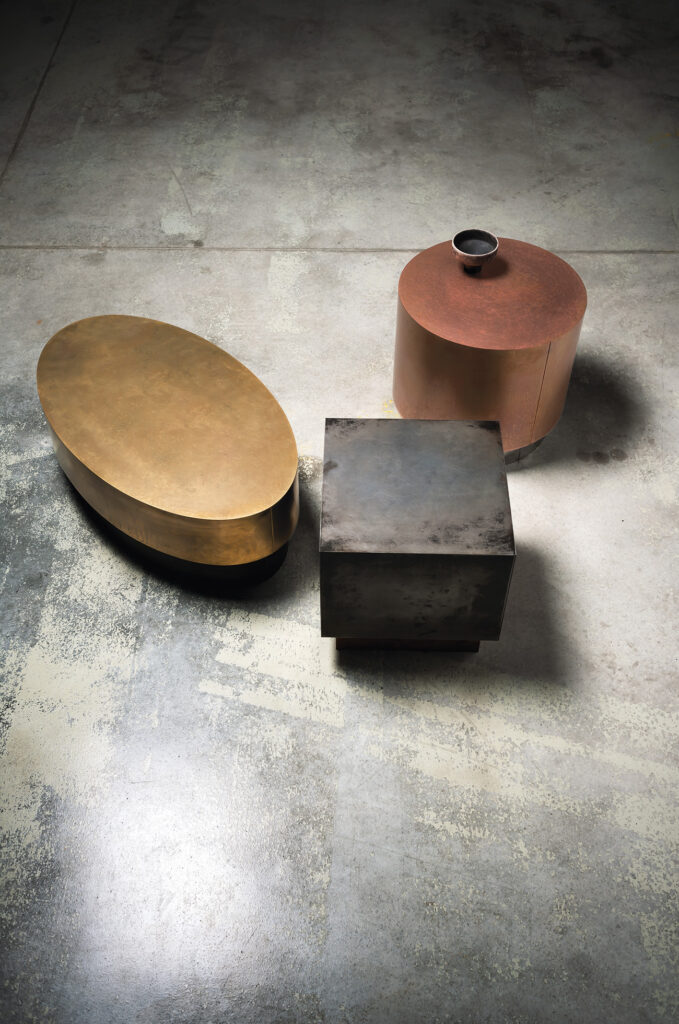 How Loren was born
Design as an exercise of the imagination: Loren. The coffee table designed in 2014 by the Draga&Aurel studio is a two-way leap in time. From the past it recovers and ennobles the alpacca, the "white copper" synthesized in the East in the seventeenth century and reinterpreted for Europeans by the Prussian iron masters in a very wide range of applications for decoration, updates it and gives it back a place of honor in the present. From the future it grasps the need for a fluid dimension to be applied to furniture – we are in the years of profiling, closed lines, the rhythm marked between full and empty, between room and room; it is revolutionary.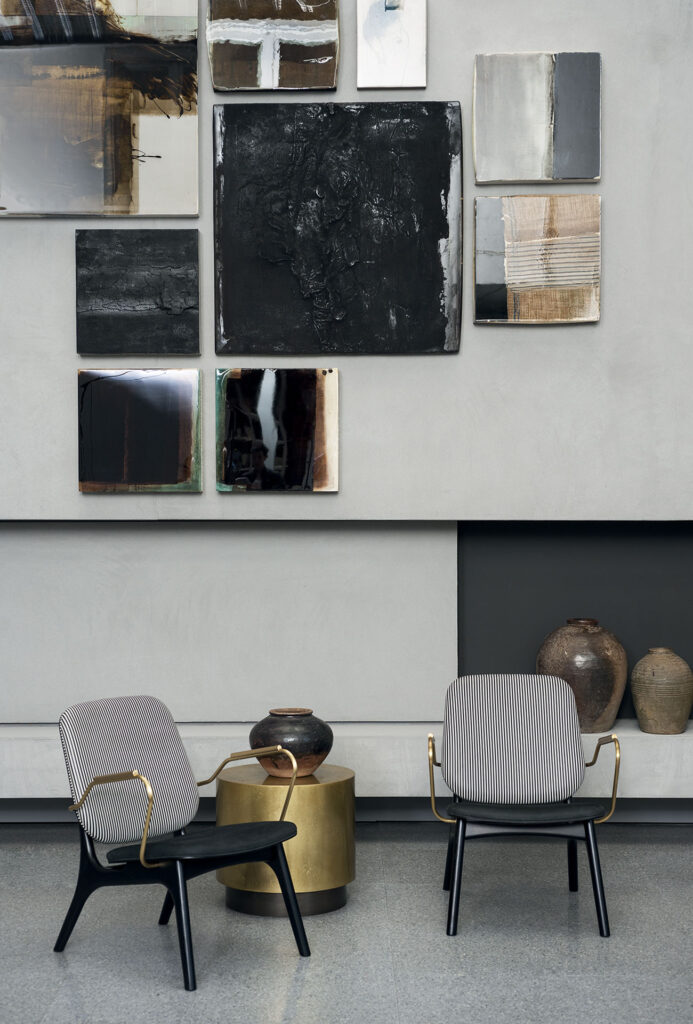 General features
Its silhouette, defined in the circle, in the square and in the oval, harmonizes in space, accompanying the gaze from one point of the environment to another, from the living room to the bedroom to the study. With its dented base, slightly smaller than the top, in contrast, Loren approaches us with an ironic trompe l'oeil effect and appears almost floating. Harmony of proportions, it is designed in different sizes, as well as its finishes are different.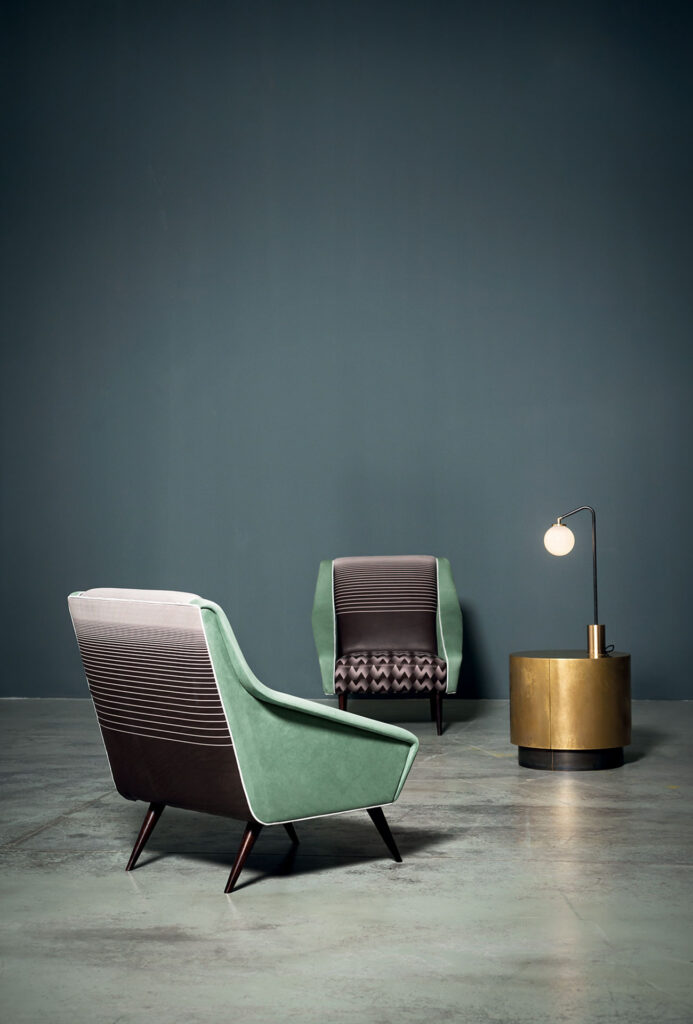 An exclusive icon
A masterpiece of Italian know-how, together with the pair of nickel silver and burnished nickel silver, this object finds surprising variations in copper, brass, and steel: it is an alchemy of material encounters, an invitation to touch the dense, welcoming depths of its surface, or to glide quickly among its flickering chrome plating.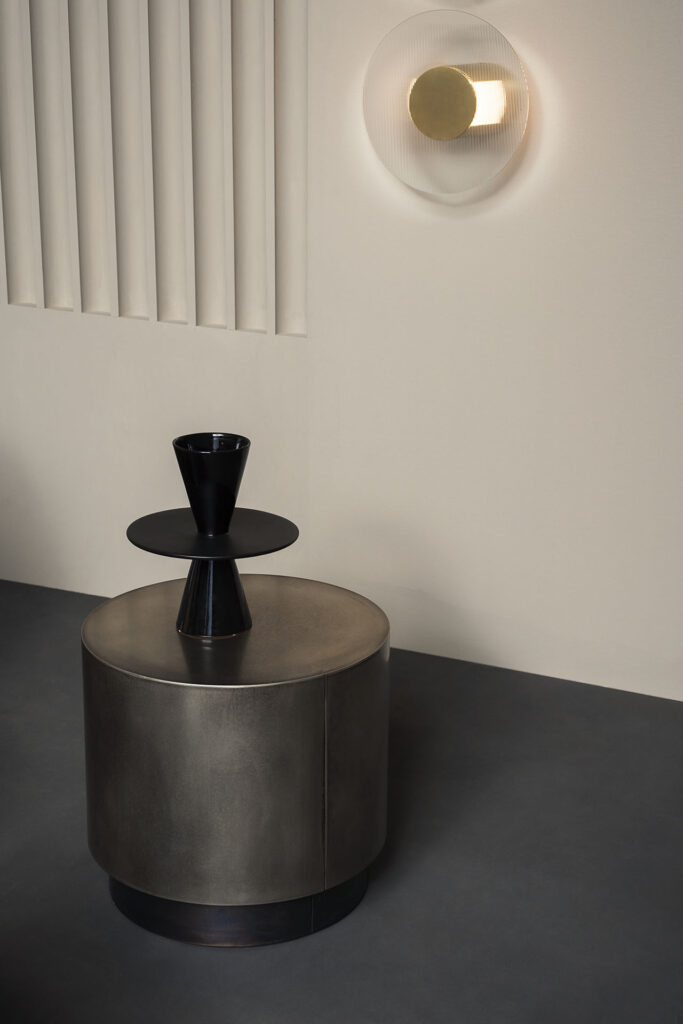 Inspiration
"To the touch we give the task of telling us more, of giving voice to a story that draws strength from craftsmanship, in a new reflection on the approach to the expressive function of metals in the home. We realize that neither third parties have joined us to hold the body of our coffee table together: it is a unique piece, shaped by hands capable of deciphering the language of tradition, giving it a concrete shape, of transforming it using time to replace chemistry to model a curve, sharpening an edge, obtaining a finishing. Thus, even the color is always different, it is that nuance that becomes an accent to illuminate a corner, indicate an opening, a perspective, talk about our mood."
Baxter.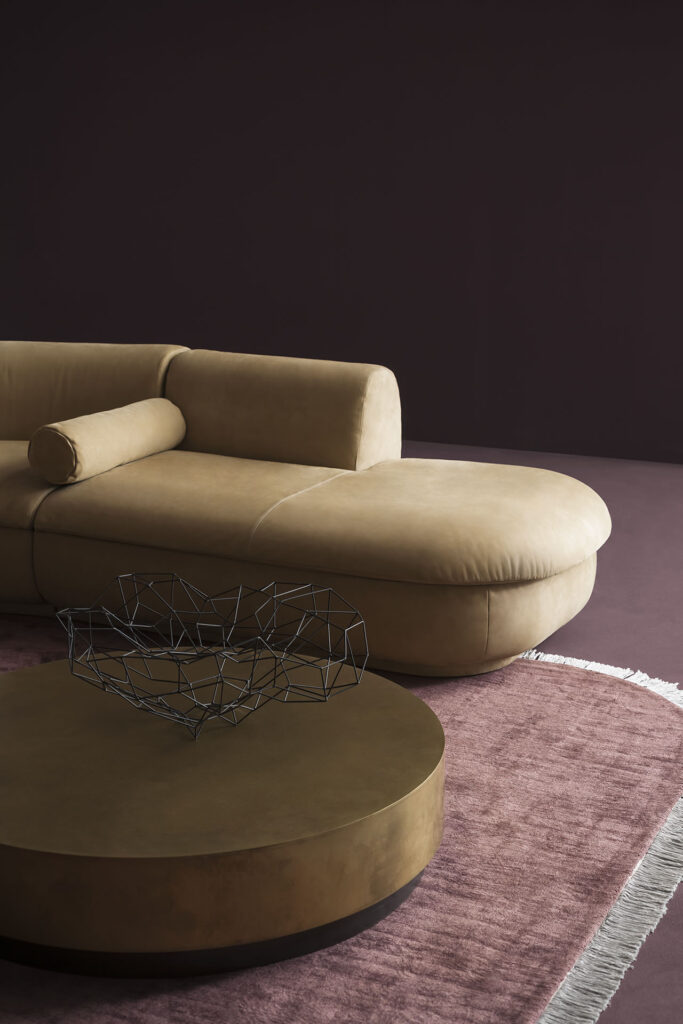 One of the most popular Baxter products in the world, the Loren coffee table is the mirror of the brand's philosophy, an icon of ingenuity that becomes innovation, without compromise.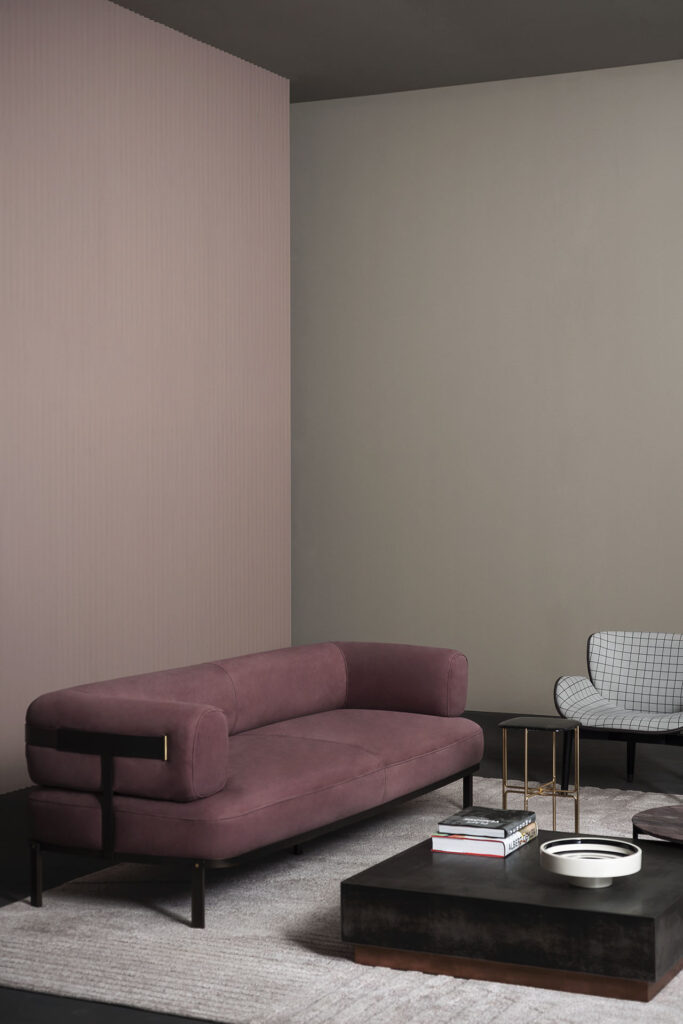 Baxter Loren coffee table can be ordered on request on Lomuarredi's Shop send us an email asking for a customized quote!
If you liked our blog post "Baxter Loren Coffee Table" have also a look at Lighting Solutions