This month we have selected for you the 10 most particular furnishings of all time, choosing among the best brands.
1) Bolt Stool by La Chance
Bolt stool by La Chance was designed by Note Design Studio and was awarded as the Best Stool of 2013 by Wallpaper Magazine. It is composed by four cylinders of solid beech wood bounded together by a copper ring, that make Bolt an extremely comfortable stool or an elegant and beauty side table. It is available in two versions: Jekyll and Hyde.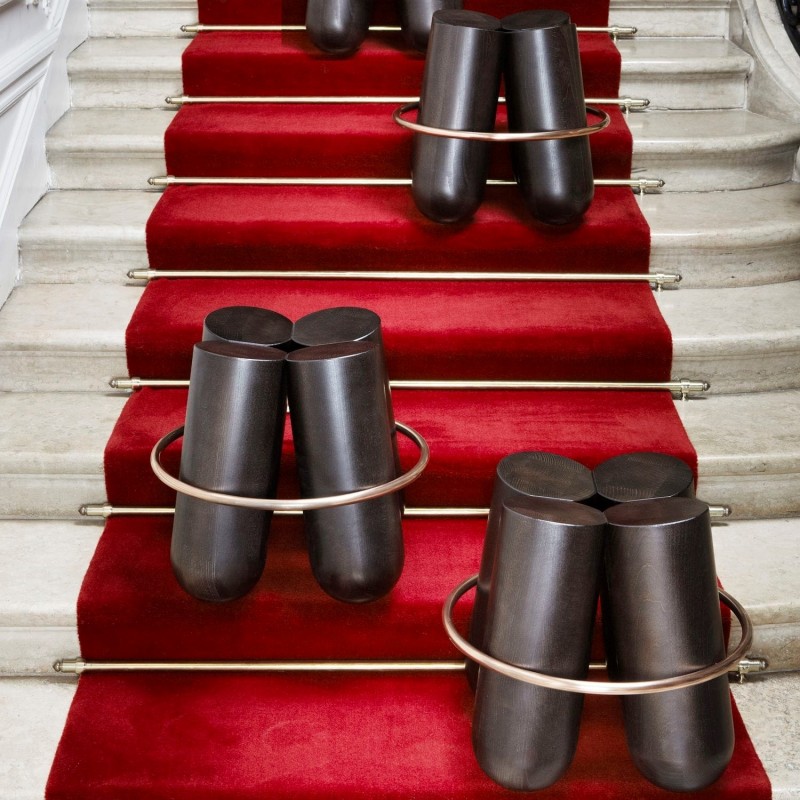 2) Twist Desk by Reflex
Twist by Reflex is an extremely elegant writing desk with the top coated in natural white, hazelnut,ice leather or in dune leather. Divisions are in Canaletto walnut wood or in ebony with shiny finish.Legs are in metal graphite finish.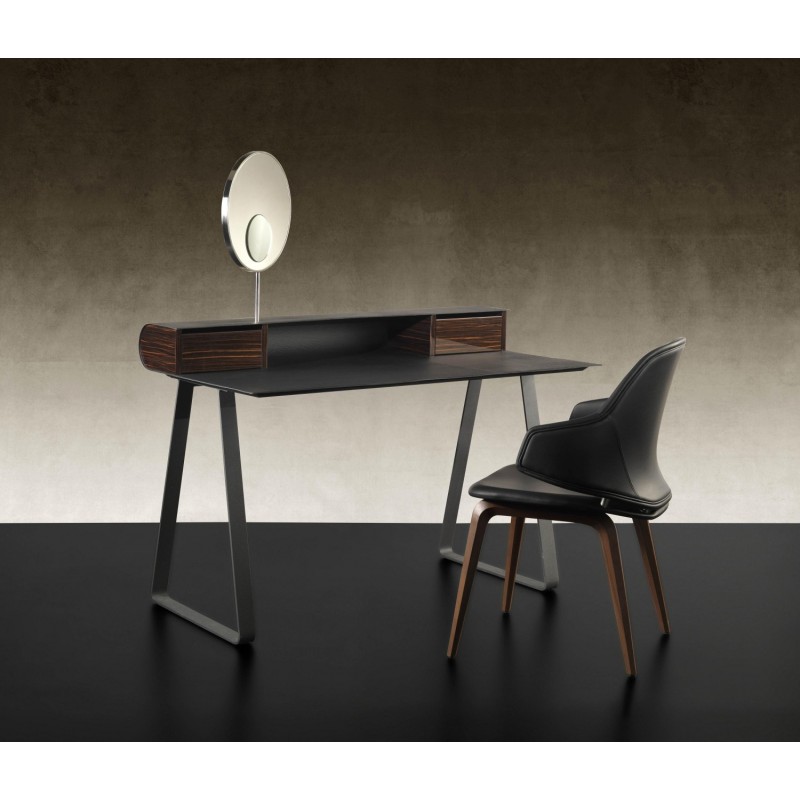 3) Birk Bag by Modà Collection
Birk Bag Modà Collection is a handmade magazine holder with the shape of a bag, it is made of wood (matt ebony,natural walnut, and moka ash), leather and Loro Piana Interiors cashmere. Birk with it's revolutionary design and the high quality of materials is a precious and unique complement that combines fashion with furnishing.The closing mechanism (with leather connection) is typical of a normal bag. Birk Bag has the right to take part of the 10 most particular furnishings of all time!! It is the detail that makes the difference. A pearl in your living room, the jewel of your bedroom.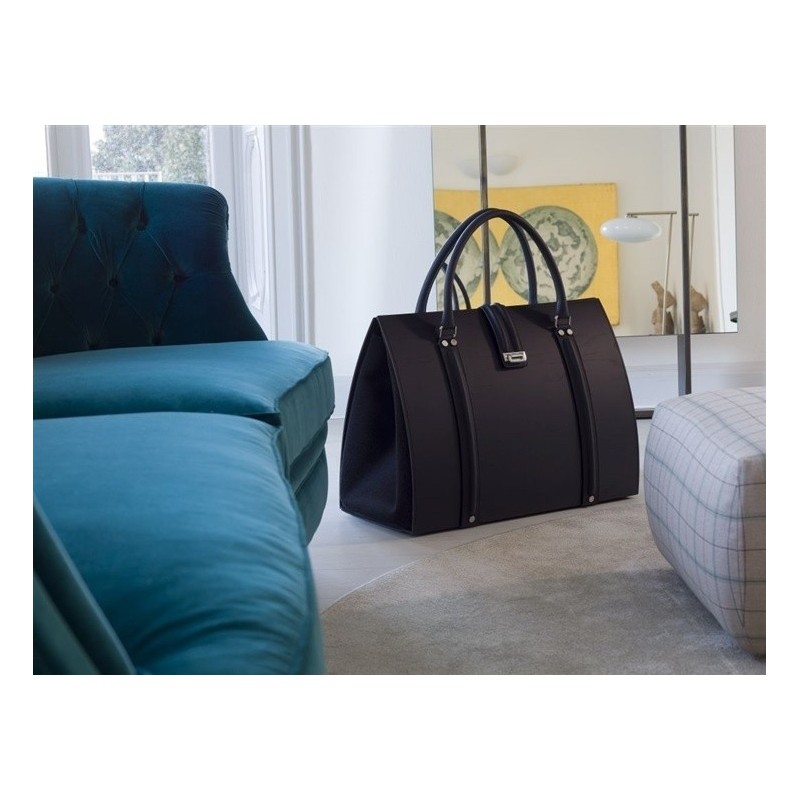 4) Rombo Coat Stand by Miniforms
The Rombo Coat Stand is a stylish and glamorous decorative element. It combines technology and fine craftsmanship, indeed it is a laser-cutting steel plate that is then hand-calendered and colored with epoxy powders to obtain its characteristic opacity. Rombo Coat Stand Miniforms is able to decorate a room as well as an art gallery thanks to its artistic image.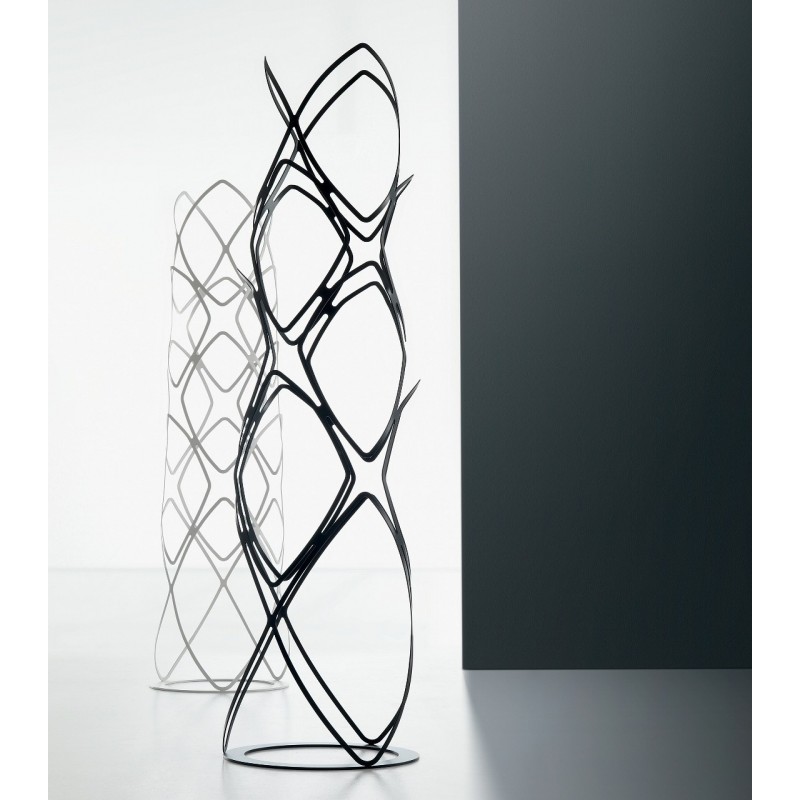 5) Borghese Coffee Table by La Chance
The Borghese coffee table was designed by Noé Duchaufour Lawrance for La Chance who created an atypical and stylish decorative element taking the inspiration from stone or umbrella pines at Villa Borghese, situated in Rome. The dense network of branches is represented by a graphic steel framework that supports three irregular wooden tops. The tables can be combined together in order to create an original composition. The structure is made of black textured steel, instead the surfaces are available in solid oak wood.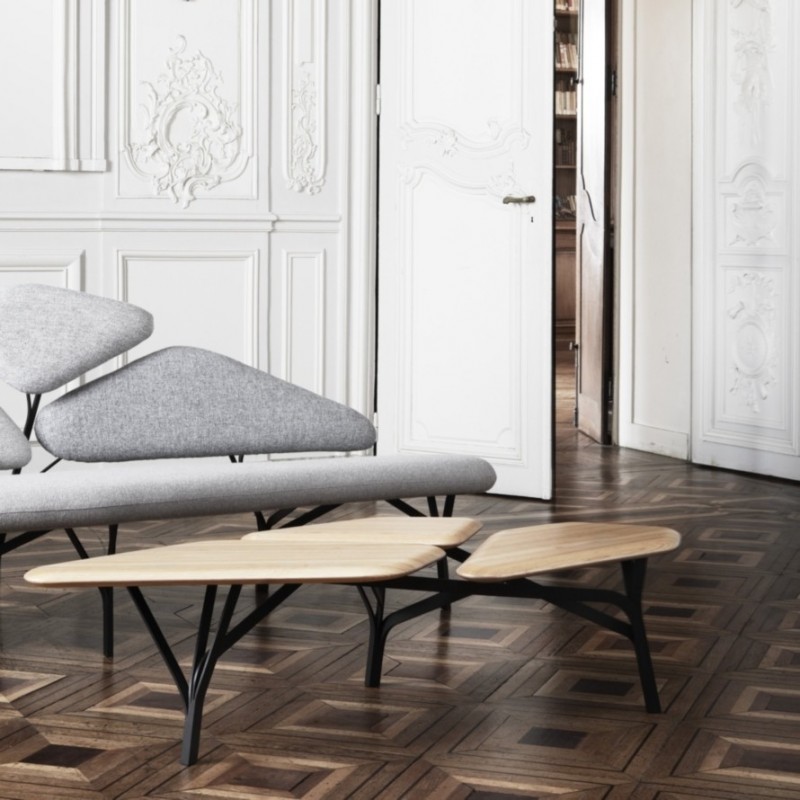 6) Dalilips Sofa by Barcelona Design
The original Dalilips was designed by Salvador Dalí and Oscar Tusquets in 1972. Spanish company Barcelona Design has the exclusive world marketing rights and after more than thirty years, thanks to the new technologies such as the polyethylene rotational moulding technology has become possible to put this masterpiece of design into the industrial production. Dalilips is characterized by its sensual lips shape, so real and expressive that can give a touch of exclusivity to any environment in which it is inserted. It is comfortable and enveloping, indeed is possible to sit or to sink into it.
Dalilips is perfect for the decoration of outdoors but even of museums or art galleries.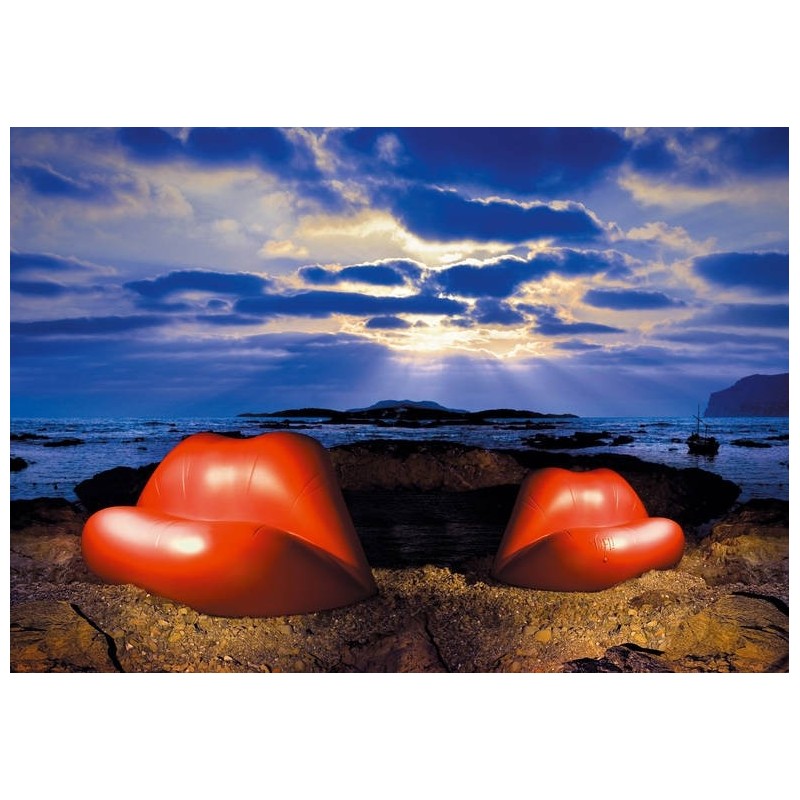 7) Venus Bookcase by Driade
Venus designed by Fabio Novembre for Driade is an extremely original and elegant bookshelf that has been presented at the Salone del Mobile 2017. The designer added a figurative element into a bookshelf, in this case a statue of Venus made of white marble that rests in between the slabs made of solid oak wood. The result is an artistic furniture that can be inserted in a living room as well as in public areas.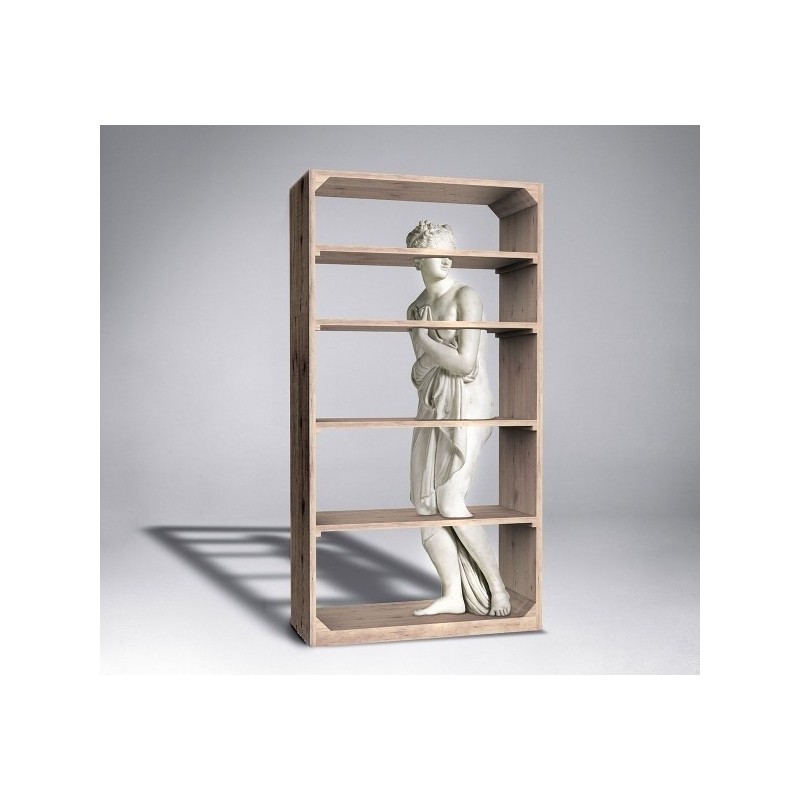 8) Haumea-T Table by Gallotti&Radice
Haumea-T by Gallotti&Radice was designed by Massimo Castagna who gave life to an extraordinary modern round table composed by four different elements: a base, a metal part, a removable tray and a transparent extra light glass top (15mm thick). The base, made of wood, is available in two finishings: black open pore and rust lacquered wood. Metal parts come in bright brass, coppered brass, black chromed brass or in hand burnished brass. The removable tray is available in bright brass or in black chromed glass.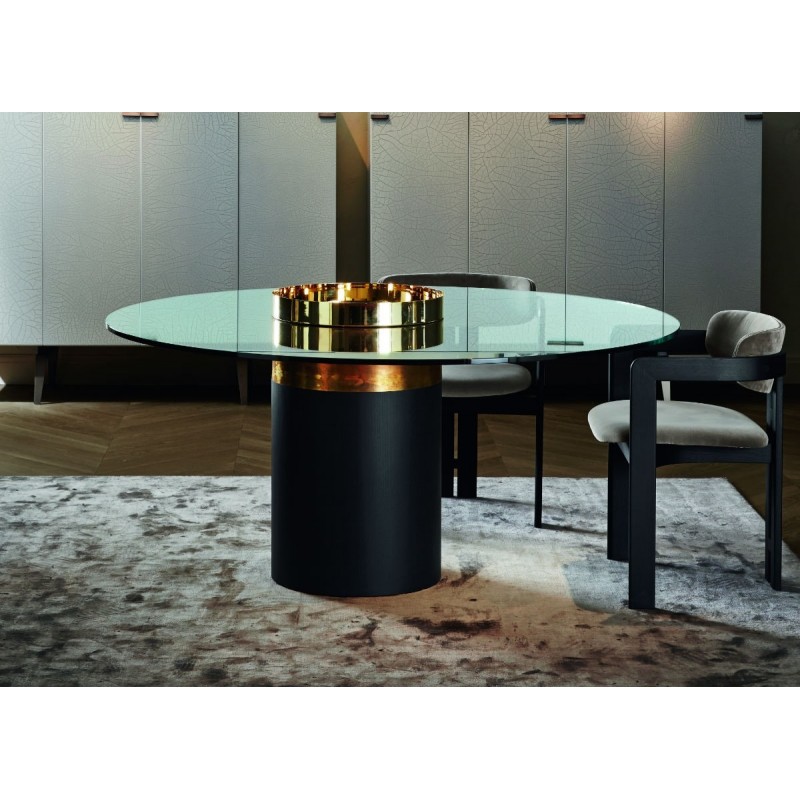 9) Torototela Desk by Miniforms
Torototela Desk Miniforms produced by Italian company Miniforms is a modern work station ideal for notebook or iPad with front speakers emitting a high quality of sound.The system works with every audio source with output jack (aux or headphones) and playback high-quality stereo sound. Legs are available in oak wood. The structure is in lacquered wood in the colours of black, white and red.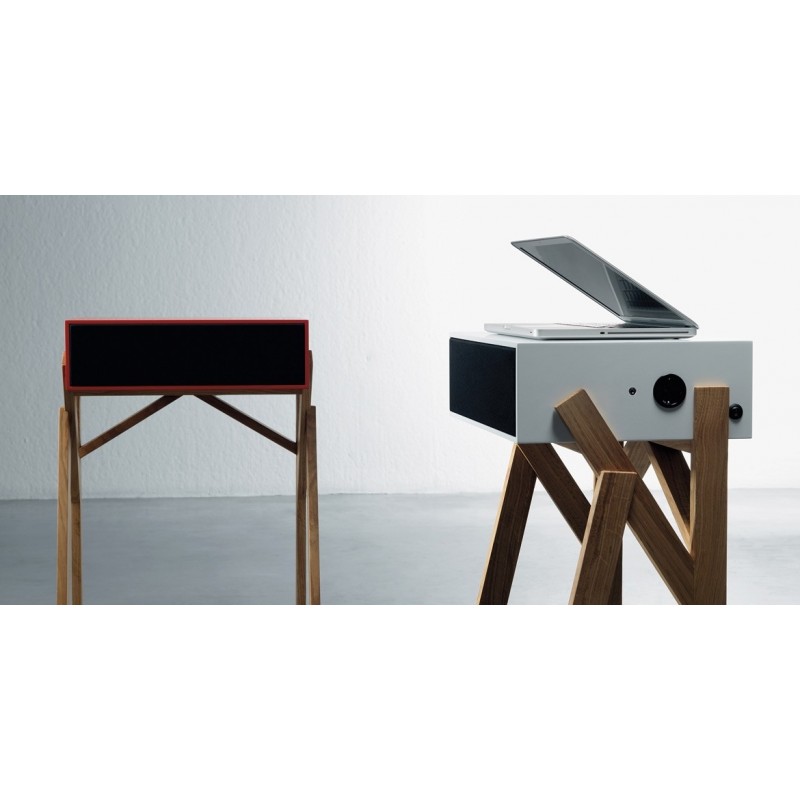 Nemo probably is the winner in the selection of the 10 most particular furnishings of all time. It was designed by Fabio Novembre for Driade who created an artistic armchair suitable both for indoors and outdoors. It's main feature is represented by the human mask that decorates the entire backrest. The design is catching and fascinating, for this reason Nemo is perfect for the decoration of exclusive environments giving them a touch of mystery. The armchair is available fixed or swivel with structure in polyethylene available in various colours.