The 10 Most Comfortable Lounge Chairs. More than just a piece of furniture, more than an armchair.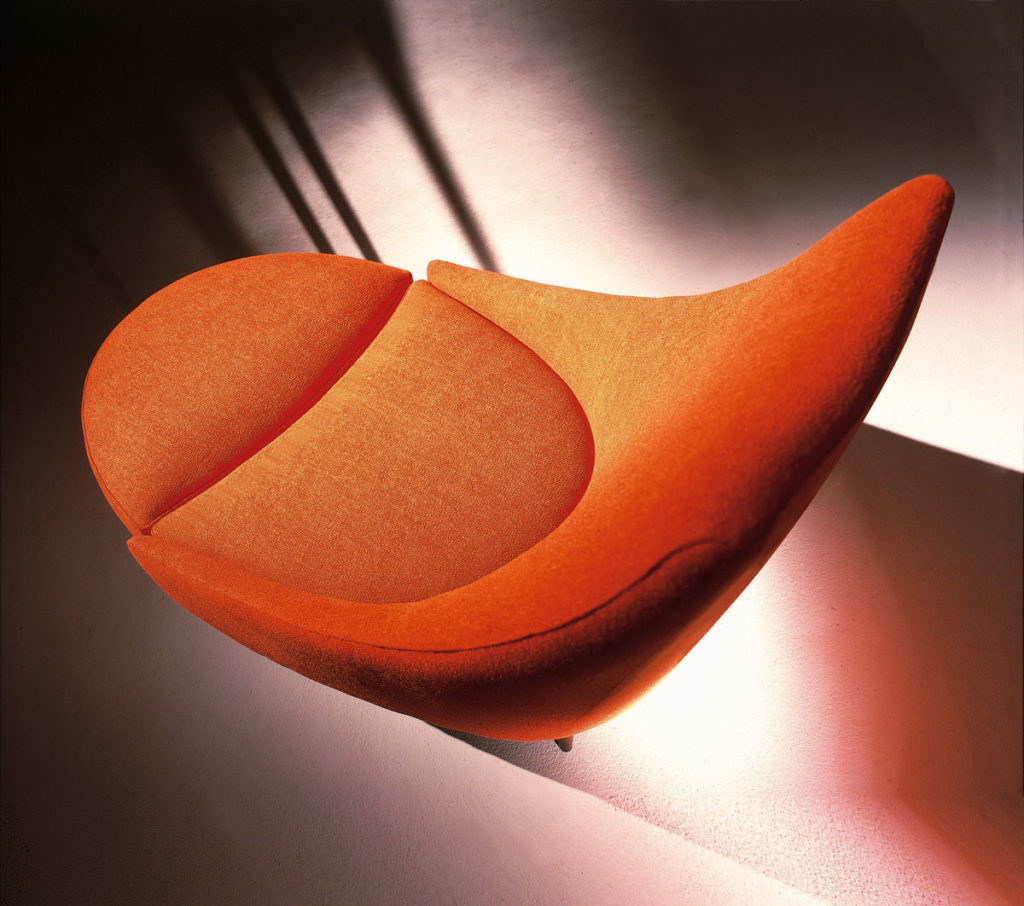 The lounge chair can represent a retreat where we refuge at the end of a long day, or during a rainy sunday, or just for relaxing and sleeping. So, it's very important to choose the right one! Here we have collected for you the 10 most comfortable lounge chairs, available in a wide choice of finishings, upholsteries and colours.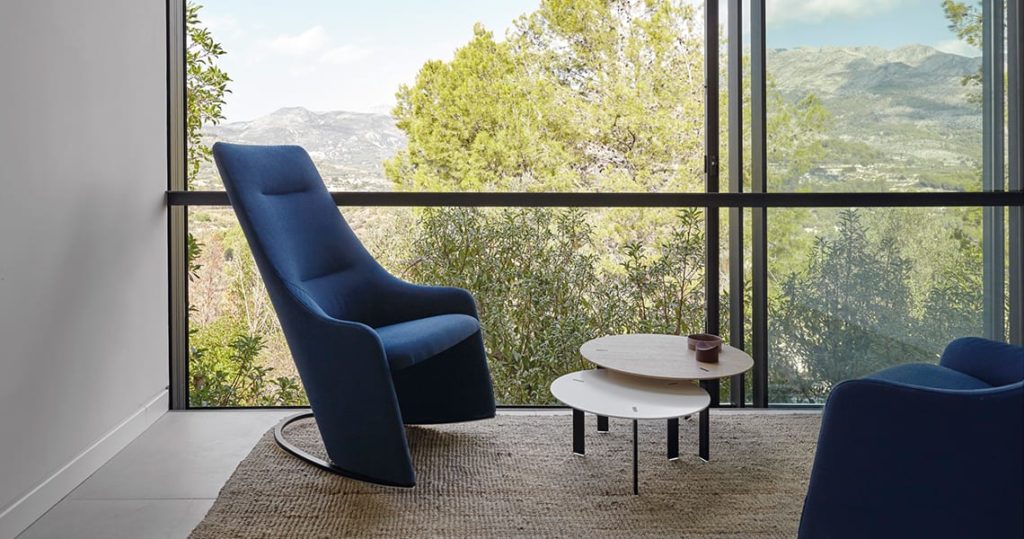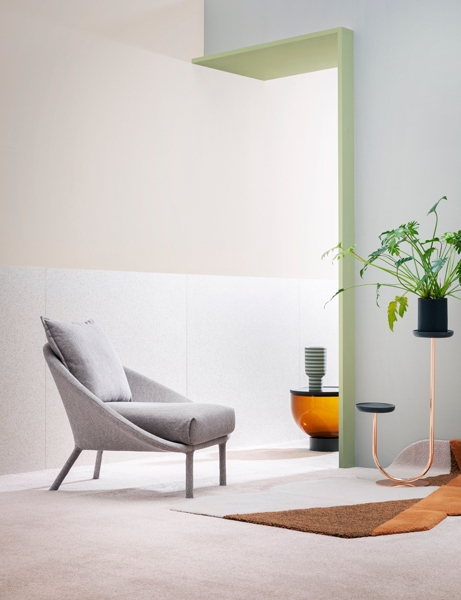 Lem Armchair Miniforms, designed by Francesco Beghetto, takes part of a soft and a sinuous collection composed by two sofas, an armchair and an ottoman; the tubular structure with the aid of straps, is fully covered in fabric without using foams. The soft seat cushions and backrest on the shell fabric ensure maximum comfort. Coating is available in tramé, twins, sponge, regal and abstract fabrics in a wide choice of elegant colours. Lem armchair Miniforms is perfect for the decoration of modern living rooms.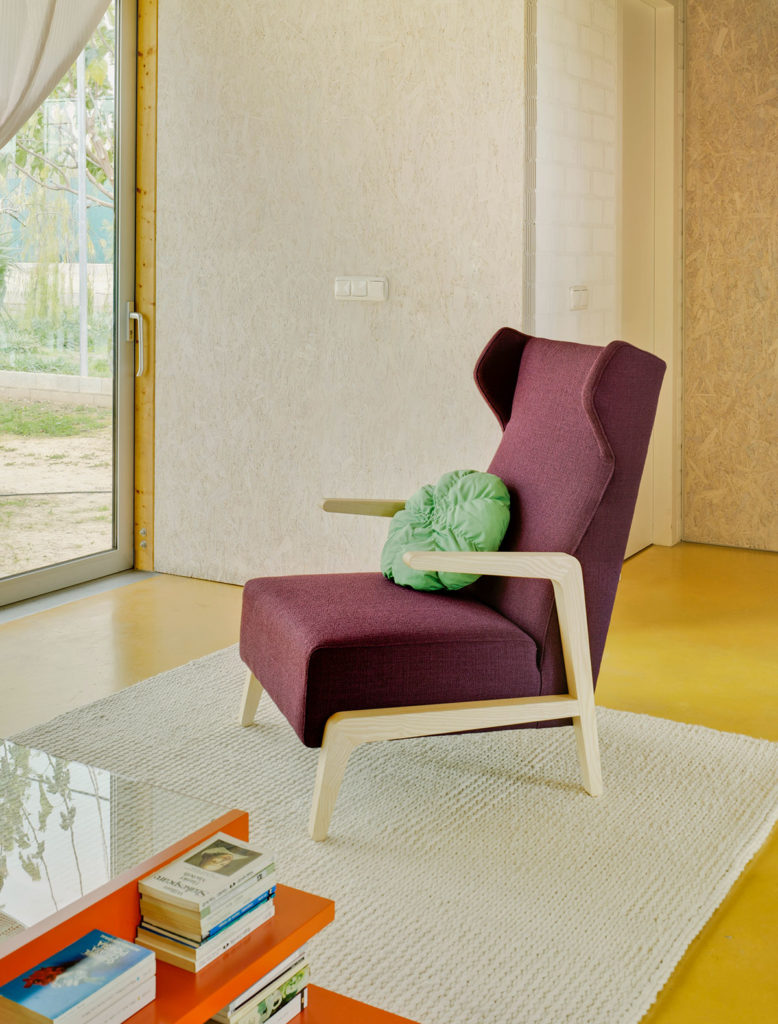 Boomerang Chill Armchair Sancal, designed by Quim Larrea & Associates, is a modern upholstered armchair inspired by Australian aboriginal boomerang.This pure, simple form has been meticulously machined to obtain exactly the right curves, its wax-like finish reminiscent of classic Nordic design. The range started with a single chair and a single premise: to design a product that was both ergonomic and aesthetic, with easy access for those with mobility problems.The chair was an instant hit and lower, wider chairs were added, the Boomerang Chill Armchair, to accommodate the needs of the general public. Boomerang Chill Armchair Sancal is available with ash wood legs in a choice of 19 different colours. It's possible to choose the coating among a wide selection of fabrics and leathers.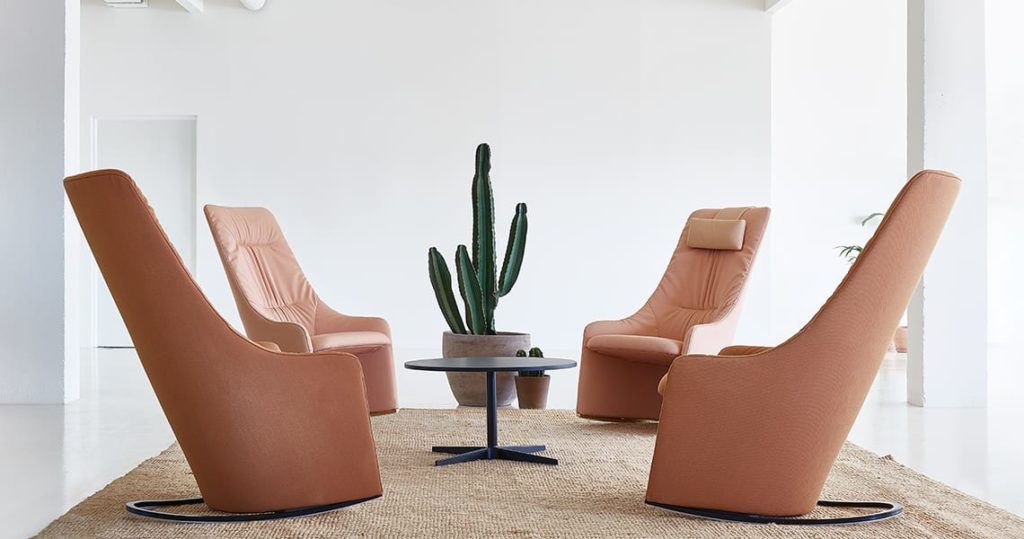 Nagi Armchair Viccarbe, designed by Tomoia Tabuchi, has been defined as an elegant armchair born to be a classic. The well-studied proportions and the subtle inner steel structure that is covered in shape-holding moulded polyurethane foam makes Nagi Armchair Viccarbe a new icon in the Viccarbe company collection. The Nagi Armchair is available in 2 different sizes. The structure is made of calibrated steel powder coated in thermoreinforced polyester in black, white, fluorescent orange and altea blue colours.
The high version is extremely comfortable thanks to the high back that goes right up to the user's head and the elegant arms to use when reading or working.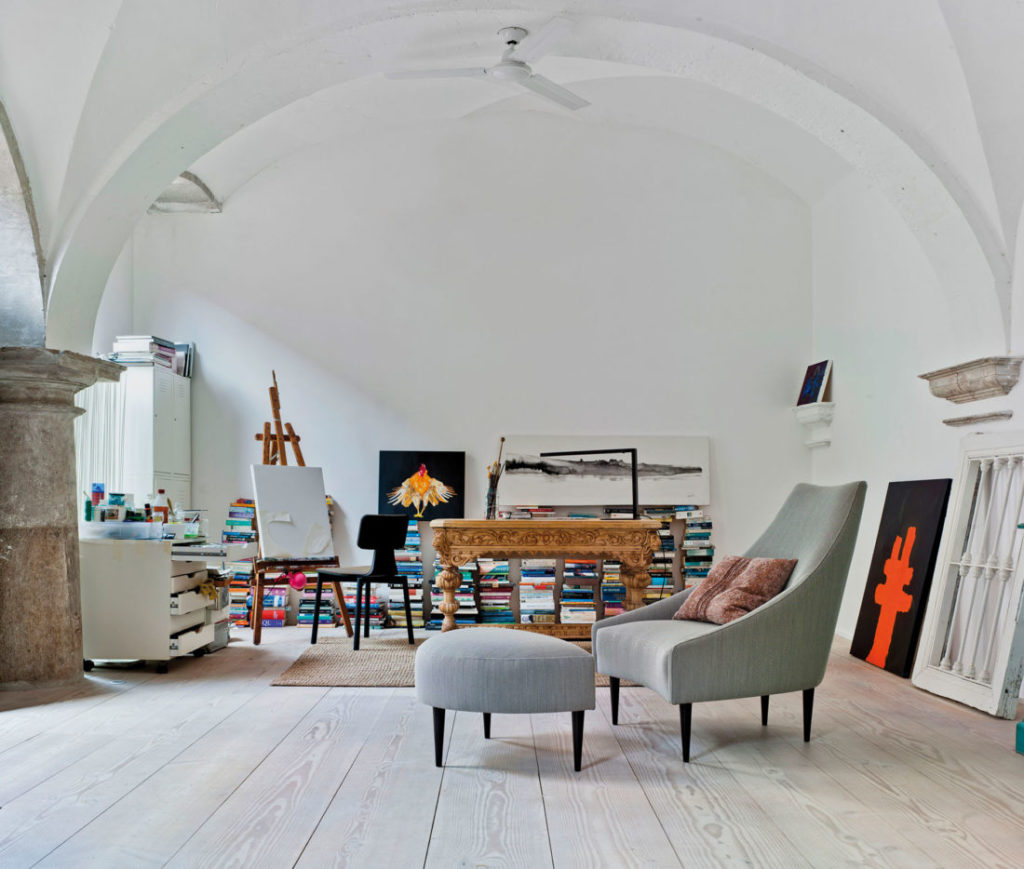 Silencio Armchair Sancal, designed by Ricard Ferrer, is a different, one-of-a-kind piece: it is neither an armchair nor a sofa; it is a mixture of both. Accompanied by the pouf, this piece offers an ideal opportunity to relax while reading, listening to music or having a nap. The legs, made of beech wood can be stained in a wide range of colours. Silencio Armchair Sancal can be upholstered in fabric, leather or synthetic leather in a wide choice of colours.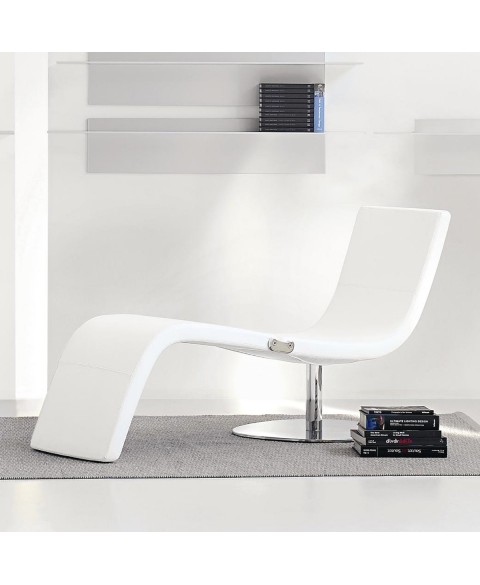 Dragonfly Chair Bonaldo produced by Bonaldo company and designed by the well known Karim Rashid is a particular and original chair, with swivelling pedestal base that can be converted into a chaise longue in a simple movement. Elegant and versatile is available with the chrome or matt black lacquered base. Upholstery can be in Capri leather, eco leather or fabric and covers can be removed for easy cleaning.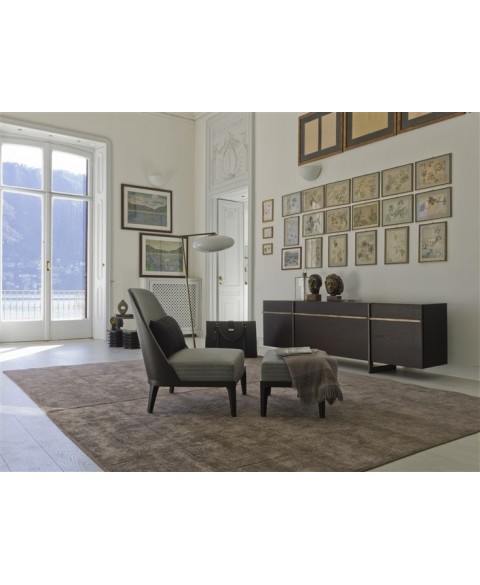 The Chloè Armchair by Modà Collection is an extremely elegant and luxury armchair with a surprising visual effect. The structure is made of solid moka ash wood; the back panel is in moka ash and is dressed inside. The seat cushion is in differential-density expanded polyurethane. Now is possible to have the coating in precious Loro Piana Interiors cashmere.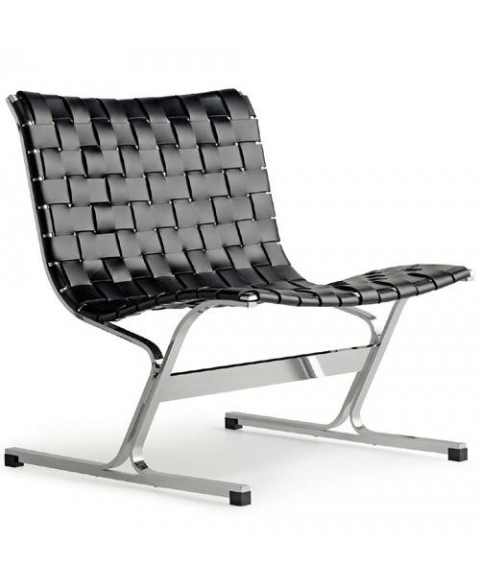 "Blending materials to shape style". Luar Plr Chair ICF Office was born from the combination of steel solidity and leather warmth, in this way innovation is at the service of skilled craftsmanship creating a chair able to give a touch of class to any space. Luar Plr Chair ICF Office is available in two different finishes: the version with a chromed steel structure on which the interwoven saddle hide is set is available in natural brown or black instead of the version with interwoven fabric seat that is available in black or in natural tone.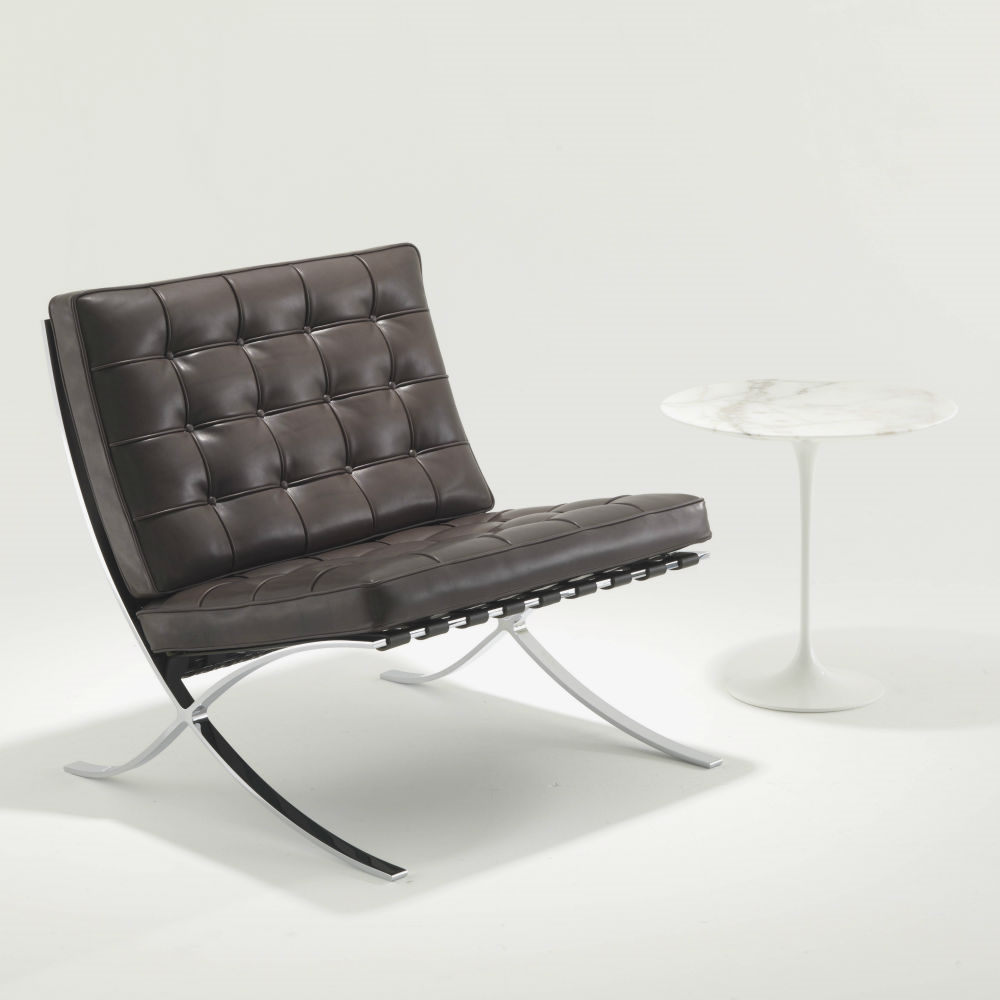 Barcelona Relax Chair Knoll was designed in 1929 by Ludwig Mies van der Rohe and since that time it has become an icon of the furnishing panorama. It is characterized by the combination of a modern and simple design, exceptional craftsmanship and great comfort. The structure is chromed and upholstery is available in a wide selection of fine leathers. Barcelona Relax Chair Knoll is upholstered with 40 individual panels that are  cut, hand-welted, and hand-tufted with leather buttons produced from a single cowhide. The KnollStudio logo and signature of Ludwig Mies van der Rohe are stamped into the leg. The pouf coordinated to the chair is available too.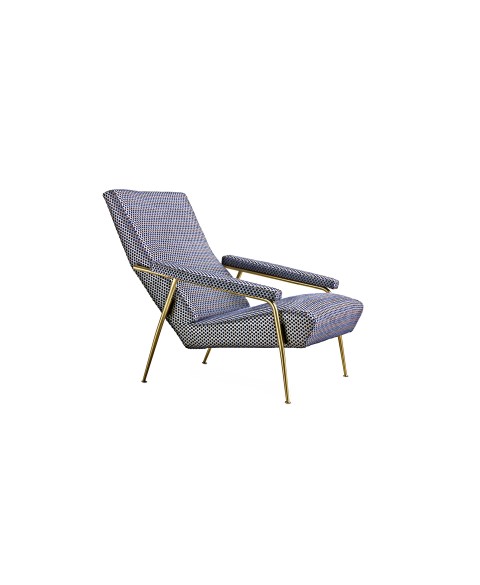 The D.153.1 Armchair Molteni was designed in 1953 by Gio Ponti, who chose it to decorate his private house in Milan. This new re-edition is produced by Molteni&C company and is based on the original drawings from the Ponti's archives. The D.153.1 is available with brass structure and Punteggiato fabric, that was designed by Ponti for Rubelli in 1934. The fabric reinterprets the age-old technique of velvet-weaving, bringing it up to date with contemporary patterns, such as close sequences of staggered disks with various gradations of colour.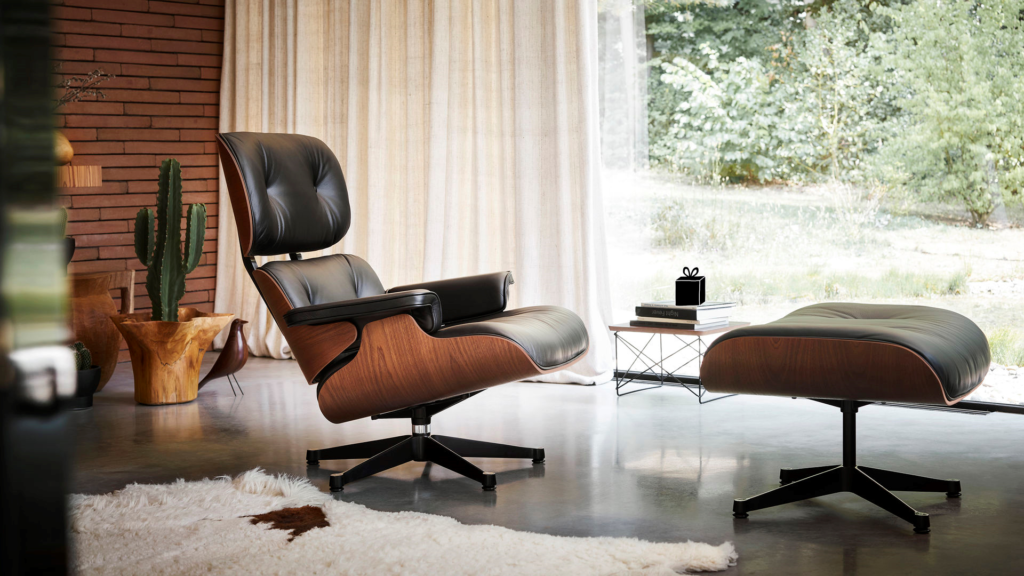 The Lounge Chair for excellence was designed in 1956 by Charles&Ray Eames who created an unique piece and a timeless icon in the design history. Lounge Chair was inspired by the old English club chair but the famous version by Charles&Ray Eames combines ultimate comfort, the highest quality of materials used and craftsmanship. Now Vitra produces this chair, using the same manufacturing methods of 1950, in two versions: with classic size and with larger size. New combinations of leather coatings, shells and structure are available.
From high backs to recliners, covered in leather or fabric, with metal or wooden base, the options are endless. The choice depends a lot on the style of your interior or how you prefer to relax, some types of lounge chair may be more suitable for you than others. If you've been inspired by our article "The 10 Most Comfortable Lounge Chairs" have a look at these fantastic lounge chairs in our furniture shop Lomuarredi